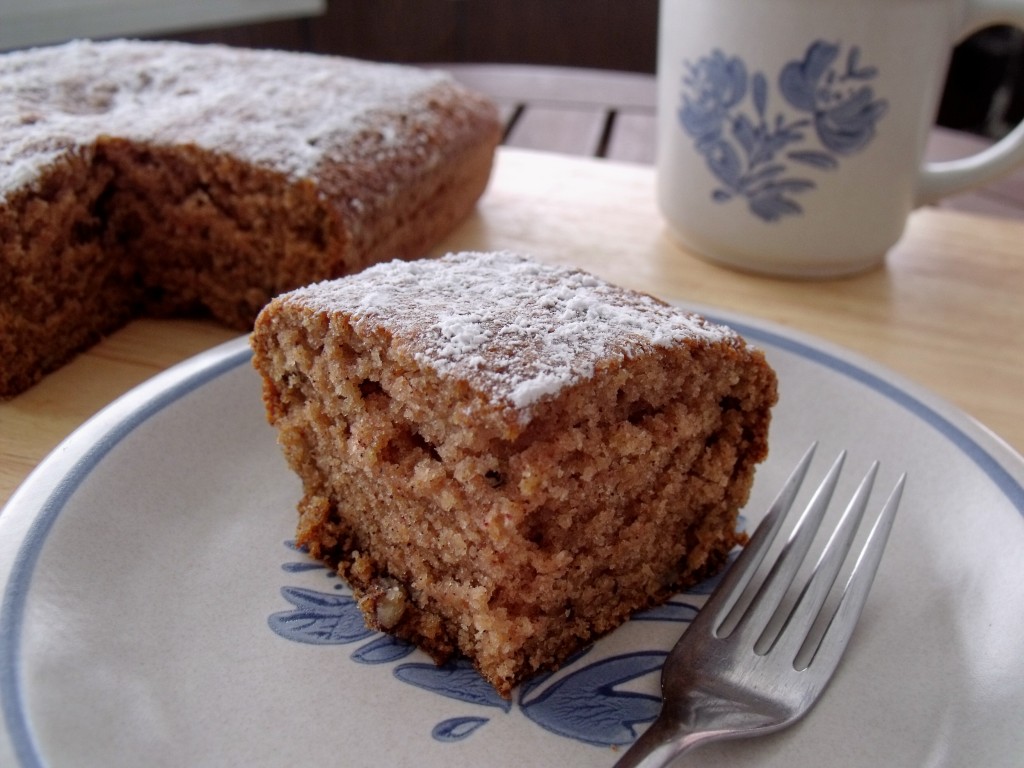 Applesauce makes this spice cake moist. It melts in your mouth. I know sometimes these types of cakes can turn out dry. Not this one. If you want a dessert choice besides chocolate (yes I really said that) a cinnamon flavored cake with pecans is worth a try.
I made this for Valentine's Day because I just made a chocolate cherry cake for a dessert challenge. Good as that cake was, I wanted something different. Try it and let me know if you like an applesauce pecan spice cake as much as a chocolate one!
The cake batter should fill the pan about halfway.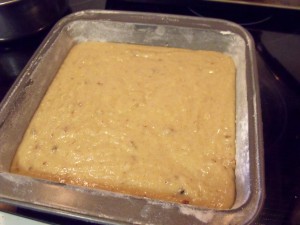 This cake goes so well with a steaming cup of coffee. Or tea, hot chocolate or wine if you prefer.


See the "heart" shape? Come on you can see it!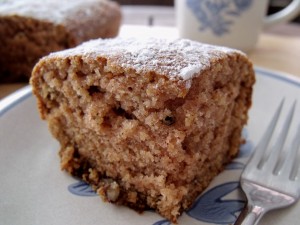 Enjoy a slice of applesauce cake and spice it up with someone special. Happy Valentine's Day!
Applesauce Pecan Spice Cake
Ingredients
1/3 cup unsalted butter, softened
1 1/3 cups sugar
1 egg, slightly beaten
1 3/4 cups cake flour
1/4 tsp baking powder
1 tsp baking soda
1 tsp salt
1/2 tsp cinnamon
1/2 tsp allspice
1 cup applesauce
1/3 cup water
1/2 cup chopped pecans
Instructions
cream butter and sugar
add egg, mix well
add 1 cup of the cake flour, mix
in a separate bowl, mix together the rest of the flour, spices, baking powder, salt and baking soda. Stir into the butter mixture.
Add applesauce and water.
Stir in pecans.
Place batter in a greased and floured 9 x 9-inch baking pan,
Bake at 350 for about 40 minutes until an inserted toothpick comes out clean.
Cool several minutes in pan on wire rack then remove cake and cool completely on a wire rack.
Dust with powdered sugar if desired.
Notes
Adapted from Betty Crocker's Picture Cookbook
http://www.cindysrecipesandwritings.com/applesauce-pecan-spice-cake/