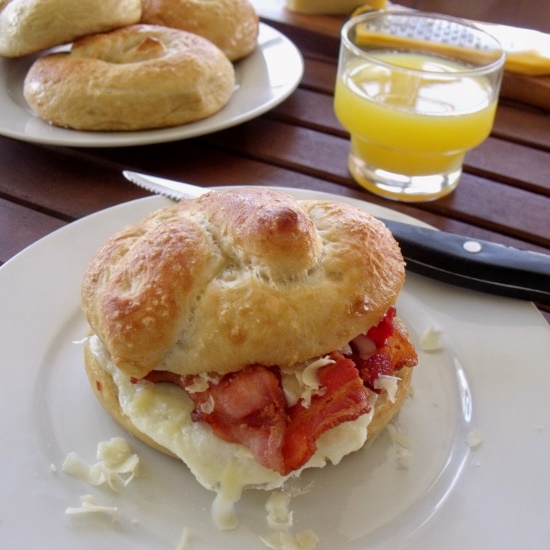 Welcome to the Foodie Extravaganza!  
We are a group of bloggers who love to blog about food!  Each month we will decide on an all-famous National Monthly Food Holiday in which we will base our recipes around. This month the ingredient is pretzels with an optional ingredient of caramel.  Yes, October is National Pretzel Month along with a whole array of other delightful things!! Get excited!! We hope you all enjoy our delicious pretzel treats this month and come back to see what we bring for you next month.  If you are a blogger and would like to join our group and blog along with us, come join our Facebook page Foodie Extravaganza.  We would love to have you! If you're a spectator looking for delicious tid-bits check out our Foodie Extravaganza Pinterest Board! Looking for our previous parties? Check them out HERE.
For this challenge I made a tasty bacon and egg breakfast sandwich with a bit of grated cheddar. Oh yes, on a pretzel bun. Everything tastes better on a fresh, soft pretzel bun!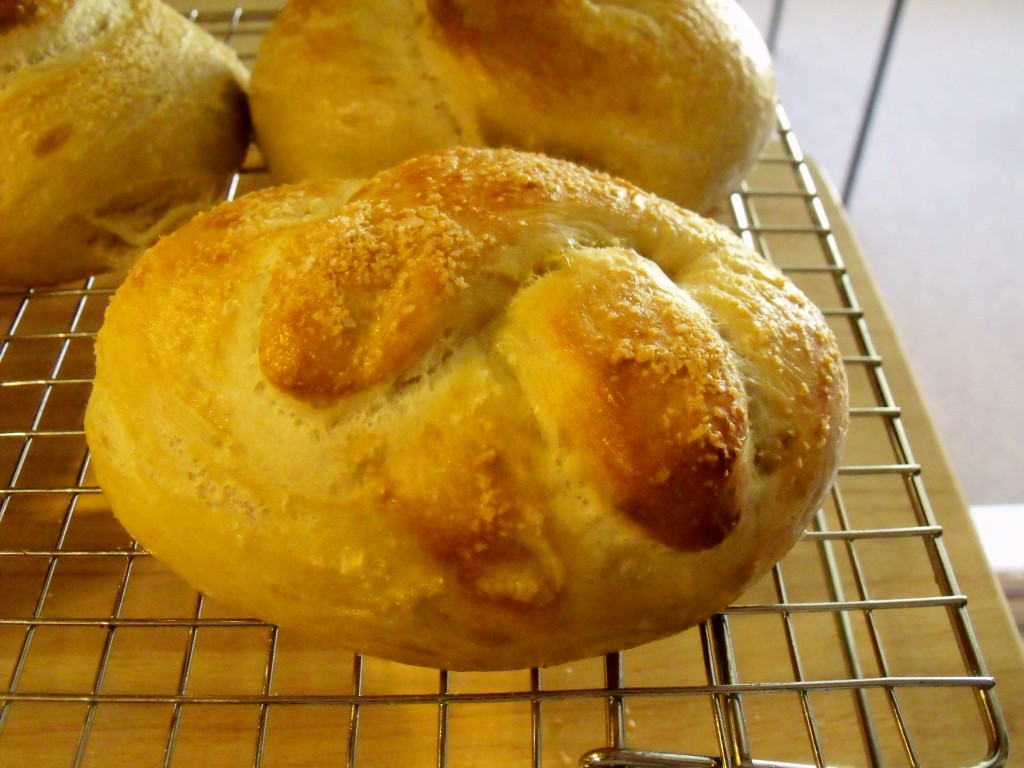 Bacon, egg and cheese is a killer breakfast sandwich. I like mine with a runny egg but make it as you like it.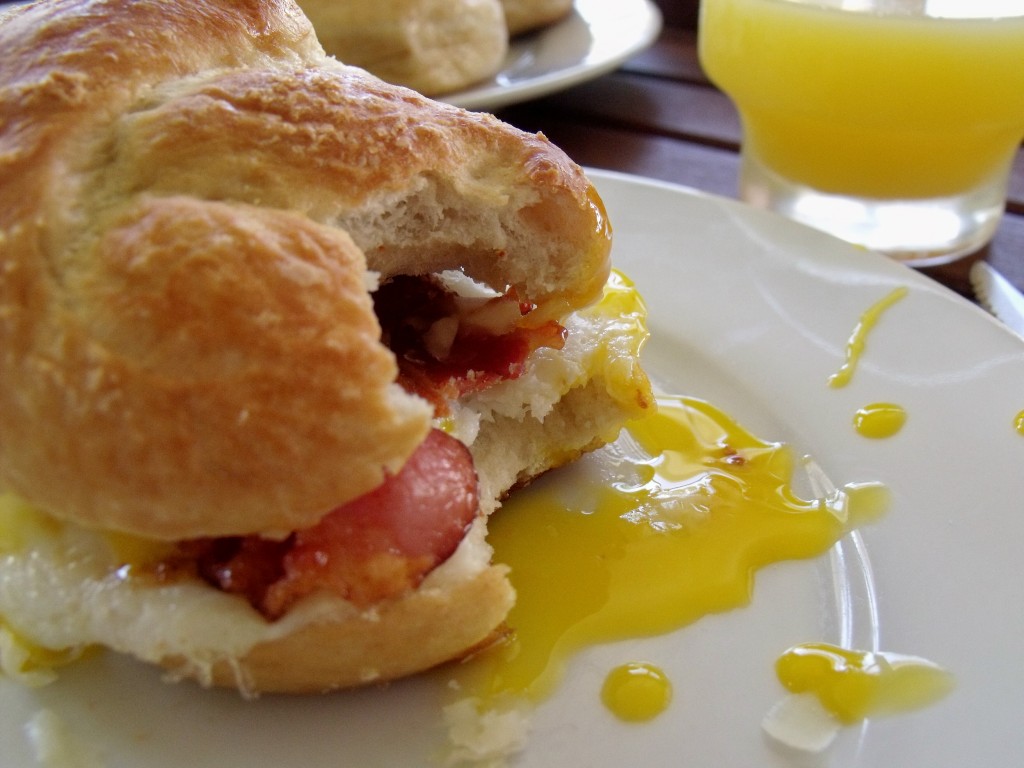 Now the fun part is you can shape these as you like. See a pattern here? You got it. You're the boss!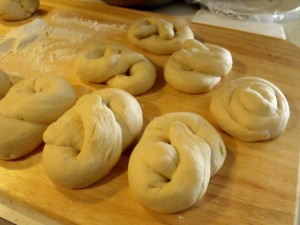 Into the drink.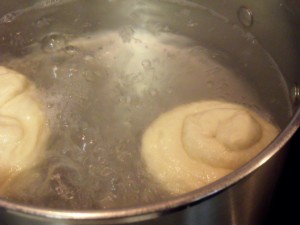 Ready for the oven.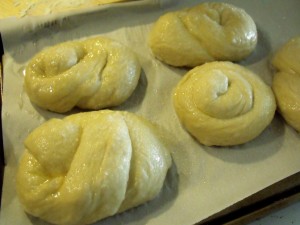 Peek inside. I can't resist these pretzels!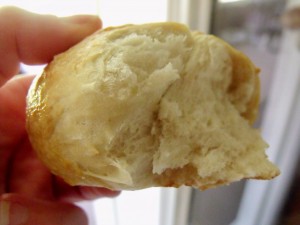 Here's your basket, choose your roll and I'll make breakfast!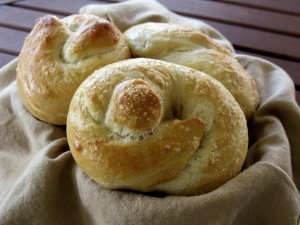 Bacon and Egg Breakfast Pretzels
Ingredients
Pretzels
1½ cups warm (110 to 115 degrees F) water
1 Tablespoon sugar
2 teaspoons kosher salt
1 package active dry yeast
22 ounces all-purpose flour, approximately 4½ cups
2 ounces unsalted butter, melted
¼ cup Vegetable oil for the bowl and paper
10 cups water
⅔ cup baking soda
1 large egg beaten with 1 tablespoon water
Coarse salt
Egg Sandwich
8 eggs
8 slices bacon, cooked
½ cup shredded cheddar
Instructions
Combine warm water, sugar and kosher salt in the bowl of a stand mixer and sprinkle the yeast on top.
Allow to sit for about 5 minutes and until the mixture begins to foam. Add the flour and butter and, using the dough hook attachment, mix on low speed until well combined. Change to medium speed and knead until the dough is smooth and pulls away from the side of the bowl, approximately 4 to 5 minutes.
Remove dough and place in well oiled bowl. Cover with plastic wrap and sit in a warm place for approximately 50 to 55 minutes or until the dough has doubled in size.
Preheat the oven to 450 degrees F. Line 2 half-sheet pans with parchment paper and lightly brush with the vegetable oil. Set aside.
Bring the 10 cups of water and the baking soda to a rolling boil in an 8-quart saucepan or roasting pan.
In the meantime, turn the dough out onto a slightly floured work surface and divide into 8 equal pieces. Shape each piece into a roll.
Place onto the parchment-lined half sheet pan.
Place the pretzels into the boiling water a few at a time for 30 seconds. Remove them from the water using a large flat spatula. Return to the half sheet pan, brush the top of each with egg wash and sprinkle with the salt. Bake until dark golden brown in color, approximately 12 to 14 minutes. Transfer to a cooling rack.
While buns cool, prepare eggs(fry, poach or scramble)
Assemble sandwich with egg, bacon cheese
Need more pretzel love? Check out all these terrific ways to enjoy pretzels!