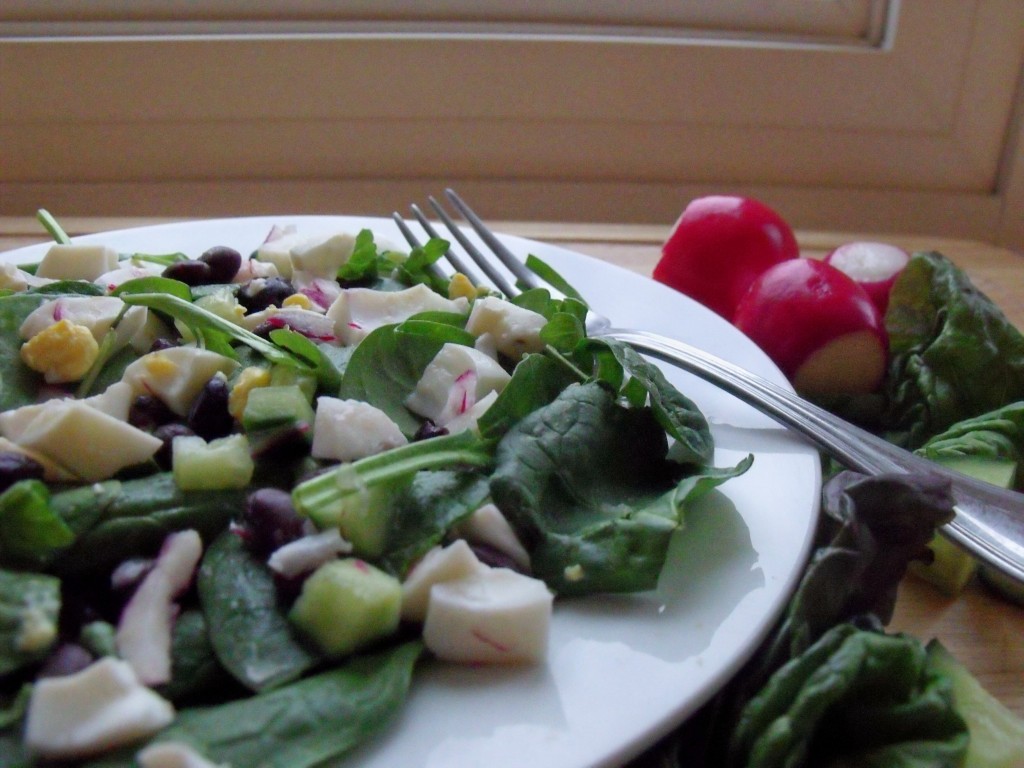 What's healthy to you? Do you need more fiber, less sugar, more greens, less fat or something else entirely? How about when it comes to salad?
Lighten up already!
I don't mean forget about taking healthy eating seriously. I'm talking about this month's challenge at #TheSaladBar!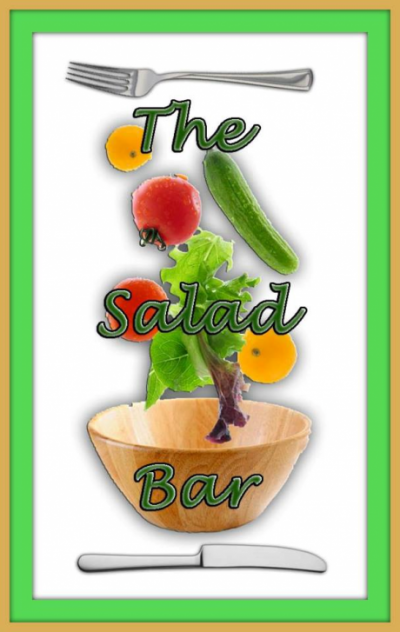 Each month our favorite salad bar-tender, Wendy from The Weekend Gourmet hosts The Salad Bar Group. We're featuring healthy salads to help detox after a month of holiday feasting.
Salads can be laden with all kinds of hidden fat and calories. Most come from prepared salad dressings. This doesn't mean you have to go it alone with plain lettuce. It also doesn't mean you need to give up everything you love.
For example, eggs got a bad rap. Here's the facts:
The amount of cholesterol in a single large egg has decreased by 14 percent according to the new United States Department of Agriculture (USDA) nutrition data*. Consuming an egg a day fits easily within dietary guidance, which recommends limiting cholesterol consumption to 300 mg per day.
Eggs now contain 41 IU of vitamin D, which is an increase of 64 percent from 2002. Eggs are one of the few foods that are a naturally good source of vitamin D, meaning that one egg provides at least 10 percent of the Recommended Daily Allowance (RDA). vitamin D plays an important role in calcium absorption, helping to form and maintain strong bones.
The amount of protein in one large egg — 6 grams of protein or 12 percent of the Recommended Daily Value — remains the same, and the protein in eggs is one of the highest quality proteins found in any food. Eggs are all-natural, and one egg has lots of vitamins and minerals all for 70 calories. The nutrients in eggs can play a role in weight management, muscle strength, healthy pregnancy, brain function, eye health and more. At less than 15 cents apiece, eggs are an affordable and delicious breakfast option.
(source:http://www.incredibleegg.org/ .
Dark leafy greens add iron and to your diet. Many also contribute high amounts of Vitamins A and K. Eat spinach, arugula, mustard greens, collard greens and kale. Mix with lettuce if you like or eat in any combination.
Cucumbers contain vitamin C and add texture to your salad.
Black beans are high in fiber, calcium, iron, magnesium, vitamin B.
Radishes add color, bite and crunch.

Beans and Greens Salad #TheSaladBar
Ingredients
1 cup spinach/arugula mix
¼ cup black beans, rinsed and drained
1 hard boiled egg diced
¼ cup diced seedless cucumber
1 large radish, sliced or grated
1 tablespoon olive oil
2 teaspoons white wine vinegar
1/16 teaspoon or pinch of cumin
salt and pepper to taste
Instructions
Toss together greens, beans, egg, cucumber and radish.
Mix together oil, vinegar, cumin, salt and pepper. Drizzle over salad.
Here are more lightened up recipes from The Salad Bar!