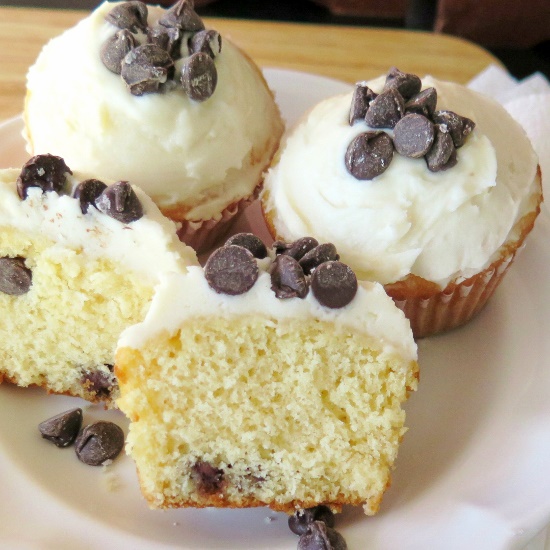 Butterscotch Cupcakes taste like a popular Tastykake® brand snack cake. Sweet caramel cake topped with a butterscotch frosting. I tossed a few chocolate chips in some of the cakes. The chips sank to the bottom and made a nice surprise addition to these tasty treats!
Adding caramel to the batter gives these cakes a richness and depth of flavor you don't get in standard yellow cake.
Making the caramel is the hardest part. Once the sugar water starts to simmer, don't touch it. I want to stir it. Those little bubbles are a good thing.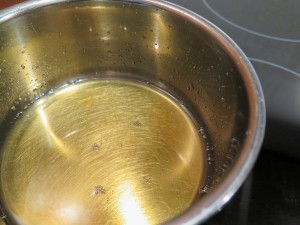 Remove the caramel from the heat as soon as it turns a golden color. Add enough hot water to the mixture to make one cup liquid.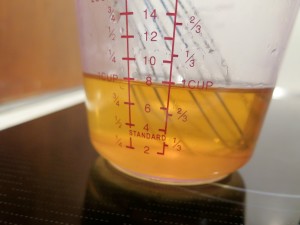 Toss in a few chocolate chips if you like!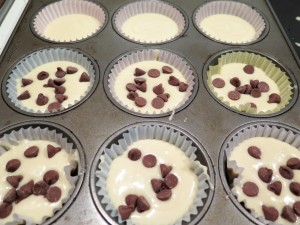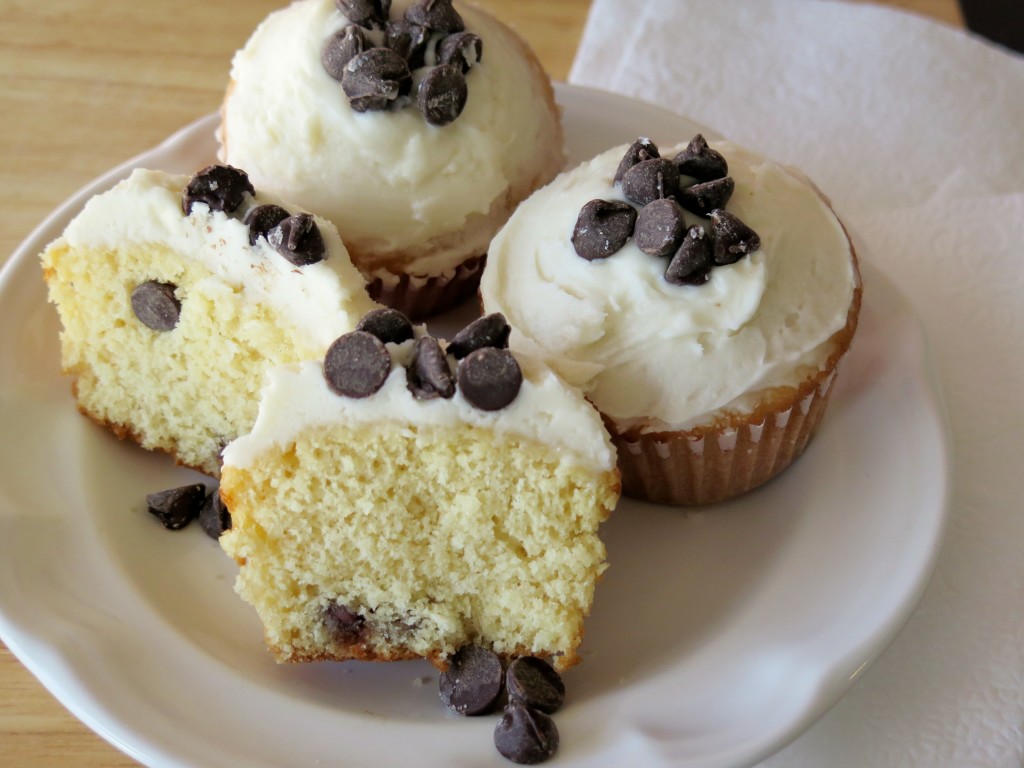 These cakes turned out to be my guy's new favorite. He says he liked them better than chocolate. That says a lot!
Butterscotch Cupcakes
Ingredients
syrup
⅓ cup sugar
⅓ cup boiling water plus extra for liquid caramel
cake
1¾ cups cake flour
¾ cup sugar
2 teaspoons baking powder
¾ teaspoon salt
⅓ cup soft shortening or butter
1 cup caramel liquid
1 egg, beaten
½ cup chocolate chips (optional)
frosting
2 cups powdered sugar plus extra
3 Tablespoons butter flavored shortening or butter
½ teaspoon vanilla
1 Tablespoon water
Instructions
cake
Whisk together ⅓ cup sugar and ⅓ cup boiling water. Stir mixture over medium heat until bubbles form. Reduce heat and simmer, untouched until light golden in color.
Add caramel to measuring cup and quickly whisk in enough boiling water to make 1 cup total liquid.
Mix flour, sugar, baking powder, salt in a large bowl.
Cream in shortening.
Add ½ the liquid at at time.Beat for about 2 minutes to remove lumps.
Add egg and beat for 2 more minutes.
Divide batter into lined tin. Add a few chips if desired.
Bake at 350 for 9 to 11 minutes until inserted toothpick comes out clean.
frosting
Cream together ingredients. Adjust sugar or water to achieve desired consistency.