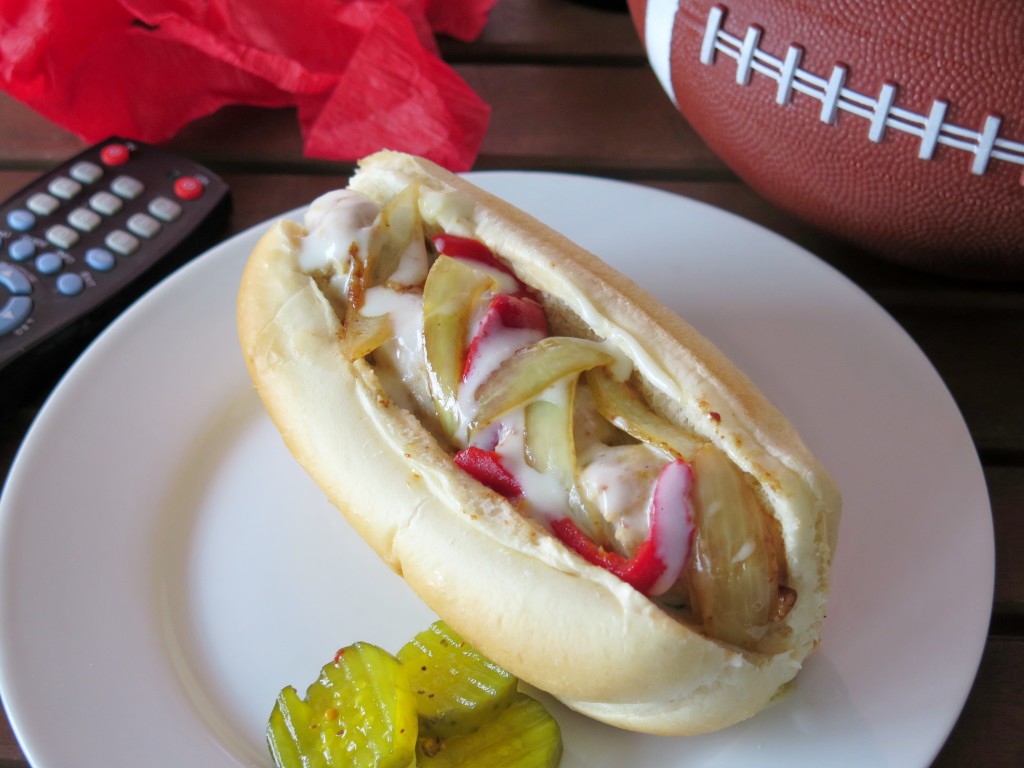 Move over BBQ. Cheesy Turkey Meatball Subs offer a choice for your next game day party. Chili, tacos and nachos can be fun but cheesy meatball subs let you skip the tomatoes and salsa.
These meatballs are quick and easy. Homemade cheese sauce tastes better than anything canned. Top with some caramelized onions and peppers for a unique taste.
I'm a pickle freak so I always have some on hand.
You can use chicken, if you like. Both taste great.
I suggest if you use ground beef, pork or lamb to add an egg. Ground poultry is super moist and doesn't need the binder.

One quick pic before the recipe.
Before the cheesy goodness. Can I squeeze one more meatball in there?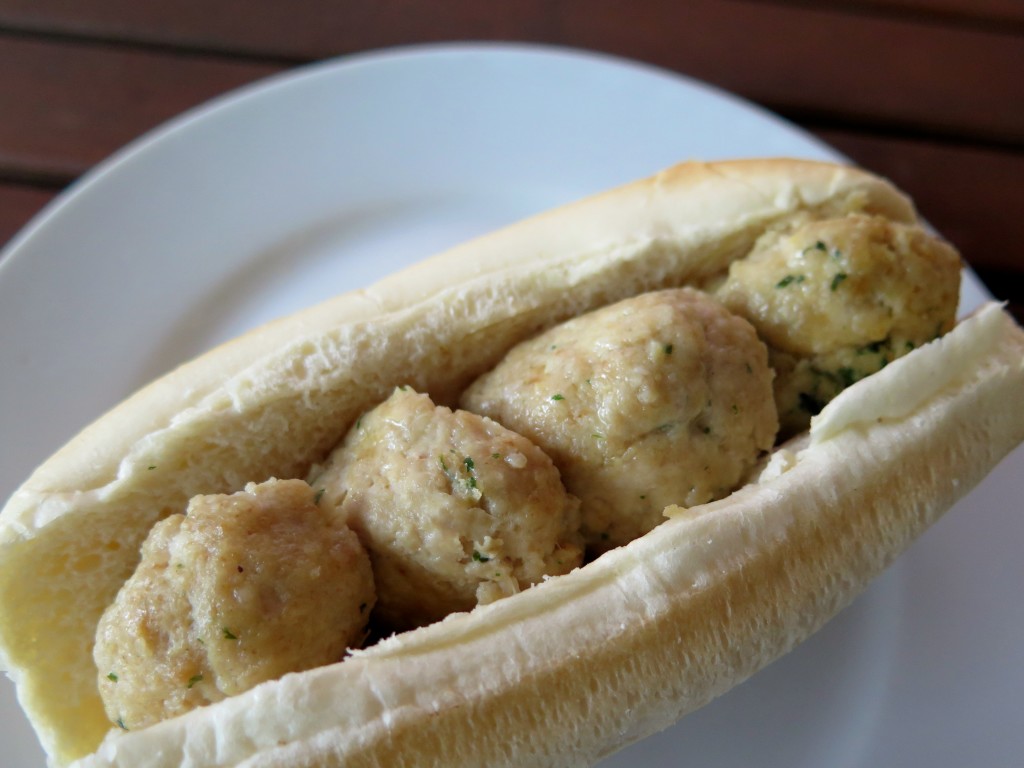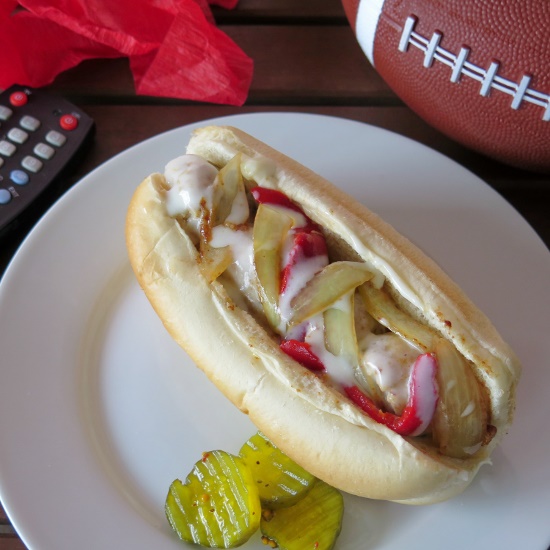 Cheesy Turkey Meatball Subs
Serves:
6 subs (2 meatballs halved in each)
Ingredients
6 sub rolls
½ medium onion, sliced
1 Tablespoon butter
1 roasted red pepper
meatballs
1 pound ground turkey or chicken
¼ cup breadcrumbs
½ teaspoon garlic salt
1 teaspoon parsley flakes
¼ cup grated Parmesan
1 Tablespoon olive oil
cheese sauce
2 cups milk
2 cups sharp cheddar cheese, shredded
2 Tablespoons cornstarch
1 Tablespoon butter
1 teaspoon dry mustard
Instructions
Mix together meat, breadcrumbs, garlic salt, parsley and cheese. Shape in 12 meatballs.
Fry meatballs in oil over medium heat to brown on all sides. Remove from heat.
Reduce heat to low. Add 1 to 2 tablespoons of water to the pan. Cover. Return pan to stove and cook until meatballs are thoroughly cooked no pink center. (about 10 minutes)
Remove Meatballs and keep warm. Add butter and onions to the pan. Saute until soft and caramelized. Add peppers, toss to coat. Add to meatballs.
While meatballs cook, make cheese sauce.
In a medium sauce pan, combine cornstarch and mustard. Slowly whisk in milk until mixture is dissolved. Add butter. Bring to a boil over medium-high heat, stirring constantly. Remove from heat and add cheese, stir until melted.
Cut meatballs in half. Add 4 halves per sub. Top with sauce, onions and peppers.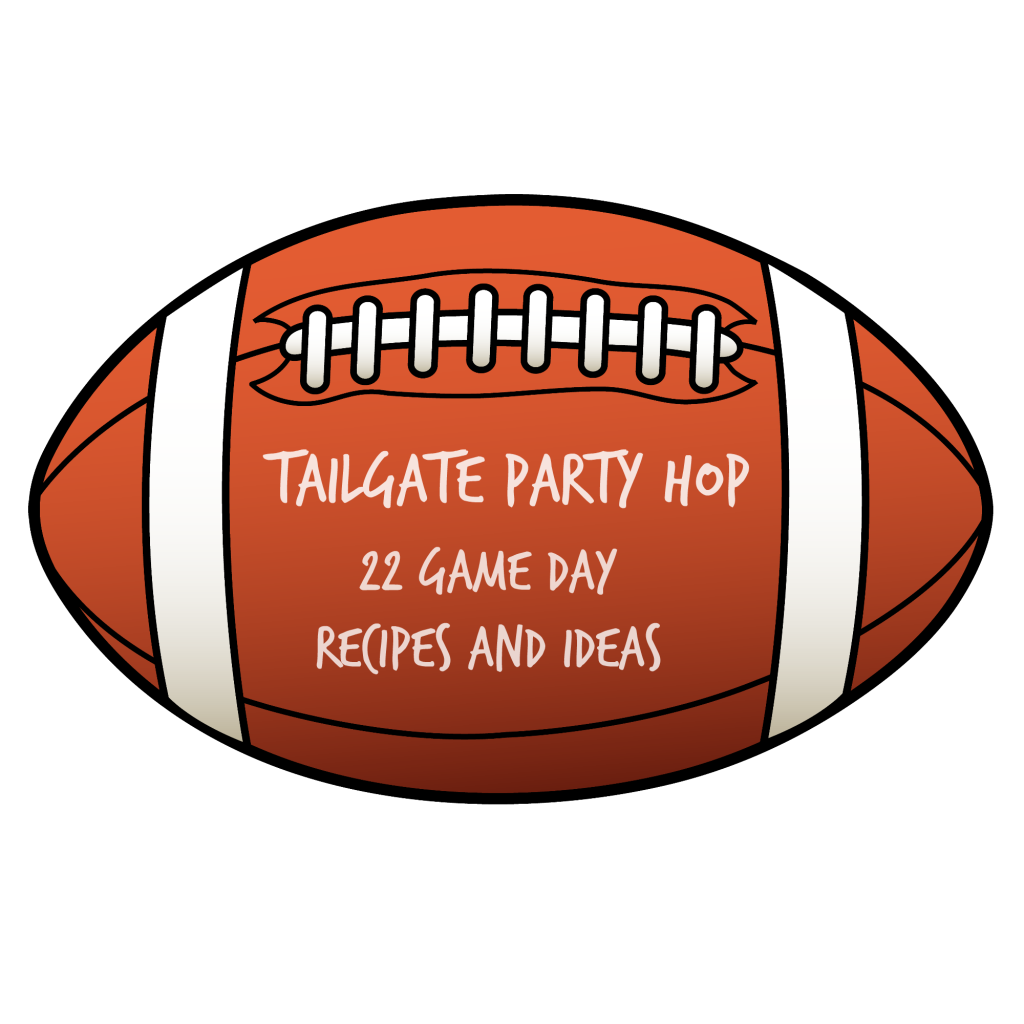 Get ready to party with these great ideas for appetizers, main meals, desserts, games and decorations!