My Surprise Recipe Swap partner this month is Melissa from http//Persnicketyplates.com .
Melissa claims to be Persnickety, which defines as:
fussy about details
having the characteristics of a snob
requiring great precision
If she is persnickety, I want to be too. Melissa takes everyday ingredients and makes tasty dishes on her blog. Melissa has a soft spot for kitties, that gets my vote!
Here's my pick off her blog for the swap. Easy, tasty and fun to make. Thanks Melissa!
Chicken Lasagna Rollups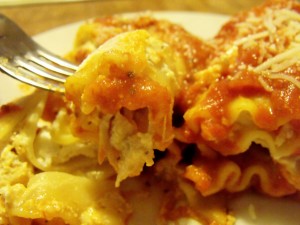 Find Melissa's version of her recipe HERE .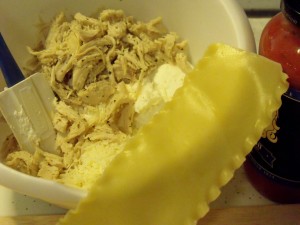 Ingredients
2 cups cooked chicken, shredded
1/2 chicken broth
1 tsp granulated garlic salt
1 Tablespoon Italian Seasoning
salt and pepper
1 cup Ricotta cheese
1/4 cup crumbled feta cheese
1/4 cup Italian cheese blend
8 lasagna noodles
1 jar of pasta sauce or homemade
Shredded Italian cheese blend for the top
Directions
Preheat oven to 375 degrees
Cook noodles according to package directions. Lay cooked noodles on waxed paper or non-stick work surface
Mix cooked chicken (I cook mine in broth) with seasoning, add cheeses and enough of the broth to moisten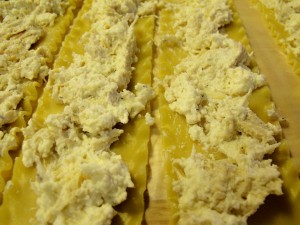 Spread chicken mixture onto noodles and roll up.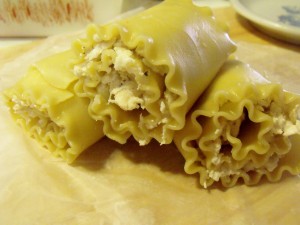 Place enough of the sauce in a 9×13 dish to coat the bottom
Lay rollups seam side down into the dish. Cover with sauce, sprinkle with cheese and bake for approximately 30 minutes or until thoroughly heated.
Delicious!
Would you like to be a part of Surprise Recipe Swap?
Follow this link: