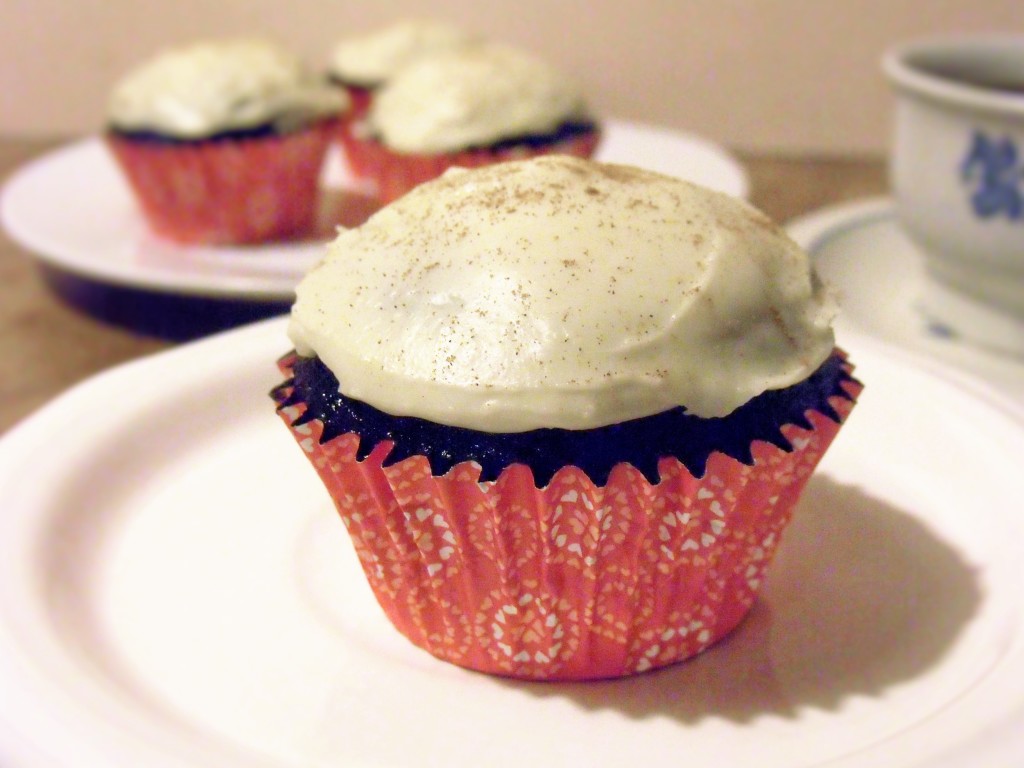 Chocolate Chai Cake takes cinnamon spicy chai tea and deep, rich chocolate cake to another level.



When The Recipe ReDux asked us to use tea to help create a healthier version of a dish, I went straight to chai tea.
Chai Tea blends come as enhanced black or green tea. Cinnamon, ginger, clove and cardamom are added to the tea. These warm spices bring a higher level of antioxidants to the brew. I also used unsweetened almond milk in place of regular milk. If you would like to take the recipe a step farther, cut the sugar in half by using a substitute like Monkfruit In the Raw.
The frosting on these cakes is made with chai tea and a minimal amount of butter.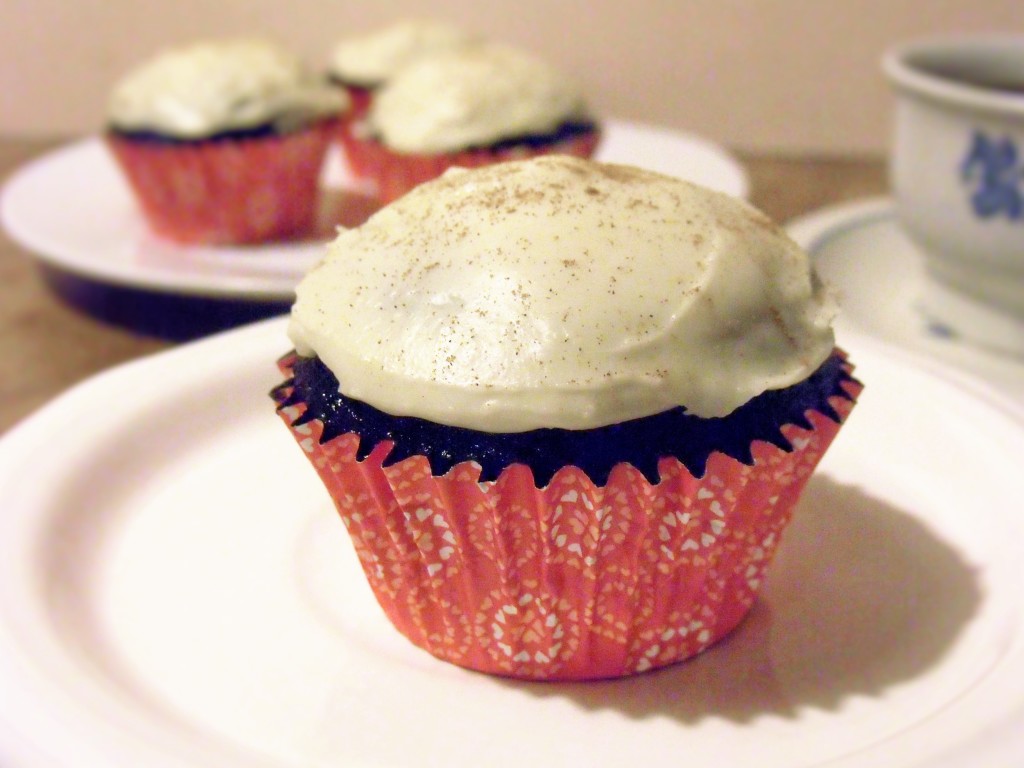 width="640″ height="480″ />

Chocolate Chai Cake
Ingredients
cake
1 cup flour
1 cup sugar (or ½ cup sugar plus ½ cup Monkfruit in the Raw)
¼ cup plus 2 Tablespoons dark cocoa
½ teaspoon baking powder
½ teaspoon baking soda
½ teaspoon cinnamon
½ cup brewed chai tea plus ¼ cup reserved
½ cup unsweetened almond milk
¼ cup vegetable oil
1 egg,beaten
1 teaspoon vanilla
frosting
1 cup powdered sugar
1 tablespoon butter, softened
2 Tablespoons brewed chai tea
Instructions
cake
Whisk together flour, sugar, cocoa, baking powder, baking soda and cinnamon.
In a separate bowl, whisk together chai tea, almond milk, egg, vanilla and oil.
add wet to dry ingredients and mix with electric mixer for 3 minutes.
Spoon ⅓ cup batter into individual paper lined cupcake sheet compartments.
Bake at 350 approximately 20 minutes. Cupcakes are done when an inserted toothpick comes out clean.
Frosting
Place all ingredients in a bowl. Whisk by hand or use electric mixer.
Sprinkle with cinnamon.
So what's so healthy about this cupcake?
dark cocoa is high in antioxidants
cinnamon has anti-inflamatory properties
ginger aids in digestion
almond milk is rich in calcium
Check out these other great recipes using tea from members of The Recipe ReDux!


Bring your favorite chocolate dessert to Roxana's home baking #chocolateparty and win amazing prizes from Imperial Sugar®, Gold Medal Flour®, Safest Choice™ Pasteurized Eggs and KitchenAid®