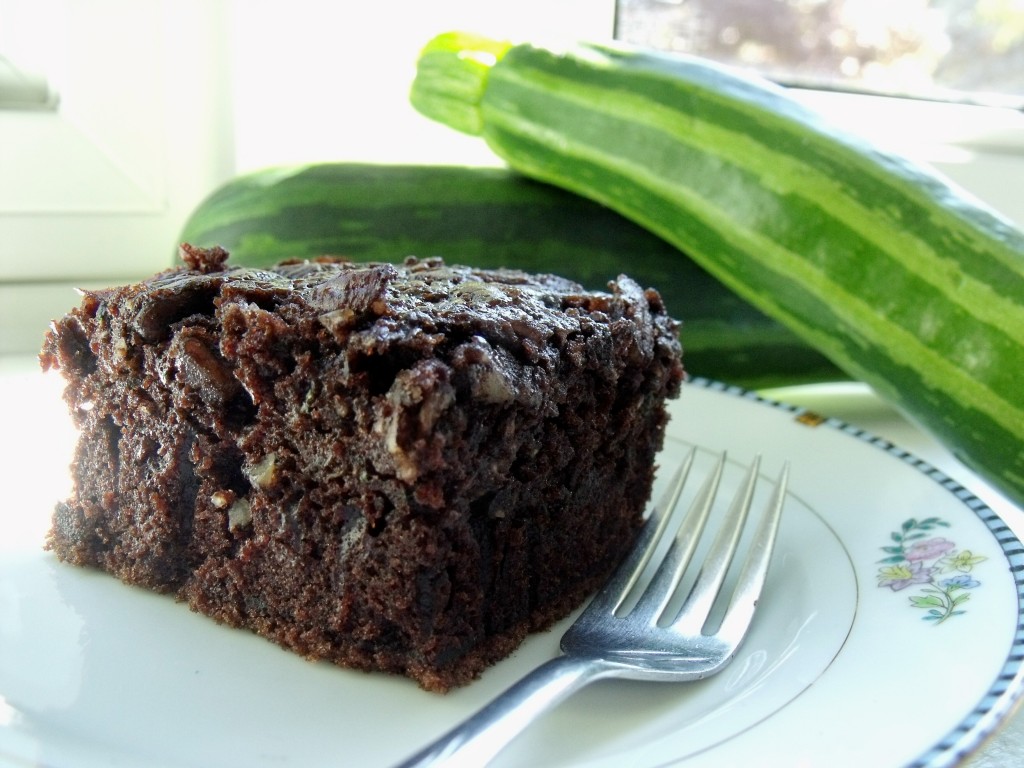 No, you can't taste the zucchini. I get asked that all the time. Well not all the time, just about the cake. If you've seen my previous post about my zucchini fortune cup runneth over, you'll understand why I chose cake.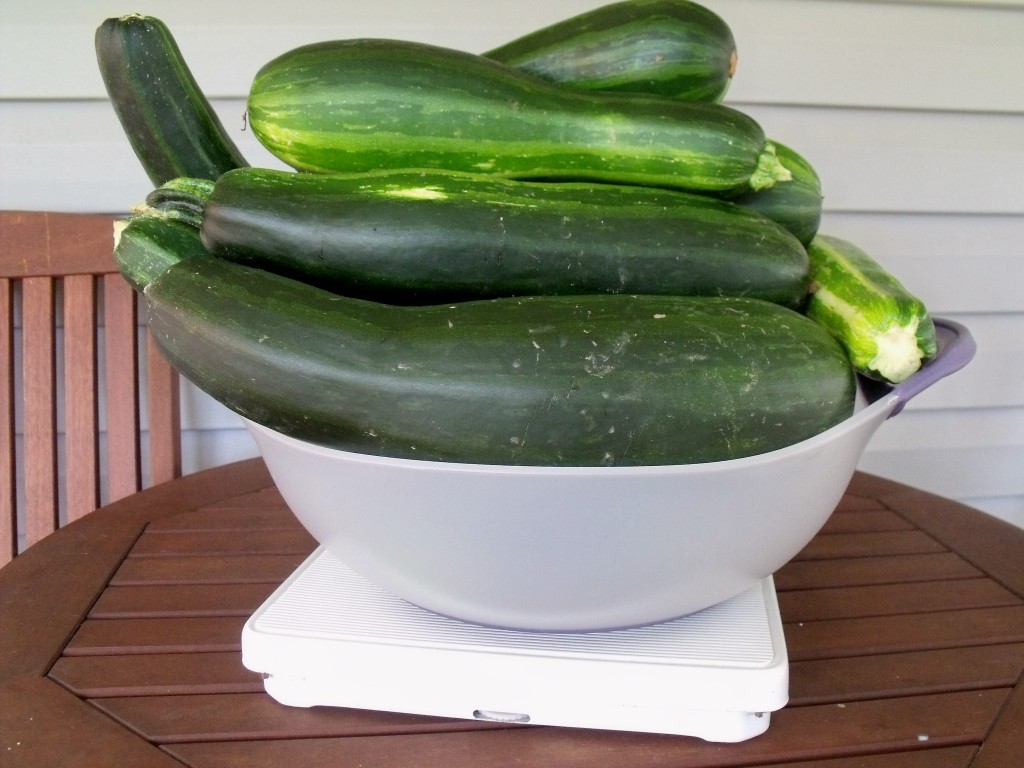 I had so much I couldn't give it away! BTW that's 19 lbs of extra green squash!
Zucchini is actually great with chocolate as this cake proves. The pecans add depth and texture. Leave the peels on for added flavor.
Chocolate Zucchini Cake
This was my Mom's recipe. I found it in her old handwritten cookbook notebook.
3 eggs
1/2 cup oil
2 cups shredded zucchini
3/4 cup milk
1 tsp vanilla
1/4 cup cocoa
1 1/2 cups sugar
1 tsp baking soda
1 tsp baking powder
1 tsp.cinnamon
2 cups cake flour
1 cup chopped pecans or walnuts
Instructions
Grease and flour a 9-inch square pan or use a 9×13 pan.
Squeeze out zucchini by hand to remove most of the excess moisture.
Whisk together oil, eggs, zucchini, milk and vanilla.
In a separate bowl, stir together cocoa, cake flour, sugar, baking powder, baking soda and cinnamon.
Mix wet and dry together then add nuts. You can also add a cup of chocolate chips or raisins at this time too.
Bake at 350 &#176 until inserted toothpick comes out clean, about 45 minutes.
You can dust this cake with powdered sugar when cooled or frost it if you like. I prefer it as is.