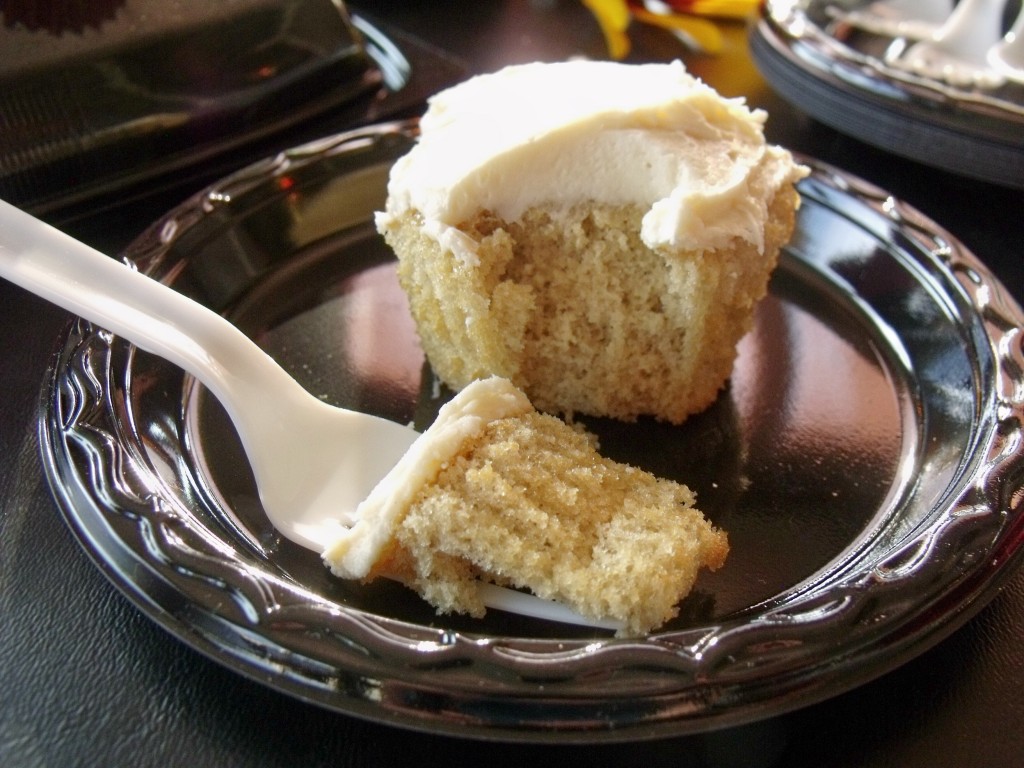 Mocha is one of my favorite flavors. Coffee and chocolate blend so well together in desserts. I make so many chocolate based cakes that add coffee so I decided to switch it up for this month's Recipe ReDux challenge: Show us how you like to cook, bake or mix-it-up with spirits, extracts and other alcohols.
I used 3 spirited items: coffee liqueur, chocolate liqueur and pure vanilla extract.



Looking at the recipe you must be saying, how can those cakes be considered healthier eating? I look at it as first, everything in moderation. One of the best solutions to stop yourself from binge eating is to allow yourself a little treat once in a while. Also seek out butter produced from grass-fed cows. This butter contains higher amounts of Vitamin K. Some studies show that butter is actually better for you than processed margarine. Butter contains many nutrients that protect against heart disease including vitamins A, D, K2, and E, lecithin, iodine and selenium. Nutrients obtained from fatty acids are more readily absorbed by the body.
If you are concerned about your saturated fat intake, here's the breakdown. One cupcake with the frosting is 172 calories, 5.1 total fat of which 2.84 grams is saturated fat. Without the frosting, 134 calories 12 calories from fat of which .41 is saturated fat. These cakes are delicious either way!
Coffee Liqueur Cake with Chocolate Liqueur Frosting #RecipeReDux
Ingredients
Cake
3 eggs
1 cup sugar
5 Tablespoons black coffee
1 teaspoon coffee liqueur
1 teaspoon pure vanilla extract
1 cup cake flour
1 teaspoon baking powder
¼ teaspoon salt
Frosting
¼ cup unsalted butter slightly softened
1 cup powdered sugar
1 Tablespoon chocolate liqueur (I used Godiva)
Instructions
Cake
Beat eggs on medium speed until thick and lemon colored.
Slowly add sugar a little at a time until mixed.
Add coffee and liqueurs.
In a separate bowl, blend flour, baking powder and salt.
Slowly add into the wet mixture.
Fill each lined cupcake tin with ¼ cup batter. Bake at 350 on center rack for 10 to 12 minutes until inserted pick comes out clean.
Frosting
Beat butter on medium speed until fluffy. Beat in sugar and liqueur.
Store frosted cupcakes in the refrigerator.
Enjoy these spirited creations from the Recipe ReDux!