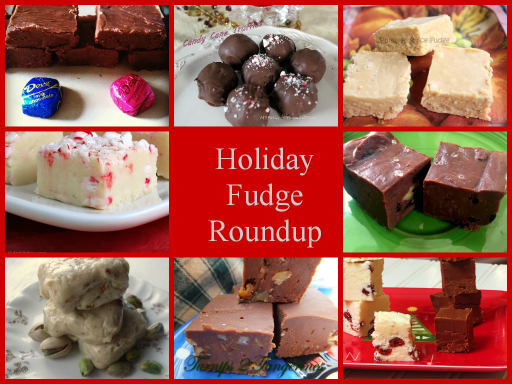 Glorious fudge. Do you really need a reason to eat it? I know the holidays are often times we pack on the pounds. Everything in moderation, people. I'm guilty of over overindulging as much as the next person. Cheese, wine, rich foods and desserts are hard to pass up.
I think we just need to pick our caloric battles more carefully.
But I will make exception for some sweets. This confection is one of the exceptions. Chocolate covered anything is another!
How about, a little sample of some fun and tasty fudge recipes just to appease me? I'll tell you what. I'll even throw in my white Chocolate Pistachio Fudge recipe. Deal? Hmmm I thought so!
White Chocolate Pistachio Fudge
Ingredients
1 14 oz can sweetened condensed milk
1 12 oz bag white chocolate chips
1 tsp vanilla
1 cup mini marshmallows
½ cup chopped pistachios
Instructions
Grease an 8x8x2-inch pan with butter. Set aside.
Combine the milk and white chocolate chips in a saucepan. Heat the mixture over low heat, stirring constantly, until the chocolate is completely melted. Remove the pan from the heat.
Stir in the vanilla. Add marshmallows and pistachios, stir to mix. Cut back on stirring If you like little pieces of marshmallow.
Pour the fudge into the prepared pan and smooth the top slightly. Refrigerate to set, 1½ hours or longer.
Here are the links to those amazing fudge goodies pictured above!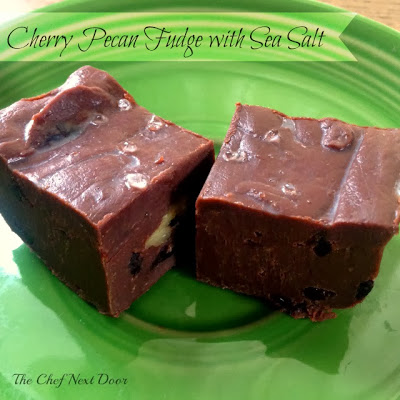 Cherry Pecan Fudge with Sea Salt from Sarah at The Chef Next Door .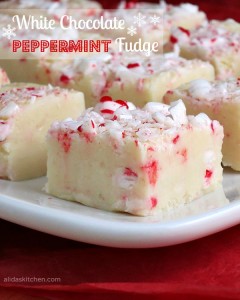 White Chocolate Peppermint Fudge from Alida at Alida's Kitchen .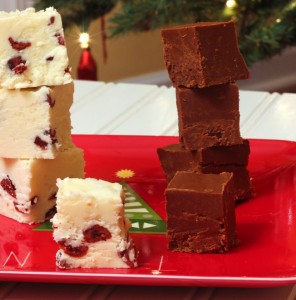 Holiday Fudge from Michelle at From Calculus To Cupcakes .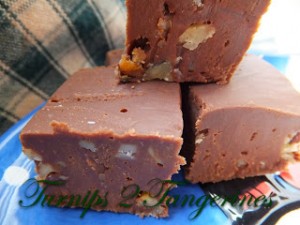 Old Fashioned Fudge from Lynn at Turnips 2 Tangerines .
And 3 fudge recipes to tempt you from Marlys at This and That!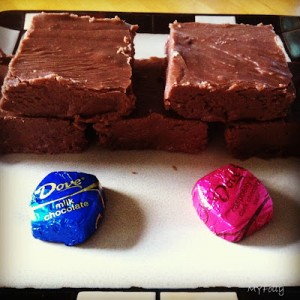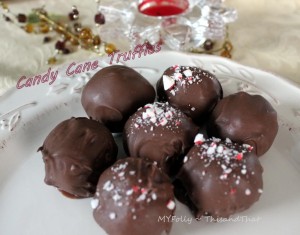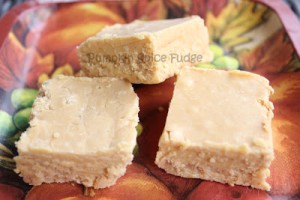 Do you have a fudge recipe you would like to share? Please leave your link in a comment below!