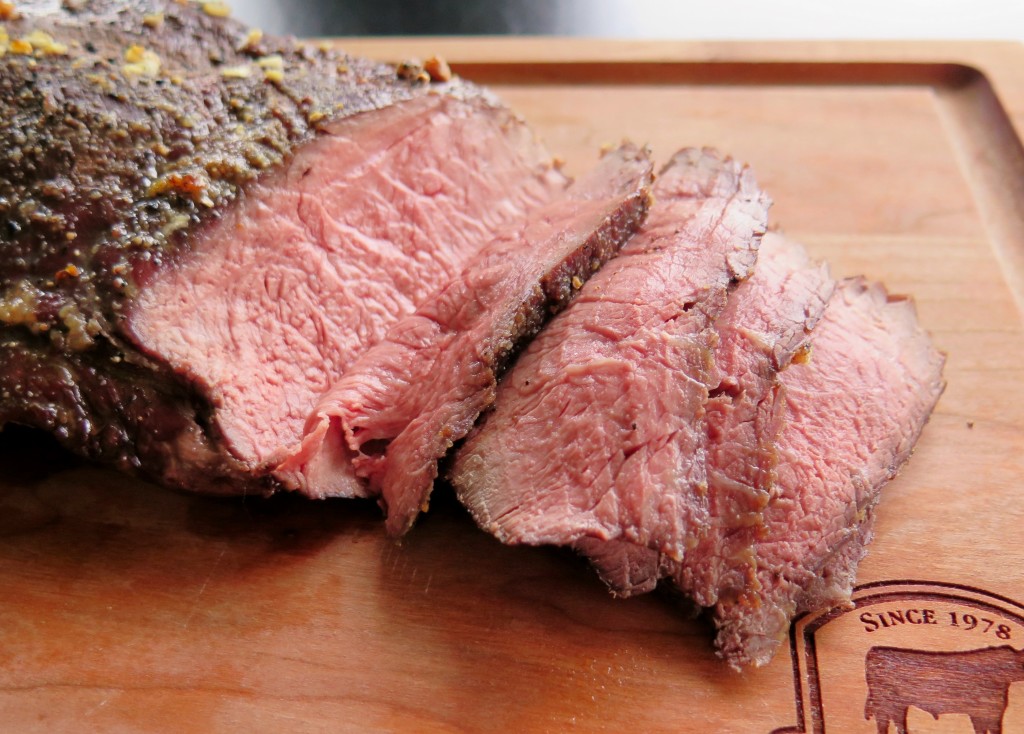 Try a Honey Mustard Beef Roast for the Holidays made with a Certified Angus Beef ® brand tri-tip roast. Your family is in for a treat. A little sweet, a little spicy and a whole lot of flavor!
Never heard of a Tri-tip cut? Neither had I before attending sessions at the Certified Angus Beef ® brand Roasting Retreat held at their Education and Culinary Center in Wooster, Ohio.
These sessions were part of an amazing experience the gracious and knowledgeable staff at the Center hosted for our Sunday Supper group of bloggers.
Chef Michael Ollier, Chef Peter Rosenberg, Chef Tony Biggs and Chef Ashley Pado taught us everything from what makes Certified Angus Beef ® brand roasts unique to how to make a perfect sauce for your delicious beef roast.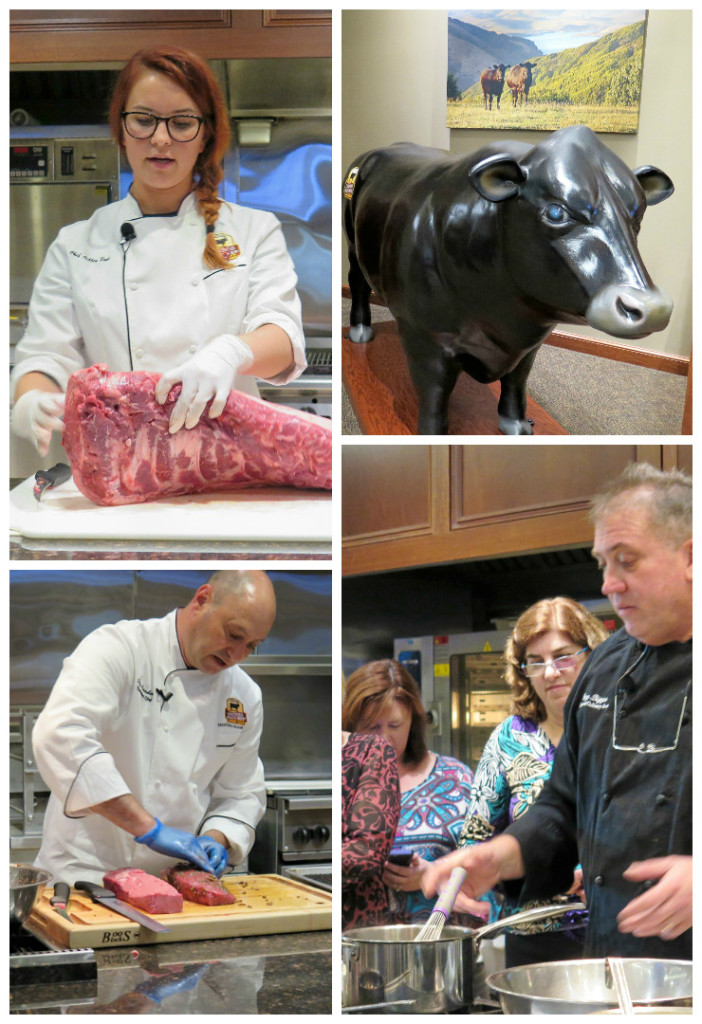 Another thing we learned was about the types of fat associated with meat:
Subcutaneous (external fat)
Intermuscular (seam fat)
Perinephric (Internal fat)
Intramuscular (marbling)
Marbling is the science behind the taste. Look at the amount of Intramuscular (marbling) fat in this Certified Angus Beef ® brand steak compared to USDA choice and USDA select.
Another good point is to look for the seam when trimming your roast. This separates the tender cuts from tougher vein cuts.
You can have your own personal Certified Angus Beef ® brand experts at your fingertips with the free #RoastPerfect app available at Google Play and iTunes .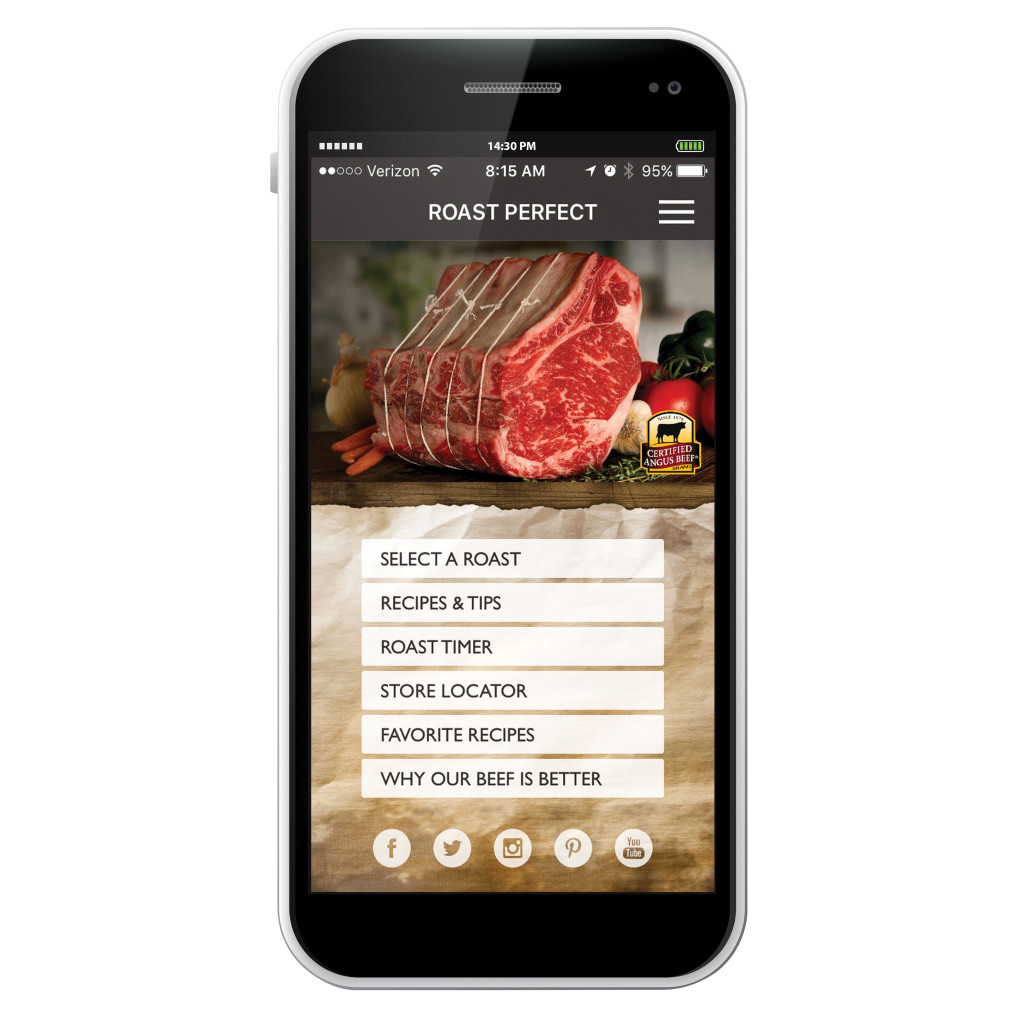 The #RoastPerfect app shows you step by step how to tie a roast like a pro.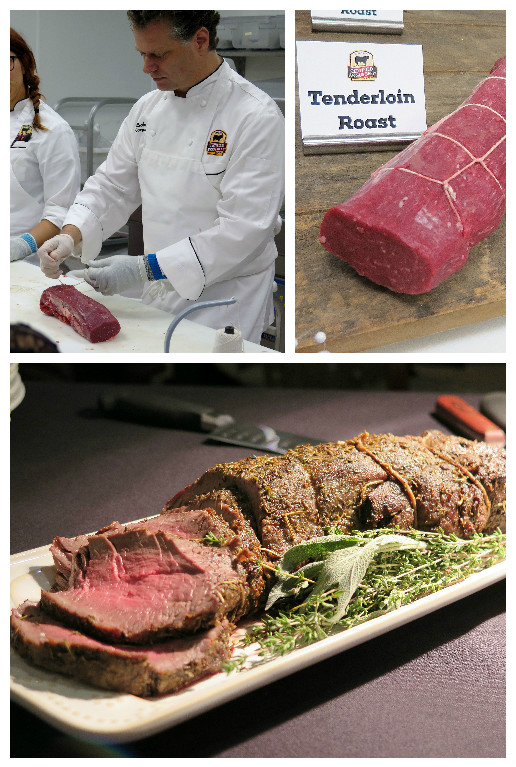 The store locator on the app helped me find my Certified Angus Beef ® brand Tri-tip roast at Fredrick's Meats in Quakertown Farmers Market .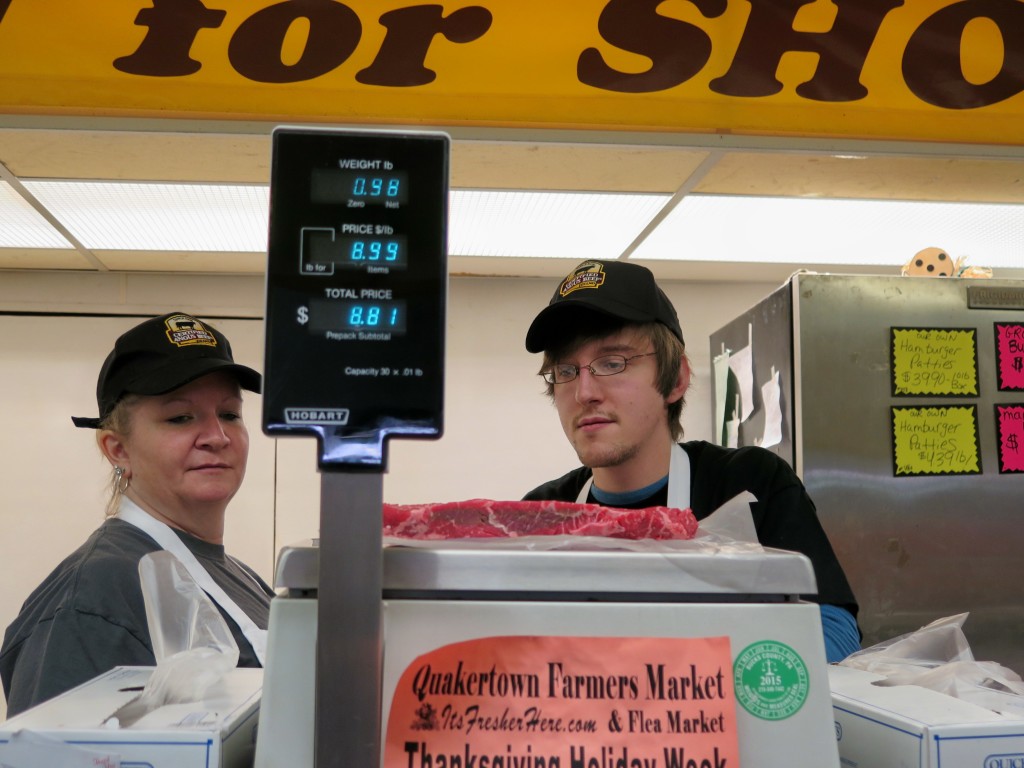 Fredrick's had the cut I was looking to make. A tri-tip roast.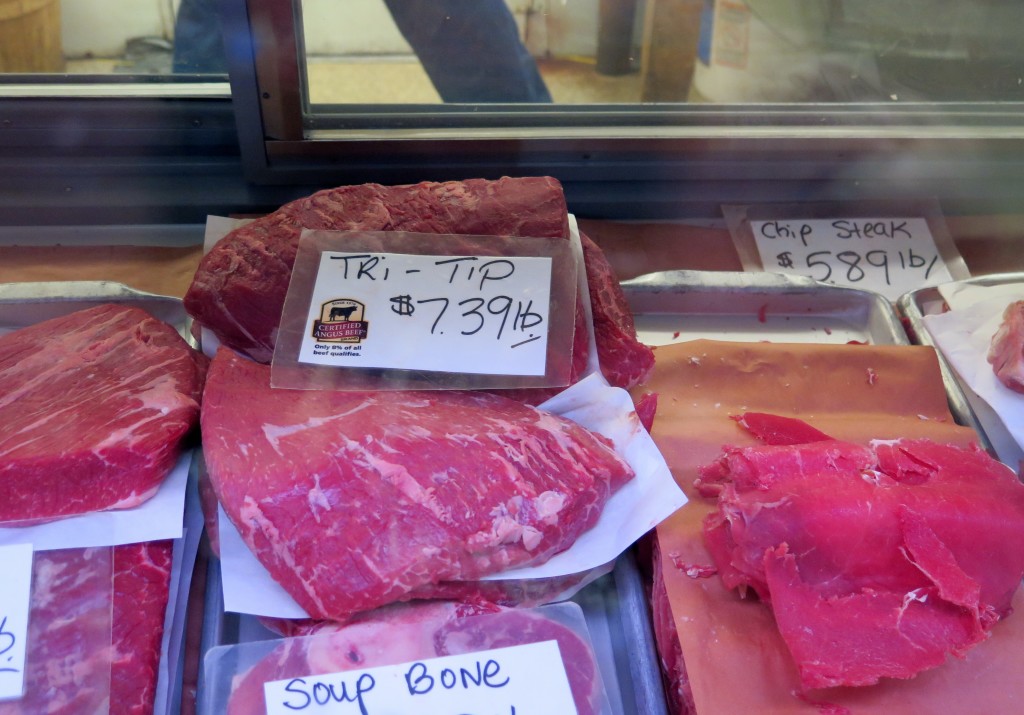 The Tri-tip roast is easily recognized by its triangular shape. This loin cut is often called, "The poor man's prime rib." Lean, tender and boneless, it offers rich beef flavor at a great value. Tri-tip cuts can be cooked whole, as steaks or sauteed. Another great point we learned is that you always slice across or "against" the grain not the same direction as the grain. Slicing with the grain produces stringy, often tough slices.
We also had a class in mixing spices to make rubs for seasoning beef. Chef Tony Biggs allowed us to create our own rubs from a vast selection of herbs and spices. I elaborated a bit on their Santa Maria rub also found on the #RoastPerfect app by adding dry mustard and minced onion.
Remember to use a rack when roasting to ensure proper air flow.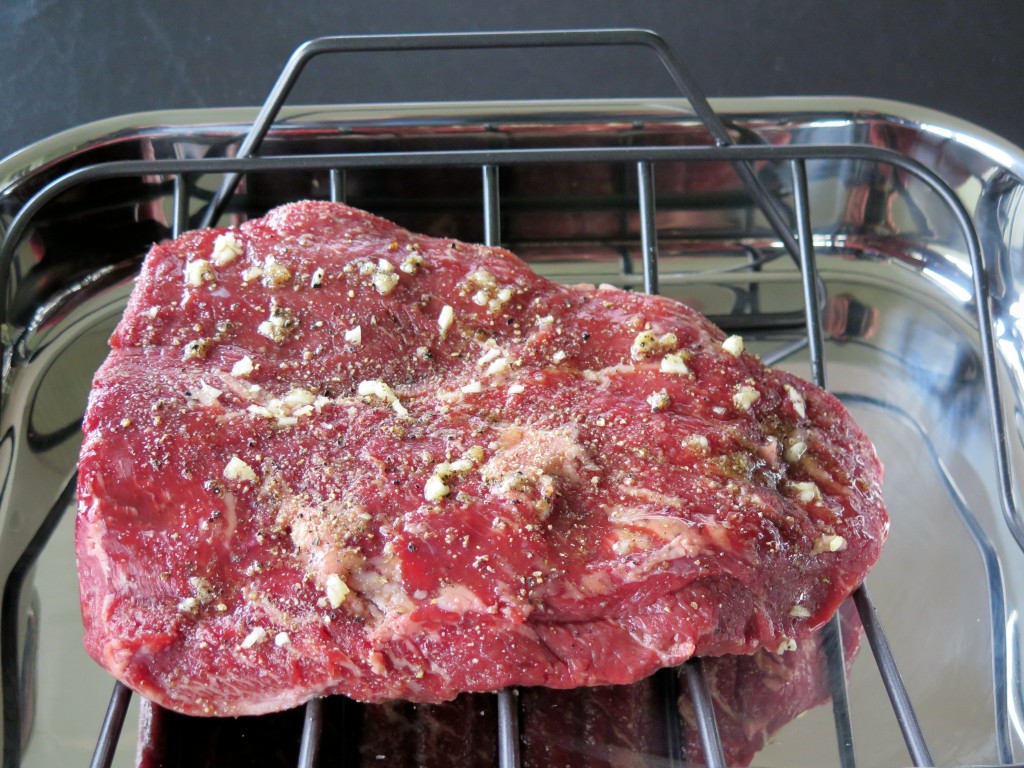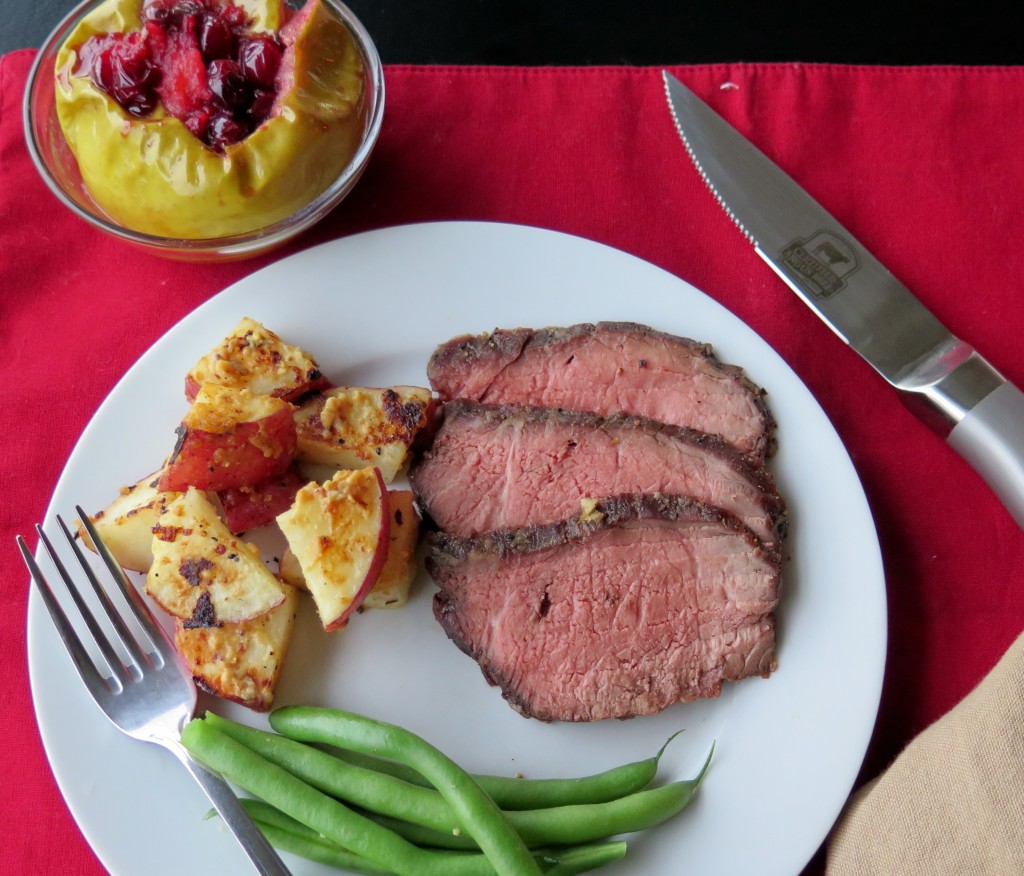 Enjoy an extra treat with this delicious roast. Chef Tony Bigg's Brown Sugar, Chambord Cranberries and Cinnamon Apples!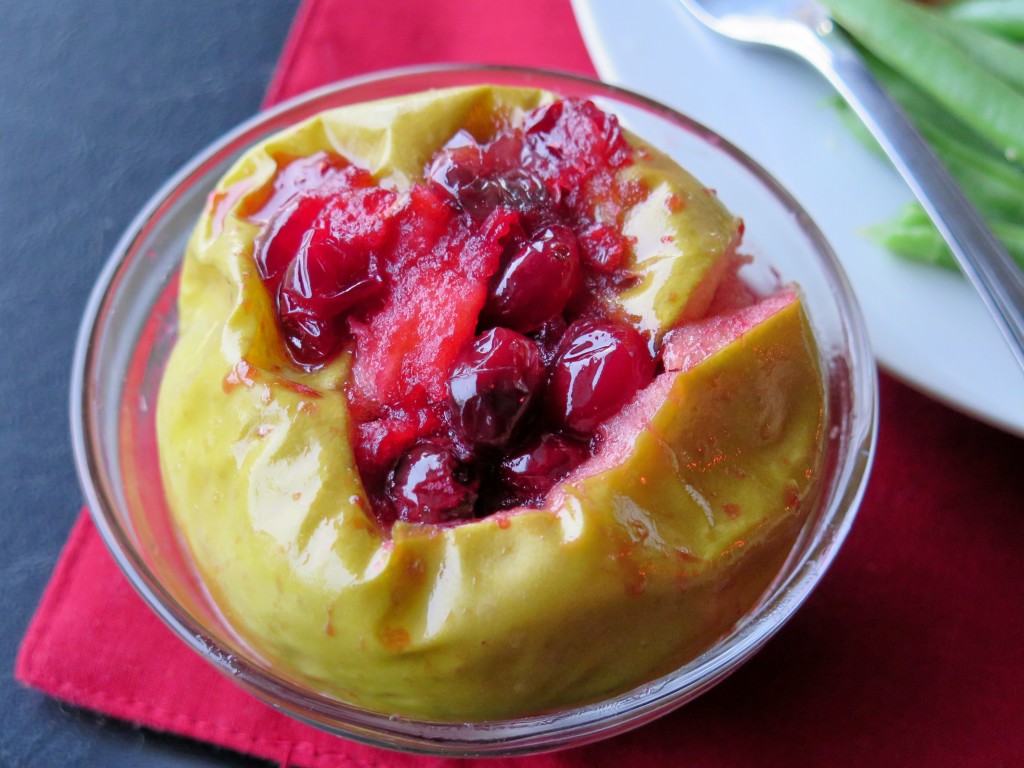 Honey Mustard Beef Roast / Brown Sugar, Chambord Cranberries and Cinnamon Apples
Ingredients
Roast

2.5 pound Certified Angus Beef Brand Tri-tip Roast
2 Tablespoons honey
1 teaspoon granulated honey
2 cloves garlic minced
1 Tablespoon sea salt
1 teaspoon black pepper
1/2 teaspoon granulated garlic
12 teaspoon minced onion
1/2 teaspoon dry mustard

Apples

1 green apple cored from top to bottom (I used Granny Smith)
1 Tablespoon brown sugar (more or less to taste)
1/4 teaspoon cinnamon (more or less to taste)
1 Tablespoon sweet butter, softened
2 Tablespoons marinated cranberries that have soaked overnight in Chambord
Instructions
Mix together salt, pepper, granulated honey, granulated garlic, onion and mustard. Rub on roast.
Sprinkle with garlic. Drizzle with honey.
Place roast on rack in roaster.
Sear roast at 450 for 10 minutes
Reduce heat to 325 continue cooking Cook roast until about 5 to 10 degrees below desired doneness according to an internal meat thermometer.
Remove, tent with foil and rest 10 minutes.

apples

Mix all ingredients together like a streusel.
Place topping on apples. Bake at 350 F. till golden brown, baste with juices extracted from apple. Add 1 teaspoon water to make it more sryupy, if preferred.
Notes
Brown Sugar, Chambord Cranberries and Cinnamon Apples Recipe by Chef Tony Biggs, courtesy of Certified Angus Beef ® brand
http://www.cindysrecipesandwritings.com/honey-mustard-beef-roast-and-holiday-roasting-tips-roastperfect/