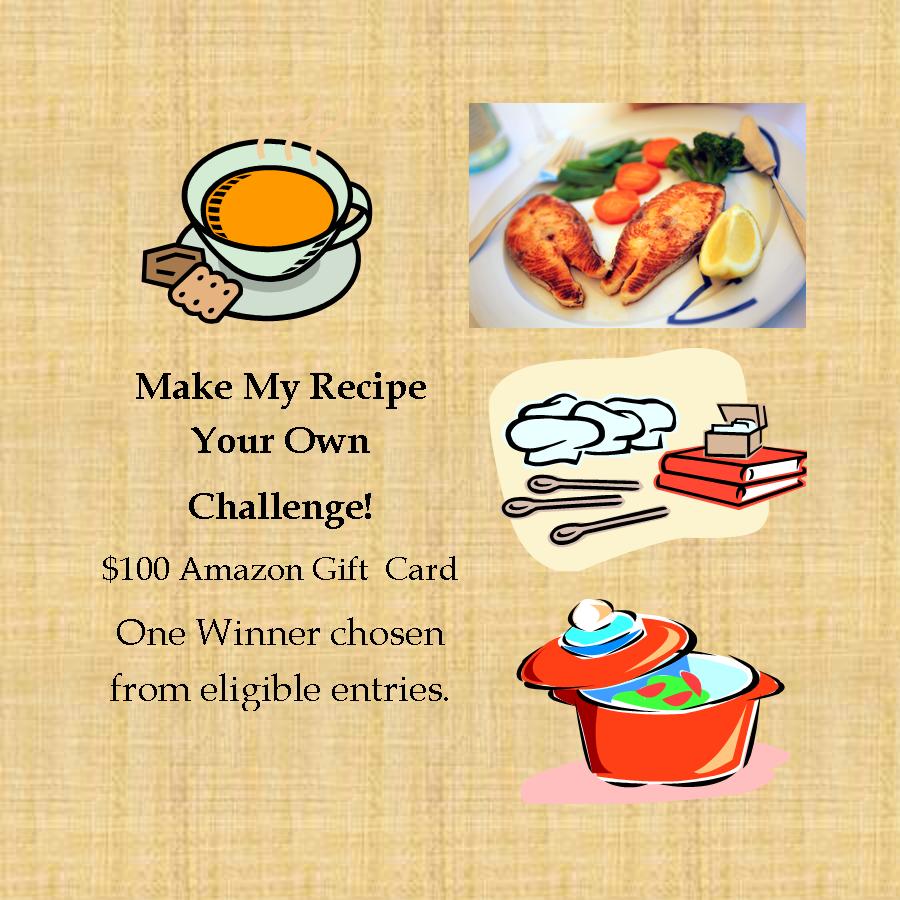 How many of you look at a recipe and instantly say, "That sounds good but I'd add … or I'd change that seasoning to…". You get the idea. I do it too.
So here is your opportunity to review any of my recipes on this site and let me know how you would make it your own. Change chicken pot pie to beef pot pie? Sure why not. My shrimp creole would be better with andouille? That's your opinion and that's OK!
Here are the giveaway guidelines:
You can redo any recipe that is mine. Recipes contributed from other bloggers in group lists, roundups or linky parties are not eligible.
You don't need to actually MAKE your version. Just list which recipe you would redo and the changes in a comment below.
Once you comment, enter the rafflecopter for your chance to win!
Your comment will unlock more ways to win!
Must be 18 or older to enter.