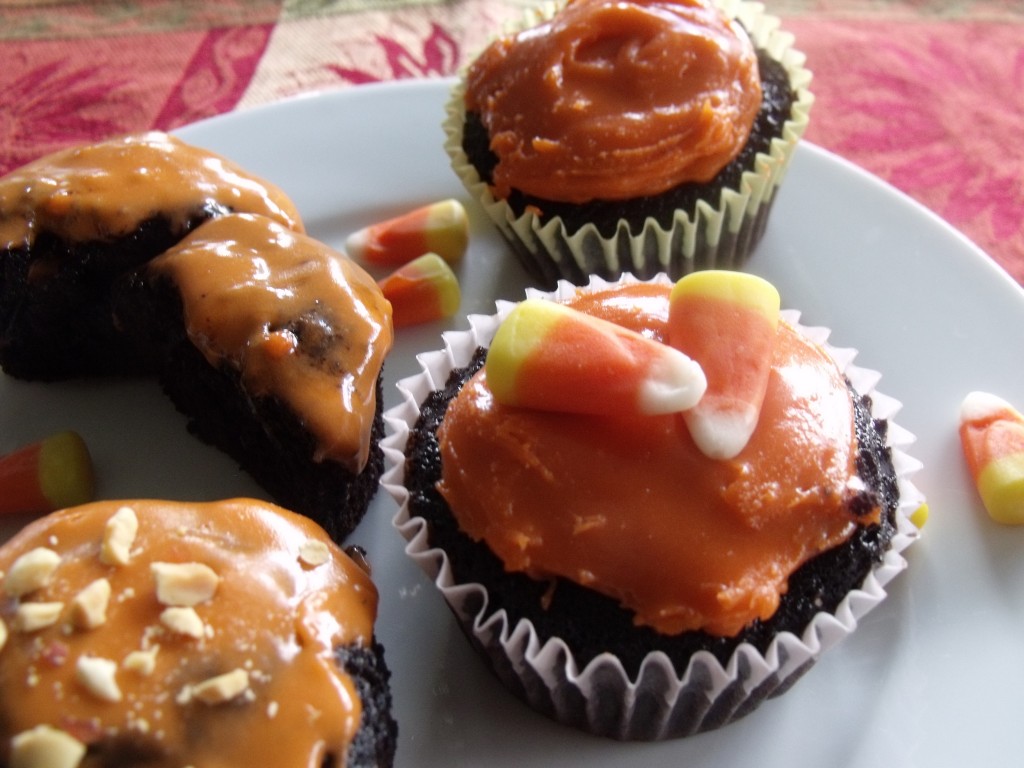 Fall is here and Halloween is just around the corner. So what better chocolate treat for a #ChocolateParty about chocolate and candy than a cupcake topped with candy corn?
Thanks Roxana for hosting these great monthly chocolate parties. If you would like to join in the fun, here are the rules:

How to participate (the rules)
1.) Blog about your chocolate treat. Your recipe must include the two ingredients we choose. It can be a simple no bake treat or a sophisticated layer cake, the complexity level of the recipe is totally up to you.
2.) Include a link back to the Chocolate party page.  Optionally, add the Chocolate Party logo in your blog post or on your sidebar.
3.) Your recipe must be published during the current month. Please do not link old recipes, they will be deleted.
-add the linky code at the bottom of your post.
-have fun!!!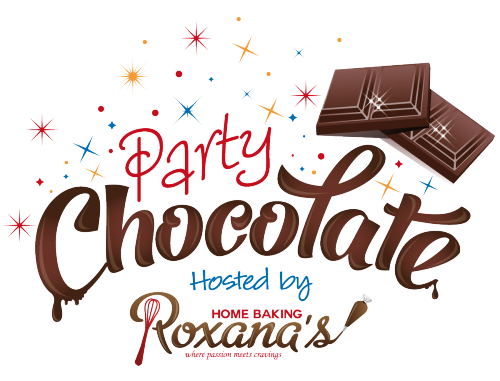 Now that you know how, you have until October 31st to create your post and link up below!

Mocha Cupcakes with Candy Corn Glaze

Ingredients
Cake
1 cup flour
1 cup sugar
1/4 cup plus 2 Tablespoons cocoa
1/2 teaspoon baking powder
1/2 teaspoon baking soda
1/2 cup milk
1/2 cup strong black coffee
1 egg
1/4 cup vegetable oil
1 teaspoon vanilla
Put all ingredients in a large mixing bowl. Stir to wet dry ingredients. Beat on medium speed for 3 to 4 minutes to incorporate a bit of air. Those bubbles make your cake ever so light!


Pour batter into cupcake liners and bake at 350 &#176 for 10 to 15 minutes and a toothpick inserted comes out clean.
Glaze
1 cup candy corn plus a few for decoration
2 Tablespoons heavy cream
chopped nuts (optional)
Melt candy corn with cream over low-medium heat, stirring constantly until melted. Cool slightly and spread on cooled cupcakes. Add candy corn pieces or nuts if desired. Serve immediately or refrigerate. The glaze will be affected by room temperature and humidity, so adjust storage accordingly.

Check out all these great chocolate and candy combos for October's Chocolate Party!