Peanut Butter Cup Brownies put that Halloween candy haul to good use! That is if you have any left. Gooey chocolate and peanut butter in every bite.
Maybe you should just buy an extra bag of peanut butter cups just in case?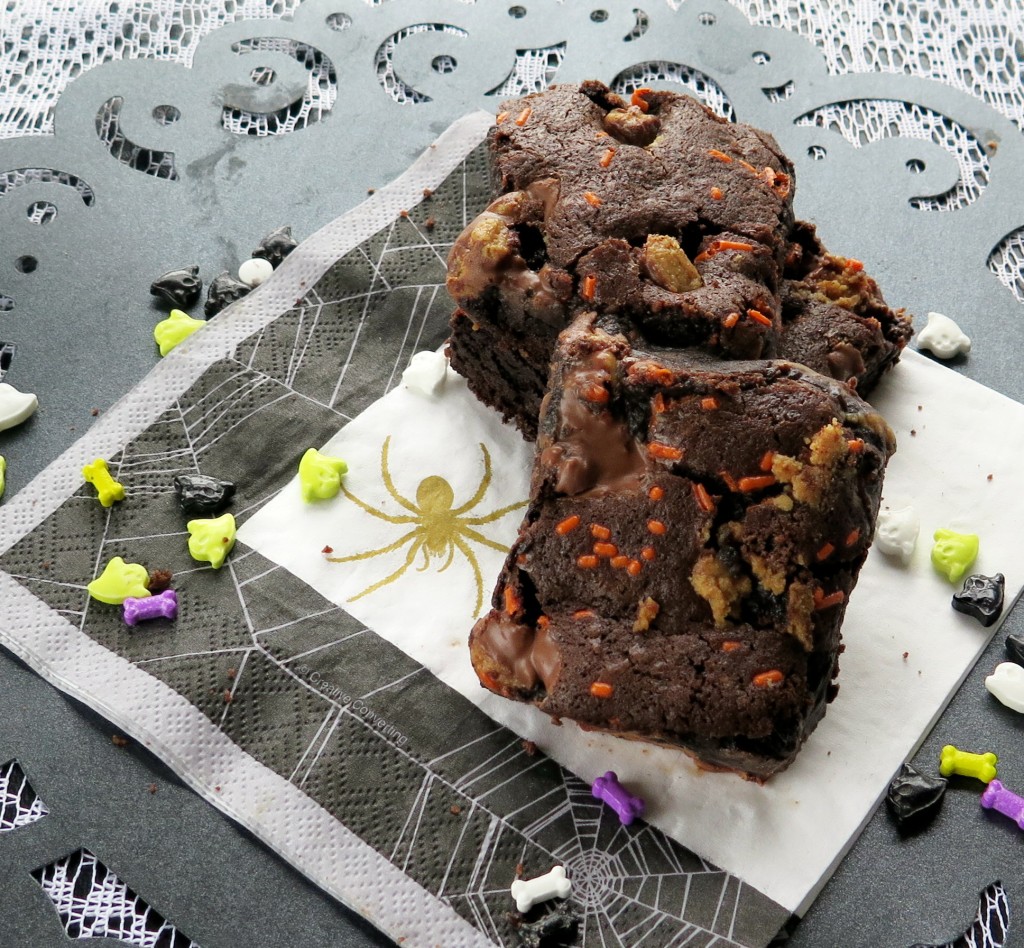 Welcome to another delicious edition of #FillTheCookieJar ! This month we are sharing Halloween and Autumn cookie, bars and brownies recipes with you!
Thank you Cynthia Landrie from  Feeding Big at http://FeedingBig.com for hosting this fun event! If you would like to join us, click on the cookie jar!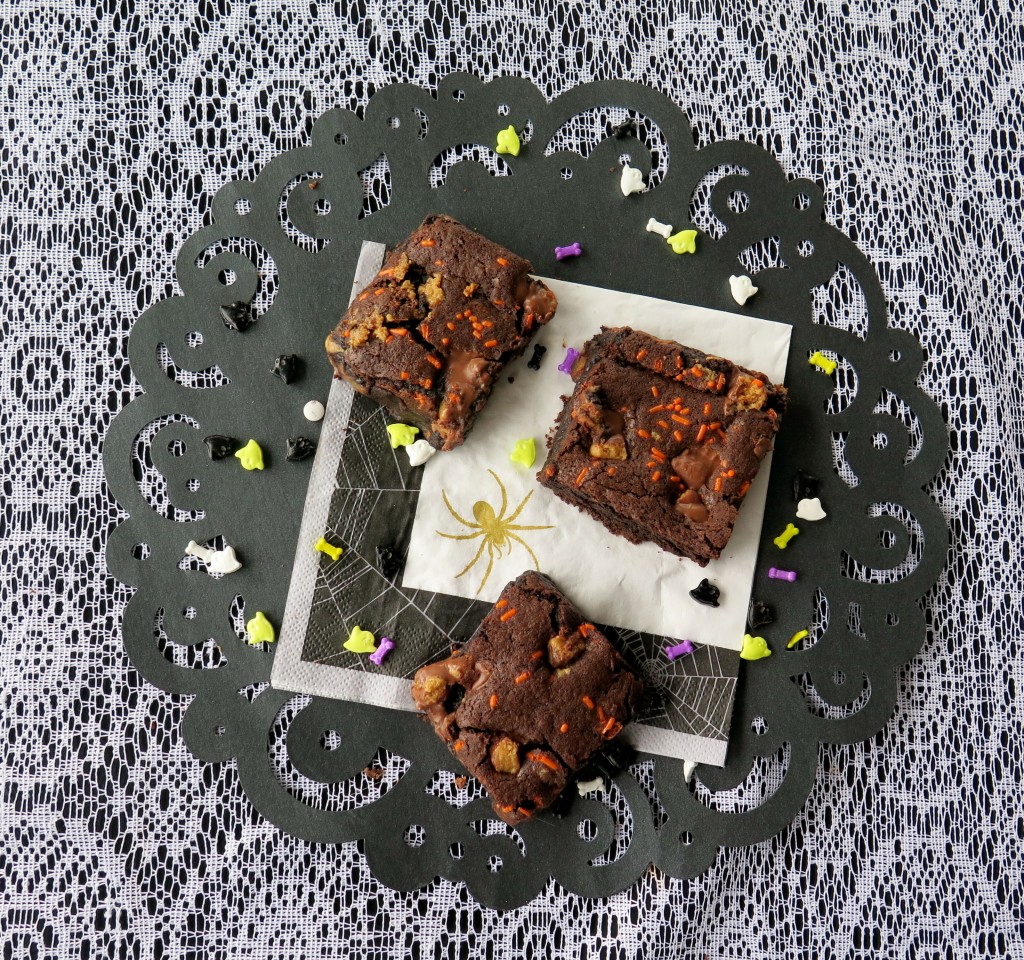 Peanut Butter Cup Brownies #FillTheCookieJar
Ingredients
1/2 cup butter
3 ounces unsweetened chocolate
2/3 cup flour
1/4 teaspoon baking soda
1 cup sugar
2 eggs
1 teaspoon vanilla
4 peanut butter cups, chopped divided
Instructions
Line an 8x8-inch baking pan with foil. Lightly grease foil.
Melt butter and chocolate over low heat.
Cool for about 10 minutes then whisk in sugar
Add eggs and vanilla.
Add flour and baking soda. stir in 3/4 of the chopped peanut butter cups.
Pour into prepared pan. Top with remaining candy. Decorate with sprinkles if desired.
Bake at 350 for approximately 30 minutes until brownies are set.
Remove foil with the brownies and cool on rack.Cool completely before removing foil and cutting.
http://www.cindysrecipesandwritings.com/peanut-butter-cup-brownies-fillthecookiejar/