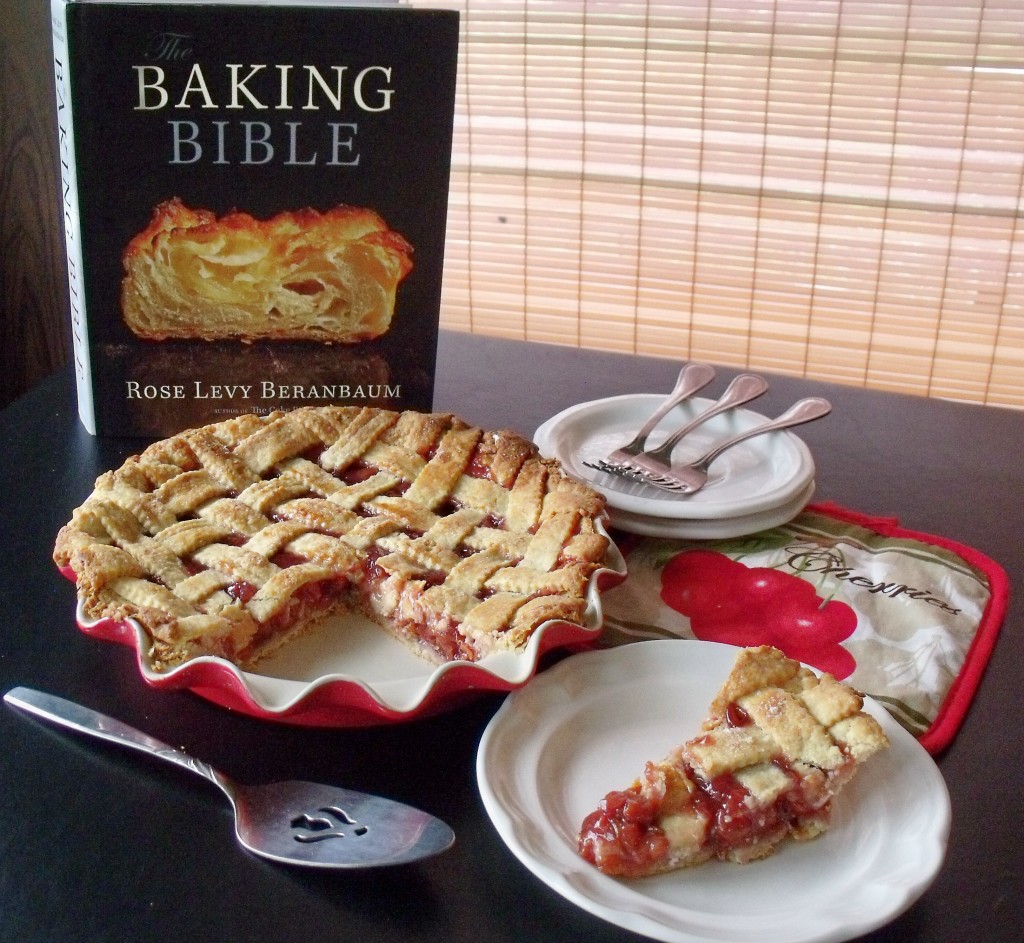 I received a free copy of The Baking Bible and a Rose's Perfect Pie Plate to review and one of each to giveaway from the publisher. I received no further compensation. All opinions are my own.
Pies aren't my strong point. So imagine me baking an elaborate, gorgeous, lattice decorated Sour Cherry Pie. No worries. I had the ultimate recipe and guide to follow. The Baking Bible by Rose Levy Beranbaum. Rose has written several best selling cookbooks including The Cake Bible, The Pie and Pastry Bible, The Bread Bible and Rose's Heavenly Cakes.
I had a little more help than the recipe alone. The publisher, Houghton Mifflin Harcourt sent along this lovely ceramic pie plate from Harold Import Co.. Rose's Perfect Pie Plate is one of several dessert specific bakeware items in Rose's new line of bakeware. Along with the pie plate, Rose packed in its own protective storage box. The box reminds me of a hatbox. Those boxes were designed to protect a treasured hat. Great idea to protect a new favorite pie plate.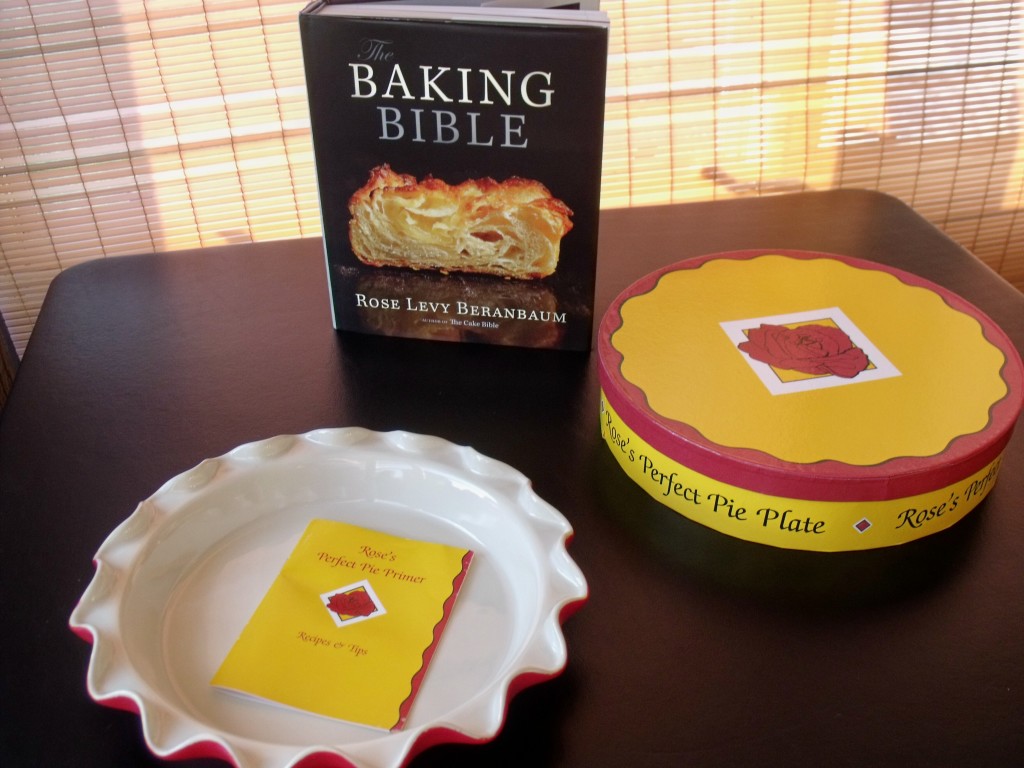 What I really love that is different about this ceramic pie plate is the deep fluted cuts. Together with Rose's recipe for a Perfect Tender and Flaky Cream Cheese Pie Crust, I had what I needed to attempt this delicious pie.
What do you think? How did I do?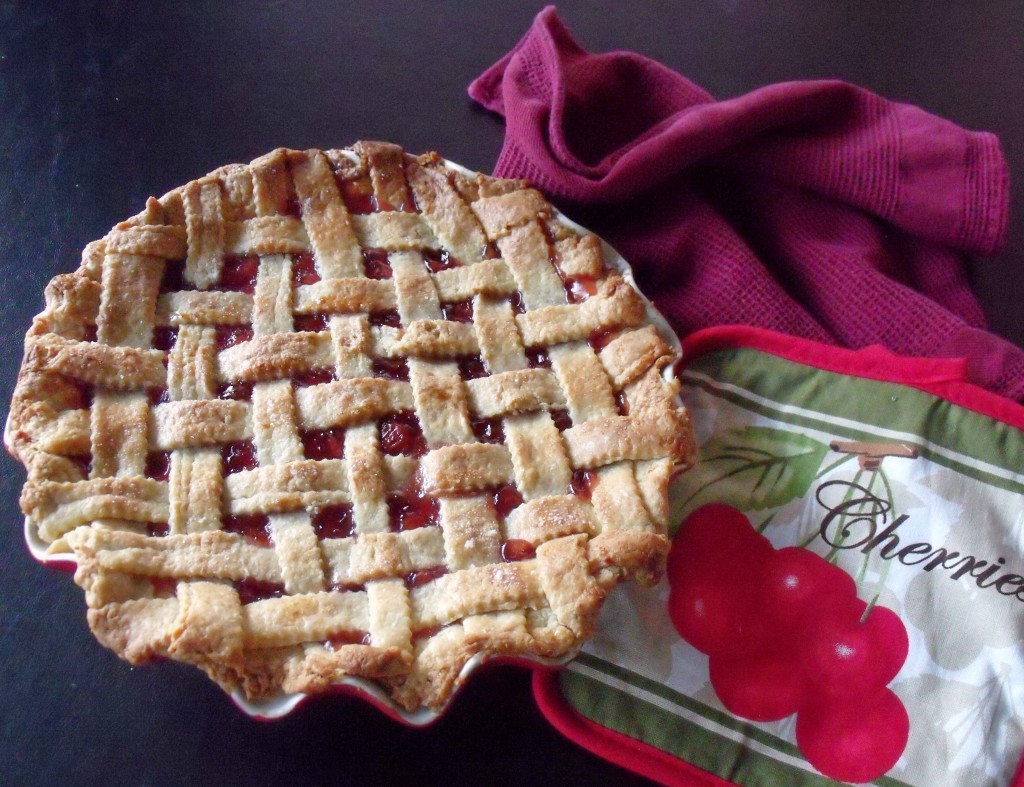 The Baking Bible launches Today, October 28th, and will also be available soon in fine kitchen shops and bookstores nationwide. Rose Levy Beranbaum's specialty baking tools made by Harold Import Co. are available in kitchen shops nationwide, and on line.
Rose's nationwide book signing tour, can be found here: Rose's Book Tour Who knows, you might even see me at one of her signings in the Philadelphia area! 😉
You can learn more about Rose Levy Beranbaum's specialty baking tools made by Harold Import Co.,here .

Here are some photos of my pie baking experience.

I decided to use the hand knead method. Everything is done in the bag.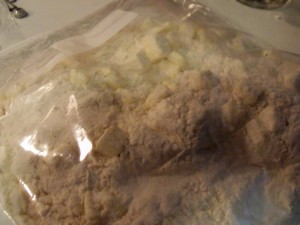 Look at the bits of butter in the crust. Pie bakers know that makes the best flakes!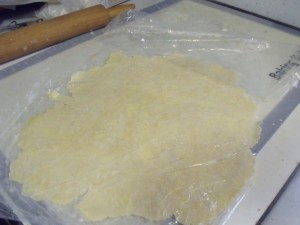 This dough was very easy to work.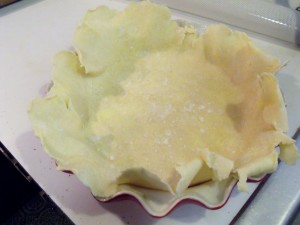 You can't forget about the filling!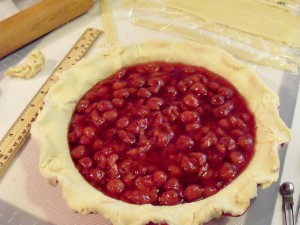 My first attempt at lattice work. So pretty.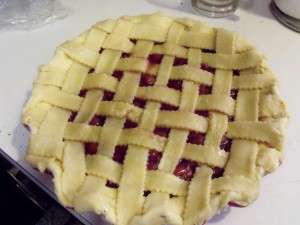 Into the oven.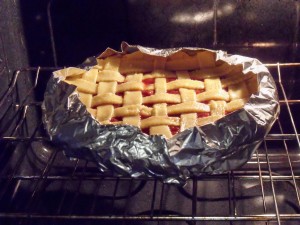 Are you ready for a slice?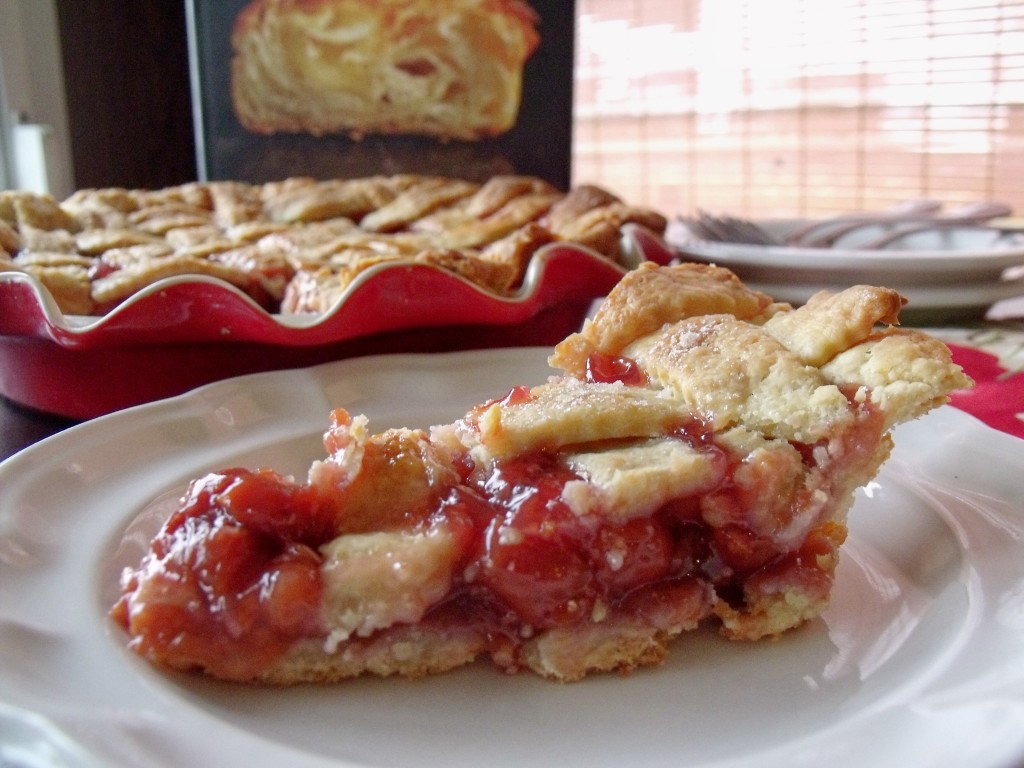 Here are the PDF versions of this recipe including Rose's fabulous pie crust. Permission to reprint courtesy of Rose Levy Beranbaum and Houghton Mifflin Harcourt.
Pages from Baking Bible_Singles_Complete_Final-14
Pie Crust for Sour Chery Pie
Sour Cherry Pie
Wait there's more! You could win your own copy of The Baking Bible and Rose's Perfect Pie Plate! This cookbook is packed full of wonderful cake, cookie, pie and pastry, breads and yeast pastry recipes and Rose's valuable tips!