This shop has been compensated by Collective Bias, Inc. and its advertiser. All opinions are mine alone. #ScrubDots #CollectiveBias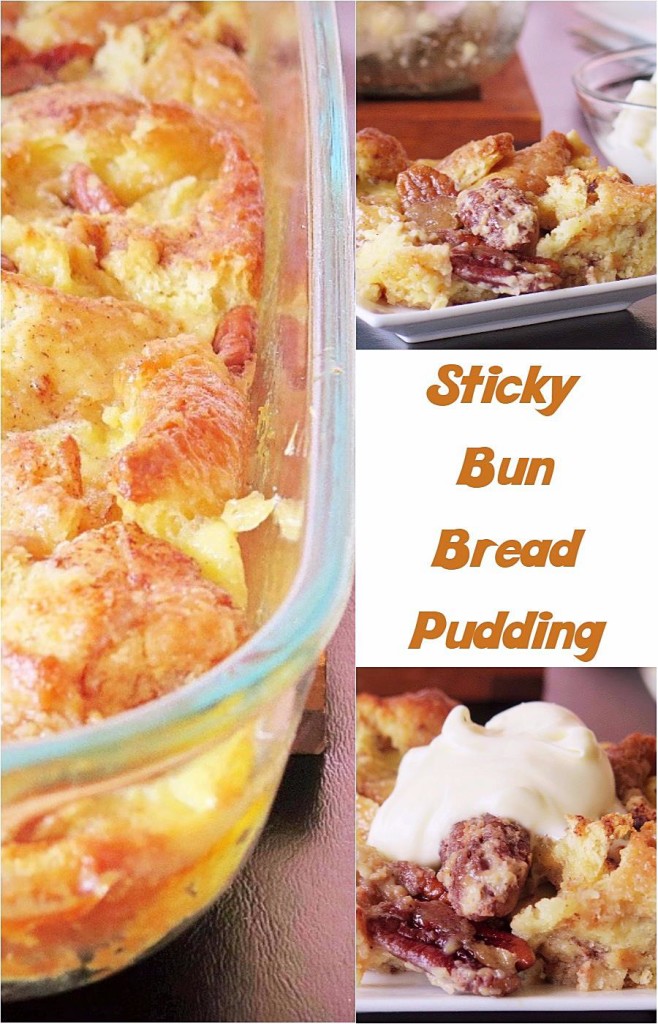 Sticky Bun Bread Pudding serves pockets of creamy custard between chunks of gooey cinnamon-swirled sweet rolls. Two favorites in one delicious treat.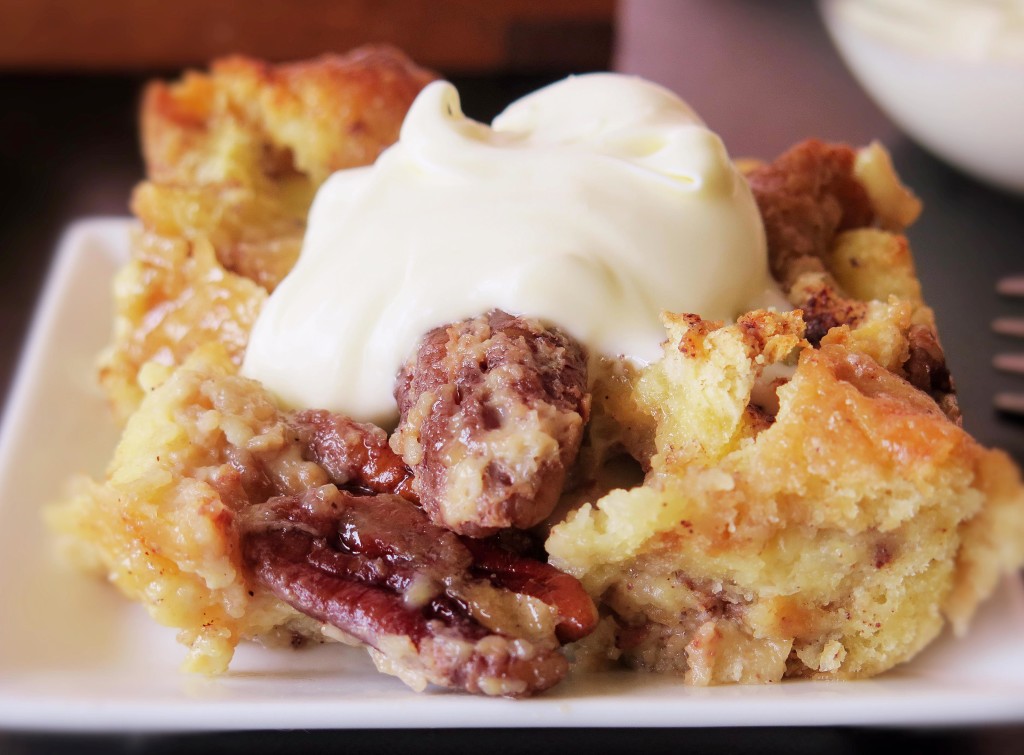 I love the smell of cinnamon buns baking. Tender flaky layers sprinkled with cinnamon and sugar. What could be better than that?
Sticky Buns of course!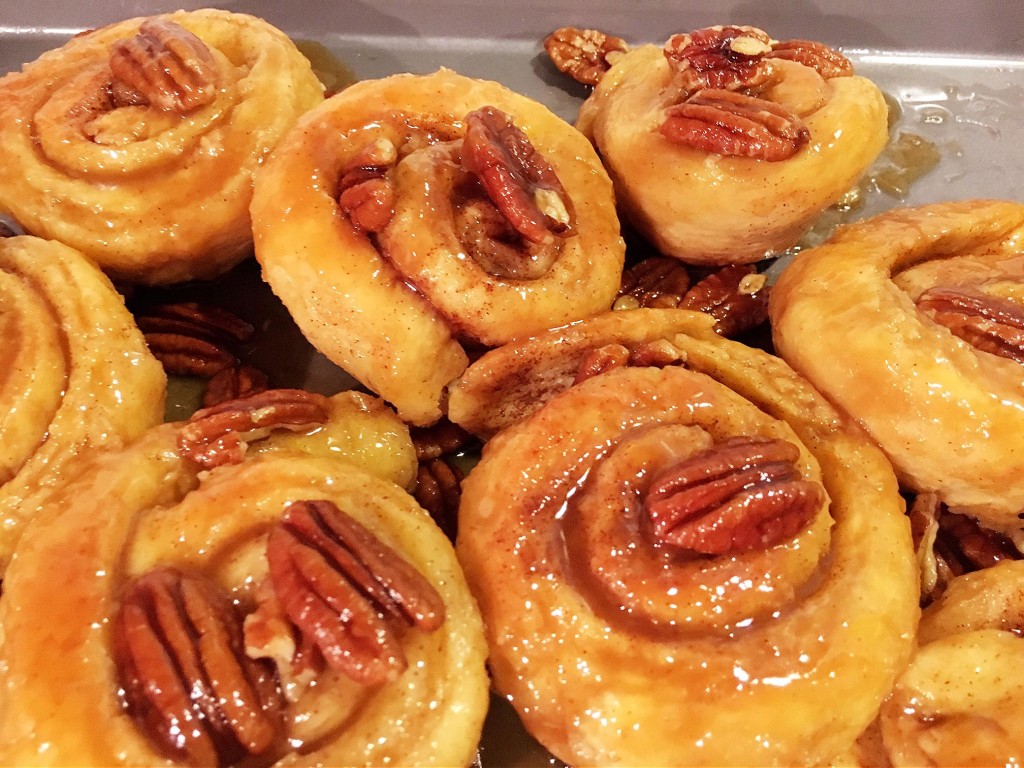 My sticky buns need to be really gooey. Extra butter and extra brown sugar.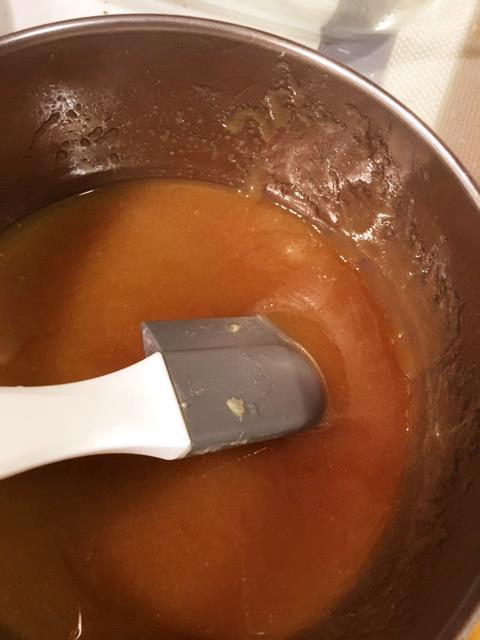 But that dough and caramel can leave a real sticky mess!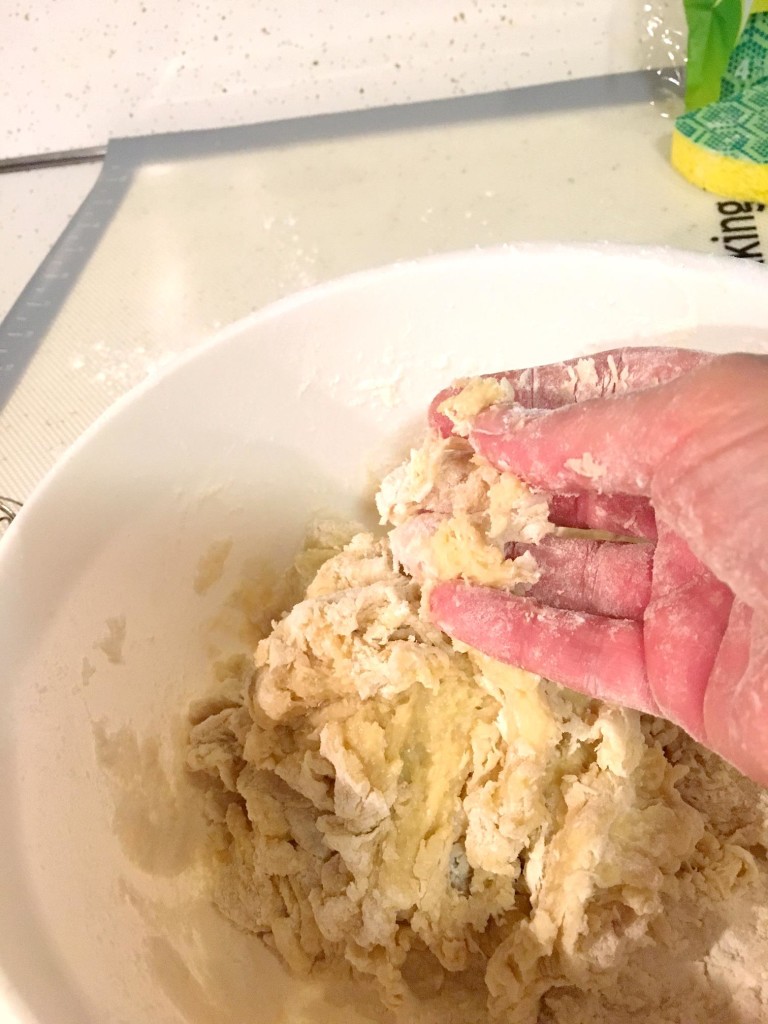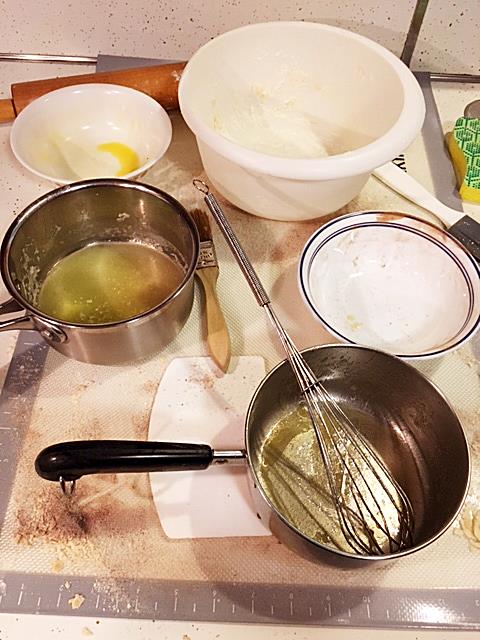 At our house there are just the two of us, so a pan of sticky buns will last a few days. By the time it's just a memory, that baking dish has some hardened remnants that need attention.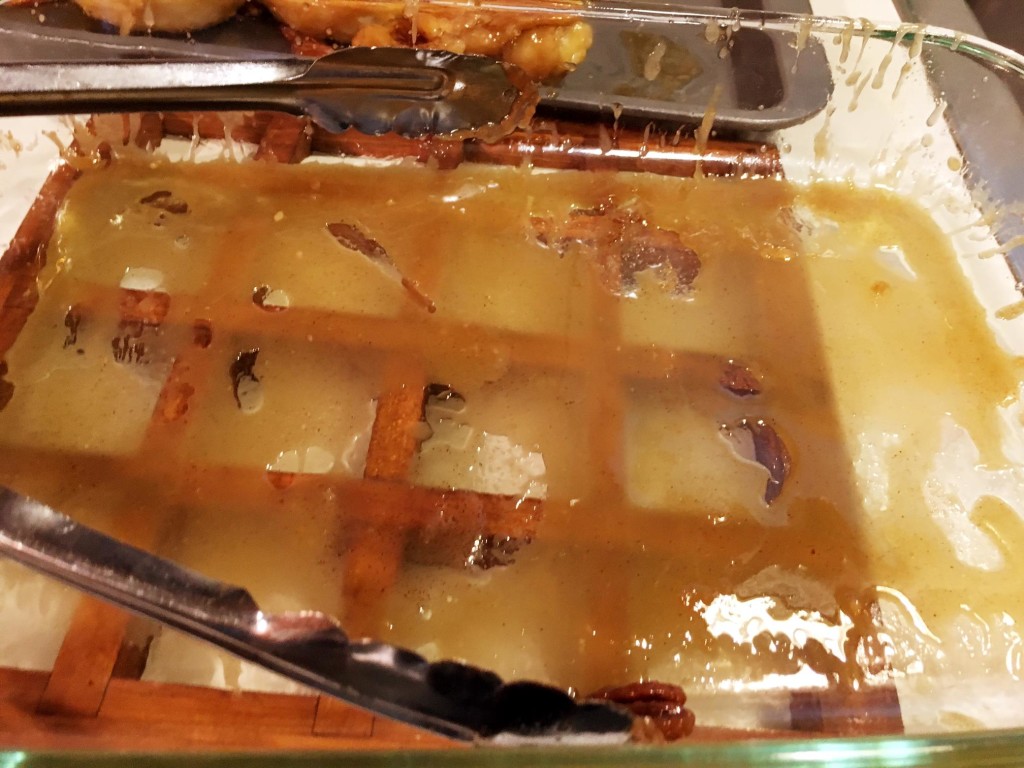 I found some help in the kitchen section at Target. The display on the end of aisle 27 had a great selection of Scotch-Brite™ Brand products. Scotch-Brite® Scrub Dots.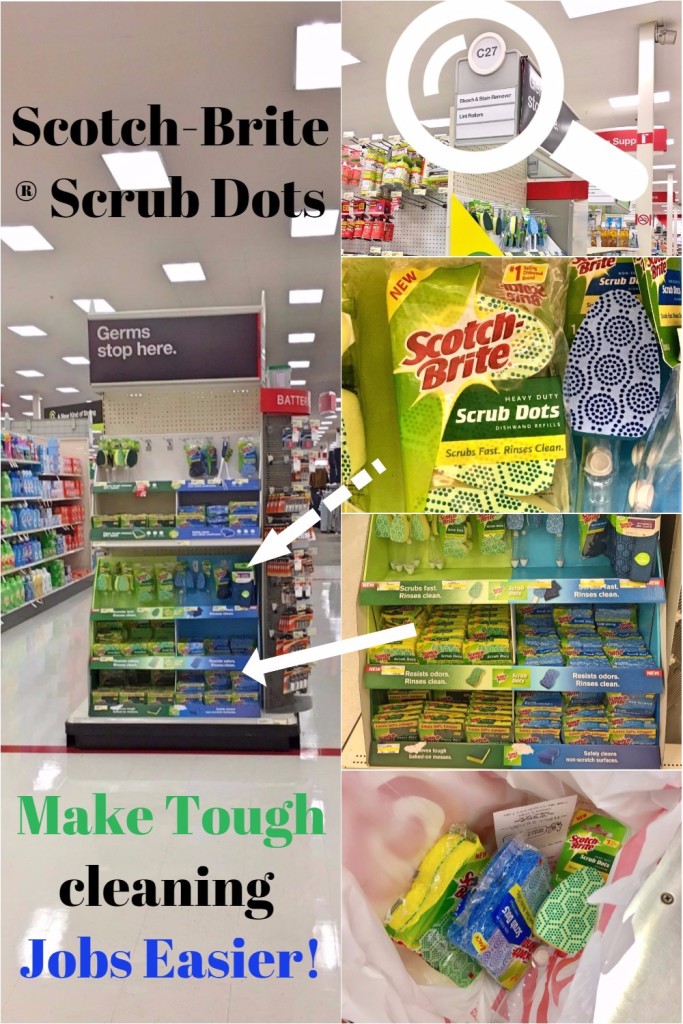 Here's a great offer $1.00 off any two Scrub Dots items! Click the picture below!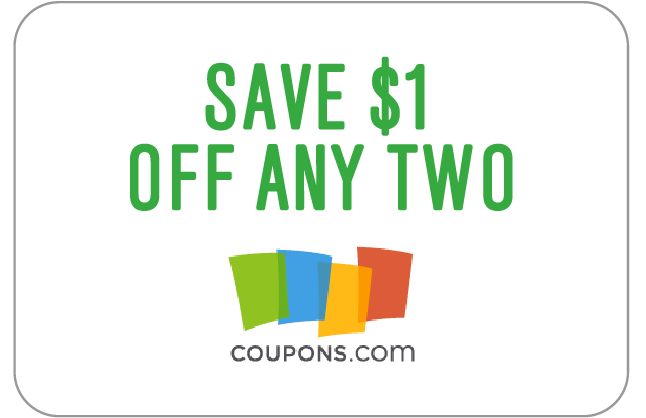 Sticky Buns really are easy to make. There is a complete recipe below. Here are some pictures of the step-by-step process!
This is the part I like best to roll out the dough, spread it with butter and sprinkle it with cinnamon sugar.


Roll up and slice.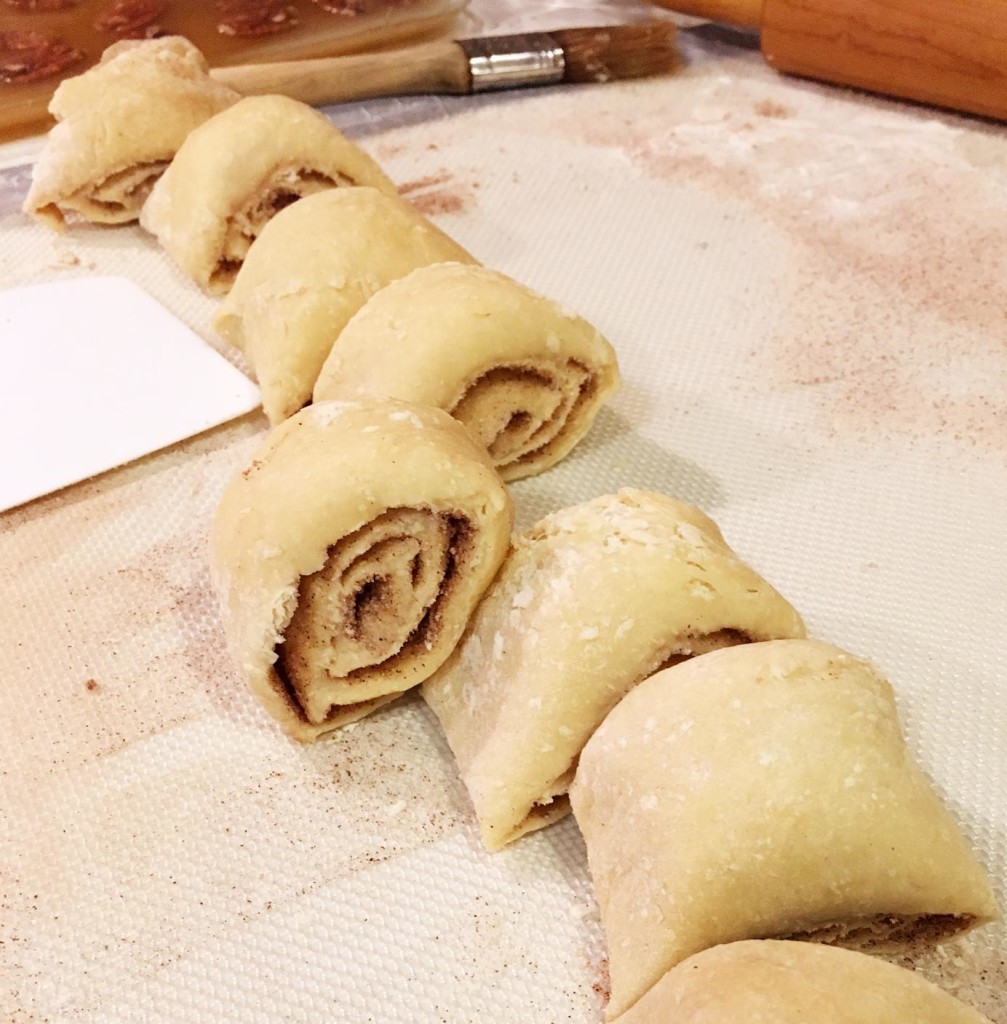 Nuts add just enough crunch. The top dotted with whole, sweet pecans or chopped walnuts. Your pick. Either sounds fantastic!
Picture it. The nuts sink into the sweet, sugary goo and disappear. Puffy dough buns filled with cinnamon and sugar get carefully placed on top.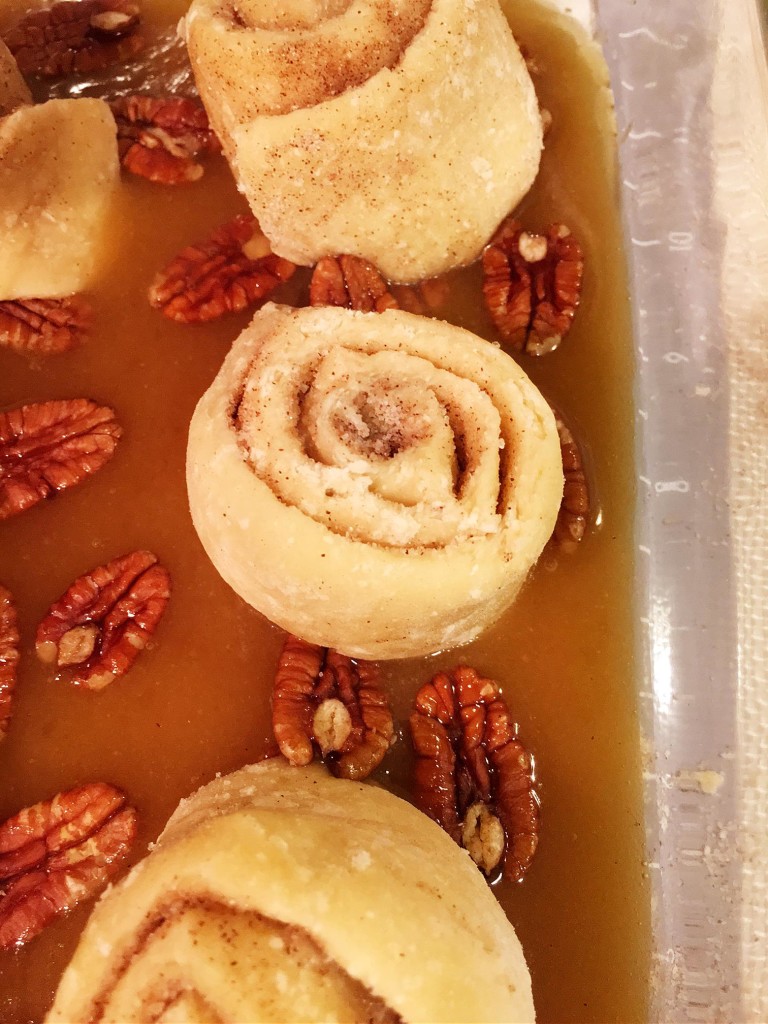 Let rise.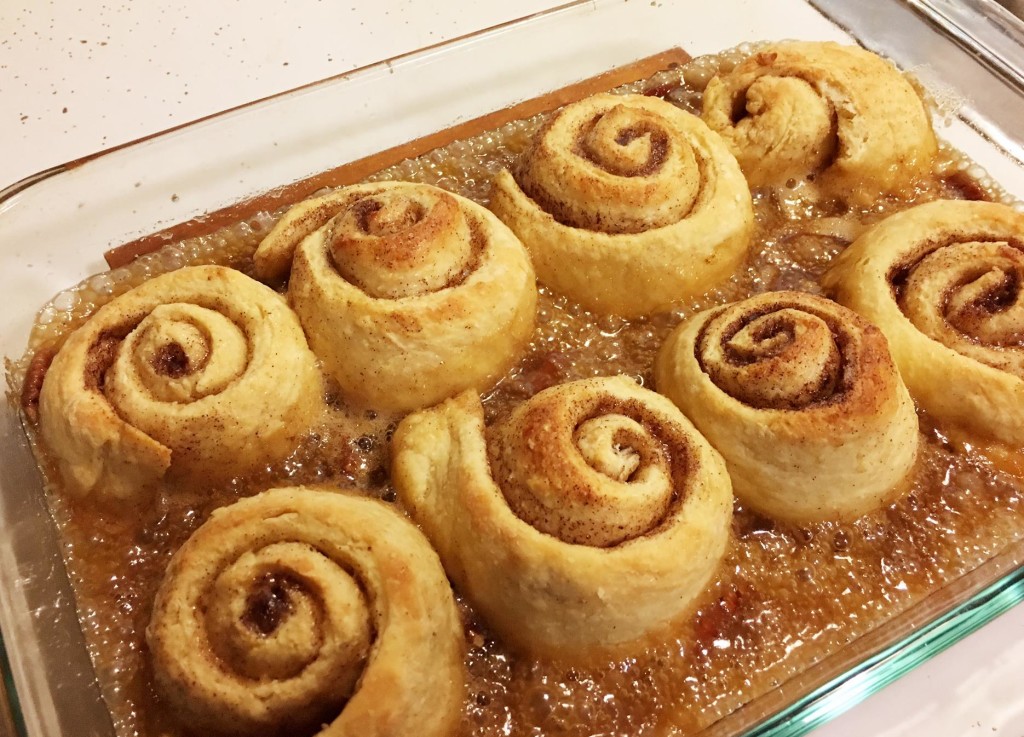 The oven does the rest.
Bake until golden brown and hollow to a tap.
Turn the pan out onto a dish and let gravity do the work! All that delicious gooey, caramel sticky topping drizzles over the buns.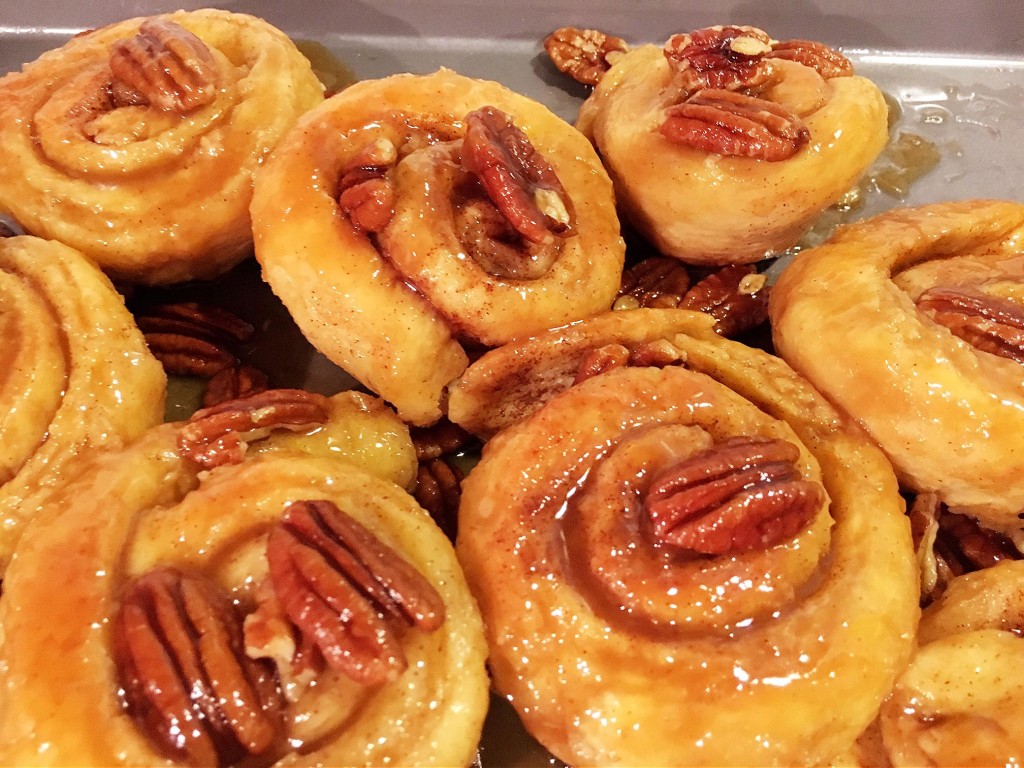 So good! You know you need one while it's still warm with a cup of coffee.
Wait!
We're not finished yet. This post is about making sticky buns more alluring. How is that possible?
Follow along I'll show you. The secret ingredient is…
CUSTARD!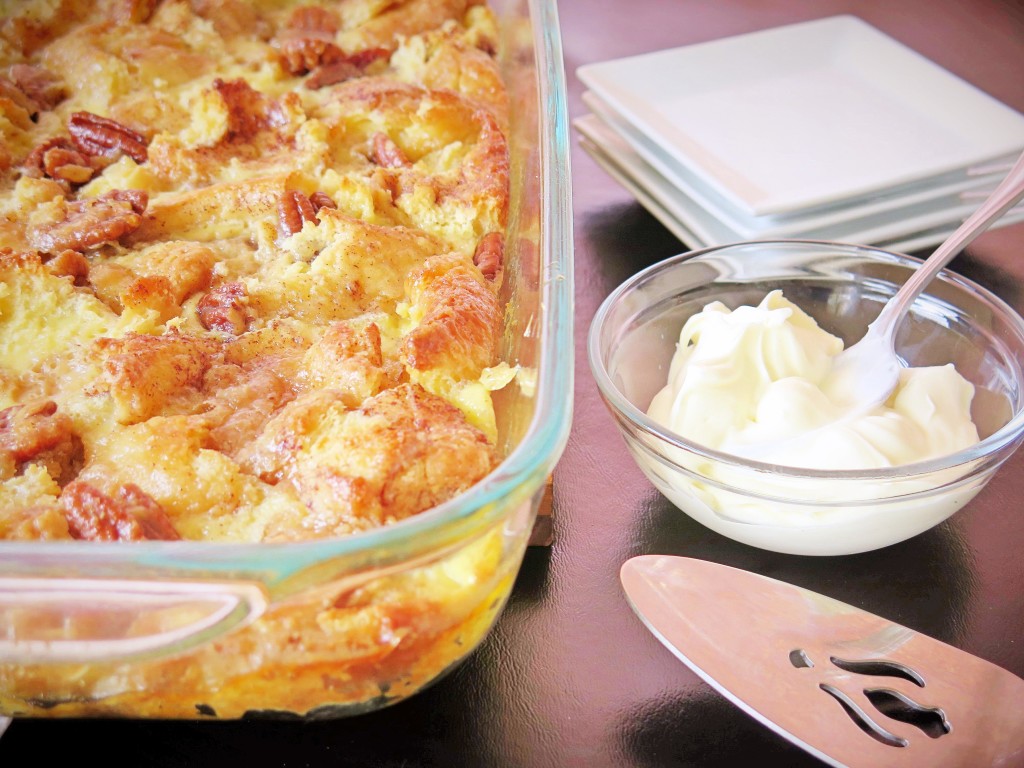 Gobs of soft, creamy custard filling nooks and overflowing pockets between chunks of sticky buns.
Break the sticky buns into large pieces and arrange in a 9×13 baking dish.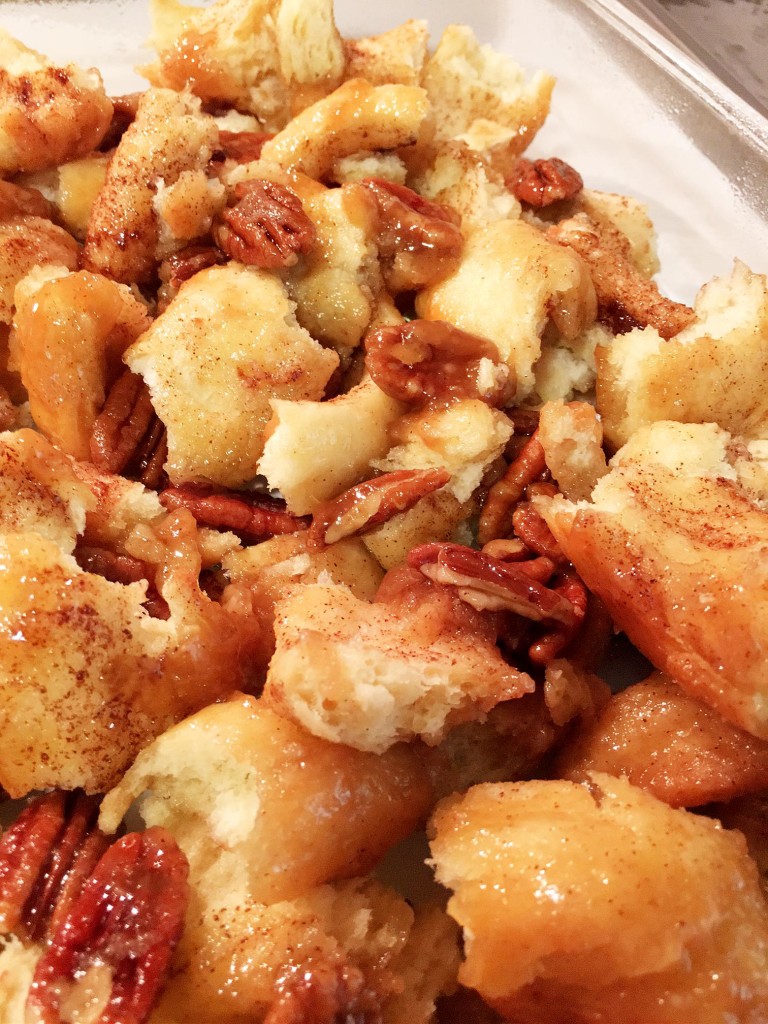 Make the custard and pour between those tasty sweet roll pieces.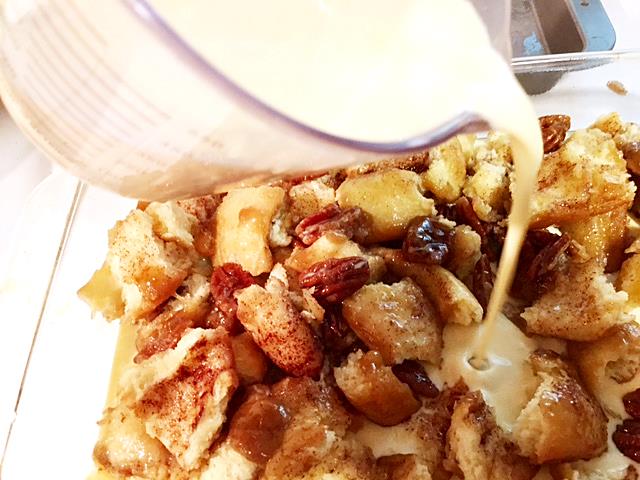 Bake at 350 for about 20 minutes until the custard is set. Test by inserting a knife into the custard. When it comes out clean it's ready!
You can serve Sticky Bun Bread Pudding warm by itself or top it with whipped cream or crème fraîche.


Drips and spills on my cook top need extra attention. Scotch-Brite® Non-Scratch Scrub Dots Sponge lets me power off gunk without worrying about marring the surface.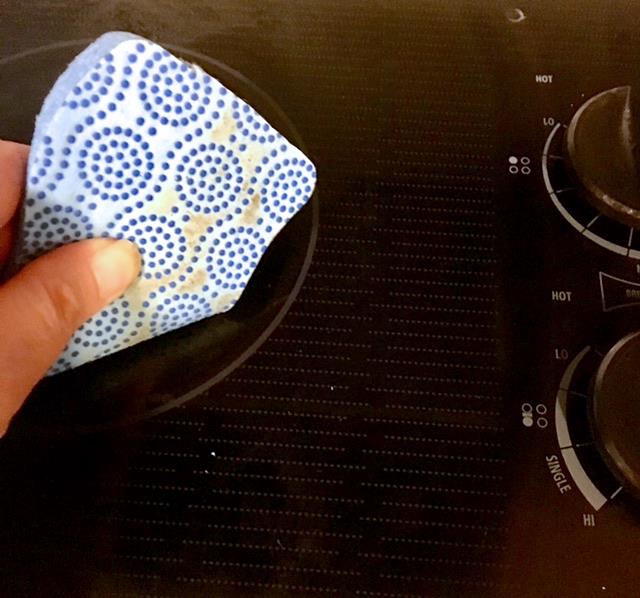 Scotch-Brite® Scrub Dots have these little spaces between the dots. Scotch-Brite® Heavy Duty Scrub Dots Sponges,
Scotch-Brite® Non-Scratch Scrub Dots Sponges and Scotch-Brite® Heavy Duty Scrub Dots Dishwands rinse clean.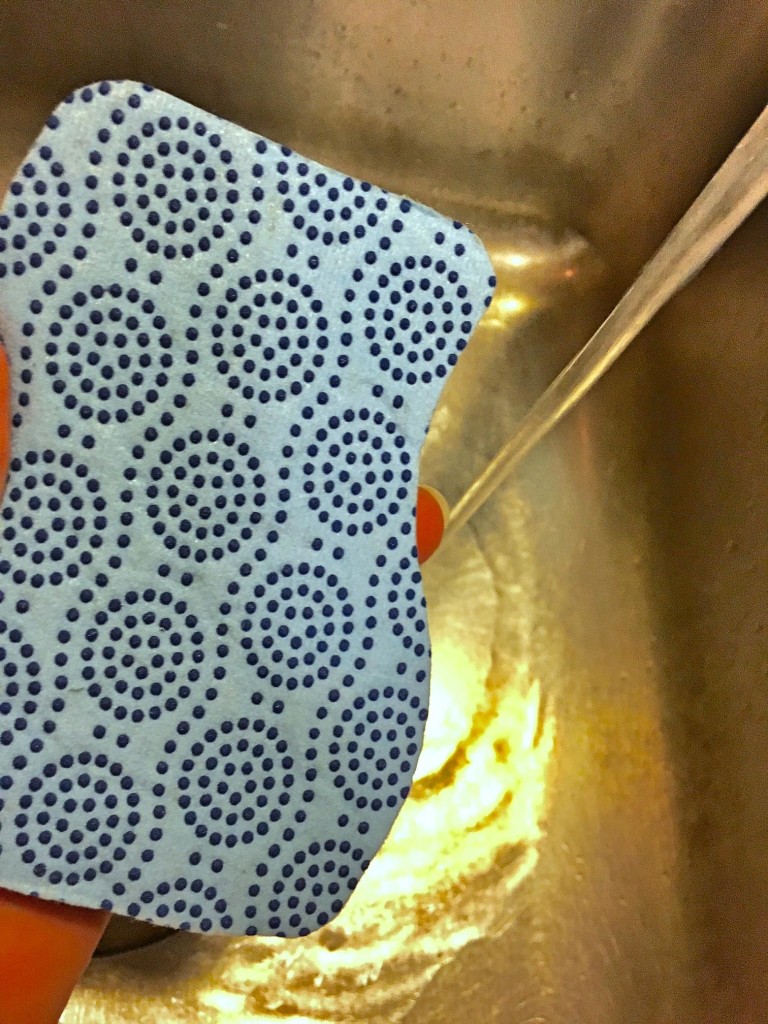 Say goodbye to stuck on food.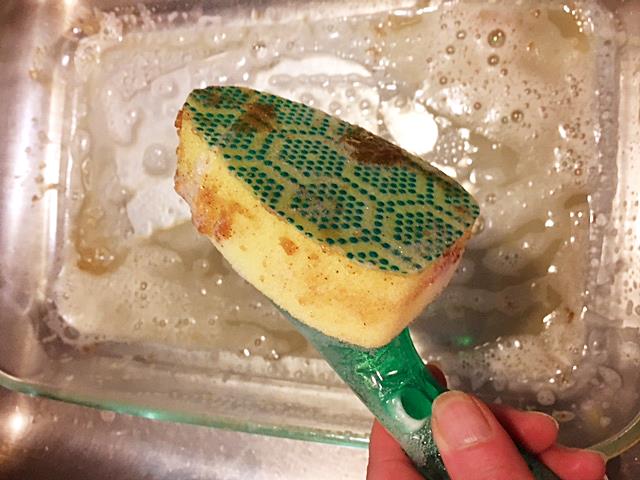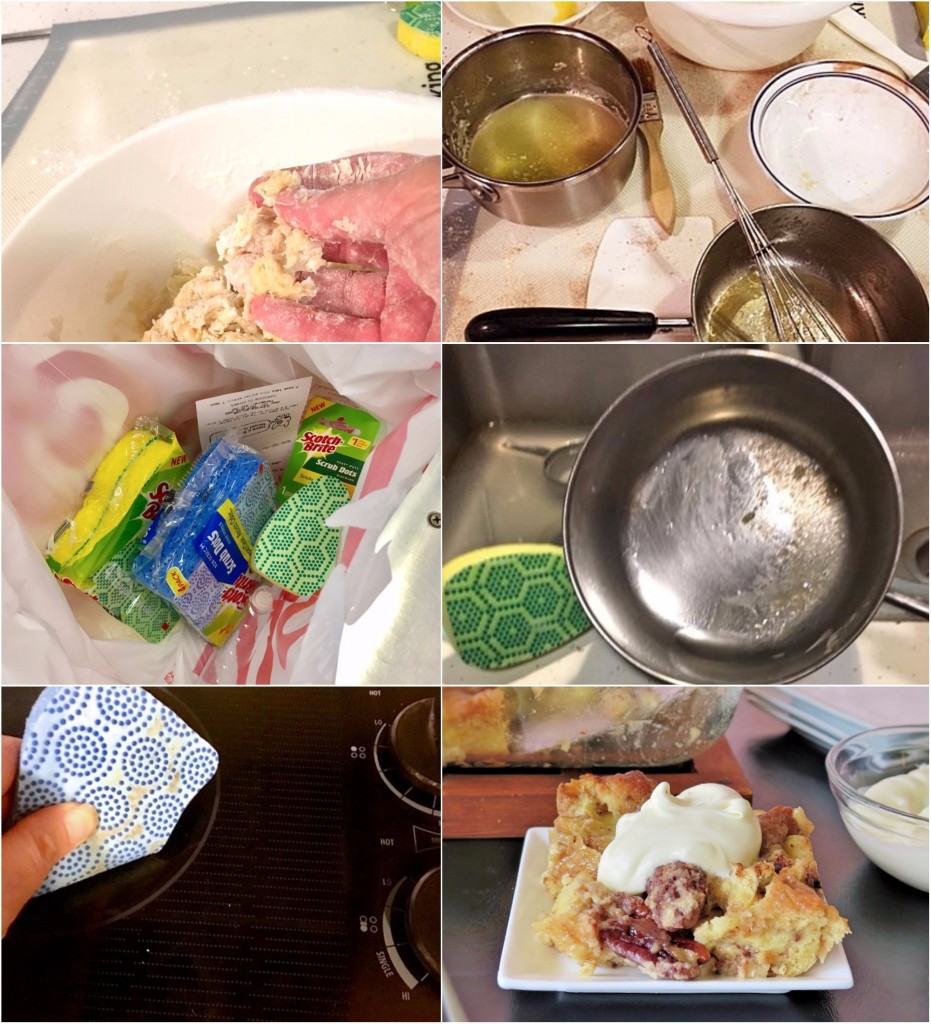 Follow Scotch-Brite™ Brand on social media for the latest news, specials and offers!
Facebook
Pinterest
Instagram
Twitter
Food For Thought..Which desserts, breakfasts or main dishes could Scotch-Brite® Scrub Dots help you clean up? Is it that baked on egg from a frittata? Maybe that empty mac and cheese dish puts up a fight? Does your skillet need a scrubbing after making those tasty glazed pork chops? I'd love to hear you thoughts in a comment below!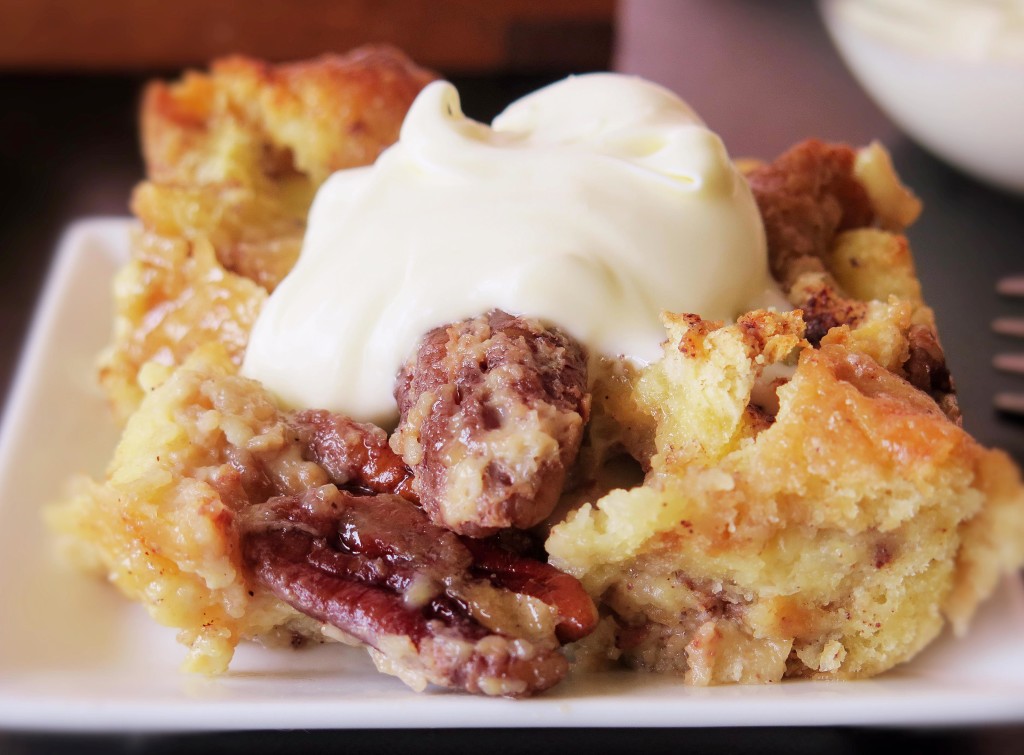 Ingredients
1 tablespoon softened butter

dough

1 package dry yeast
2 tablespoons sugar
1 teaspoon salt
1/2 cup milk heated to 120 degrees
1 egg
2 tablespoons butter, melted and cooled
2 1/4 cups flour, divided

2 tablespoons melted butter to brush dough

filling

1/4 cup sugar
2 teaspoons cinnamon
1/4 cup melted butter

topping

1/2 cup butter
1/2 cup brown sugar
1/2 cup whole pecans

custard

3 eggs plus 2 yolks
1 cup cream
1 cup milk
1/2 cup light brown sugar
Instructions
topping

Whisk together sugar, cinnamon and melted butter. Pour into 9x13 baking dish. Distribute pecans evenly over top. Set aside.

dough

Preheat oven to 375 degrees. Whisk together yeast, sugar, salt and 1 1/4 cups flour.
In a separate bowl, whisk together warmed milk and cooled melted butter. Temper in egg by adding a tiny bit of milk/butter mix into egg. Gradually whisk egg mix into milk/butter. Add to yeast/flour mix.
Knead in the rest of the flour.
Roll into a ball, cover and rest for about 10 minutes.
Roll rested dough into a rectangle about 12 inches by 9 inches. Brush with melted butter. Sprinkle with cinnamon sugar.
Roll tightly and cut into eight pieces. Place pieces on top on sugar pecan mix. Cover with plastic wrap. Place in a warm place until dough doubles in size.
Bake at 375 for about 20 to 30 minutes until rolls are browned and sound hollow when tapped.
Turn baked buns out onto a sheet pan or jelly roll pan.

bread pudding

Brush 9x13 baking dish with softened butter.
Make custard. In a large bowl, whisk together eggs, yolks, cream, milk and brown sugar.
Tear or cut sticky bun into bite-sized pieces. Arrange loosely in dish.
Pour custard around and between sticky bun pieces.
Bake at 375 degrees for 15 to 20 minutes until custard is set.
http://www.cindysrecipesandwritings.com/sticky-bun-bread-pudding-scrubdots-collectivebias-ad/