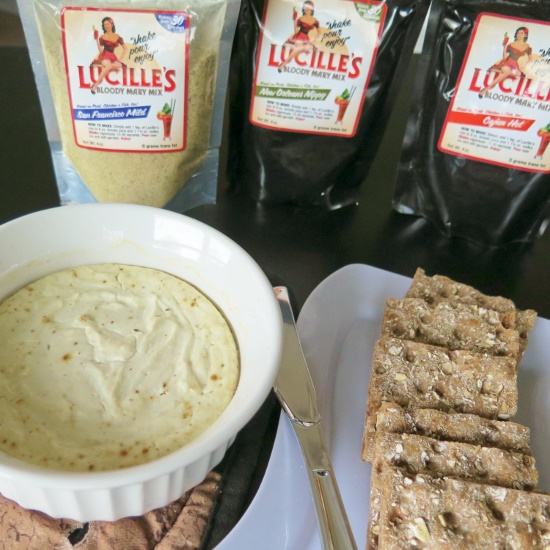 I received samples of Lucille's Bloody Mary Mix to review. Opinions and recipes are my own. I received no further compensation.
When a representative from Lucille's Bloody Mary Mix contacted me, I admit I was intrigued. I honestly never heard of a dry spice mix that was specially formulated for Bloody Mary cocktails.
I've seen liquid mixes and have sampled a few Bloody Marys over the years.
But that wasn't what interested me. People were using these spice mixes in food recipes!
On Lucille's website you'll find these spice combos used as meat rubs, in dressings, sauces and even bbq.
I had a different approach. I thought Lucille's mixes would be perfect to spice up a hot cheese dip. My choice was Baked Ricotta Dip.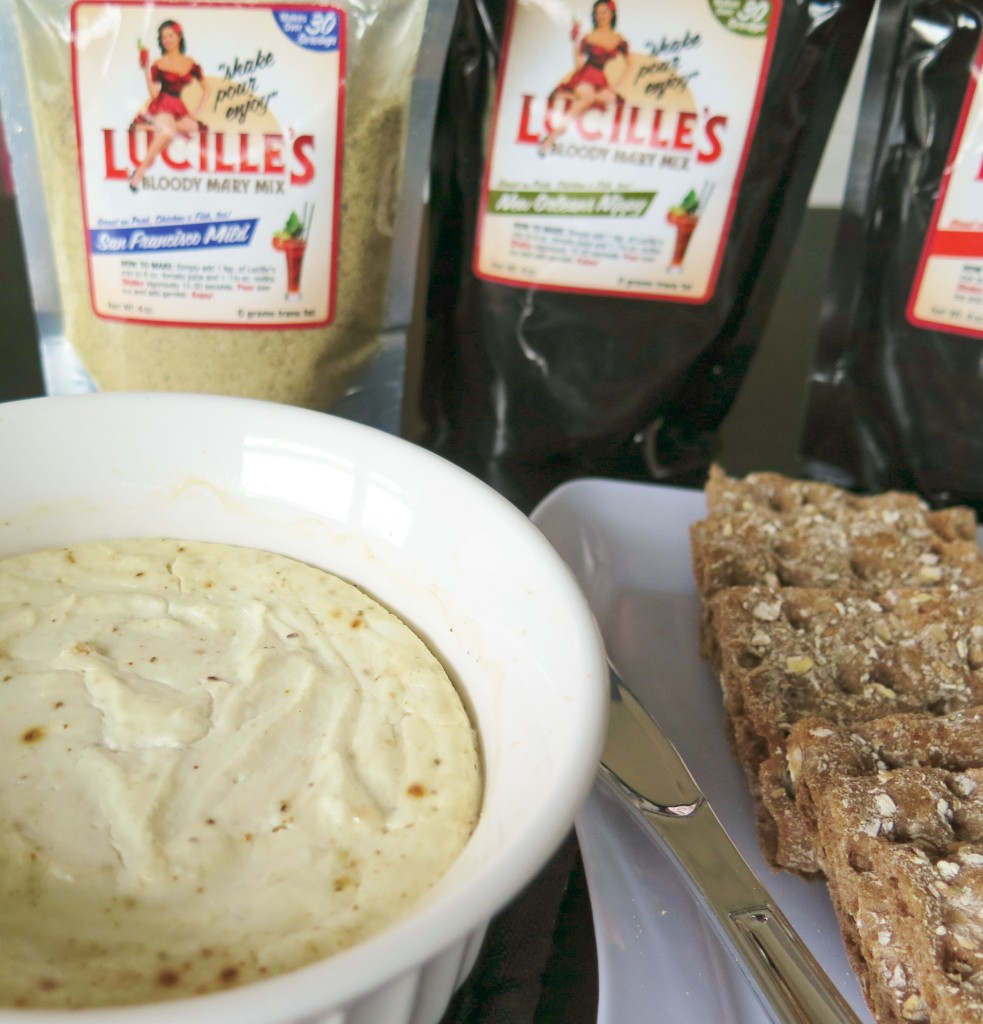 Choose any of the 3 varieties available at the website depending on how spicy your tastes may be.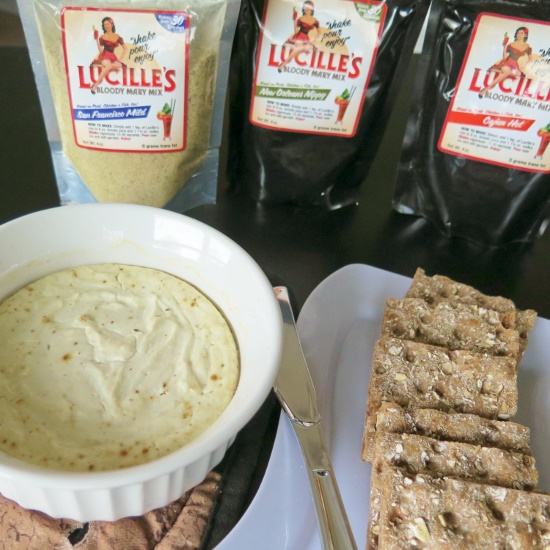 I chose San Francisco Mild but I'm sure the New Orleans Nippy or Cajun Hot would work as well.

Baked Ricotta Dip-Lucille's Bloody Mary Mix Review
Ingredients
12 ounces ricotta cheese
2 teaspoons Lucille's Bloody Mary Mix
Dash of hot sauce (optional)
Instructions
Mix cheese and seasoning together. Place in an ovenproof dish. Bake at 350 for 15 to 20 minutes until cheese sets and top turns slightly brown.
Serve warm with crackers, pita or fresh vegetables.
Connect with Lucille's Bloody Mary Mix:
website
facebook
Twitter
Have you ever tried Lucille's Bloody Mary Mix? Let me know your thoughts in the comments!