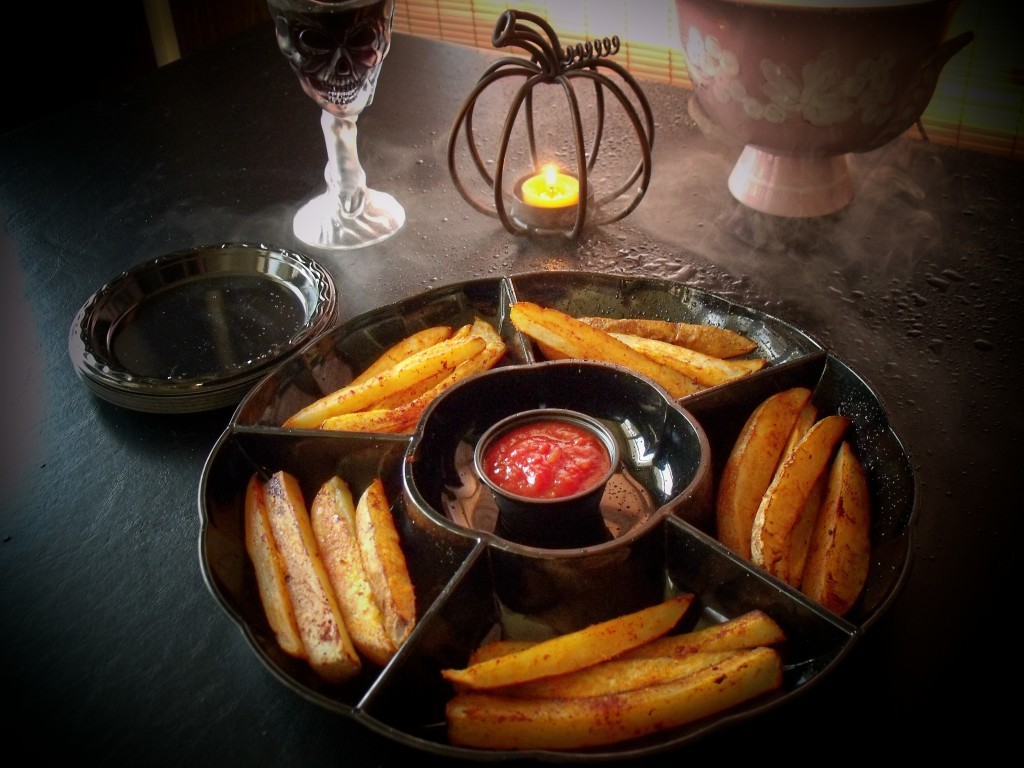 Welcome! It is time for another Recipe ReDux challenge!


The Recipe ReDux is the first and only recipe challenge founded by registered dietitians,The Recipe ReDux is focused on taking delicious dishes, keeping them delicious, but making them better for you. Dietitians Regan Jones (ofReganMillerJones, Inc.), Serena Ball and Deanna Segrave-Daly (both of Teaspoon Communications) founded the group on the belief that healthier eating should always taste delicious. As the Latin term "redux" means to revisit or reinvent, we are reinventing the idea of healthy eating with a taste-first approach. We aim to inspire the food lover in every healthy eater and inspire the healthy eater in every food lover.
October Challenge:
Spooky Spices: You know they are lurking there: Way in the back of your spice drawer. There lie the herbs, spices, or rubs that are getting dusty because you're afraid to use them… you simply don't know what to do with them! Well, pull them out and show us a recipe you created to deliciously conquer that fearful spice. (Or maybe the recipe was a flop – and the spice still give you nightmares?!)
Experimenting with smoked varieties of my favorite seasonings and salts is fun but a little scary. Too much smoke can ruin your meal.
I chose to make oven fries with smoked paprika and garlic salt. The paprika adds a deep, red hue and light smoky taste. I covered all my bases. Red smoky heat meets the protection of garlic.
There won't be any vampires around here tonight!
A light coating of oil is all that you need. I use cooking spray for less oil and more even coating.
A serving of potatoes with the skins on delivers potassium, iron, Vitamin C, B-6 and fiber. Paprika adds extra vitamin A, E, B-6 and capsaicin.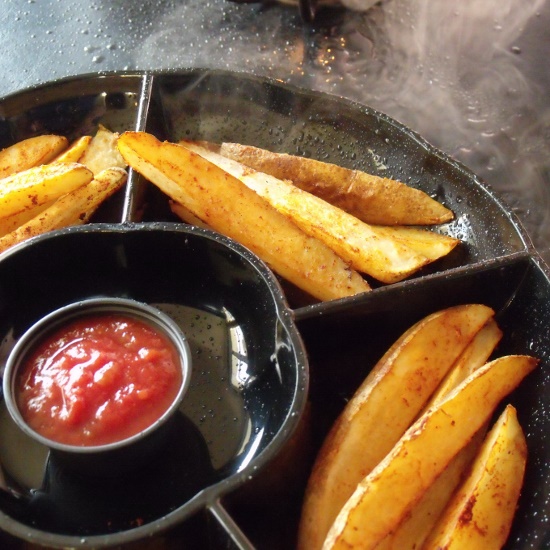 Smoky Paprika Garlic Fries
Ingredients
2 large Idaho baking potatoes
2 Tablespoons smoked paprika
2 Tablespoons garlic salt
cooking spray
Instructions
Wash then cut potatoes into 1/2-inch strips. Place potato pieces in a single layer on a cookie sheet. Spray liberally with cooking spray.
Dust fries with paprika. Smooth over entire fry.
Sprinkle with garlic salt.
Bake at 350, for about 15 to 20 minutes until a crust forms and potatoes brown. Flip fries about halfway through.
Serve alone or with chili sauce.
http://www.cindysrecipesandwritings.com/smoky-paprika-garlic-fries-reciperedux/
Here are more great Spooky Spices recipe ideas from Recipe Redux.