Disclaimer: I received a sample kit from Smokin O's to try and review. I received no further compensation from PinterTest Kitchen or any other sponsors. All opinions are my own.

Healthier Chicken Cordon Bleu ditches the breading and swaps lean turkey ham and low-sodium Swiss. Kicking calories, fat and sodium down a notch. You'll find the recipe below. 😉
Welcome to Day Three of #RecipeMakeover!
This week, I've joined forced with 40+ of my food blogger friends to present #RecipeMakeover. During this week, we'll all be sharing our favorite better-for-you alternatives to unhealthy dishes. Follow along on any of the blogs below or with the hashtag on social media to find nutritious dishes that are packed with flavor.
Thanks to our hosts, Allison, Jess and Sharon from The PinterTest Kitchen for organizing this giveaway event!
A huge THANK YOU to our sponsors, who have made #RecipeMakeover possible! They've provided a number of awesome products that you can win by entering our #RecipeMakeover giveaway below.
Just follow the instructions below, and you could win the following prize pack:
This prize pack is valued at over $200, and one lucky winner will get it all! This giveaway is open world-wide except where prohibited. A winner will be randomly drawn on April 29, at the conclusion of #RecipeMakeover, and the winner will be contact via email.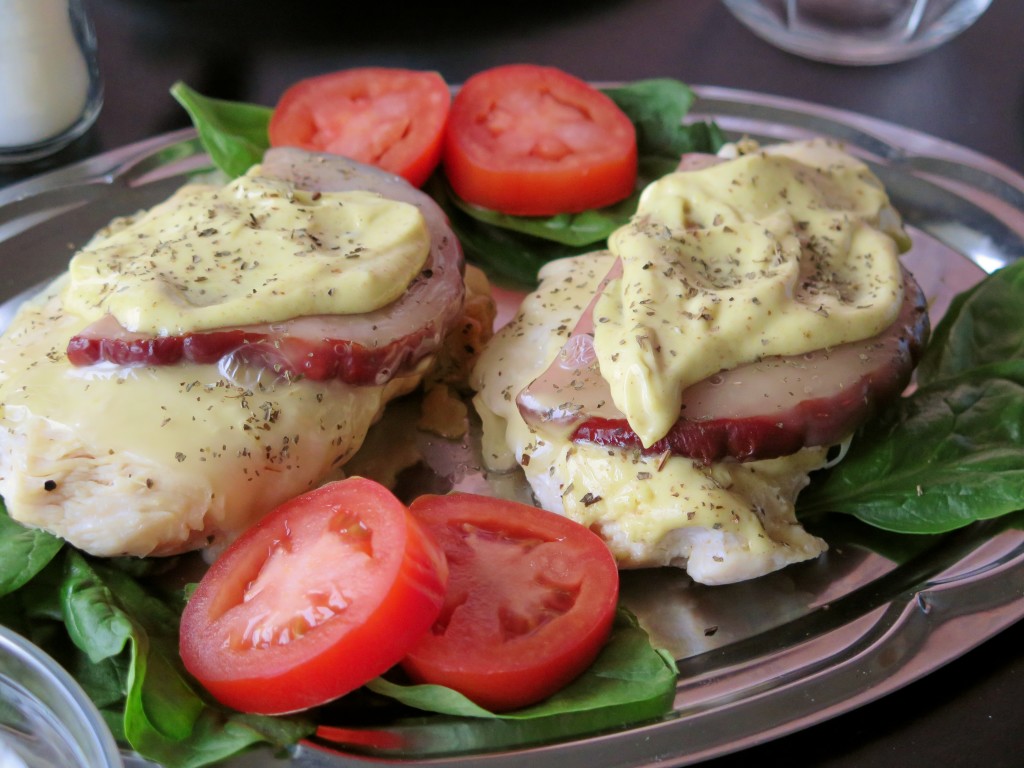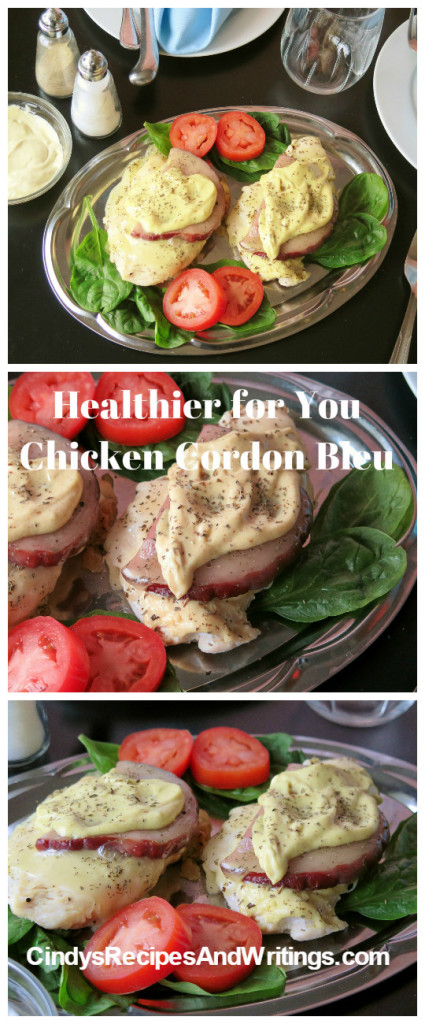 Chicken Cordon Bleu #RecipeMakeover
Ingredients
2 4-ounce chicken breasts pounded 1/2-inch thickeness
2 slices lean turkey ham
2 slices Swiss cheese
2 tablespoon low calorie mayo
1 teaspoon coarse grain mustard
1 tablespoon olive oil
salt and pepper to taste
1 teaspoon dried basil
Instructions
Fry chicken in oil over medium heat turning once to brown and chicken reaches 165 degrees.
Mix together mayo and mustard. Spread thin layer on chicken.
top with turkey ham and Swiss. Heat thoroughly and cheese is melted.
Top with remaining sauce. Sprinkle with dried basil.
http://www.cindysrecipesandwritings.com/chicken-cordon-bleu-recipemakeover-giveaway-ad/
Check out today's Recipe Makeovers from participating bloggers!