Almond Pear Bread bakes ripe red pears into an almond quick bread. Delicious for breakfast, brunch or late night snack.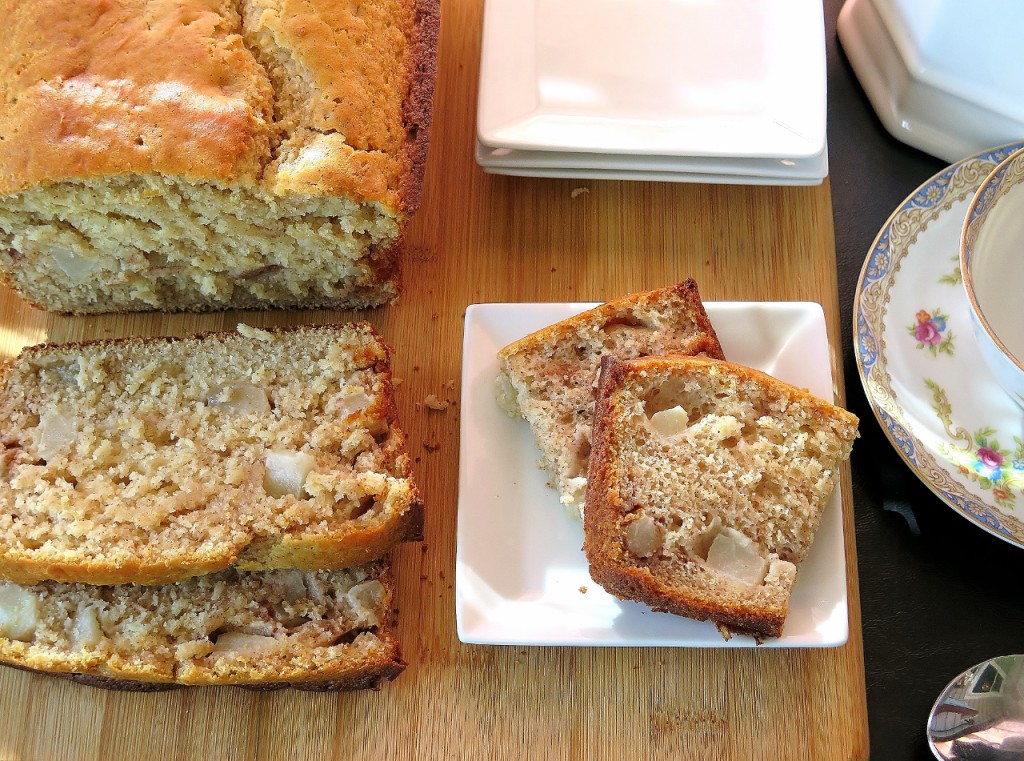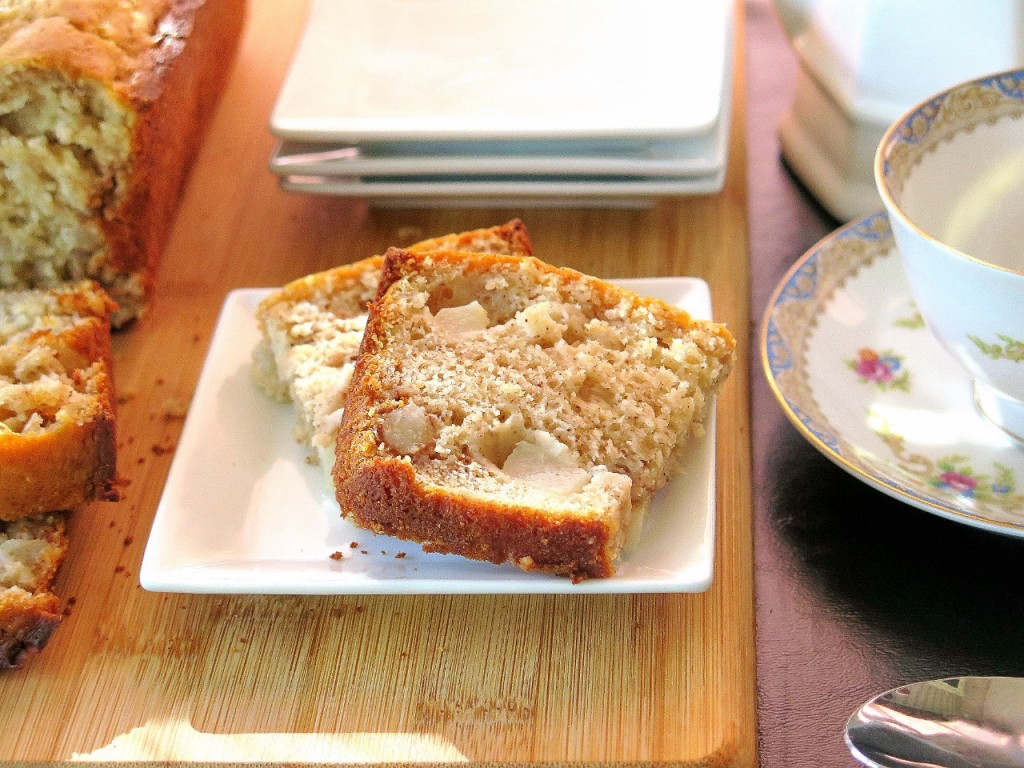 Welcome to another fun addition of Bread Bakers!

I'm so happy to be hosting June #BreadBakers ! This month we're showing off our best breads made with nut meal and nut flours. Nut flour in its purest form is simply finely ground nuts like almonds and hazelnuts.
I replace between 1/4 and 1/3 of the flour with nut meal when baking.
The nuts add moisture, oils, nutrition and texture. Although peanuts aren't actually "nuts" but legumes, powdered peanuts bring the same great additions to the mix!

Almond Pear Bread #BreadBakers
Ingredients
1/4 cup maple sugar
1/2 cup sugar
2 Tablespoons shortening
1 Tablespoon honey
1 egg
1/2 cups buttermilk
1 teaspoon almond extract (I used Nielsen-Massey almond extract)
2 1/4 cups flour
3/4 cup almond flour (I used Bob's Red Mill)
1 teaspoon cinnamon 4 teaspoons baking powder
1 cup peeled and diced pears (about 1 medium-sized pear)
Instructions
Cream together sugars and shortening.
Add honey, egg and almond extract.
Mix together flour, almond flour, cinnamon and baking powder. Alternate adding dry ingredients with buttermilk.
Stir in pears.
Pour into well-greased loaf pan. Bake at 350 for 50 to 60 minutes until inserted toothpick comes out clean.
Cool 30 minutes in pan. Remove loaf and cool completely on rack before slicing.
http://www.cindysrecipesandwritings.com/almond-pear-bread-breadbakers/
Food for Thought… Which fresh fruit and nut combo appeals most to you for bread? Does your recipe include chopped or whole nuts too? I'd love to hear your thoughts in a comment below.
#BreadBakers is a group of bread loving bakers who get together once a month to bake bread with a common ingredient or theme. Follow our Pinterest board right here. Links are also updated each month on this home page.
We take turns hosting each month and choosing the theme/ingredient.
If you are a food blogger and would like to join us, just send Stacy an email with your blog URL to foodlustpeoplelove@gmail.com.
Enjoy all these delicious nutty takes on nut bread from the Bread Bakers group!