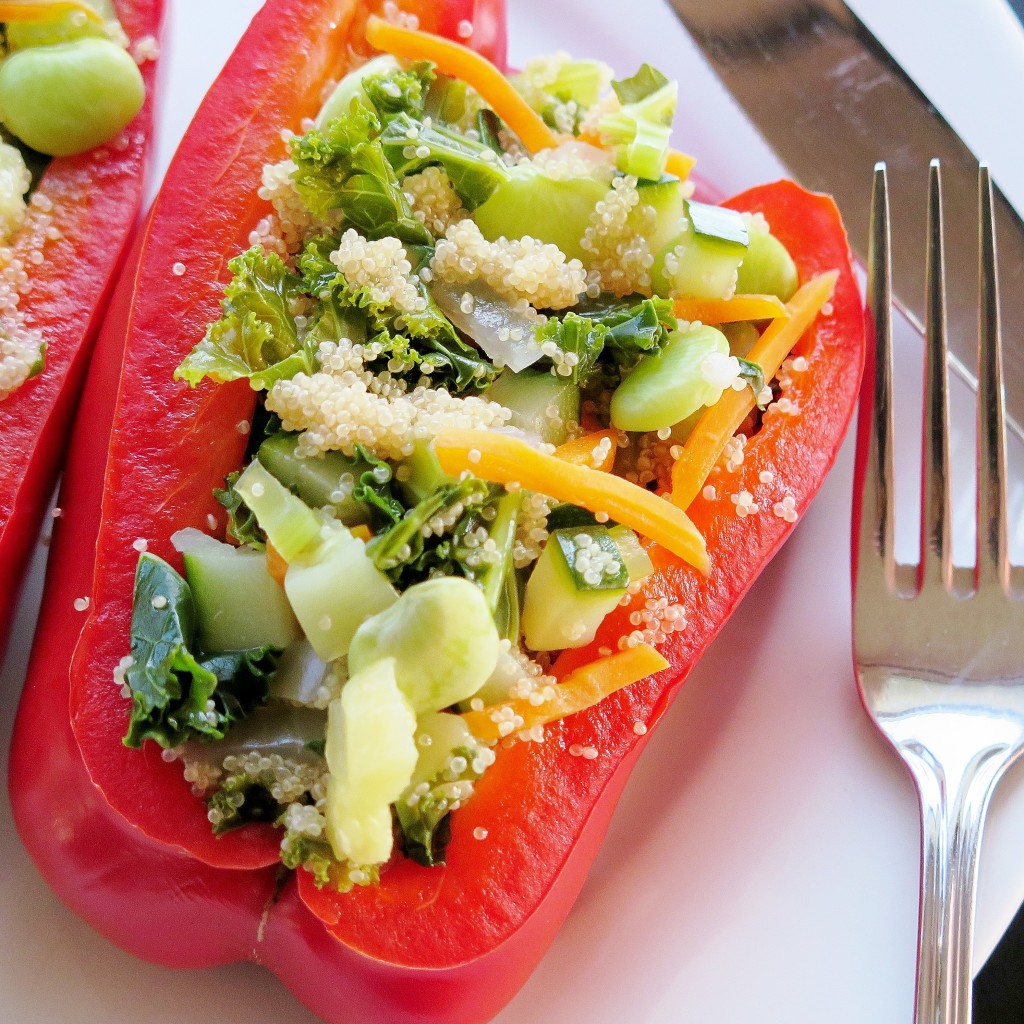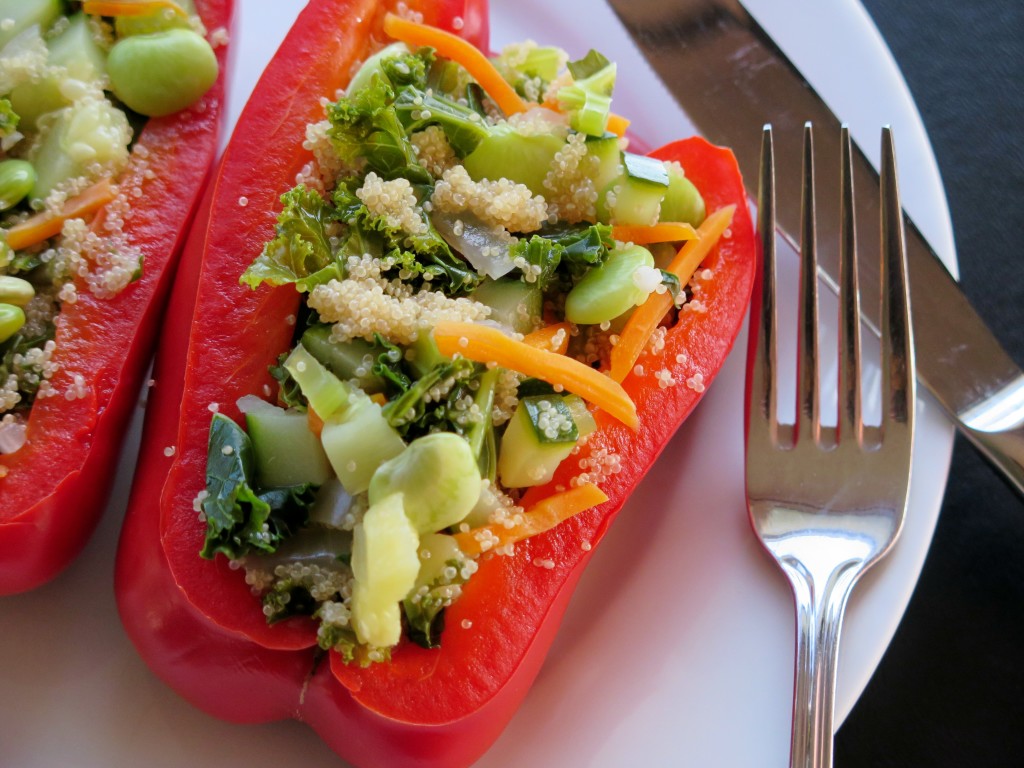 Farm Market finds are first on my mind this summer. I can't wait until local veggies overflow the farmstands! Stuffed Peppers are a favorite all year, here. When the weather warms up I switch the fillings.
Hearty beef, pork and rice recharge us in cold weather. Summer calls something lighter without sacrificing protein. That's where amaranth comes in.
Amaranth is a super grain that is high in protein, calcium, iron, magnesium, phosphorus, and potassium. It's also contains Vitamin C.
This grain is native to South America and is used in regional dishes. Cooked amaranth is dried and used in breads.
I found you need to cook amaranth in a lot of water or rinse it well after its cooked. One cup of amaranth to 6 cups of water works nicely.
This nutty grain makes a great filling for peppers, tomatoes or squash.
Add braised vegetables to complete the meal.
 Amaranth and Veggies Stuffed Peppers are vegan too!
Add Amaranth and Veggies Stuffed Peppers to your summer bounty recipe list!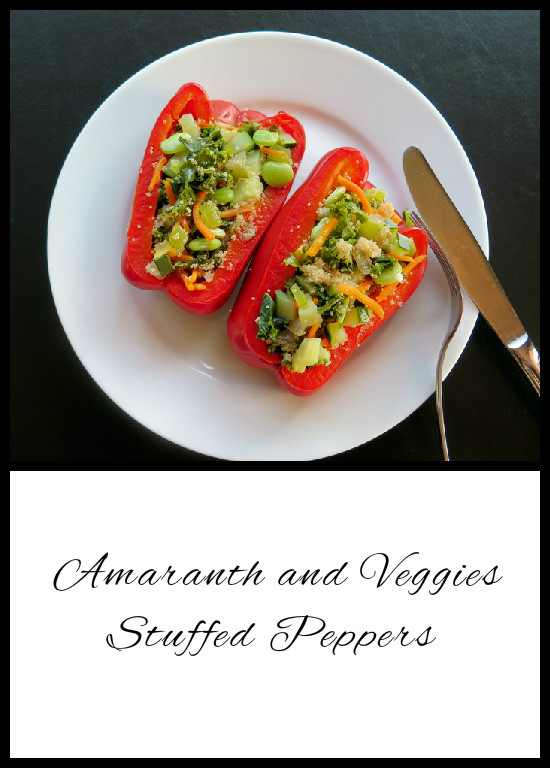 Amaranth and Veggies Stuffed Peppers
Ingredients
2 red bell peppers cut in half
1 cup kale, shredded
1/4 cup diced celery
1/4 cup shredded carrots
1/2 cup zucchini chopped
1/4 baby lima beans
1 cup vegetable broth
salt and pepper to taste
1 cup cooked amaranth
Instructions
Steam or blanch peppers for 5 minutes unil crisp tender.
Place broth, zucchini, kale, carrots, lima beans and celery in a medium skillet. Saute until soft. Season with salt and pepper. Stir in Amaranth.
Stuff peppers. Heat in microwave until thorouighly heated.
http://www.cindysrecipesandwritings.com/amaranth-and-veggies-stuffed-peppers-weekdaysupper/
Enjoy these summer veggie celebration recipes for Weekday Supper!
Monday – Garlicky Pasta with Sautéed Shrimp and Chard by Whole Food | Real Families
Tuesday – Amaranth and Veggie Stuffed Peppers by Cindy's Recipes and Writings
Wednesday – New York Strip Steak with Roasted Asparagus and Mushroom Sauce by Crazy Foodie Stunts
Thursday – Grilled Vegetable Sandwiches by Magnolia Days
Friday – Couscous Royale by The Petit Gourmet