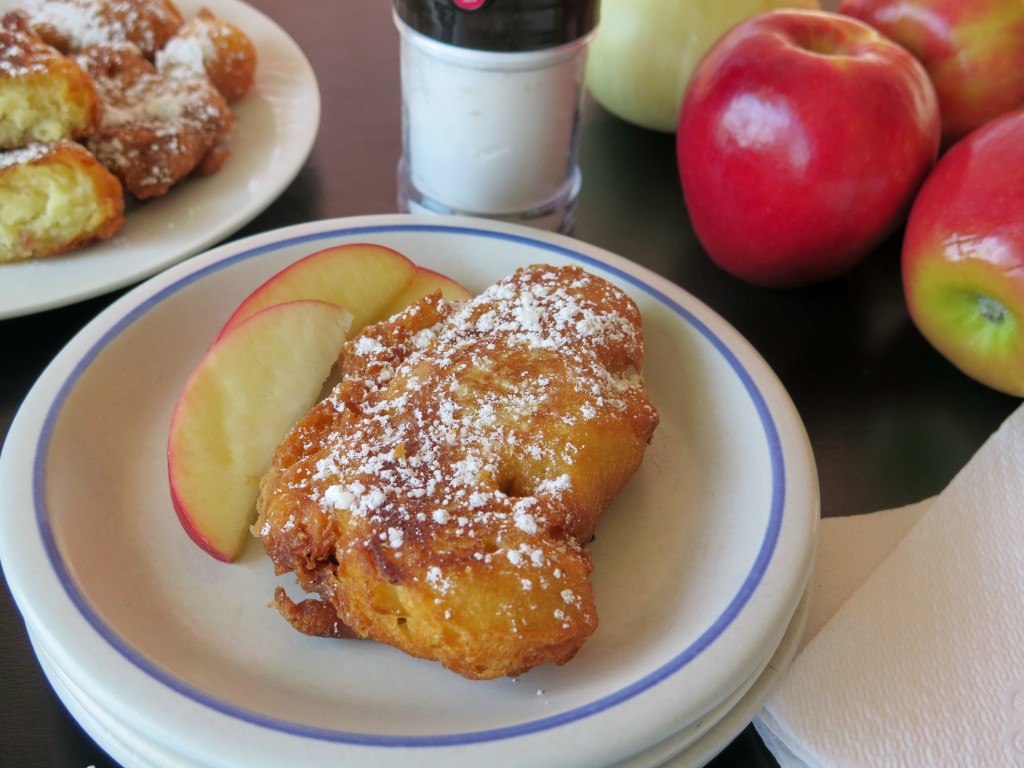 Apple Onion Fritters made with naturally sweet Breeze apples and Vidalia Onions. Perfect for brunch, breakfast or a light snack.
Welcome to the fourth annual #BrunchWeek hosted by Terri from Love and Confections and Christie from A Kitchen Hoor's Adventures.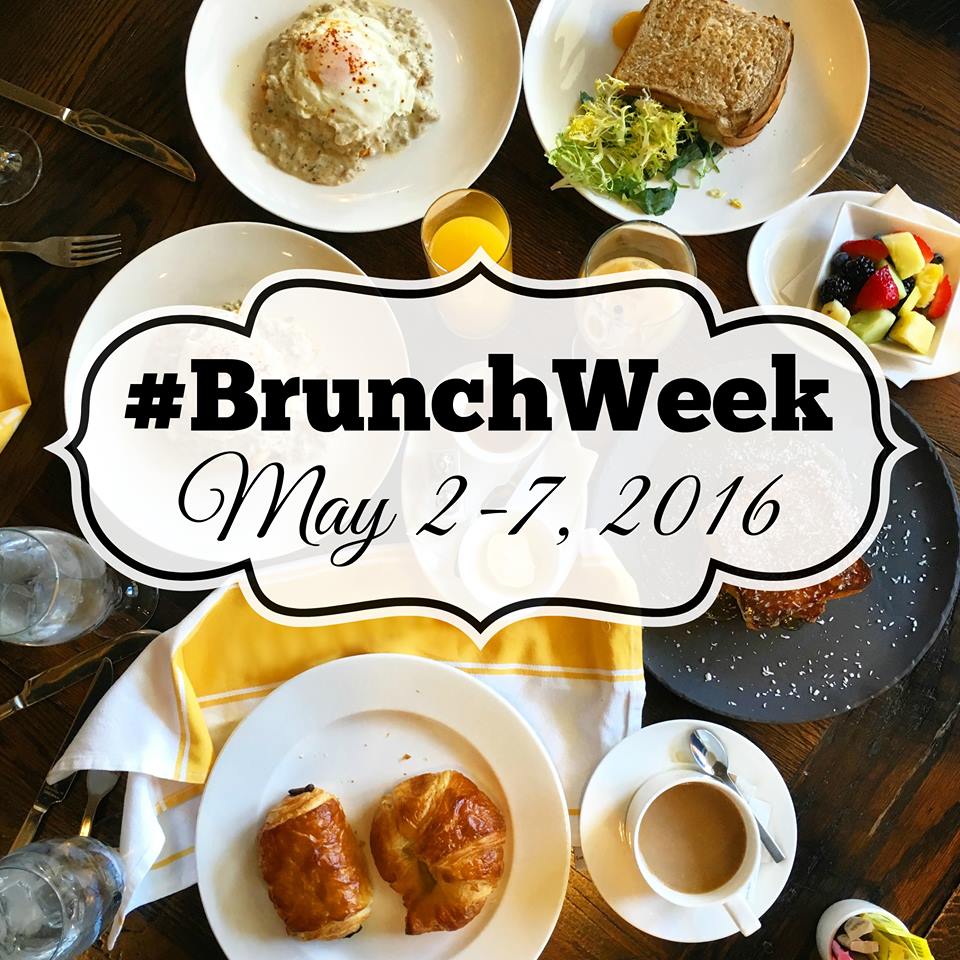 We are so excited to have you join us this year as we celebrate Brunch and prepare for Mother's Day. 37 Bloggers from around the country will showcase their best brunch dishes, from cocktails to cakes, breakfast breads, tarts, and quiche – there is something for everyone! Our amazing Sponsors have donated some great prizes for the #BrunchWeek giveaway. Thank you so much, Sponsors, for your generosity. We have an incredible giveaway below and we'd love if you would take a moment to read about it and what you can win!
Check out the incredible prizes HERE!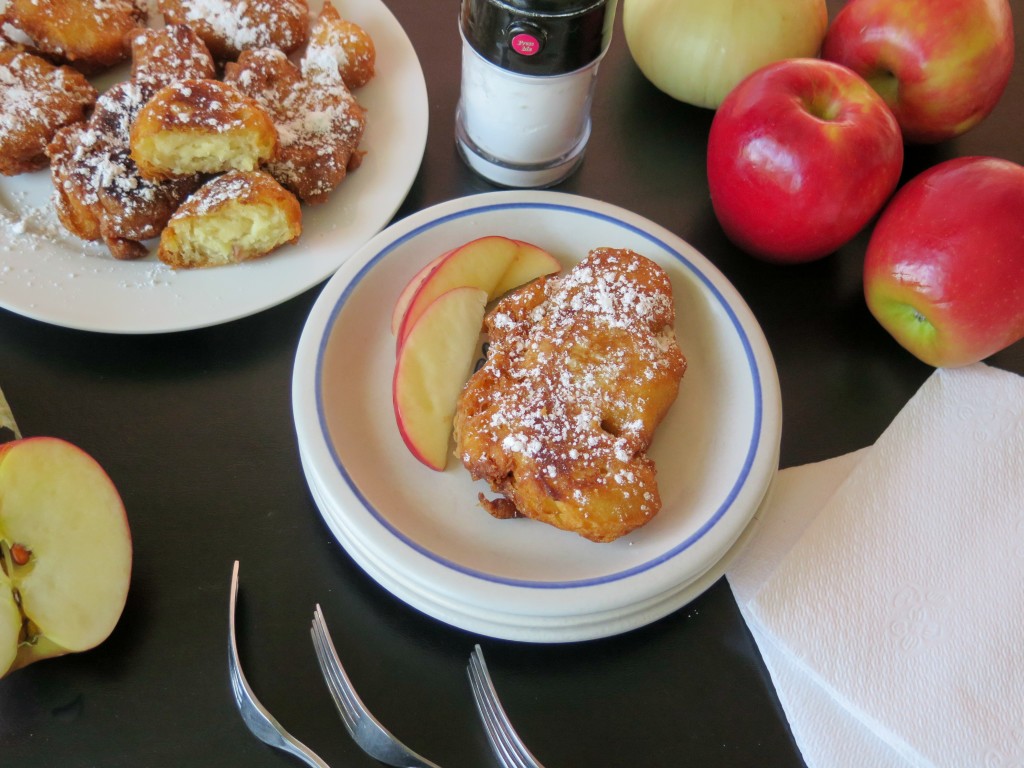 I love a good fritter. Lightly fried batter with bits of fruit.
I found something that can make a fritter even better! Sweet Vidalia onions.
Apples and onions compliment each other in any dish. Even a sweet one like a fritter.
Apple Onion Fritters made with Breeze apples and Vidalia onions.
Ingredients
fritter

1/3 cup butter
1/2 cup Dixie Crystals sugar
1/2 teaspoon vanilla
2 eggs, beaten
2 cups flour
1 Tablespoon baking powder
1/2 teaspoon salt
3/4 to 1 cup milk
3/4 cup chopped Breeze apples
3/4 cup chopped Vidalia onions

glaze

1 cup Dixie Crystals powdered sugar
1 to 2 Tablespoons water or milk
Instructions
Cream together butter, sugar and vanilla.
Add eggs and beat until fluffy.
Combine flour, baking powder and salt.
Alternate adding a bit of flour mixture with adding milk.
Stir in apples and onions.
Fry at 365 degrees, about 4 minutes on each side until golden brown.
Remove and to drain off excess grease place fritters on paper towels.
Mix together powdered sugar and water as needed to get drizzle consistency. Drizzle over fritters.
http://www.cindysrecipesandwritings.com/apple-onion-fritters-brunchweek-giveaway-ad/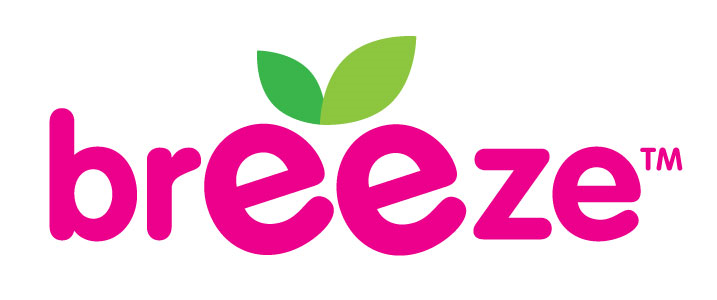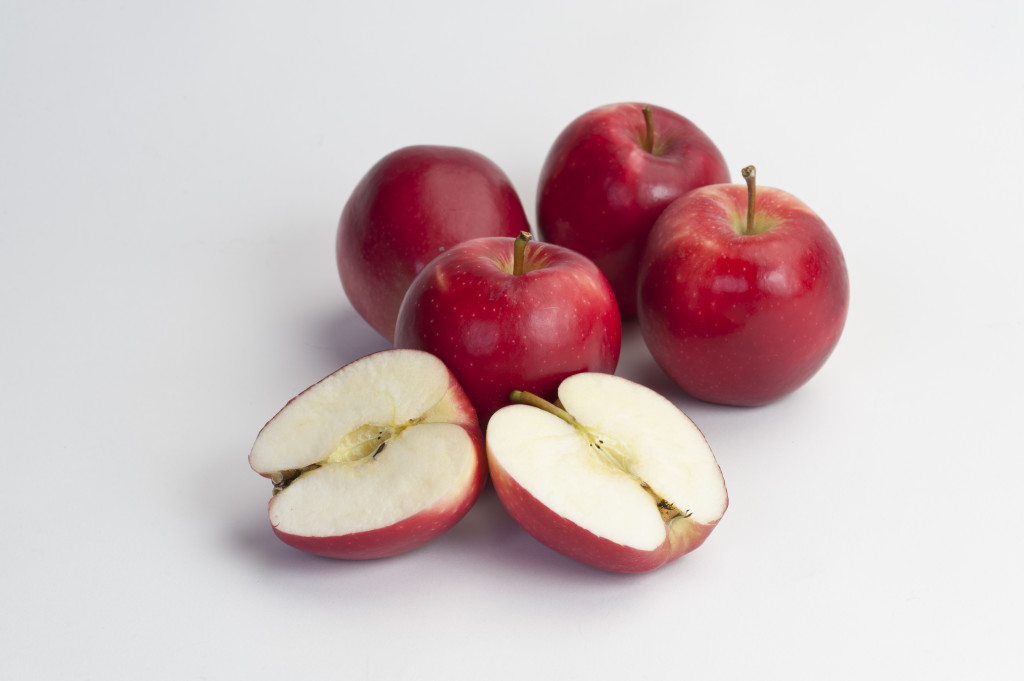 Quick Facts about the Breeze:
Harvested at optimum maturity from the rich soils and warm climate of New Zealand, Breeze™ encapsulates the perfect combination of apple traits.
Breeze™ apples have a solid pink-red blush over a yellow background.
Breeze™ is aromatic and sweet with a very crisp, dense white flesh.
Breeze™ is harvested in New Zealand for a two week period beginning in the middle of February.
They are shipped to the United States end of February/beginning of March, for an early April arrival.
The Breeze™ is the earliest offshore variety available in the Spring.
Sage Fruit has formed a partnership with Fresh Fruit Company of New Zealand and will be the exclusive supplier of Breeze™ apples in the United States.
In Spring 2015, 100 acres of Breeze™ apples will be planted in the state of Washington.
li>During Spring 2016, an additional 50 acres will be planted.
The first commercial volume of Washington grown Breeze™ apples will be available August 2017, with small quantities available in August 2016.
The New Zealand crop is continually increasing in production, and with the addition of a domestic crop, Sage Fruit will soon be able to supply customers with Breeze™ apples year-round.
Quick Facts about Vidalia Onions:
Be sure to check the small PLU sticker on them and look for #4159 – this means that it is an official Vidalia onion. Vidalia onions are grown during the winter months, and are only available in stores between April and September, making them a true seasonal specialty!
Proper Storage and Handling of Vidalia Onions courtesy of http://vidaliaonion.org/
The water content in Vidalia onions is much higher than in regular onions. This characteristic contributes to Vidalias' sweet taste, but it also shortens their shelf life and makes them more susceptible to bruising.
How to store fresh sweet onions:
• One of our favorite places to store Vidalias is the veggie bin in the refrigerator. Wrap each bulb individually in paper towels, which will help absorb moisture, and place them in the crisper with the vents closed. A few will naturally go bad, but many will keep for months. Buy a big bag at the end of the season and you should have Vidalias through the holidays!
• In the legs of clean, sheer pantyhose – believe it or not this is a great way to store sweet onions. Tie a knot in between each Vidalia and simply cut above the knot when you want to use one! Be sure to hang in a cool, dry, well-ventilated area.
• On elevated racks or screens, not touching, and in a cool, dry place.
• Don't store with potatoes, which make the onions go bad quicker.
For more Storage + Handling Tips visit Vidalia onions Webpage: http://vidaliaonion.org/healthy_eating/storage_and_handling
Follow Vidalia Onions on their Social Media Sites:
Website: http://vidaliaonion.org/
Facebook: https://www.facebook.com/VidaliaOnions
Twitter: https://twitter.com/vidaliaonions1
Pinterest: https://www.pinterest.com/vidaliaonions/
Follow the Hashtag: #Vinspired for amazing and inspiring stories from the Vidalia Onion Growers community!
It's my pleasure to also be partnering with Dixie Crystals, Le Creuset and Kitchen IQ.  
Dixie Crystals always deliver a wonderful finished product when I cook and bake.
The wonderful products like these flat measuring spoons from Kitchen IQ and this egg crate for holding eggs while cooking or baking come in so handy!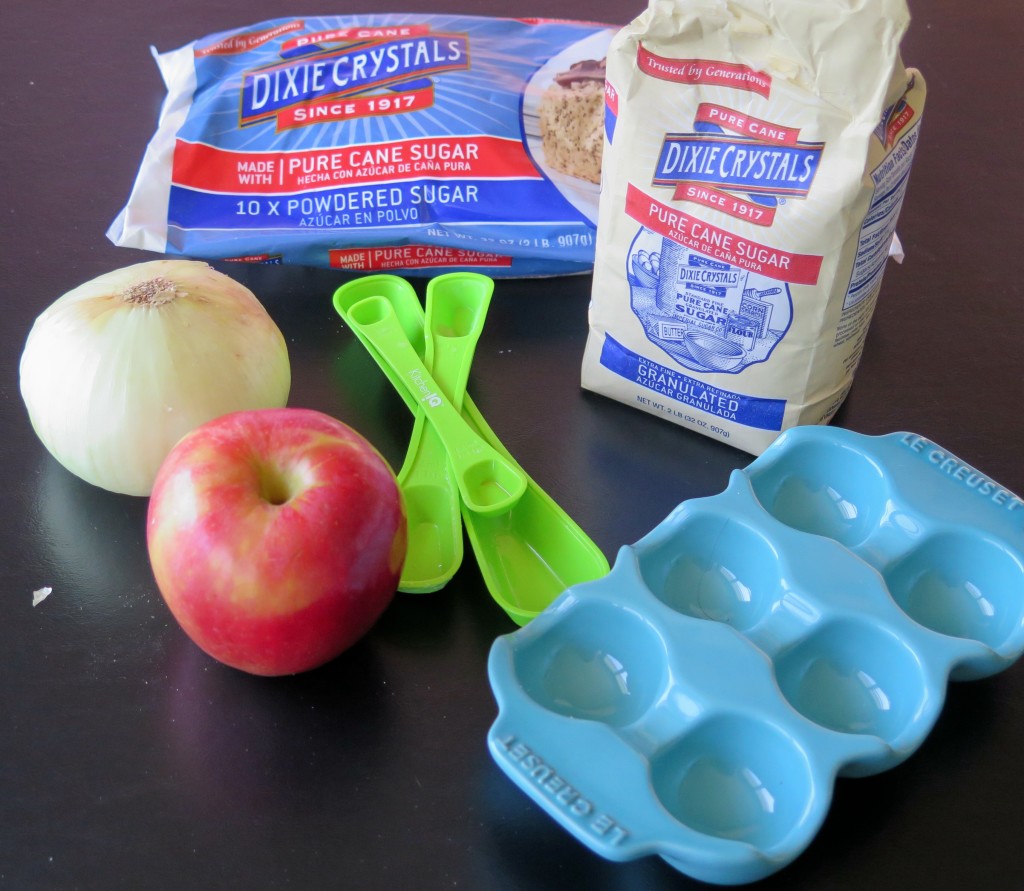 Follow these great companies on social media for the latest new and products.
Dixie Crystals
https://twitter.com/dixiecrystals
https://www.facebook.com/DixieCrystalsSugar?ref=ts&fref=ts
https://www.pinterest.com/dixiecrystals
https://www.instagram.com/dixie_crystals
https://plus.google.com/u/0/+DixiecrystalsSugarProducts
https://www.youtube.com/channel/UCU8H2rYiHlP-1WfC9wY55nQ
KitchenIQ
https://www.facebook.com/KitchenIQ
https://twitter.com/KitchenIQ
https://www.pinterest.com/KitchenIQ
https://www.instagram.com/kitchen_iq
Le Creuset
https://www.facebook.com/lecreuset
https://twitter.com/lecreuset
https://www.pinterest.com/lecreuset
https://www.instagram.com/lecreuset
Sage Fruit
https://www.facebook.com/SageFruit
https://twitter.com/sagefruit
https://www.instagram.com/sage_fruit/
Enjoy all of today's great brunch ideas for Mother's Day or any day the mood for brunch strikes You!
BrunchWeek Beverages:
BrunchWeek Beverages:
BrunchWeek Breads, Grains and Pastries:

BrunchWeek Fruits, Vegetables and Sides:

BrunchWeek Egg Dishes:

BrunchWeek Main Dishes:

BrunchWeek Desserts:

What sweet recipes will you cook up with Breeze Apples and Vidalia Onions? I'd love to hear your ideas in a comment below!
On to the Giveaway!
Thank you to
#BrunchWeek
Sponsors: Red Star Yeast, Dixie Crystals, Cabot Cheese, Vidalia Onion Committee, Sage Fruits, Nielsen-Massey, KitchenIQ, and Le Creuset for providing the prizes free of charge. These companies also provided the bloggers with samples and product to use for
#BrunchWeek
. All opinions are my own. The
#BrunchWeek
giveaway is open to U.S. residents, age 18 & up only. All entries for the winner will be checked and verified. By entering you give the right to use your name and likeness. The number of entries received determines the odds of winning. Eight winners will be selected. The prize packages will be sent directly from the giveaway sponsors. The
#BrunchWeek
Bloggers are not responsible for the fulfillment or delivery of the prize packages. Bloggers hosting this giveaway and their immediate family members in their household cannot enter or win the giveaway. No purchase necessary. Void where prohibited by law.