Candy Cane Tassies wrap moist, tender brownie in a cookie crust with candy cane bits. Minty, chocolaty goodness!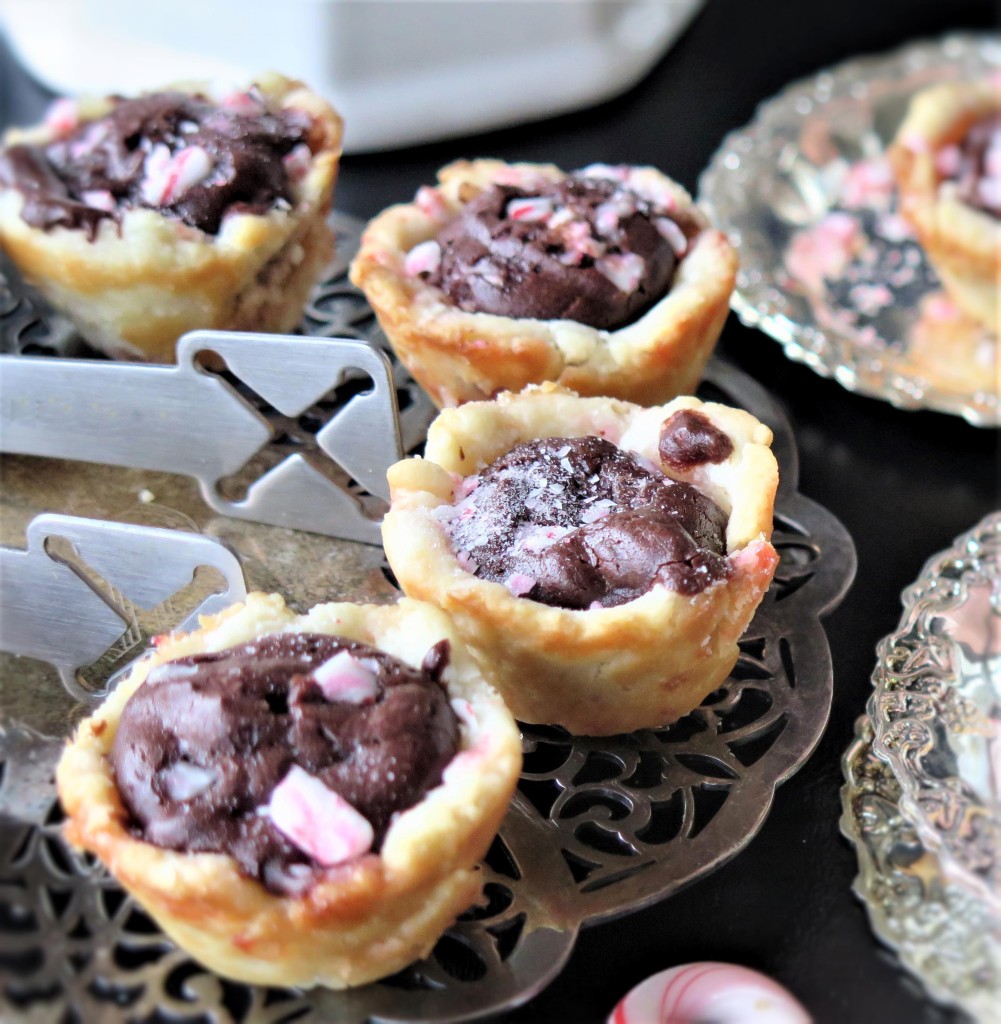 Welcome to #ChristmasCookies week! Enjoy 5 days of terrific Christmas cookie recipes from over 40 food bloggers and a giveaway too! Thank you Ellen Folkman from Family Around the Table for hosting this event!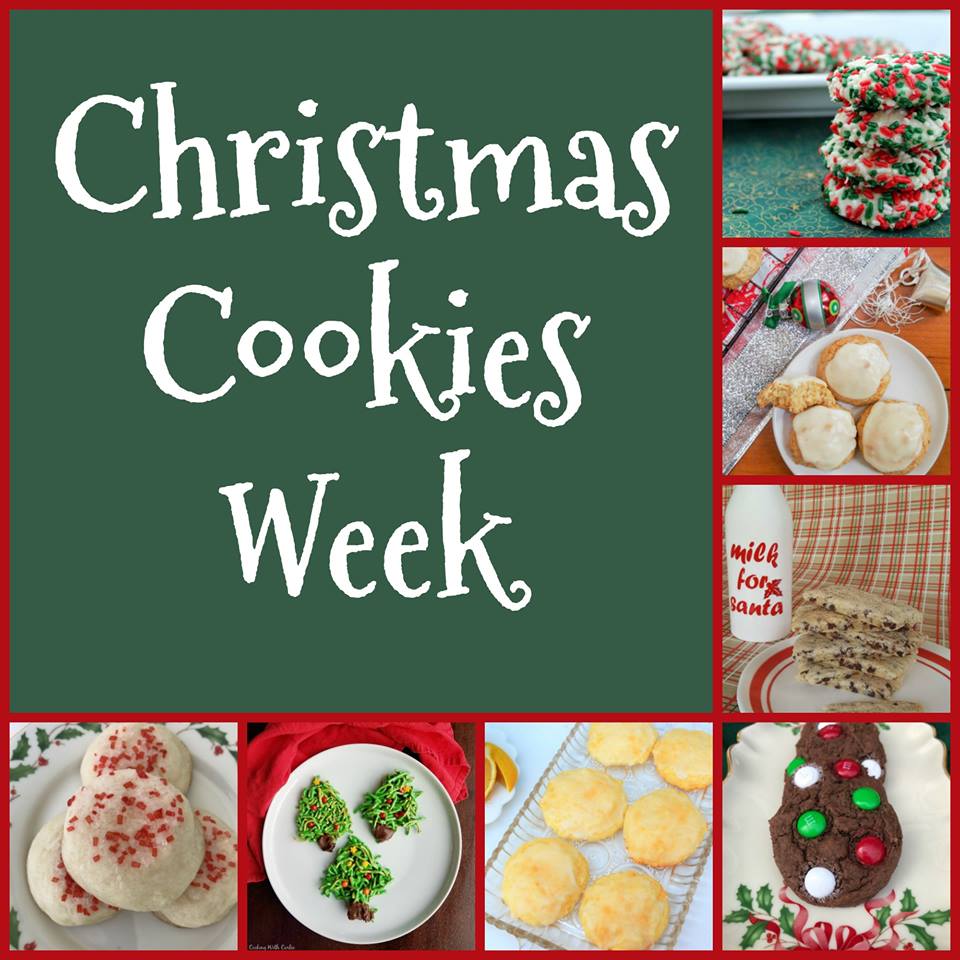 I love cookies any time of year but at Christmas…
I turn into Cookie Monster!
So for Day one of #ChristmasCookies week I wanted to share a new tassie with you. I fell in love with these little cookies about a year ago. Simply put, tassies are little cookie crusts filled with your favorite fillings.
Some cookie crusts are have nuts most are made with a base of butter, cream cheese, sugar and flour.
Candy Cane Tassies have bits of crushed candy canes in the dough and sprinkled on top. A simple chocolate brownie filling works perfectly with the peppermint cookie base.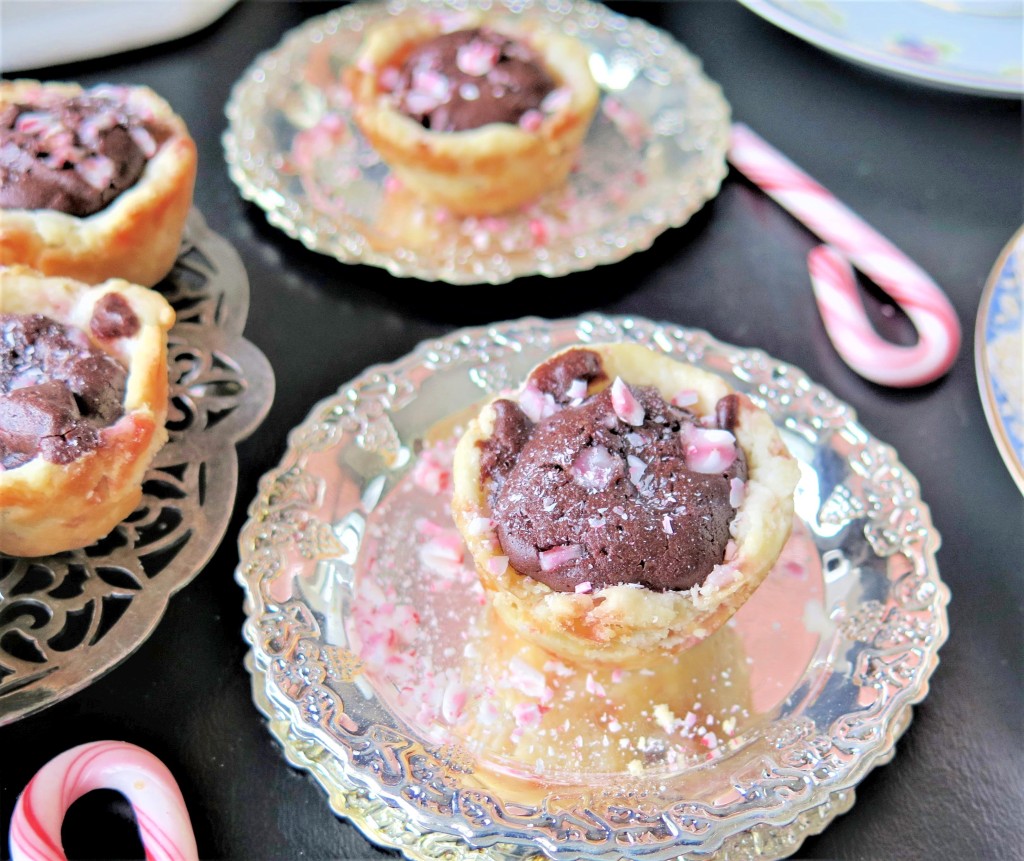 Candy Cane Tassies
Ingredients
dough

1/4 cup butter, softened
1 1/2 ounces cream cheese, softened
1 tablespoon sugar
1/2 cup flour
2 tablespoons crushed candy cane pieces

brownie filling

1/2 cup dark chocolate chips
2 tablespoons butter
1 egg, beaten
1 tablespoon sugar
1/2 teaspoon vanilla
1 tablespoon crushed candy canes for decoration
Instructions
dough

cream together butter, cream cheese and sugar. Add flour and candy canes. Beat into smooth dough.
Divide dough into 12 equal balls. Press into individual mini muffin tins. Smooth evenly on bottom and up sides.

brownie

Whisk together egg and vanilla. Set aside.
Melt chocolate chips and butter over medium heat, stirring constantly until melted. Remove from heat.
Add a bit of egg mixture to slightly cooled chocolate to temper it.Add chocolate into egg mix. Whisk out any lumps.
Add about 1 teaspoon of brownie mixture to each cup. Bake at 325 for about 20 minutes until brownie is set and cookie slightly browns,
Cool in tin on rack for several minutes before removing tassies. Carefully loosen and allow tassies to cool on rack.
http://www.cindysrecipesandwritings.com/candy-cane-tassies-christmascookiesweek/
Enjoy over 30 bloggers delicious cookie ideas for #ChristmasCookies!