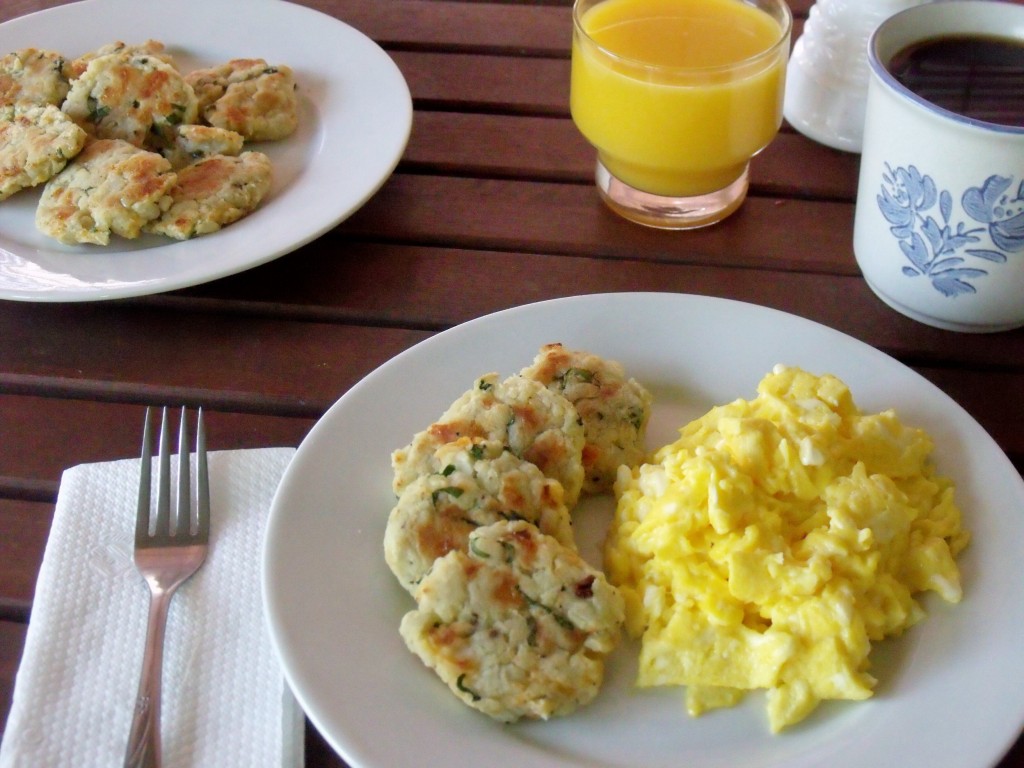 I've heard people say, "Don't mess with a good thing." Others say, "You can't re-invent the wheel." But I don't think that rule applies to the Breakfast Potato.
The Idaho Potato Commission, a platinum sponsor of #FWCon has a great contest going on now through June 27th!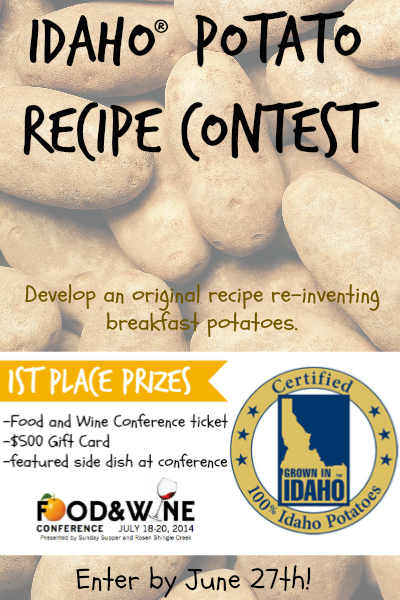 All winners will receive reimbursement for their full conference pass to #FWCon in Orlando, Florida on July 18th to the 20th.
In addition:
First place winner will receive:
Second place winner will receive:
Third place winner will receive:
Plus more!
Grand Prize:
One of the winners will also be eligible for an expense paid trip to Idaho September 29 to October 1, 2014.
Winner Notification:
The winner will be notified confidentially prior to the conference. The winner will be announced publicly at the conference.
Follow Idaho Potato Comission on Twitter, Facebook, Pinterest, and Instagram
So I thought I'd start with an Idaho russet potato, baked of course! Add grated onion, cheese, spinach and seasonings to make little patties of goodness.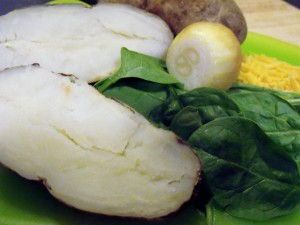 I found that if you wilt the spinach a bit, you don't need any additional moisture. Rice the potato, add the other ingredients and press into patties.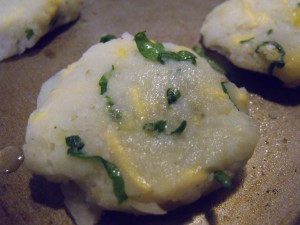 Spray the patties lightly with vegetable oil. Bake at 375 degrees until set and golden brown (about 20 minutes). Drain on a paper towel.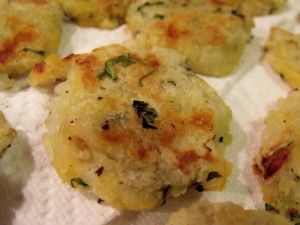 Tip: Bake potato the night before and assemble patties.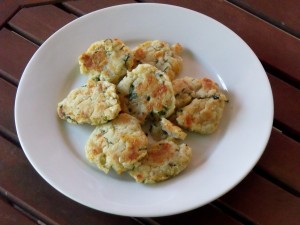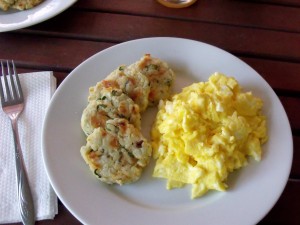 Cheesy Spinach Breakfast Potato Patties
Ingredients
1 large baked Idaho Russet Potato, riced or mashed
1/3 cup minced fresh onion
1/4 cup shredded cheddar cheese
1/3 cup chopped spinach
1/2 teaspoon garlic salt
fresh ground black pepper to taste
cooking spray
Instructions
Mix potato, onion, cheese and seasoning together. Wilt spinach in a small amount of boiling water. Drain. Add spinach to potato mixture.
Use your hands to form half dollar sized patties.
Arrange patties on a baking sheet and lightly spray with cooking spray oil. flip and spray other side.
Bake at 375 degrees until set and golden brown (about 20 minutes).
Drain any excess grease on a paper towel.
Notes
Patties may be made a day ahead. Freeze extra baked patties. Reheat in oven for approximately 10 minutes.
http://www.cindysrecipesandwritings.com/cheesy-spinach-breakfast-potato-patties/
Save $50 on a ticket to the 2014 Food and Wine Conference using my code CindyK. Click the image below to take you there!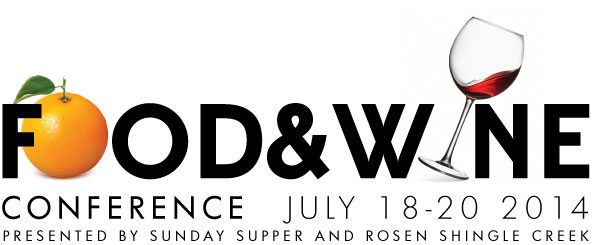 This recipe was entered in the Idaho Potato Recipe Contest for a chance to win one of the above prizes. I was not compensated for writing this post. Opinions are my own.