Have you ever been to a Food and Wine Conference? If not, let me show you around The 2014 Food and Wine Conference held in Orlando, Florida July 18th through the 20th at the gorgeous Rosen Shingle Creek!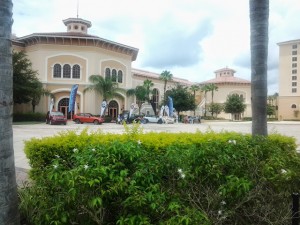 Friday night started off with Spud Soiree sponsored by Idaho Potato Commission.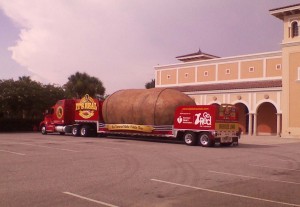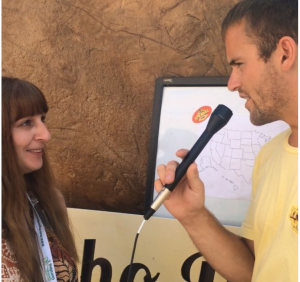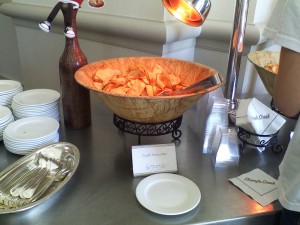 Jammer and the Florida Strawberry Growers Association were there to greet everyone!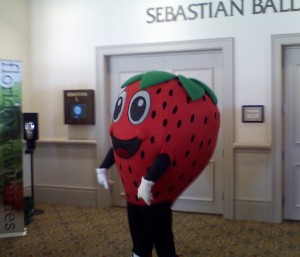 Then it was time for the Blogger Blend.
I was honored to be chosen as an Ambassador covering Gallo Family Vineyards! Gallo held us all in suspense as to which wine was going to be unveiled at the Blogger Blend Wine and Cheese Pairing event on Friday night. The buzz outside the doors was amazing!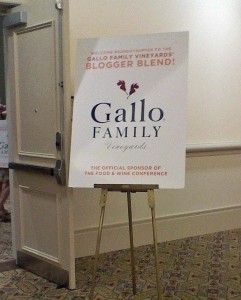 Let me introduce you to the newest member of the Gallo Family, Gallo Riesling!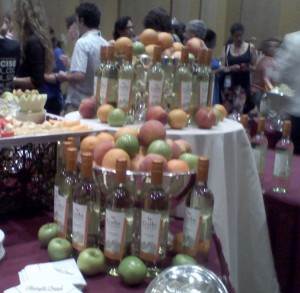 Gallo describes their new Riesling as having "Whispers of honeysuckle, juicy peach, pear and ripe citrus. Whether you are serving barbecue from the grill for family and friends, or savory pasta for two, this incredibly versatile wine will pair beautifully. It's the perfect complement to your summer dinners, and goes very well with a night on the patio watching the sun set!"
I found Gallo Riesling to be crisp and clean, not too sweet and so refreshing! Definitely delicious new favorite of mine!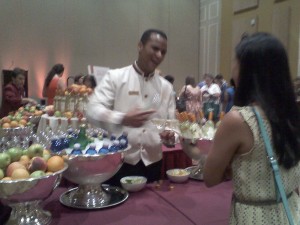 Find Gallo Riesling  near you and Follow Gallo on Twitter or Like Gallo on Facebook for more delicious Riesling paring suggestions!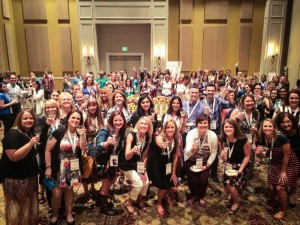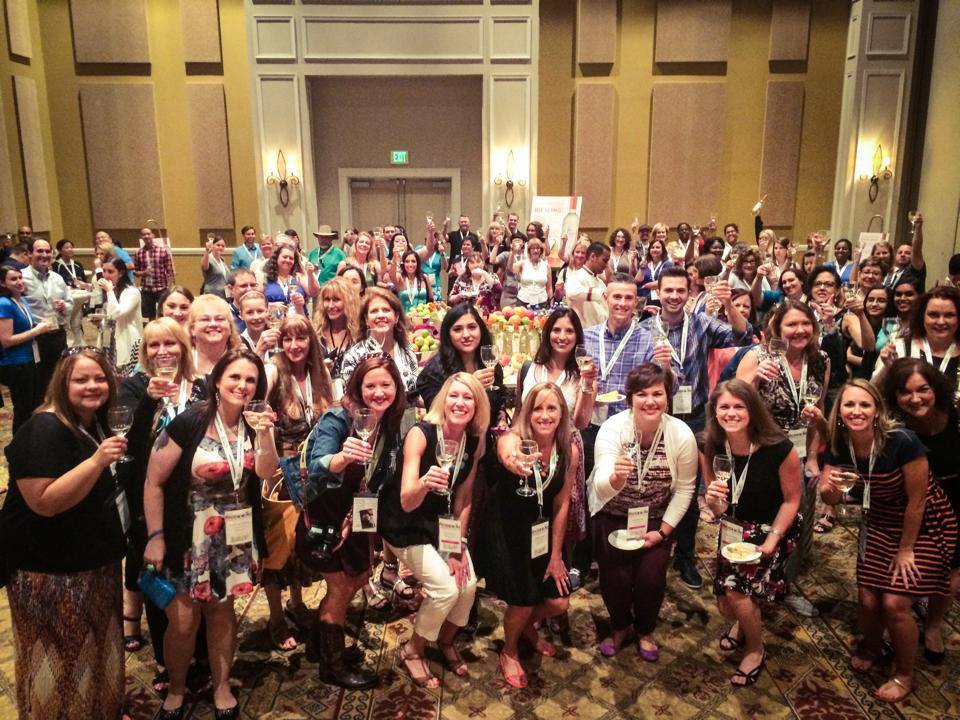 Gallo made us feel like movie stars with such an elegant presentation, absolutely stunning!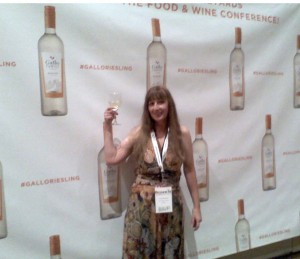 After that wonderful reception we were in for a treat at Taste of Rosen Shingle Creek in their Butler Room.
We enjoyed small plates from cooking stations featuring incredible selections of dining options from Rosen Shingle Creek.  A Land Remembered – Steakhouse, Cala Bella – Italian Restaurant, Mi Casa Tequila Taqueria – Mexican Restaurant, Banrai – Sushi, Tobias Flats Watering Hole – Unique Flatbreads, Cafe Osceola –  American and Spanish Cuisine, 18 Monroe Street – Market Deli.
We even got to taste Foodie Stuntman's winning recipe Filet Mignon with Red Wine Reduction served over Polenta!
Saturday brought a jam packed day of learning, food, fun and friendship!
I got to attend workshops with Keynote Speakers Emily Ellyn, Food Network Star contender and Whitney Miller, winner of Master Chef competition.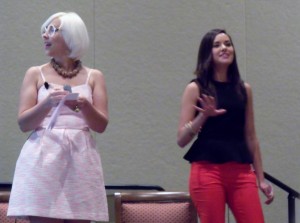 We learned about social media strategy from Dennis Littley, Kim Vij, Amanda Boyarshinov, Lora Amato and Brianne Izzo.
SEO gurus Dan Cristo and Nicole Cook also gave us great tips!
Then it was time for our Mimosa and Bloody Mary break hosted by Duda Farms !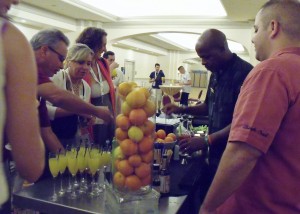 Then a great Blog to Business session with Erika Kerekes from Not Ketchup and Michele Northrup, the Saucy Queen herself! These ladies are so funny!
Lunch found me outside hanging with Fields Auto Group listening to Music by Brandon Palmer.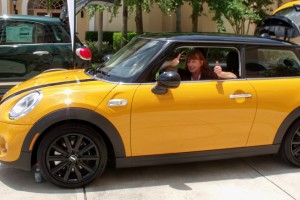 After lunch we attended sessions about blogs as brands with Coryanne Ettiene and Jackie Gordon and navigating WordPress advice from Judi Knight and Renee Dobbs with more WordPress tips from them on Sunday!
Afternoon Break was sponsored by Cabot Creamery Cooperative andParksdale Farm Market!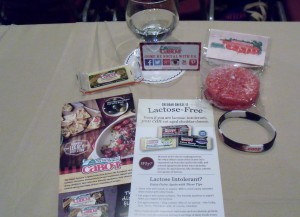 More amazing sessions with Monica Bhide, Jamie Schler, Janet Keeler, Maggie Battista, Merry-Jennifer Markam and Lael Hazan!
Time for fun with The Family Feudie Game Show! None of us could stop laughing. The answers were as funny as the questions!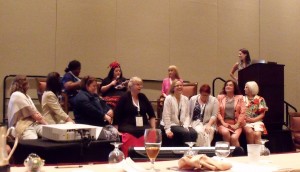 Dinner brought a special closeness to our group. We got to sit and dine family style!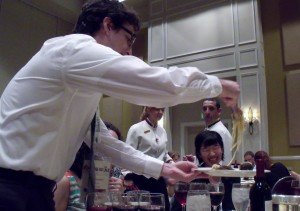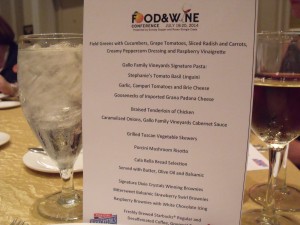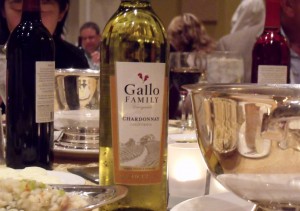 We had a different wine paired for each course! My favorite was the field greens salad paired with Gallo Sauvignon Blanc !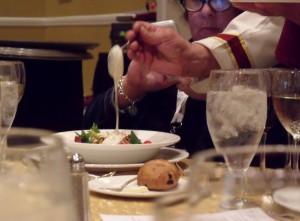 Jenny Hemmer, CSW, CSS,  Gallo Family Vineyard's Certified Sommelier, answered wine pairing questions. Gallo's Digital Marketing Strategist Alexis Nascimento helped present awards, beautiful Gallo cutting boards!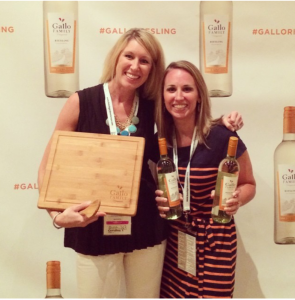 We love working with our sponsors and wanted to show our appreciation! The 2014 Bloggers Choice Award was given to Gallo Family Vineyards! Thank you Gallo for your support!
We had wonderful sponsors! Here is the winners list. I was honored and humbled to have placed in two of the contests!
Dixie Crystals Brownie Dessert Contest:
Davidson's Safest Choice No-Bake Summer Recipe Contest:
Rosen Shingle Creek Recipe Contest:
Music was provided by guitarist Braden Palmer.
Sunday we all headed over to the Rosen College of Hospitality  demonstrations, workshops and of course lunch!
I got to participate in the behind-the-scenes action, which was so exciting!
The demo with Chef Giuliano Hazan was sponsored by Davidson's Safest Choice Eggs.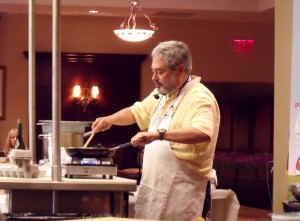 Veronica Chan demonstrated the latest tools from by OXO to make a delicious fruit salad.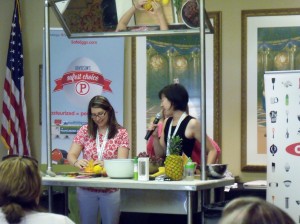 Bess Auer, Leslie Green, Krayl Funch, and Stephanie Manley showed us how to make successful videos then we were treated to a Morning Break Sponsored by Wish Farms and Stonyfield .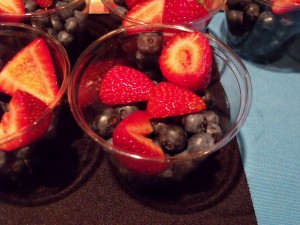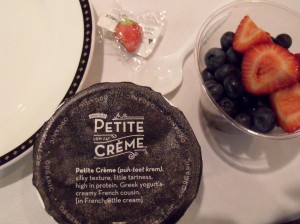 The Beef Checkoff sponsored demos on Cutting, Creating and Capturing Delicious Beef Dishes!
Bridget Wasser, Meat Science Technology shows us how to cut a full loin into steaks and roasts.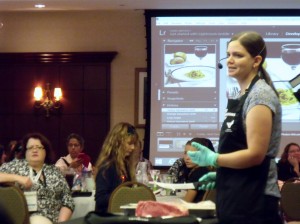 Executive Chef Dave Zino prepared kabobs and a kicker steak sauce for our lunch.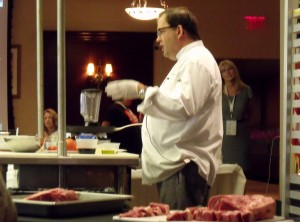 Renee Dobbs showed us terrific tips for photographing tough subjects like meat and how to become better food photographers in general.
Time for lunch sponsored by The Beef Checkoff and Idaho Potato.
More session and cooking demos after lunch with Marisa McClellan on promoting your cookbook, media kit advice with Wendy Wofford Garcia and Monica Bhide, and creating the perfect picture story with Janet and Scott Keeler.
 Let's Get Grilling with STOK!  STŌK Grills showed us how their grills allow you to cook an entire meal on the grill.
Whitney Miller showed us "How to Give The Perfect Food Demo".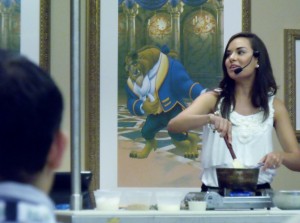 I enjoyed some afternoon networking before heading back on Monday.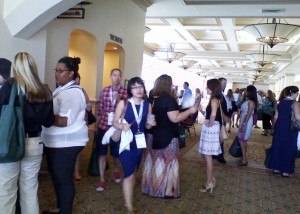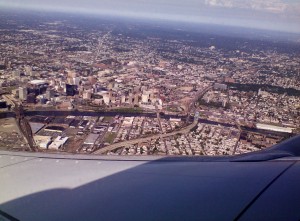 I'd love to see you at next year's conference! Bookmark Conference for upcoming details!