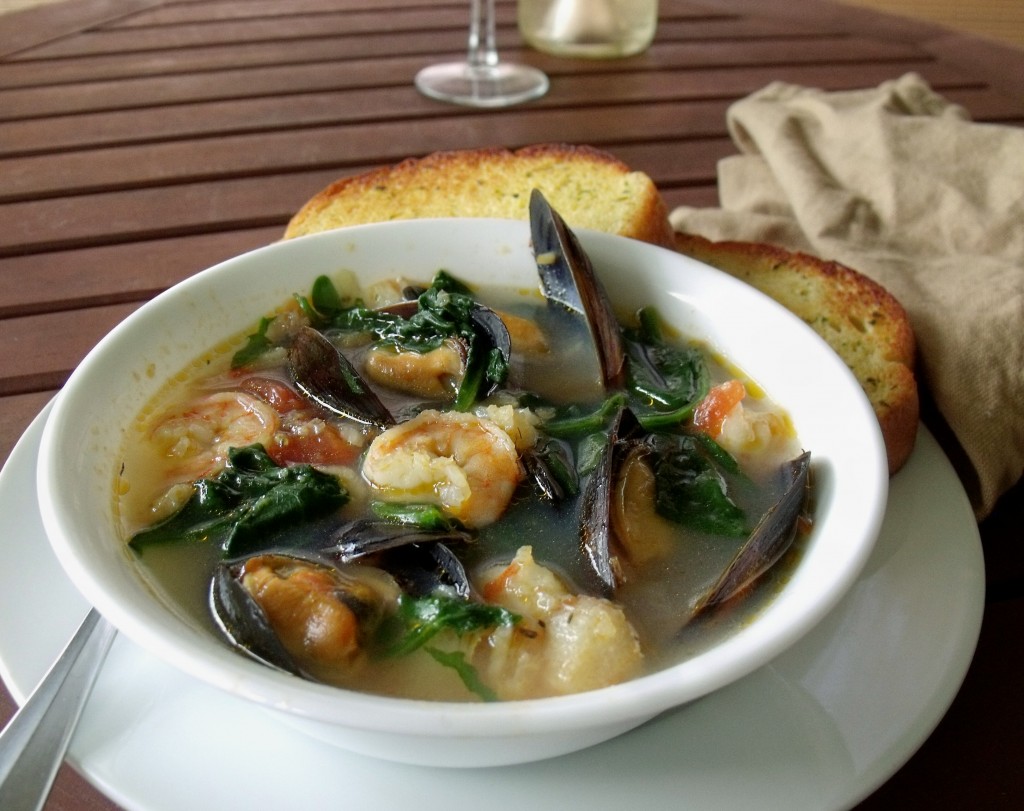 This recipe was entered in the Food and Wine Conference Rosen Shingle Creek Recipe Contest.
Italy has always been a dream destination for me. My father's side of the family was originally from Milan. Part of me feels a connection to the culture of Italy and especially to the food.
I lean more towards the rustic flavors of Tuscan cooking. Full-bodied meals made from local ingredients. Hearty soups and stews chocked full of fresh seafood or meat.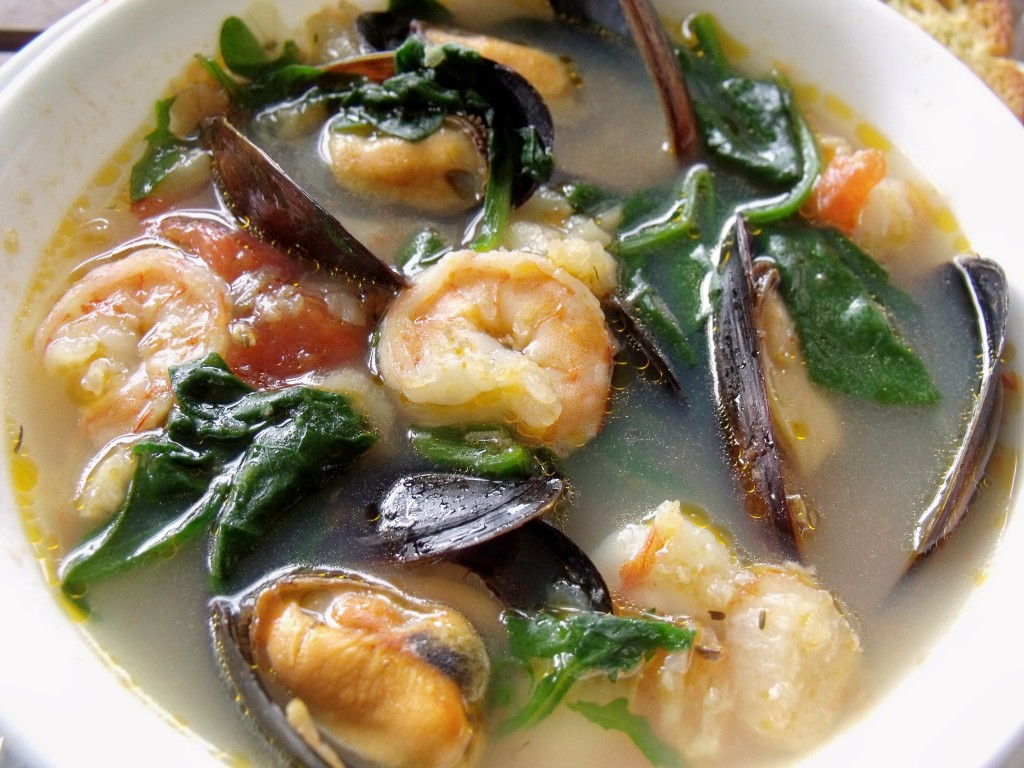 The challenge for this contest was to develop an original recipe inspired by one of the Rosen Shingle Creek dining options A Land Remembered – Steakhouse, Cala Bella – Italian Bistro, Mi Casa Tequila Taqueria – Mexican Restaurant, Banrai Sushi — Sushi, Tobias Flats & Watering Hole – Unique Flatbreads.
I naturally chose Cala Bella. I did get to enjoy a meal there at last year's Food and Wine Conference. The atmosphere is relaxed yet elegant and so warm and charming!
So when it came down to choosing a dish I had to go with a Seafood Stew.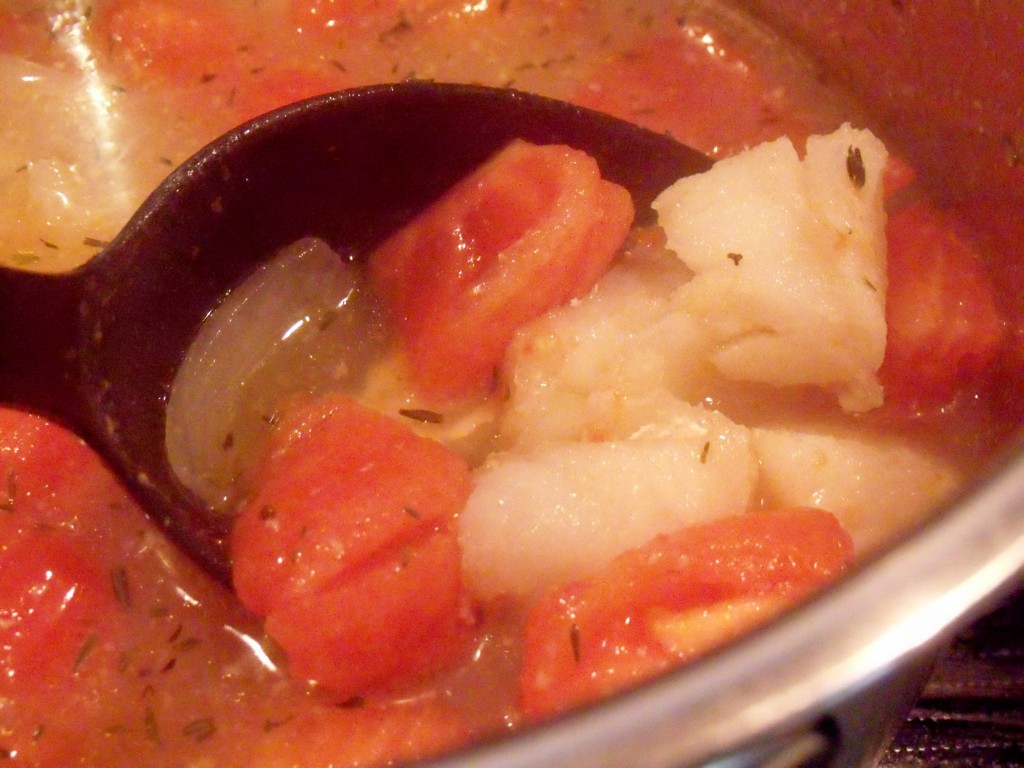 My version brings together a variety of seafood, fresh plum tomatoes and delicate greens. Served with crusty garlic bread, this stew makes an enjoyable appetizer or main meal.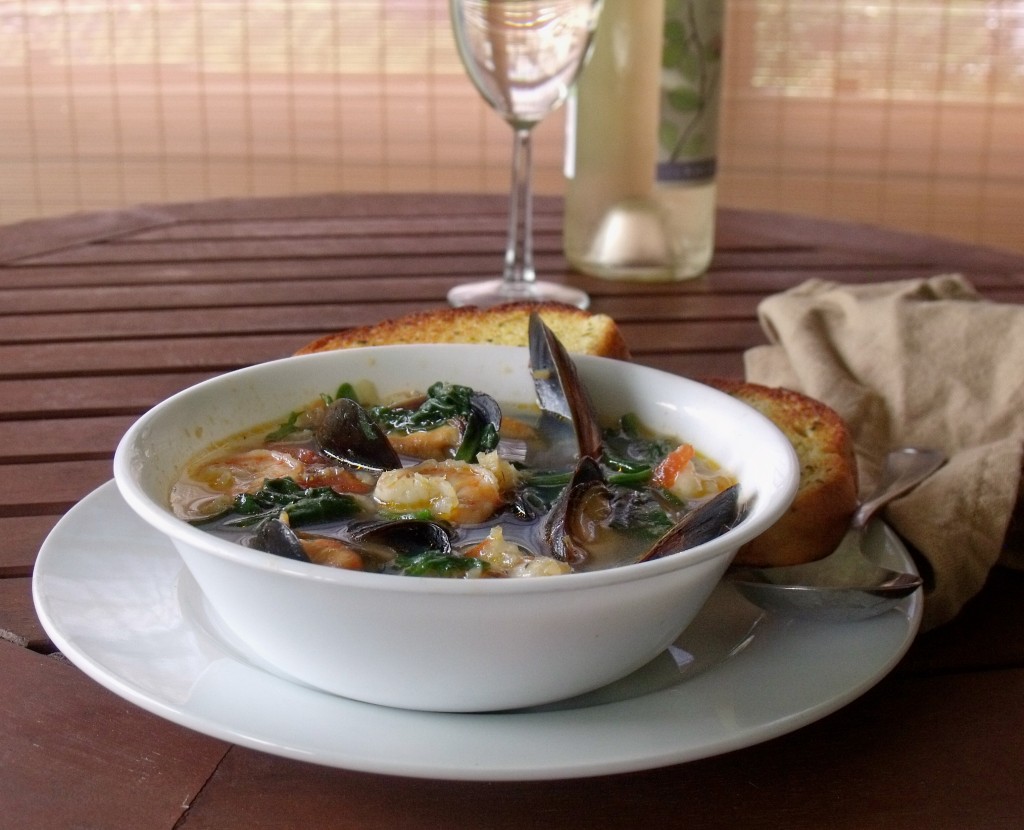 Seafood Stew
Ingredients
2 shallots, sliced
2 cloves garlic, minced
1 Tablespoon olive oil
1 pound cod or other hearty fish cut into 1½-inch pieces
2 cups clam juice or fish stock
½ cup white wine
1 pound mussels, scrubbed and debearded
½ pound shrimp, peeled and deveined
3 large plum tomatoes, skinned, seeded and roughly chopped
4 springs fresh thyme or 1 teaspoon dried thyme
salt and pepper to taste.
1 cup fresh spinach
1 cup fresh arugula
Instructions
In a large dutch oven, saute shallots and garlic until translucent.
Add stock, wine and fish, bring to a boil. Reduce heat and simmer for 5 minutes.
Add tomatoes and mussels bring back to a boil, reduce heat add shrimp cook additional 3-4 minutes until opaque.
Add greens and thyme. Cook to wilt greens and release thyme flavor, about 1 to 2 minutes.
Salt and pepper to taste. Serve with crusty bread.