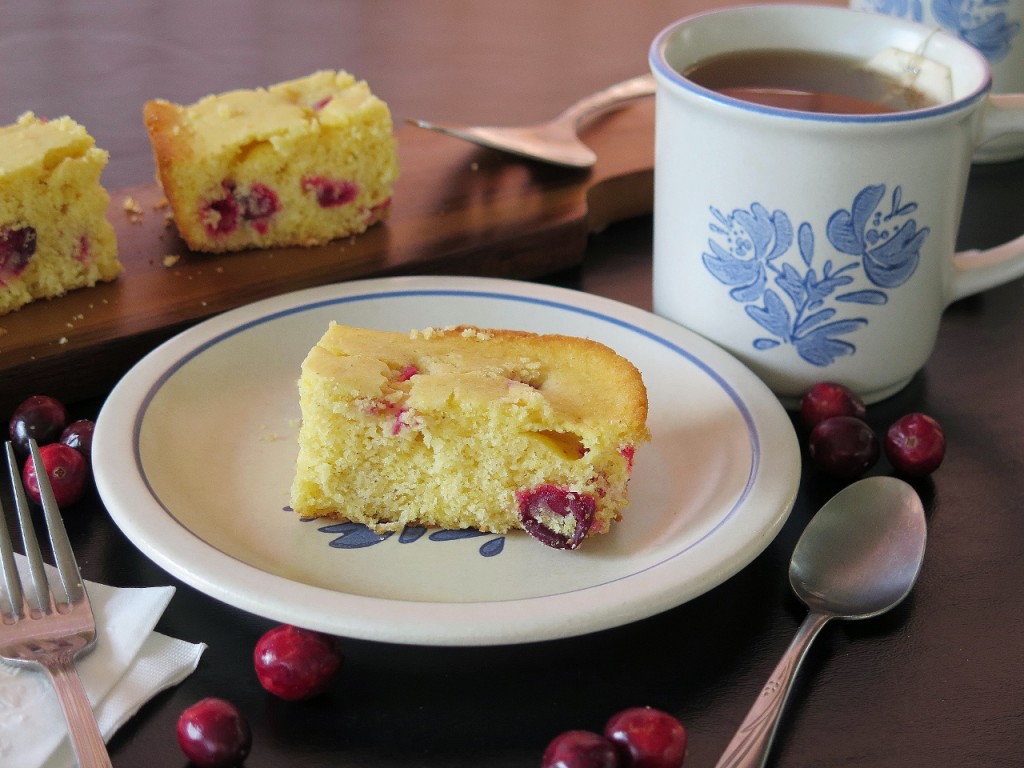 Welcome to #CranberryWeek, hosted by Caroline's Cooking and A Kitchen Hoor's Adventures.
Monday November 21st through Friday November 25th we will be sharing our favorite cranberry recipes with cranberry lovers like you! We'll be sharing cranberry-inspired creations all week long in celebration of national cranberry day. Search #CranberryWeek to keep up to date and follow the #CranberryWeek Pinterest board for more cranberry inspiration.
I'm starting off the week with a Cranberry Cornbread. You can serve this as a snack, breakfast or easy side dish.
I like to use fresh cranberries and toss them in a bit of powdered sugar. The sugar neutalizes the berry tartness and keeps the color from running.

Cranberry Cornbread #CranberryWeek
Ingredients
1 cup cornmeal
1 cup self-rising flour
1 teaspoon baking powder
1 teaspoon salt
1/4 cup sugar
1 cup milk
1 egg
1/4 cup oil
1/2 cup fresh cranberries, halved or chopped
1/4 cup powder sugar
Instructions
Grease an 8x8-inch baking dish. Set aside.
Toss cranberries in powdered sugar. Set aside.
Whisk together corn meal, flour, salt, baking powder and sugar.
In a separate bowl, whisk together milk, egg and oil. Add to dry ingredients. Stir in cranberries with any leftover powdered sugar. Pour into prepared dish.
Bake at 425 until golden brown and inserted toothpick comes out clean.
Cool dish on wire rack until cool enough to cut.
http://www.cindysrecipesandwritings.com/cranberry-cornbread-cranberryweek/
Food for thought…Do you enjoy cranberries in breads? Which kind do you like best? A quick bread, fruit and nut white breads or a cornbread? I'd love to hear your ideas below in a comment!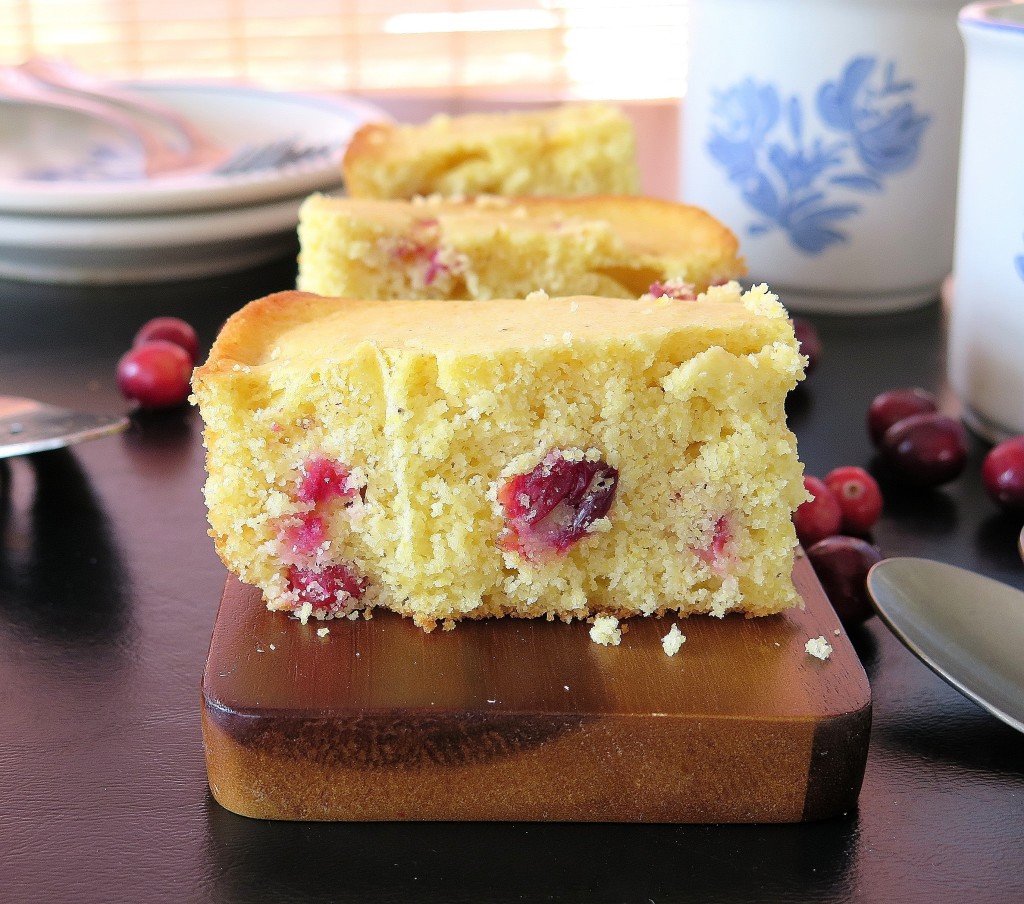 Enjoy all these delicious cranberry recipes being shared today!