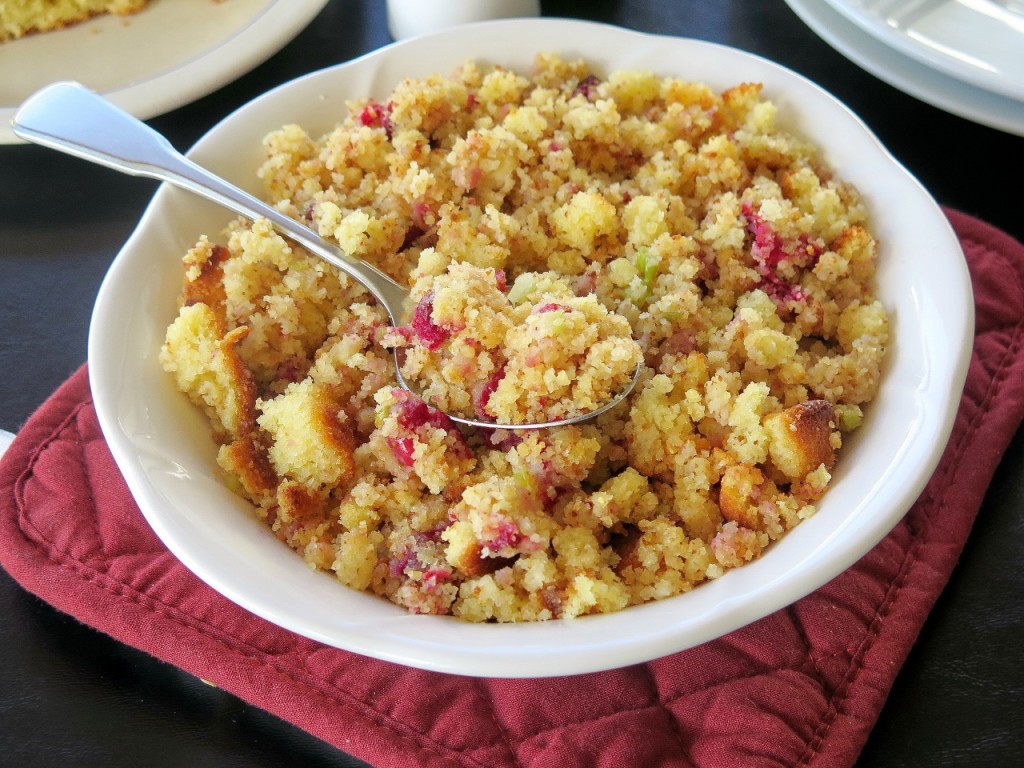 Cranberry Cornbread Stuffing is a great alternative to traditional bread stuffing. A slightly sweet side that goes great with poultry.
Welcome to Day 2 of #CranberryWeek, hosted by Caroline's Cooking and A Kitchen Hoor's Adventures. We'll be sharing cranberry-inspired creations all week long in celebration of national cranberry day. Search #CranberryWeek to keep up to date and follow the #CranberryWeek Pinterest board for more cranberry inspiration.
I never make the same Thanksgiving meal twice. Of course there are a few favorites that are a given like turkey, gravy, sweet potatoes and mashed potatoes. That's where the same old Thanksgiving dinner ends.
Switching up the vegetables, stuffing and sides keeps the meal and the conversation fresh.
Even the cranberry sauce gets a face lift here and there like this Cranberry Grape version.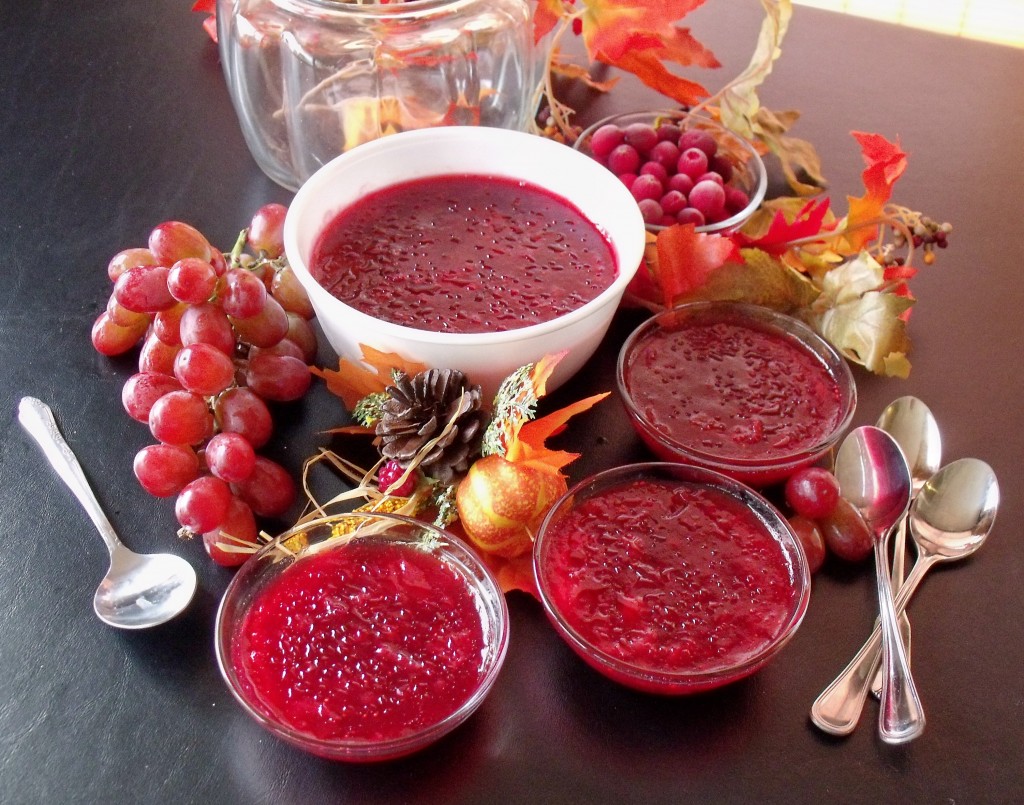 Stuffing is the easiest side to change a bit. I switch from traditional bread stuffing to chestnut stuffing, mushroom stuffing and of course, cornbread versions.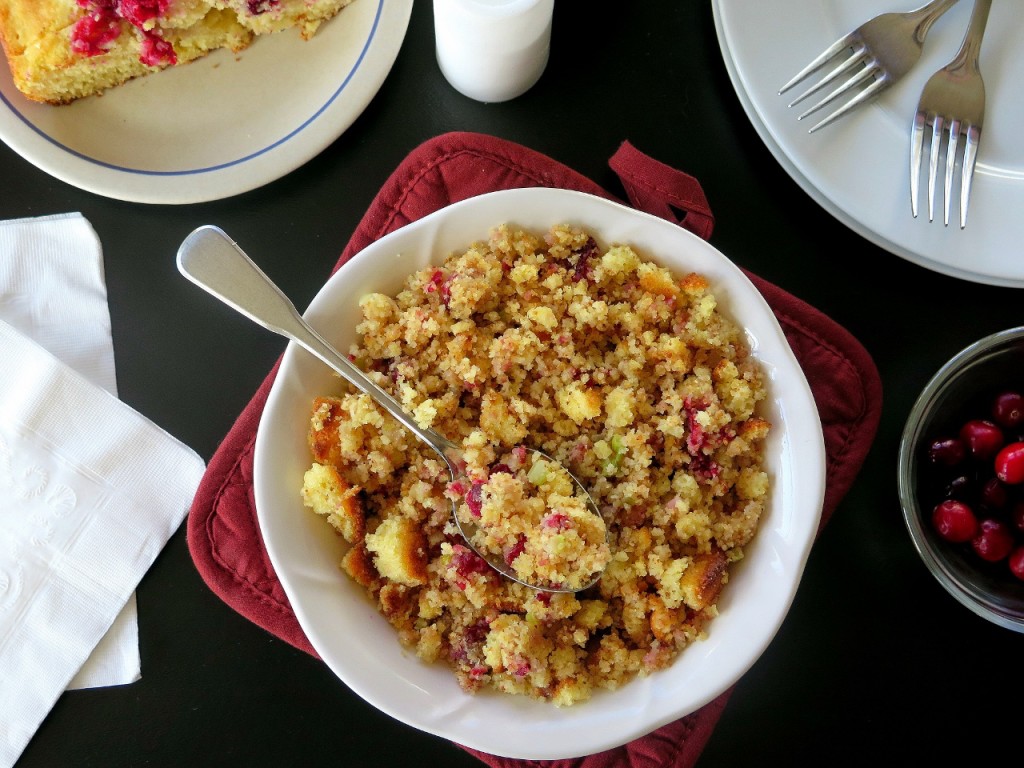 The base for Cranberry Cornbread Stuffing is this quick bread recipe but any cornbread recipe will work as well. You can just add dried cranberries instead of the baked in fresh ones.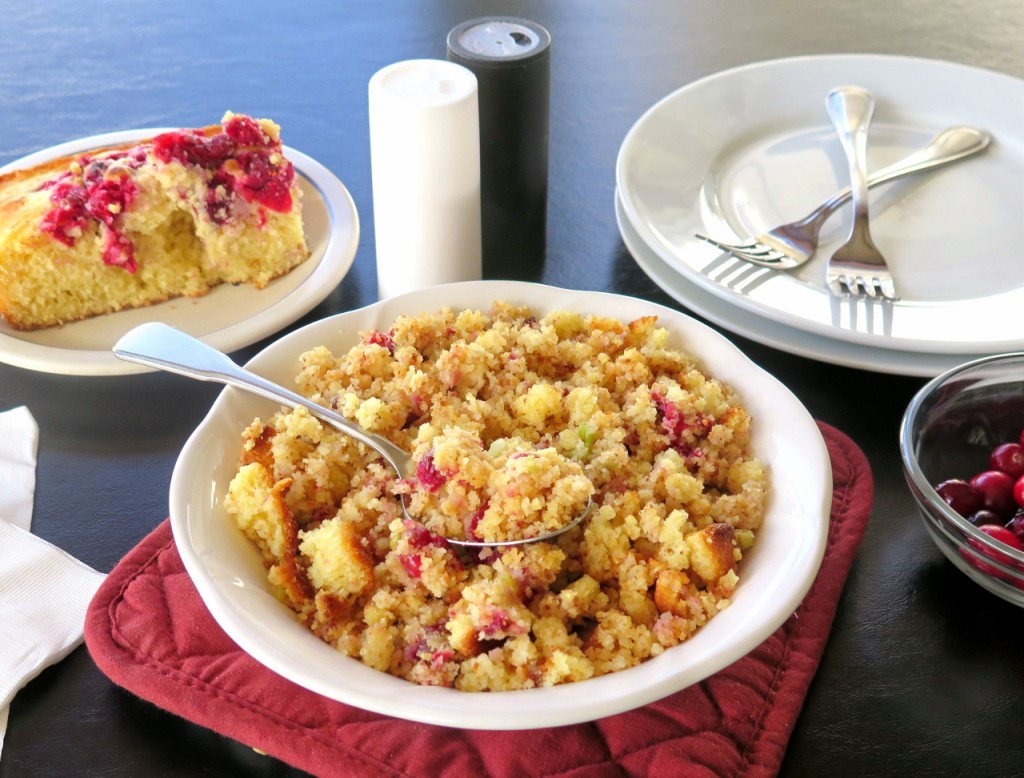 Cranberry Cornbread Stuffing
Ingredients
4 cups cranberry cornbread or plain cornbread, crumbled
1/4 cup diced celery
1/4 cup diced onion
2 tablespoons butter
1/4 cup chicken broth, reserved
Instructions
Grease a 4x8-inch baking dish. Set aside.
Saute celery and onion in butter until soft.
In a large bowl, add cornbread and sauteed vegetables. Add enough chicken broth to moisten and hold stuffing together.
Place in greased baking dish and bake at 350 for approximately 30 minutes until set and golden brown.
http://www.cindysrecipesandwritings.com/cranberry-cornbread-stuffing-cranberryweek/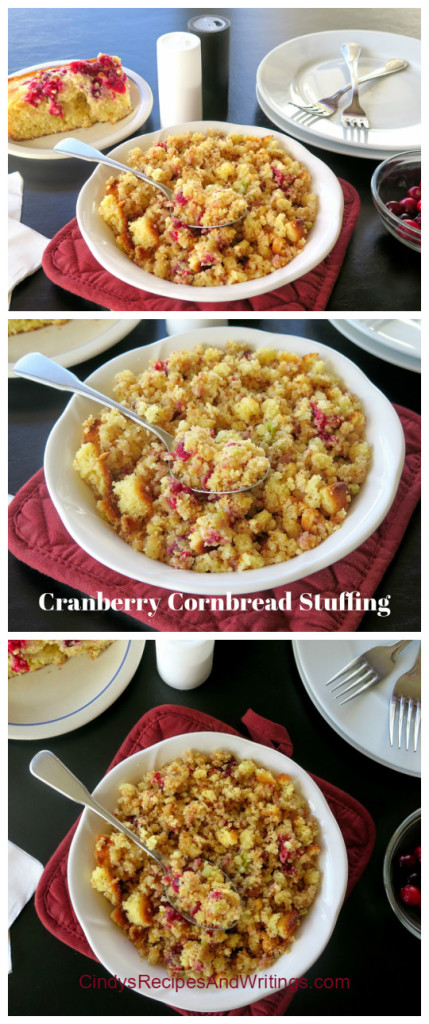 Food for Thought…Do you enjoy cornbread stuffing? Is savory or sweet you favorite? I'd love to hear your thoughts in a comment below!
Enjoy all these delicious recipe ideas for cranberry lovers everywhere!