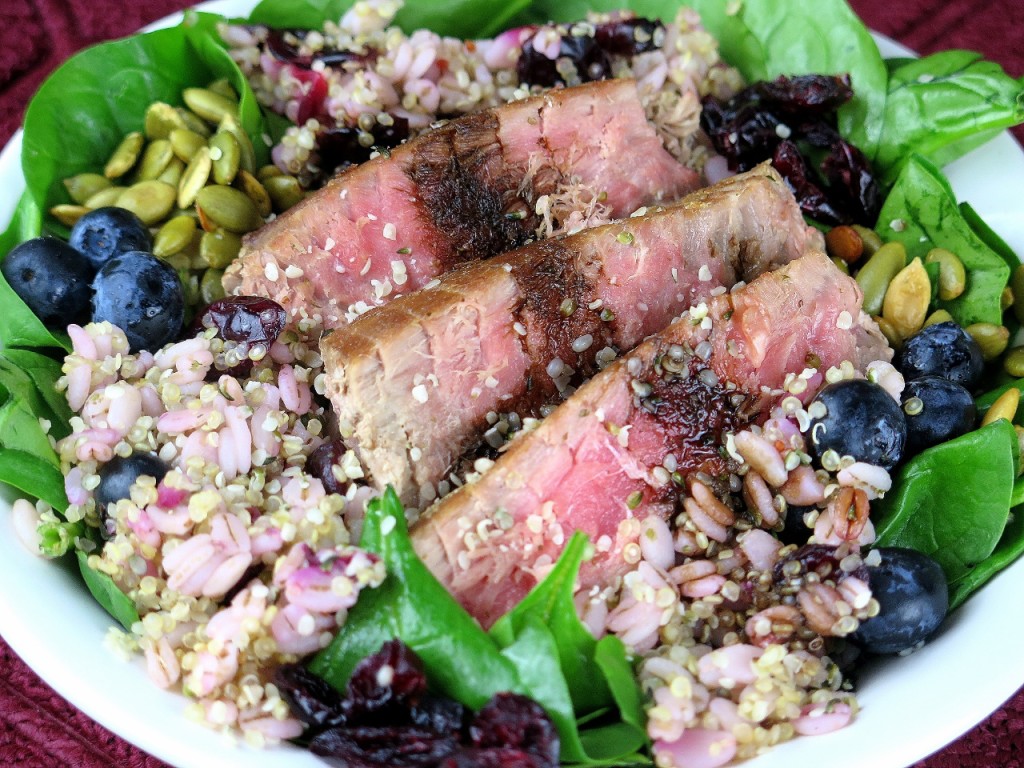 Cranberry Grains Power Bowl for #CranberryWeek packs protein and Omega3 from tuna, pepitas and hemp seed hearts, antioxidants from cranberries, blueberries and fiber from barley and quinoa. Served on a vitamin rich spinach base.
Welcome to Day 5 of #CranberryWeek, hosted by Caroline's Cooking and A Kitchen Hoor's Adventures. We shared cranberry-inspired creations all week long in celebration of national cranberry day. Search #CranberryWeek to keep up to date and follow the #CranberryWeek Pinterest board for more cranberry inspiration.
Power Bowls are taking over breakfast, lunch and dinner meals. What's a Power Bowl? Answering that is the easy part. A power bowl is a nutrient dense meal that fits in a single serving.
Most offer a high amount of fiber, antioxidants, Omega3 and protein.
My version for cranberry week has several proteins in the forms of tuna, quinoa, pepitas and hemp seed hearts. Fiber and vitamins from barley, pepitas and spinach. Antioxidant rich cranberries fresh and dried and blueberries dot the bowl.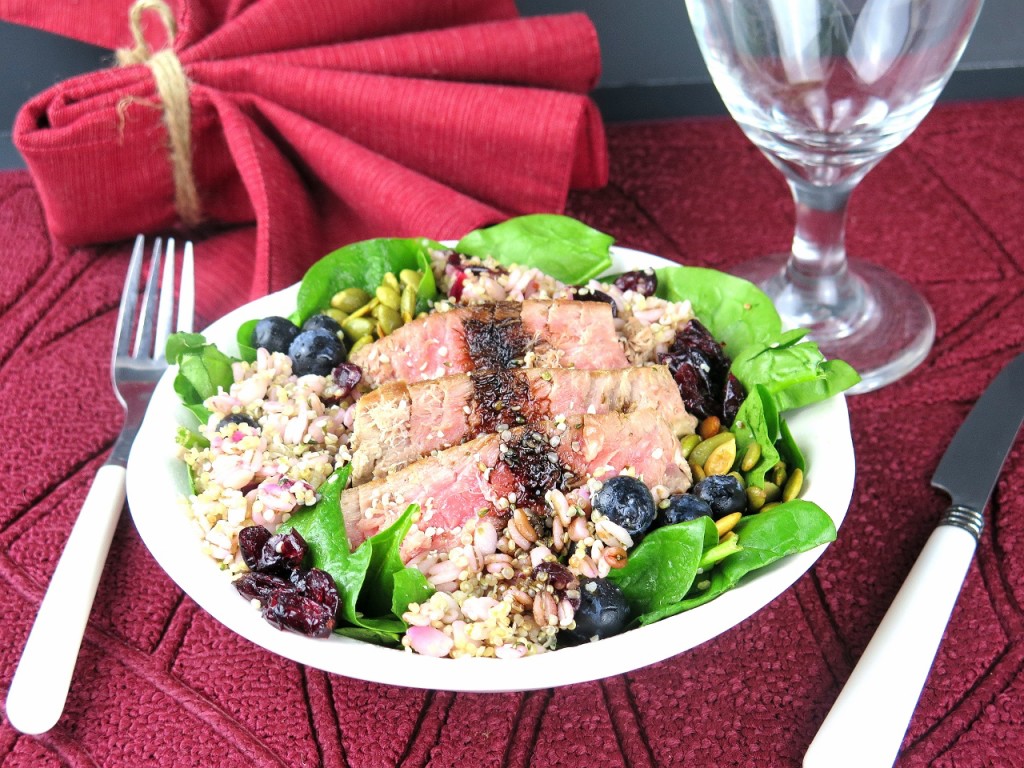 Substitute and lean protein for the tuna or skip it altogether. Drizzle with a balsamic vinegar reduction to bring out the flavors.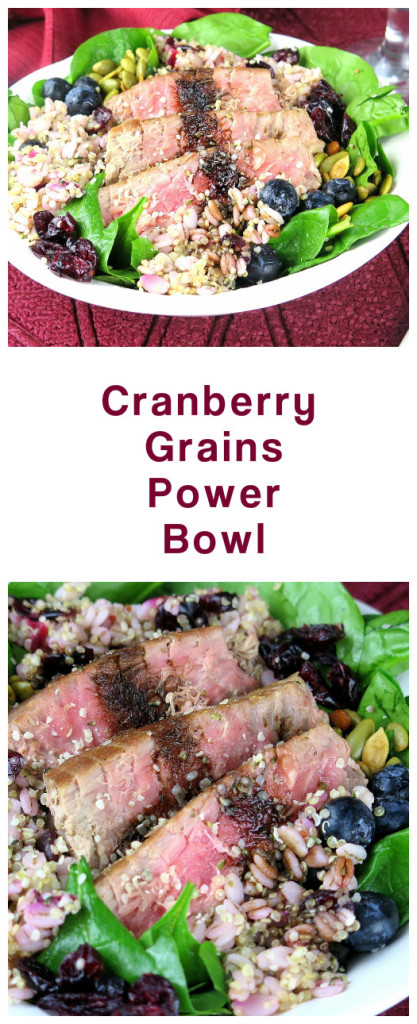 In case you missed out, here are the links for this week. Each day's link has many delicious #CranberryWeek offerings to try!
Day one: Cranberry Cornbread
Day two: Cranberry Cornbread Stuffing
Day three: Cranberry London Broil
Day four> Cranberry Blondies
Enjoy these great cranberry recipes to end your week from #CranberryWeek bloggers!