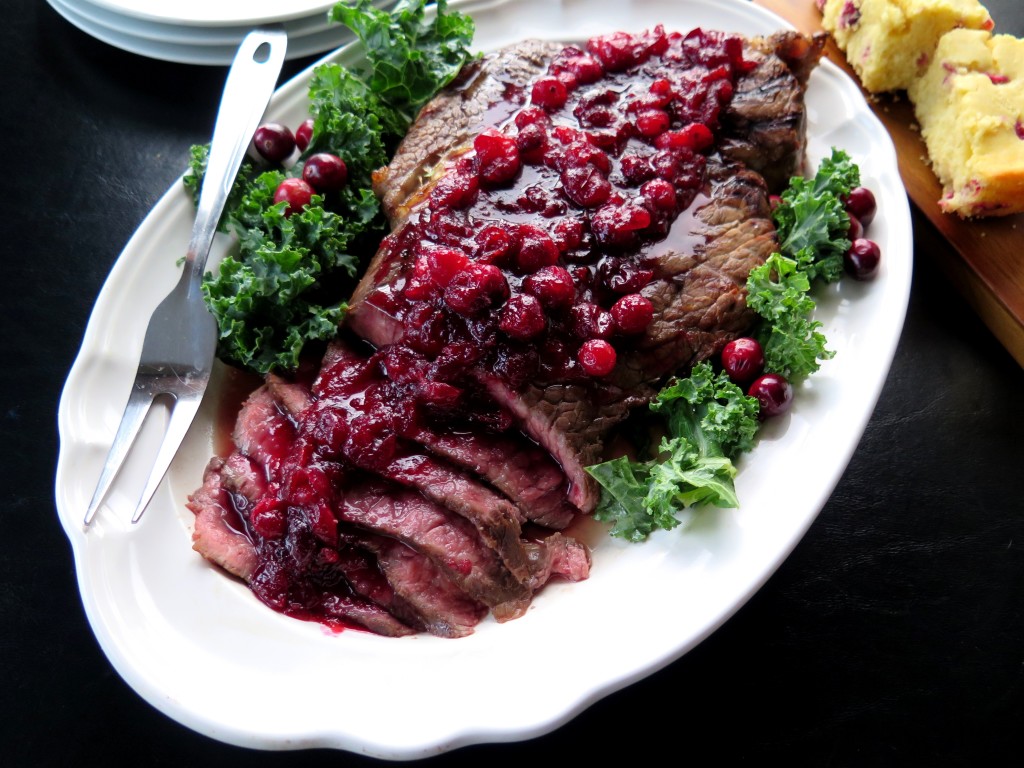 Cranberry London Broil serves juicy beef smothered in a sweet, tart cranberry sauce. Delicious for any holiday dinner.
Welcome to Day 3 of #CranberryWeek, hosted by Caroline's Cooking and A Kitchen Hoor's Adventures. We'll be sharing cranberry-inspired creations all week long in celebration of national cranberry day. Search #CranberryWeek to keep up to date and follow the #CranberryWeek Pinterest board for more cranberry inspiration.

For today's cranberry recipe I thought I'd beef it up! Beefed up with London Broil.
London Broil is an economical cut that benefits from marinating to inspire flavor and tenderness. I used a Certified Angus Beef ® brand roast. I've found every cut from sirloin steaks to rib roasts of Certified Angus Beef ® brand cooks up beyond my expectations.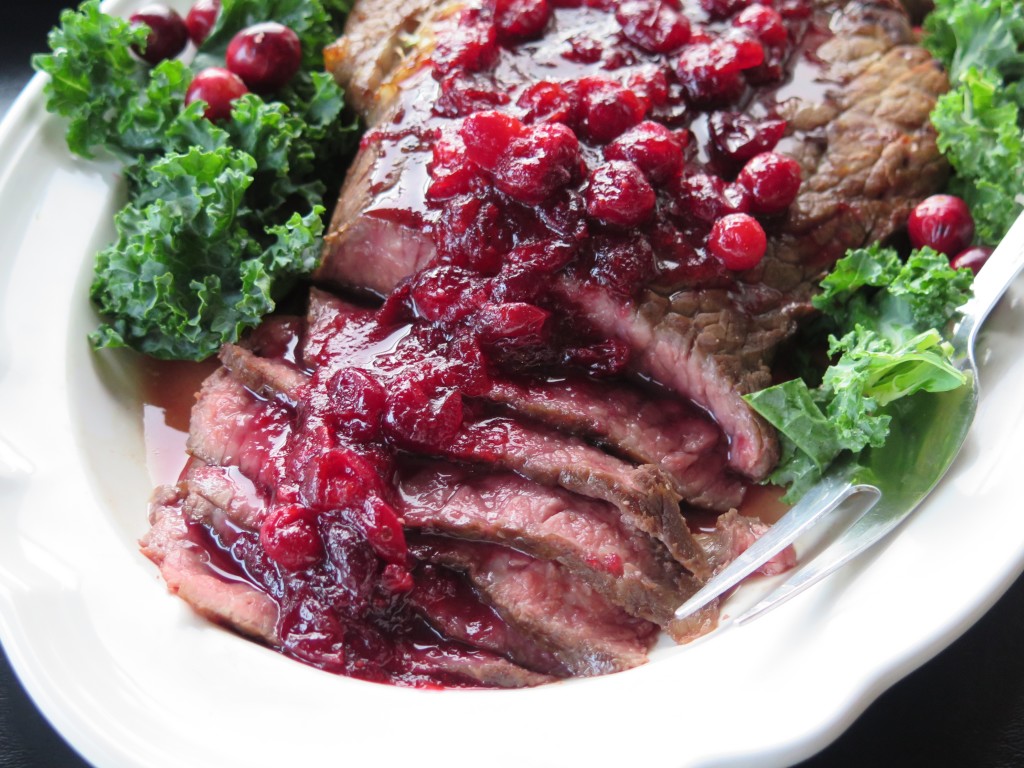 Cranberry London Broil #CranberryWeek
Ingredients
2 lb London Broil
salt and pepper to taste

Marinade

1 cup beef broth
2 tablespoons Balsamic vinegar
1/4 cup brown sugar
1/2 teaspoon salt
2 tablespoons apple juice concentrate

Cranberry sauce

2 cups fresh cranberries
1 cup apple juice concentrate
1/2 cup sugar
2 tablespoons balsamic vinegar
1/2 teaspoon dried ginger
Instructions
Mix together beef broth, Balsamic vinegar, brown sugar, salt and apple juice concentrate. Pour into gallon-sized resealable bag. Marinate overnight.
Remove roast and pat dry. Season with salt and pepper.
Grill or pan fry approximately 8 minutes per side or broil for 12 to 15 minutes Cook to 125°F for medium-rare. Rest on rack for 10 minutes before slicing.
While meat rests, prepare sauce. In a 2-quart saucepan, combine cranberries, concentrate, sugar, vinegar and ginger. Bring to a boil. Reduce heat and cook until thickened. Pour over roast and serve.
http://www.cindysrecipesandwritings.com/cranberry-london-broil-cranberryweek/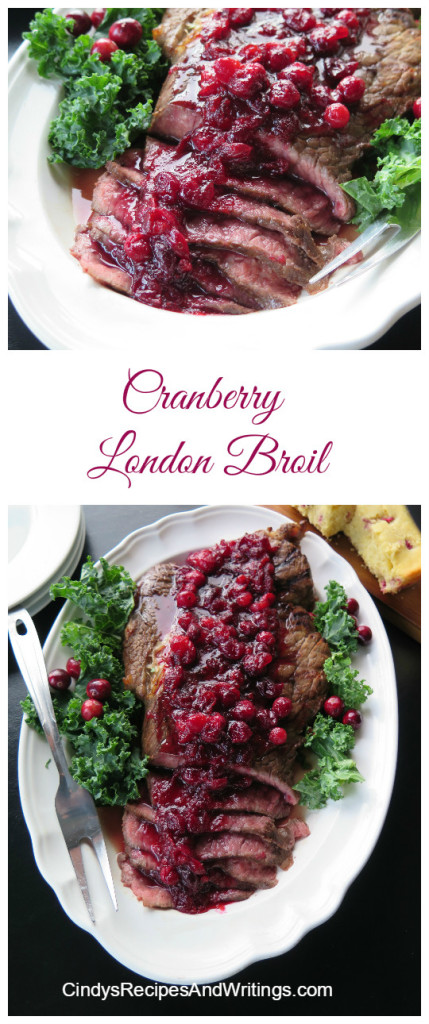 In case you missed it…
Day one: Cranberry Cornbread
Day two: Cranberry Cornbread Stuffing
Food for Thought… Do you enjoy meat and fruit together? How do you feel about classics like Orange Beef and Lemon Chicken? I'd love to hear your ideas and thoughts in a comment below.
Enjoy these great cranberry lovers treats from us, the #CranberryWeek bloggers!
Disclaimer: This is not a sponsored post. Certified Angus Beef ® brand is a licensed trademark. All opinions are my own.