Today marks the beginning of the best day ever – it's Chocolate Peanut Butter Day!
Hosted by Carla of Chocolate Moosey and Miriam of Overtime Cook , 31 bloggers are sharing favorite chocolate peanut butter recipes, ranging from cookies and bars to scones and muffins. Follow the hashtag #chocPBday on social media and join us with your favorite chocolate and peanut butter recipes. Looking for recipes all in one place? Follow our Pinterest board. We are also teaming up with , OXO, King Arthur Flour, and Peanut Butter & Co. to bring you three fabulous prize packs. If you love to bake, you don't want to miss entering."

A huge thank you to our sponsors! Be sure to follow them on social media:
OXO: Website | Facebook | Twitter | Pinterest | Instagram | YouTube
King Arthur Flour: Website | Facebook | Twitter | Pinterest | Instagram
Peanut Butter & Co: Website | Facebook | Twitter | Pinterest| Instagram | YouTube
Three lucky winners will win one of the following:
Prize Pack #1: OXO Baking Tool Set: One 3-in-1 Egg Separator, One Bent Icing Knife, One Brownie Spatula, One Cake Tester, One Cookie Spatula, One Cupcake Icing Knife, One Cupcake Corer, One Egg Beater, One Stainless Steel Measuring Cups, One Stainless Steel Measuring Spoons, One Medium Cookie Scoop
Prize Pack #2: King Arthur Flour ingredients: One bag of all-purpose flour, one package of Guittard bittersweet chocolate disks, and one bottle of  pure vanilla extract
Prize Pack #3: Peanut Butter and Co. package including: one Dark Chocolate Dreams 6-pack, One Variety 6-pack, and One 31 Days of Dark Chocolate Dreams cookbook
This giveaway is open to US residents only and will be picked from random draw. Giveaway ends Monday March 31 at 11:59 PM. The winners will be notified via email and have 24 hours to respond. If not, the prize is forfeited and another winner will be chosen.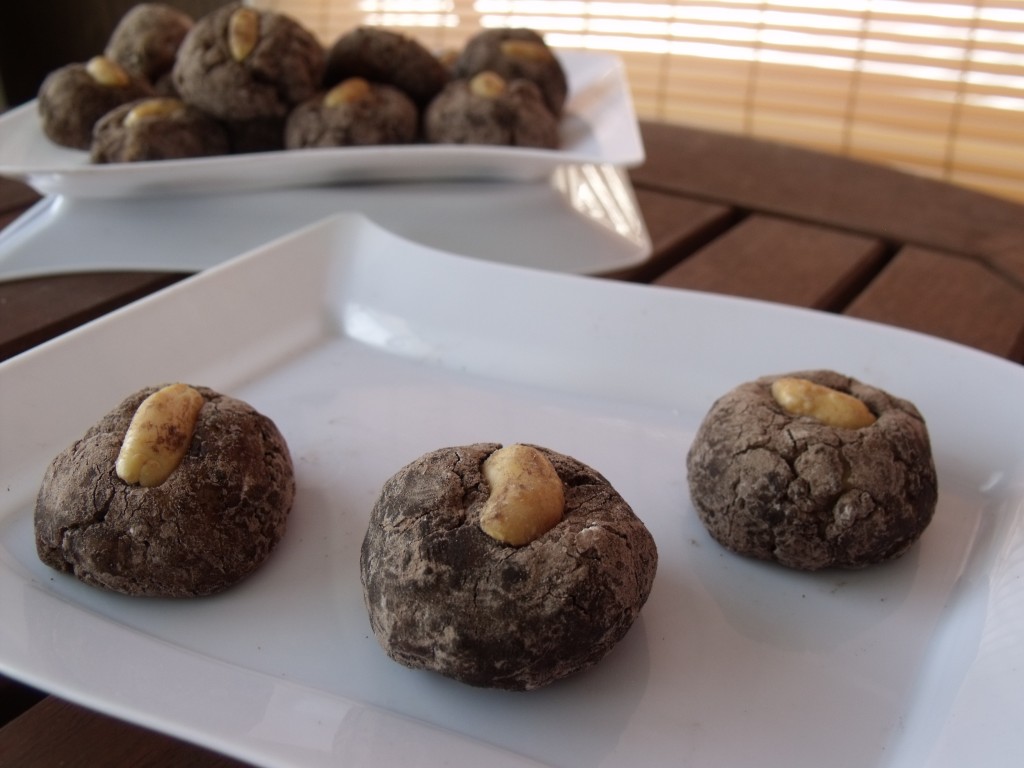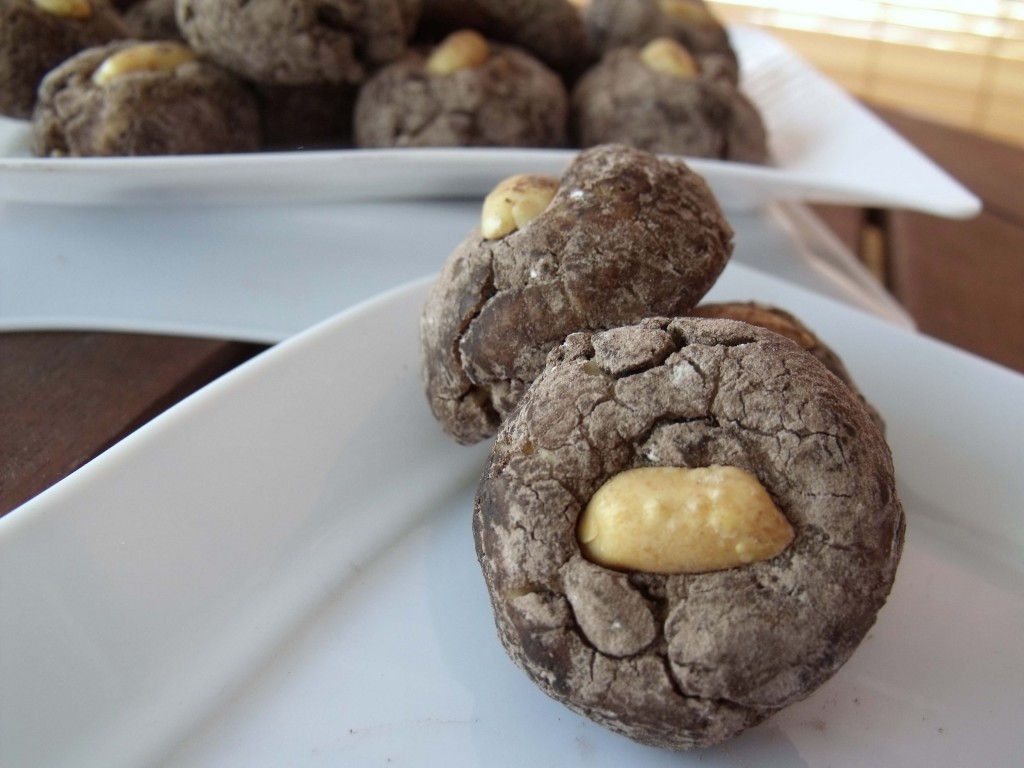 To celebrate Chocolate Peanut Butter Day, I chose to make candy and cookies rolled into one. Literally!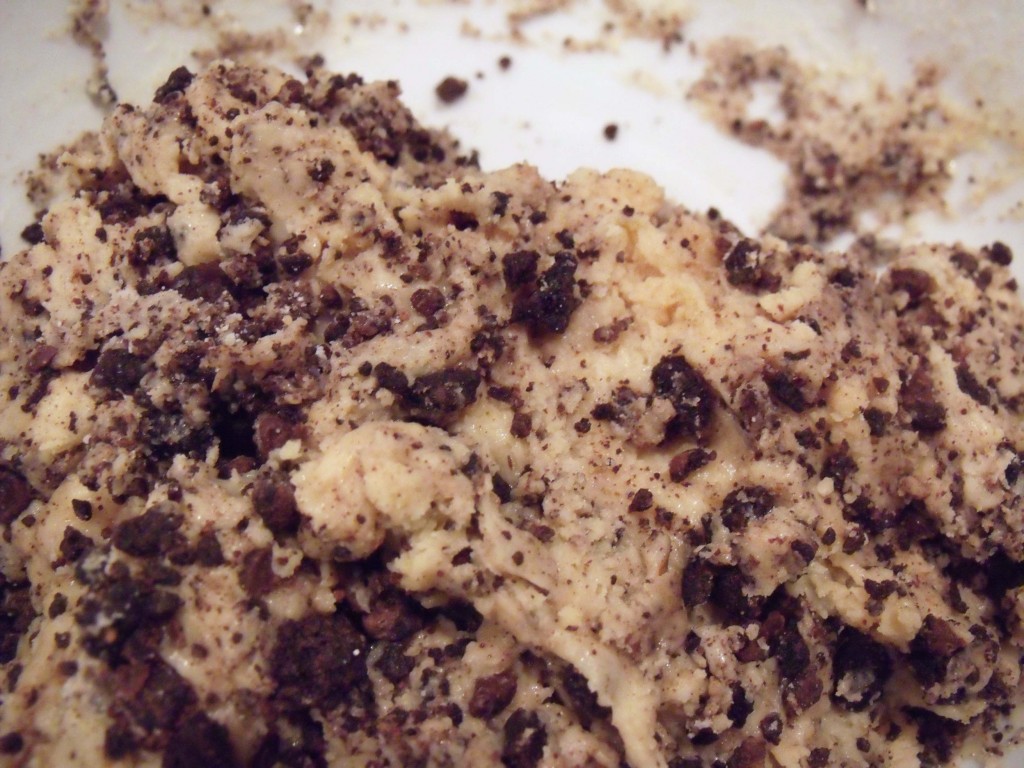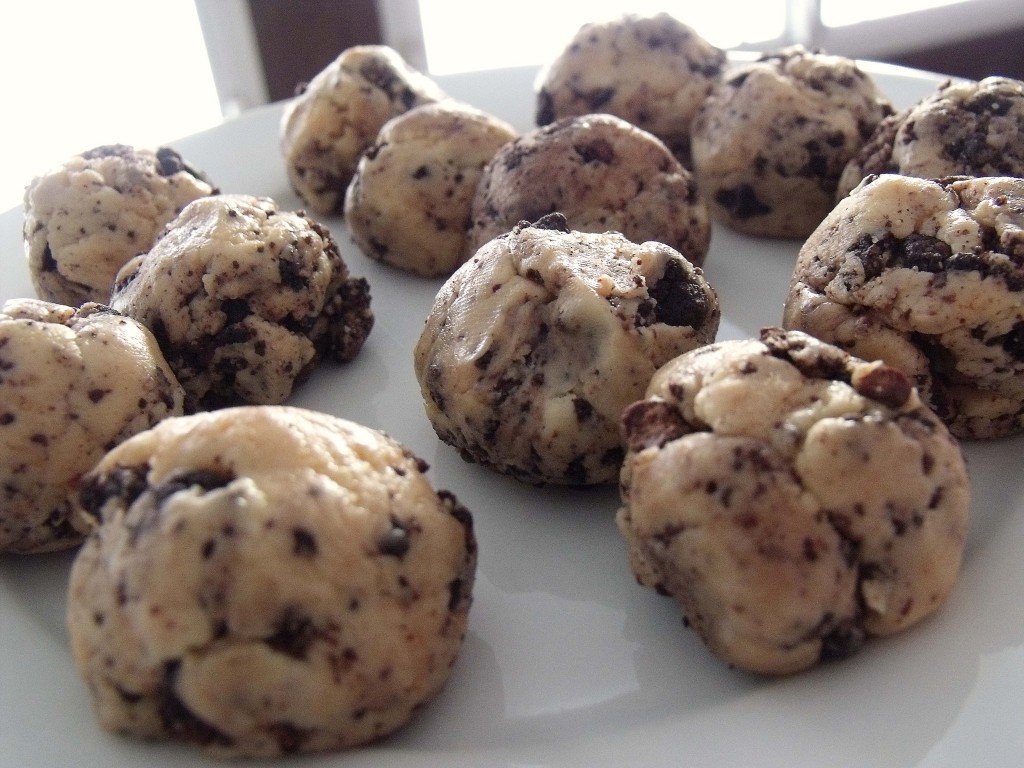 These candies have bits of cookies rolled right inside. I used my own chocolate cookies to crumble but store bought work fine. If you want my cookie recipe you can find it here but leave out the chocolate chips.
Best thing its only a few ingredients!
These little candies are as much fun to make as they are to eat!
Crunchy Chocolate Peanut Butter Balls

Ingredients

⅓ cup sweetened condensed milk
¼ cup chunky peanut butter
3 cups powdered sugar, divided
½ teaspoon vanilla
½ cup crushed chocolate cookies
1 Tablespoon cocoa
¼ cup whole peanuts

Instructions

Mix together ½ cup powdered sugar and cocoa, set aside.
Mix together milk, peanut butter and vanilla.
Gradually stir in 2½ cups of the powdered sugar. Coat your hands with powdered sugar and knead dough until it reaches the desired consistency. Your dough should be firm by not crumbly. Add more sugar or milk if needed. add cookie bits. Dough will be sticky. Form dough into balls and place on parchment paper. Refrigerate for at least an hour until firm enough to handle.
When dough is set eat as is or roll in cocoa mixture. Tap off excess.
Press a whole peanut on top if desired.

Notes

I used my own homemade chocolate cookies for crumbs but you can substitute store purchased cookies to crumble.
Join us in celebrating National Chocolate Peanut Butter Day!