Welcome to another fun linky party hosted by the gals at Foodie Friends Friday!
This week's sponsor is Amanda from Natural Living Mama !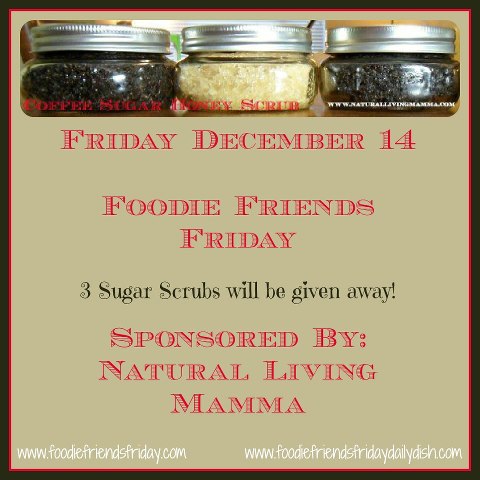 Congrats to last week's Winners!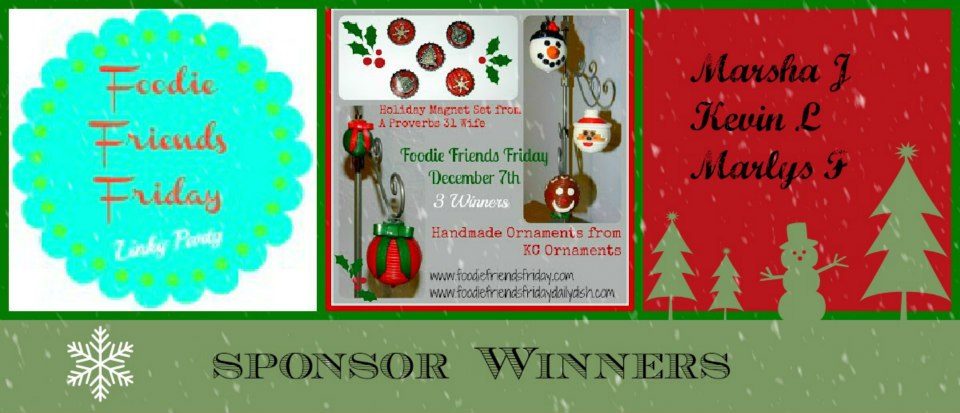 Visit my co-hosts and show them some Foodie Love!
Foodie Friends Friday http://www.foodiefriendsfriday.com
Tracy at Busy Vegetarian Mom http://www.busyvegetarianmom.com
Robyn's View http://www.robynsview.com
Marlys at This and That http://marlys-thisandthat.blogspot.com/
Lois at Walking on Sunshine http://walkingonsunshinerecipes.com
Michelle at From Calculus to Cupcakes http://www.fromcalculustocupcakes.com
Cynthia at Feeding Big http://www.feedingbig.com
Jodie at Binomial Baker http://www.binomialbaker.blogspot.com
R Dawn at Spatulas on Parade http://www.spatulasonparade.blogspot.com
Angie at A lil Country Sugar http://www.alilcountrysugar.blogspot.com
Jutta at HungryLittleGirl http://www.hungrylittlegirl.com/
Kelly at http://www.adornedwell.blogspot.com/
Cindy at Cindy's Recipes and Writings: : http://www.cindysrecipesandwritings.com
Joanne at Winelady Cooks: http://www.wineladycooks.blogspot.com
Marlene at Nosh My Way: http://www.noshmyway.com
Ericka at http://www.chefpickykid.com
Kiera at http://www.lusciousdelights.blogspot.com.au
Now on to the Party!
You don't need a website to enter, skip the add url section and hit next and then upload picture from your computer.