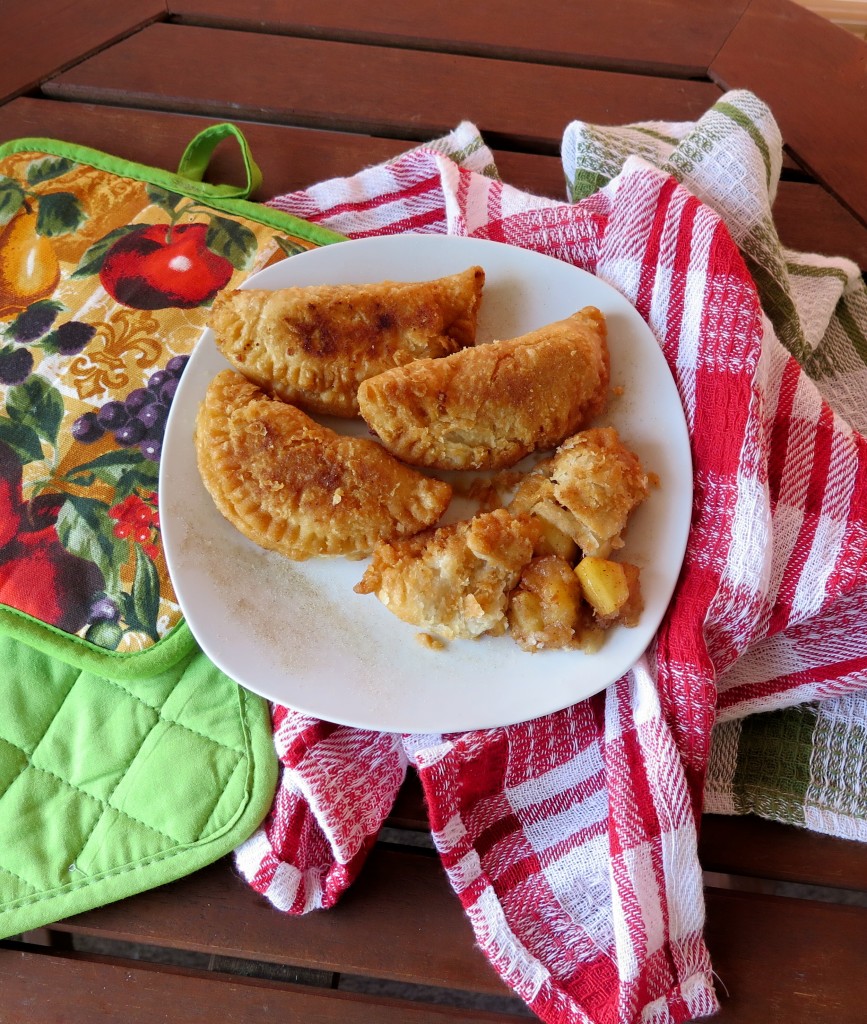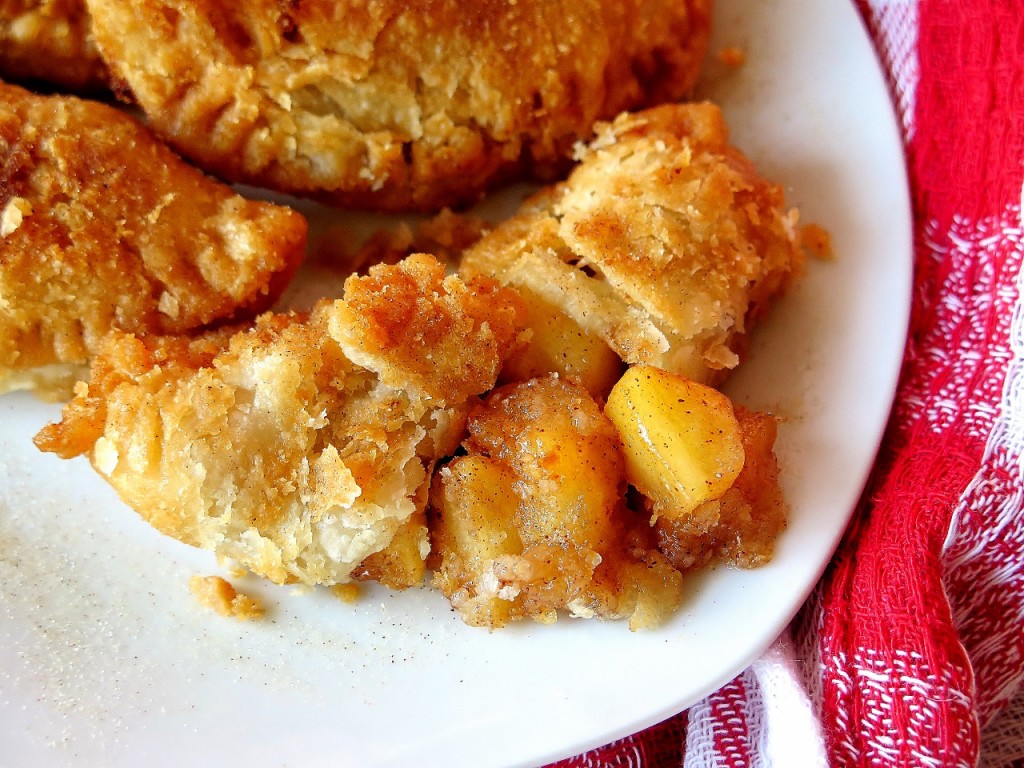 Fried Apple Pies you can eat on the go. Cradle these treats in your hands, bite into a flaky crust filled with sweet, cinnamon apples. Enjoy!
Welcome to #PiDay 2017! We're a group of bakers who simply love pie. Do you love pies? Then you are in the right place!
Pi is defined as The ratio of a circle's circumference to its diameter. Equal to 3.14159265358979323846… (the digits go on forever without repeating). Almost as many way we can enjoy pies.
I love pies! Fruit Pies filled with apples, strawberries, bluesberries, cherries and peaches.
Custard pies in banana, chocolate, or coconut cream. Pies piled high with whipped cream and meringue.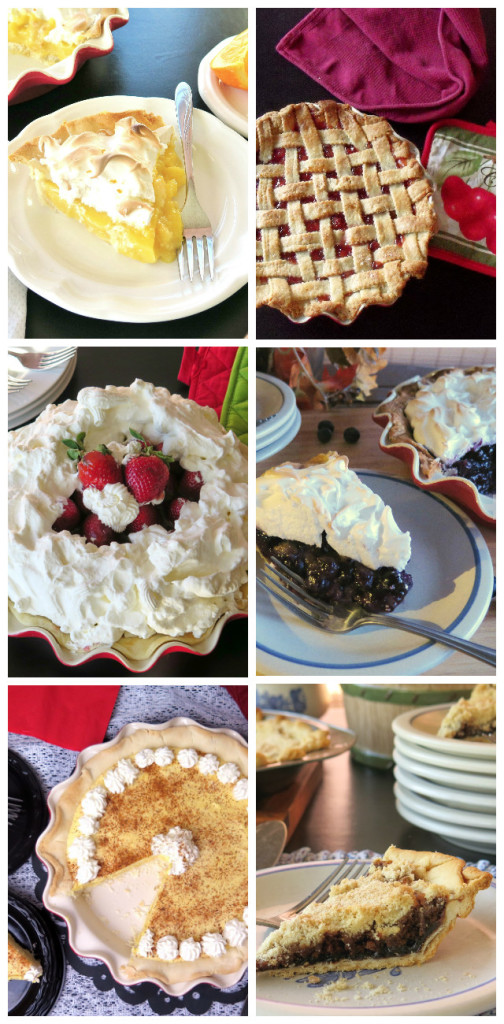 Ahhhh meringue. Meringue in lemon, lime, orange curds and fruit based pies like blueberry.
Today I wanted to keep it simple. A quick treat for anytime from breakfast to midnight snack.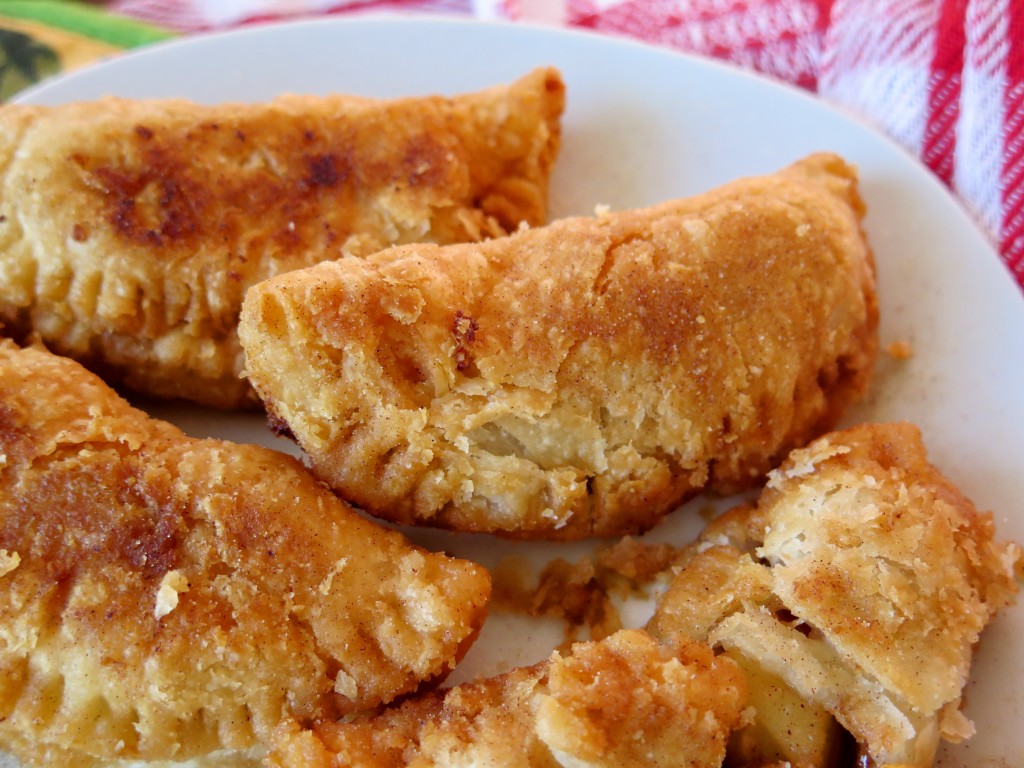 Ready-to-use pie dough and fresh apple filling make these Fried Apple Pies your own creation. You are in control. Make your pies as sweet as you like. Fry these as dark as you like, and yes, ice your pies if you like!
Ingredients
2 tablespoons butter
4 apples, peeled, cored, and sliced
1/2 cup sugar
1/2 teaspoon cinnamon
1 teaspoon lemon juice
One ready to bake pie crust
oil for frying
Instructions
In a medium saucepan, melt butter, add apples, sugar, cinnamon and lemon juice. Saute over medium heat until apples are soft and caramelized. Set aside to cool.
Unroll pie sheet. Cut into 6 circles or rectangles.
Fill each pie dough with about 1 tablespoon of filling. Wet edges with water and seal.
Heat oil to 375 degrees. Fry pies until golden brown, turning once. Drain on paper towels. Enjoy warm.
http://www.cindysrecipesandwritings.com/fried-apple-pies-piday/

Food for Thought…What is the most unusual pie you ever ate? Was it frozen ice cream or yogurt based? Maybe it was a meat pie or mincemeat? How about the crust? I'd love to hear your thoughts in a comment below.
Enjoy all these delicious pies baked up by our blog friends. Hope you have a delicious #piday! 2017!