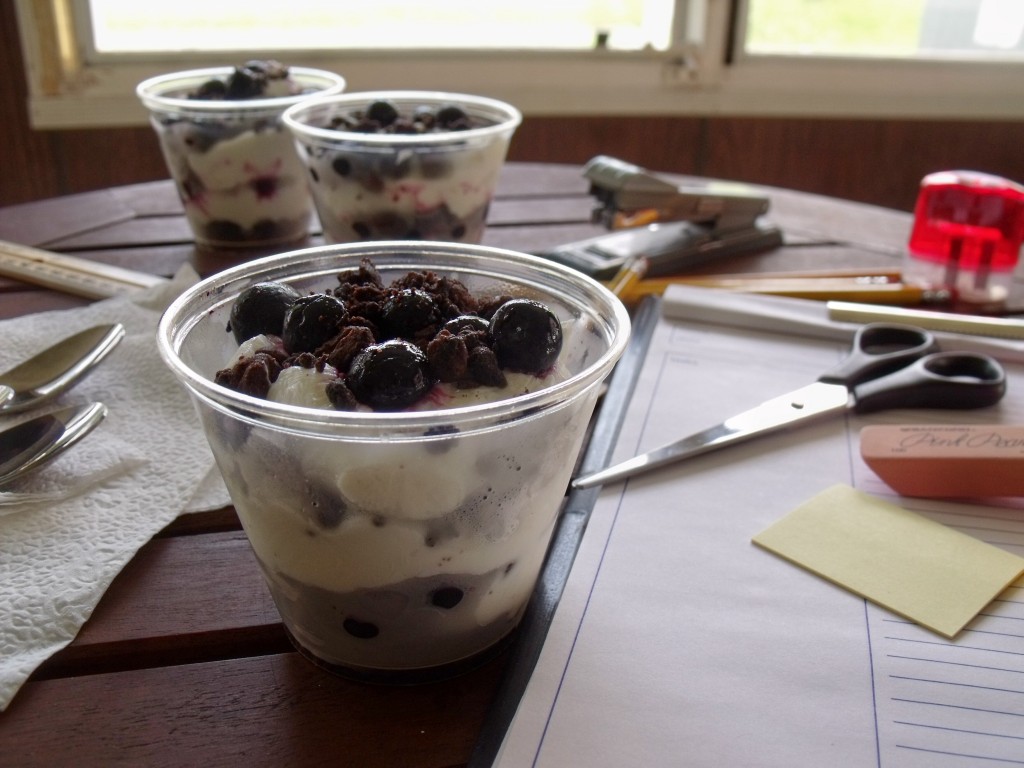 A new school year is always exciting! New classrooms, maybe a new building, new friends and a new teacher. With all the changes and challenges our kids and grandkids face its nice to see a bit of familiarity when they get home. An after school treat can be just that; a welcome home, unwind and recharge snack. Frozen Yogurt Mud Pies are just that kind of snack.
Layers of homemade chocolate cookie crumbs, plain Greek yogurt and frozen fruit. I used these chocolate chip cookies to make the crumbles but you can use store or bakery cookies too. Greek yogurt or high fat content yogurt freezes best with little or no ice crystals forming. I used blueberries like little rocks. The blueberries are juicy but still frozen. You can use any fruit you like to sweeten the pot!
It only takes a few minutes to make these cups. Put them together in the morning and freeze just until set. They will be frozen by the time the kids get home from school! If your cups seem to be too hard, you can refrigerate them to thaw or if in a microwave safe container, give it a quick partial thaw.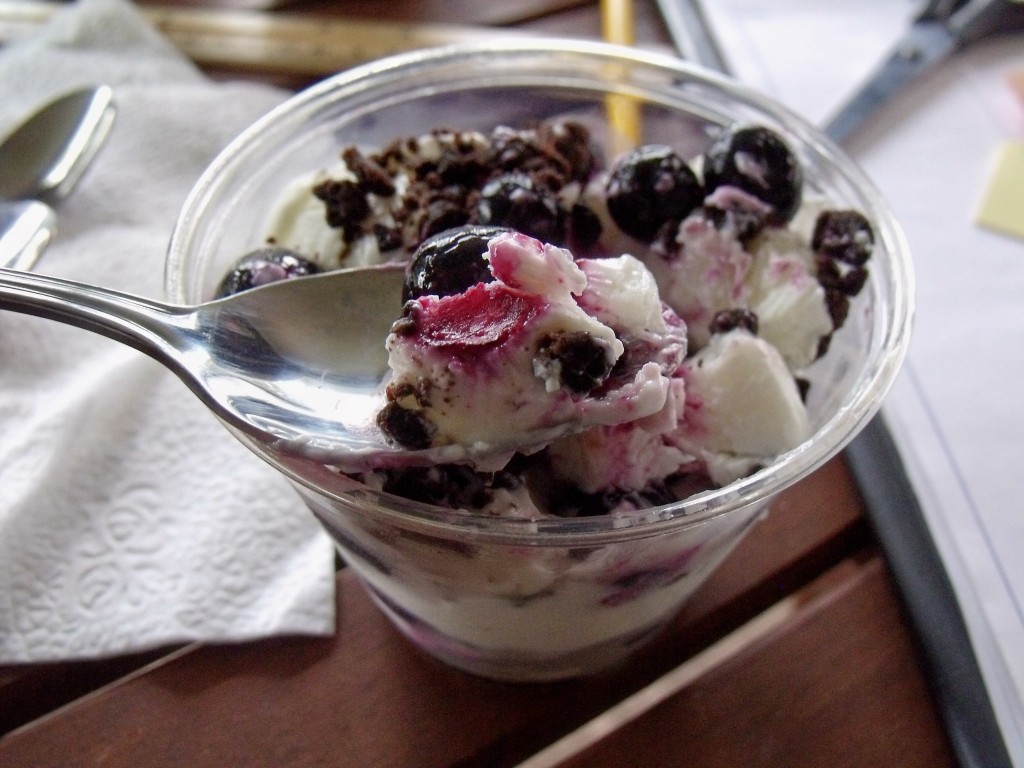 Frozen Yogurt Mud Pies
Ingredients
1½ cups plain Greek yogurt
1 cup frozen blueberries or fruit of choice
1 cup cookie crumbs
Instructions
Continue layering ¼ cup cookie crumbs,1/4 cup yogurt and ¼ cup blueberries to fill the cup. Cover with plastic wrap and freeze for several hours until firm. Serve frozen.
This event is being hosted by Tammi of Momma's Meals with help from host-in-training Gwen of Simply Healthy Family.  thanks ladies!
Check out all the great back to school ideas for lunches, snacks and quick dinners from our Sunday Supper Group!
Back to School Beginnings
Back to School Lunches and Simple Suppers
Back to School Sips
Back to School Super Snacks
Back to School Sweets and Treats