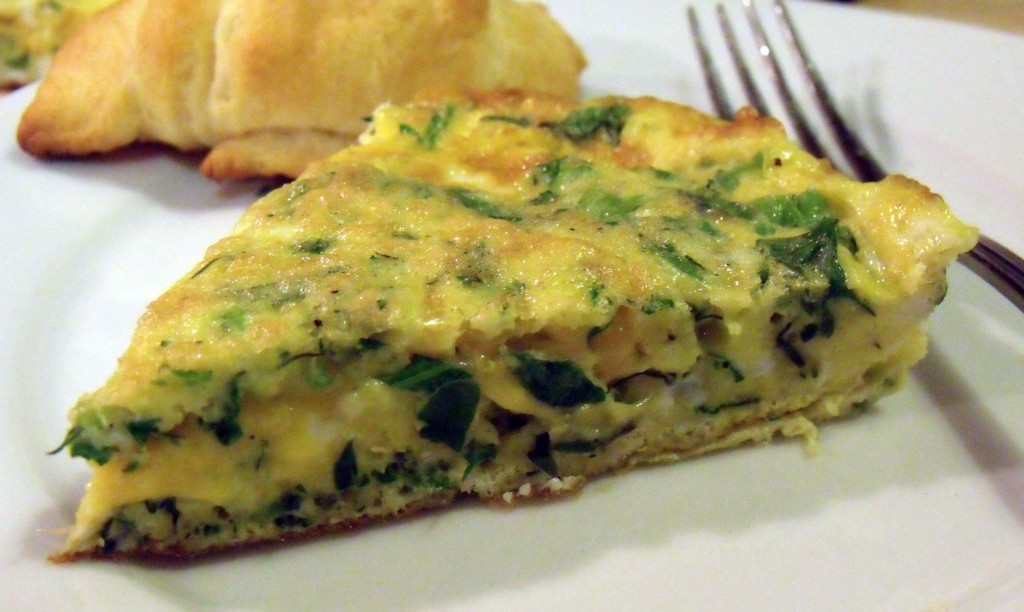 I can't wait for spring. I'm so looking forward to seeing more green outside. Most of my spring flowers are still buried under a foot of snow! Sorry crocus! For now I will settle for March Weekday Suppers featuring green or in my case, greens in a frittata.
My Herb Frittata showcases the best of spring. You have fresh baby spinach and arugula, bright green parsley and dill, crisp green onions suspended in wholesome eggs. Oh and cheese, don't forget the cheese!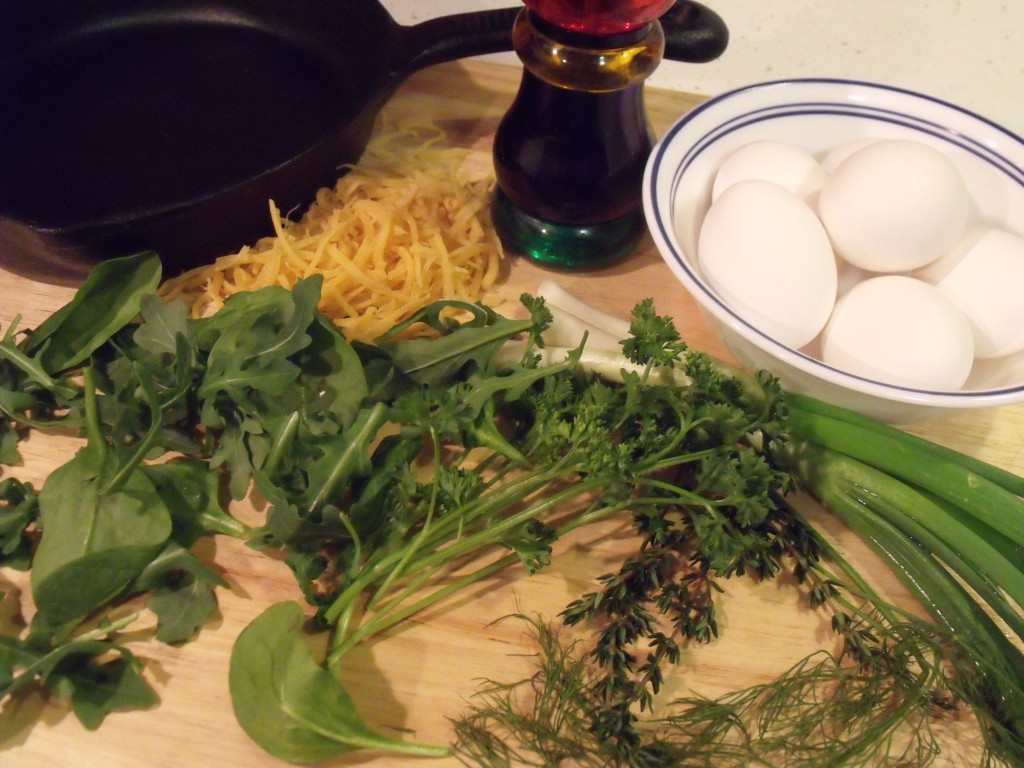 I used a cast iron pan to make this dish. You can use any oven safe pan or just cook it on the stovetop. It all depends if you like your frittata browned or not.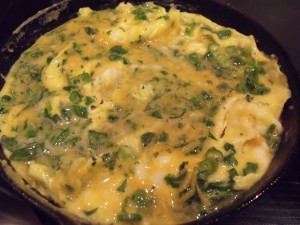 I can eat it either way but it does look good whole out of the pan.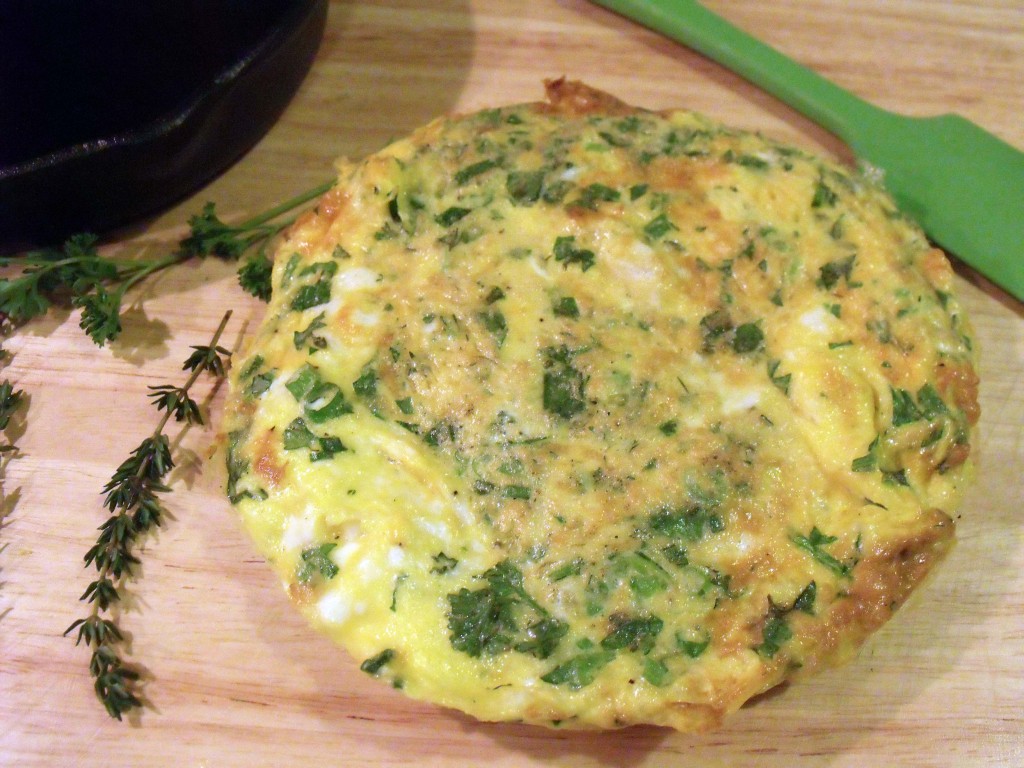 Herb Frittata #WeekdaySupper #green
Ingredients
8 eggs
2 cups baby spinach, loosely packed
2 cups arugula, loosely packed
½ cup parsley, stems removed
¼ cup chopped green onions
¼ cup dill, chopped
1 Tbsp. minced garlic
¼ tsp. salt or to taste
¼ tsp. freshly ground black pepper or to taste
½ cup shredded cheddar
Instructions
Spray a 10-inch non-stick, oven-safe skillet with cooking spray. Whisk eggs, salt and pepper together in a large bowl.
Roughly chop spinach, arugula, parsley then add these to the eggs. Add chives, dill and garlic. Stir to blend then pour into skillet.
Cook over medium heat until almost set, about 5 minutes. Lift the edges and tip the skillet slightly to allow uncooked eggs to flow underneath.
Top frittata with cheese and broil on high 4 to 5 minutes until eggs are thoroughly cooked and cheese is melted.
Cool frittata slightly in pan then remove onto a plate. Cut into wedges. Serve hot, cold or at room temperature.
Enjoy these quick and easy Weekday Supper ideas from the Sunday Supper group. Remember think green!
Tuesday – Melanie Makes – Ravioli and Spinach Lasagna
Wednesday – Noshing With The Nolands – Spring Pea Soup
Thursday – The Dinner-Mom – Seared Scallops over Wilted Spinach
Friday – Sue's Nutrition Buzz – Chicken Saag :  Spicy Chicken Smothered In Creamy Spinach Sauce