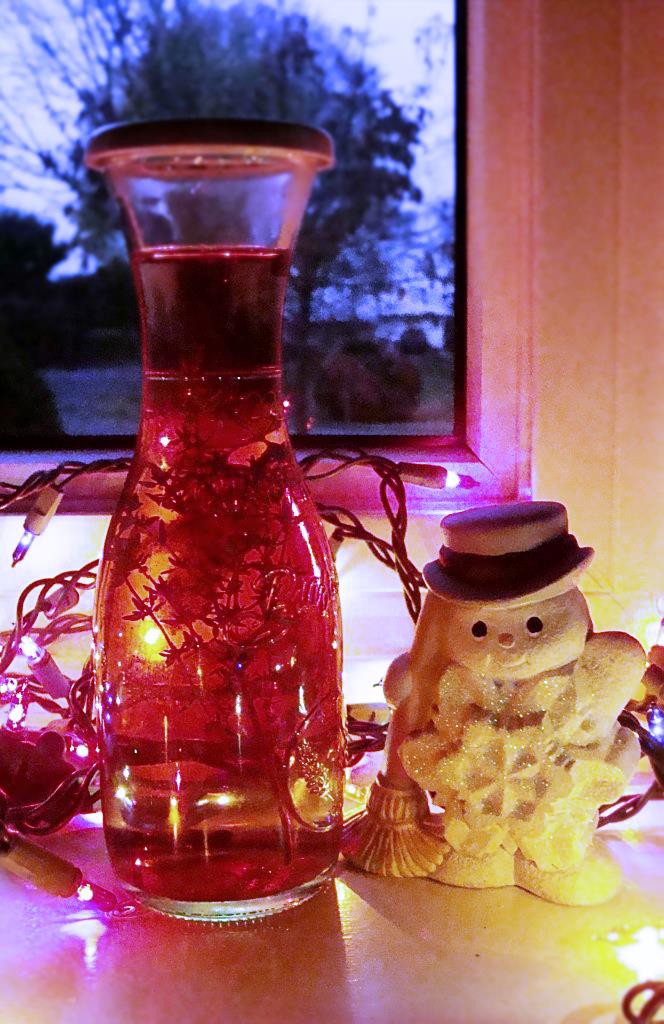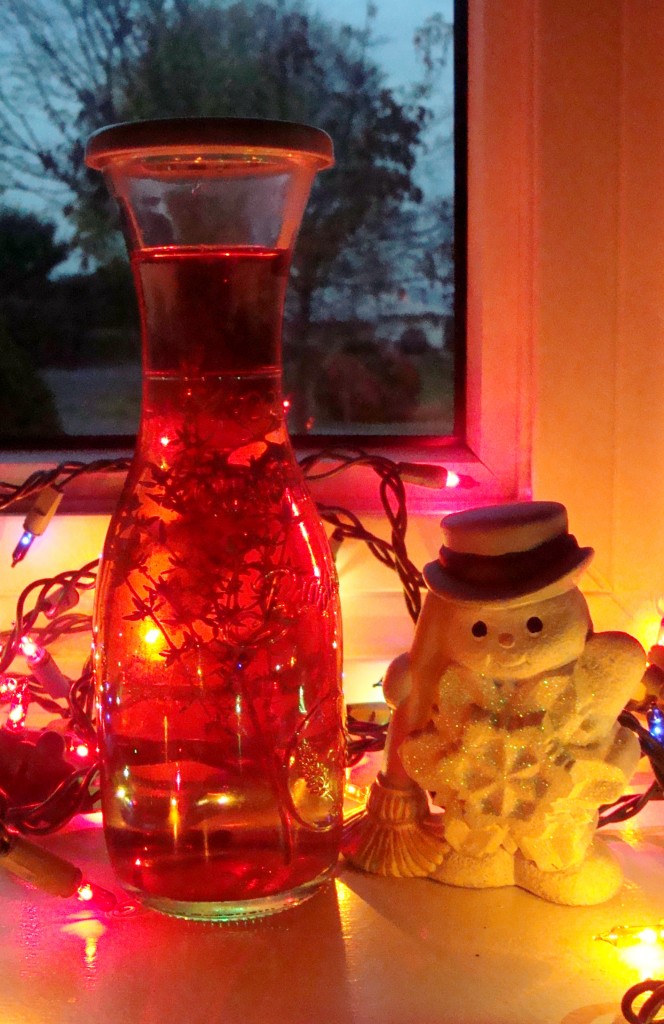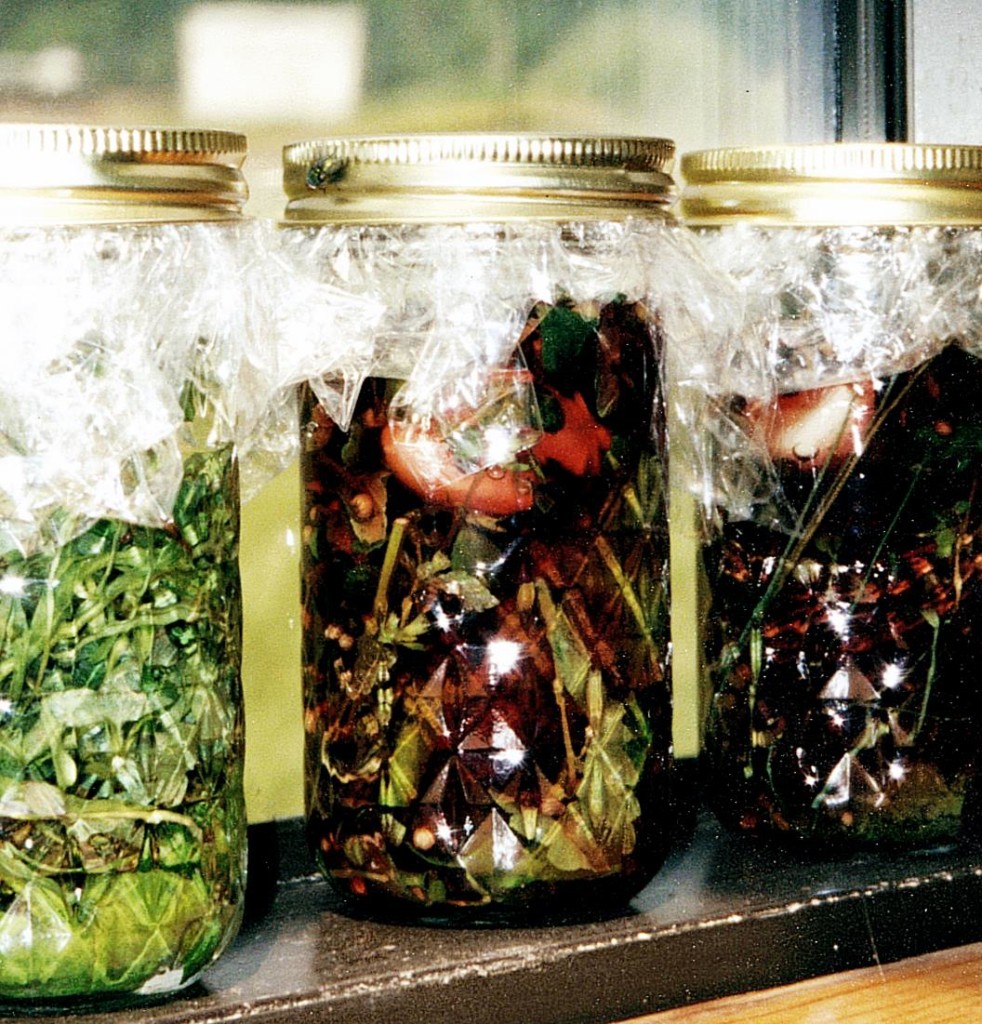 Herbal Vinegars
Welcome to Gifts from the Kitchen #SundaySupper Sunday! This week's Sunday Supper co-hosts are the wonderful and talented Susan from The Wimpy Vegetarian and Amber from Mamas' Blissful Bites Blog URL: Mamas' Blissful Bites . Thanks ladies!
I'm a big proponent of giving homemade gifts around the holidays. A personal touch can mean so much in world of gift cards and "the season's hottest gifts" that we see advertised on TV.
Homemade herb flavored vinegar makes a great base for salad dressings and marinades.You can add your favorite salad dressing recipe on a card as a bonus!
Ingredients
2 cups white wine vinegar, red wine vinegar (or combo of both)
1-cup mixed fresh herbs (basil, oregano, tarragon, thyme, marjoram, chives, etc) use leaves, stems and flowers
3 garlic cloves, peeled and crushed
mixed peppercorns
whole dried cayenne peppers (optional)
2 NEW quart-size Mason jars
plastic wrap
wooden spoon, coffee filter, funnel
Combine vinegar, herbs and spices. Stir. Cover the jar mouth with plastic wrap, lid and store at room temperature. Shake or stir daily for 2 weeks. Line a funnel with a coffee filter and strain vinegar into a clean, sterile jar.
You can add fresh sprigs or herbs for decoration.
Vinegar keeps about 3 months.
Need more gift ideas to make and share from your kitchen? Check out these #SundaySupper contributors for great suggestions, recipes and how-tos from all of us to all of you!
Breads / Breakfast
Condiments / Ingredients
Soup and Snacks
Sweets
Drinks
Please join on us on Twitter throughout the day during #SundaySupper on November 11.  In the evening we will meet at 7pm EST for our weekly #SundaySupper live chat.
All you have to do is follow the #SundaySupper hashtag or you can follow us through TweetChat.
We'd also love to feature your own posts for Gifts From the Kitchen on our #SundaySupper Pinterest board to share them with all of our followers, too.