Do you love waffles? Do you love them enough to eat them all week?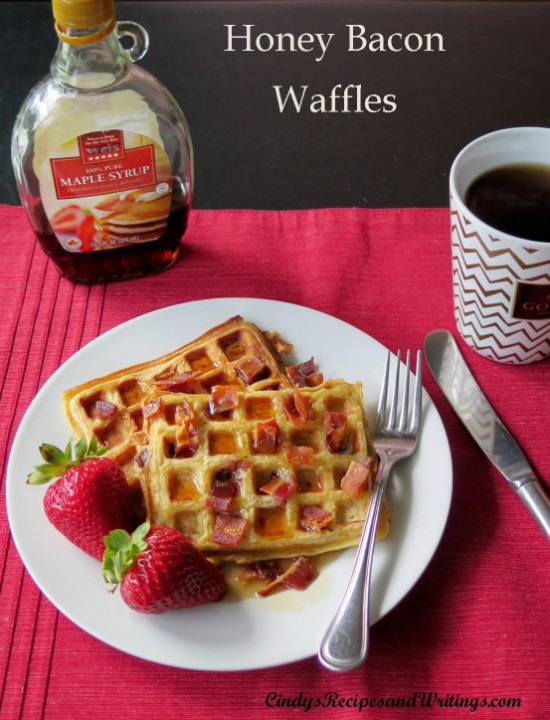 Waffle mania has taken over the web! It's national #WaffleWeek and 27 of the world's best waffle loving blogs have gotten together to celebrate!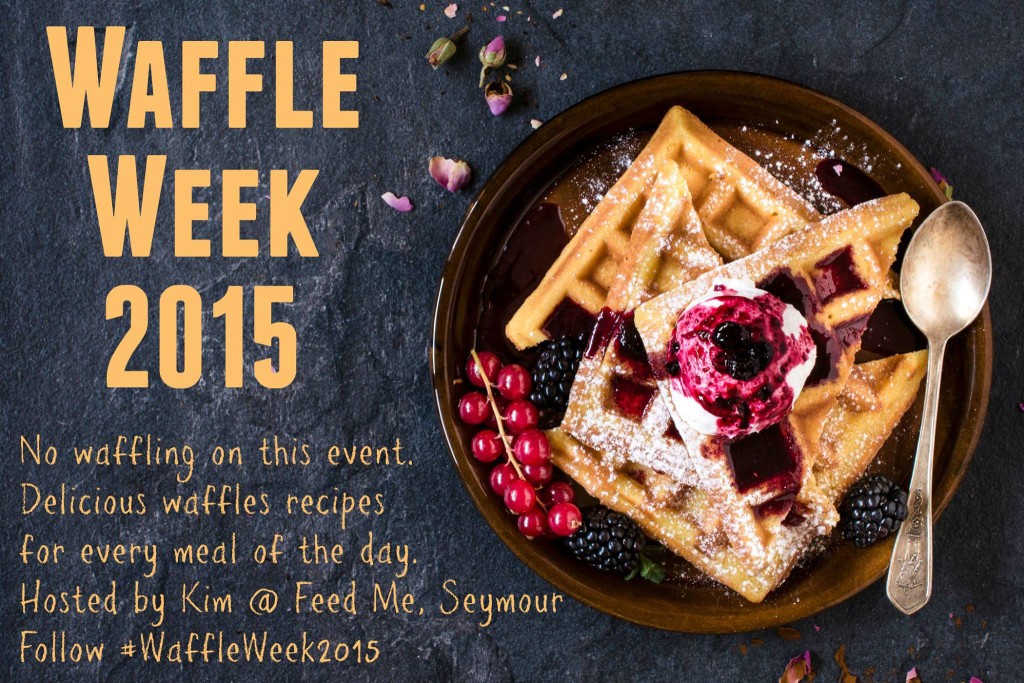 All week long we will be sharing our tasty recipes that kick waffles up a notch! Thank you Kim from Feed Me Seymour for hosting this fun event!
I want to start the week off with some Bacon and Honey Waffles. Salty sweet and ready to eat! All the good things in one bite!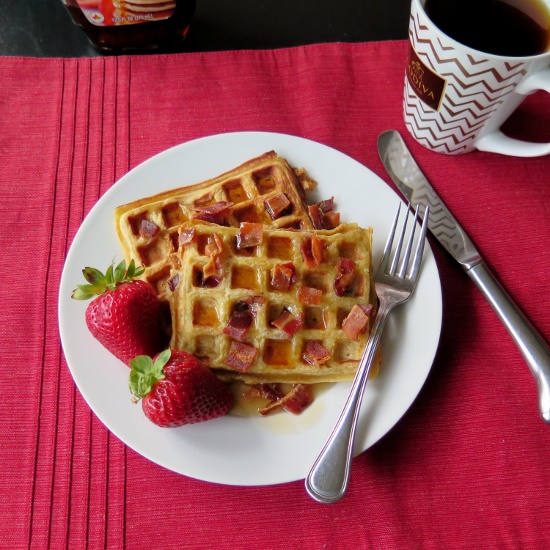 Get ready for fall flavors! Now if Cinnamon Rolls are more to your breakfast liking, I have a suggestion. Cinnamon Roll Waffles. These beauties smell as good as they look.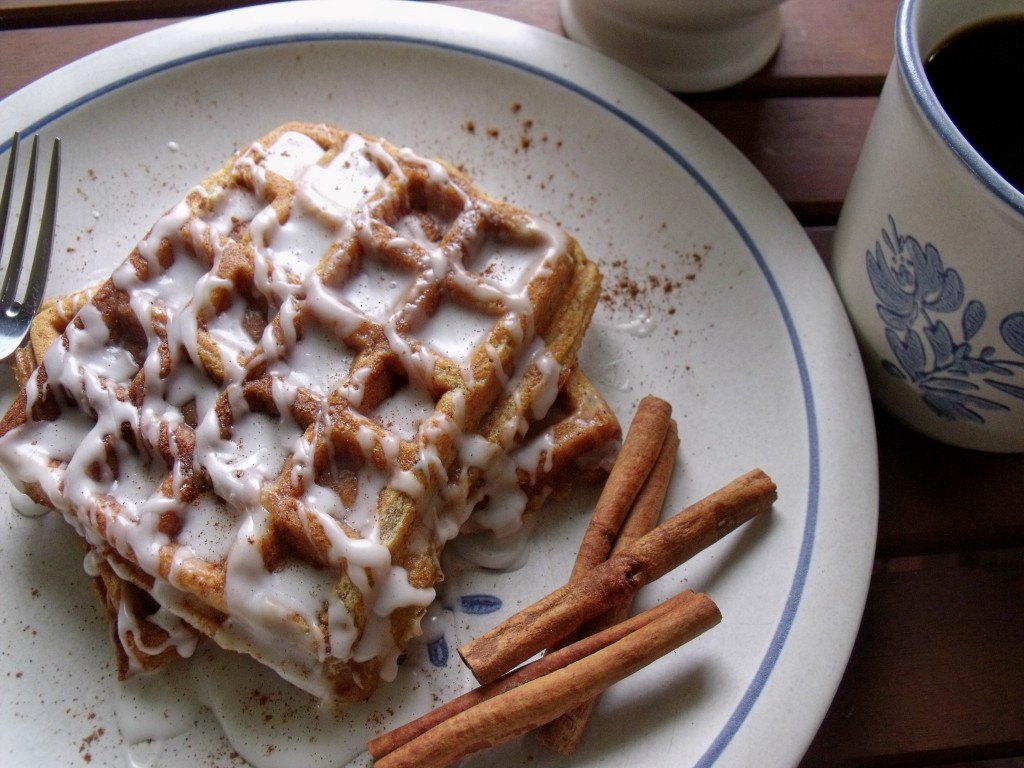 I'm a sucker for an ice cream sandwich anytime of year. How about Lemon Ice Cream and Blueberry Waffles ? These are my kind of sandwich!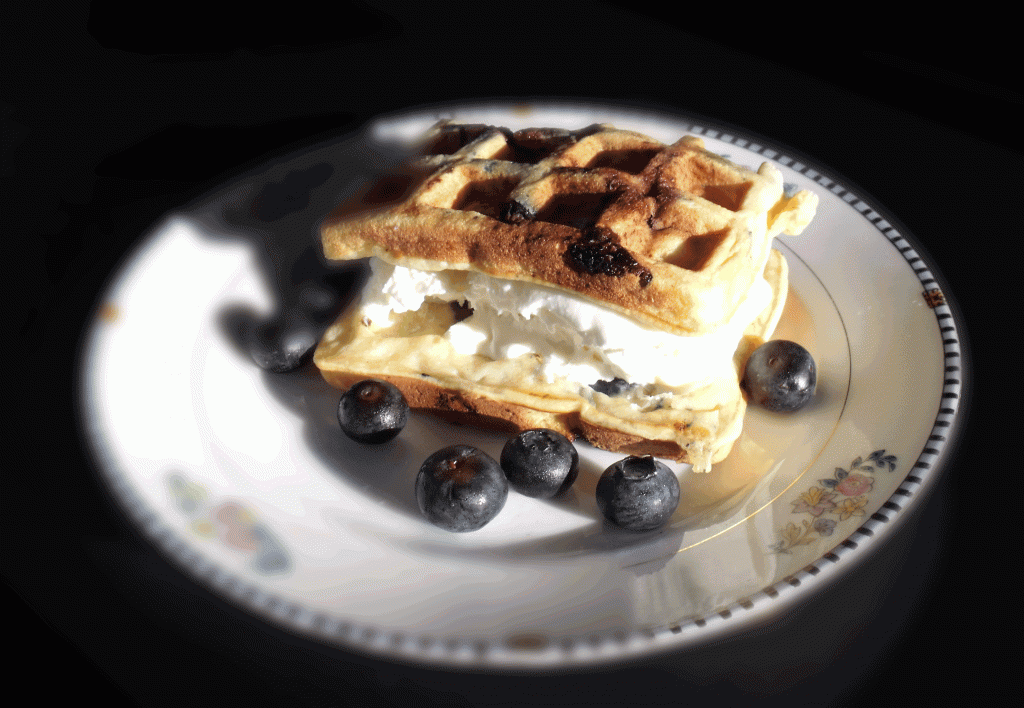 Perhaps a stack of Classic Belgian Waffles will entice you? Pile these light airy breakfast treats with fruit and whipped cream.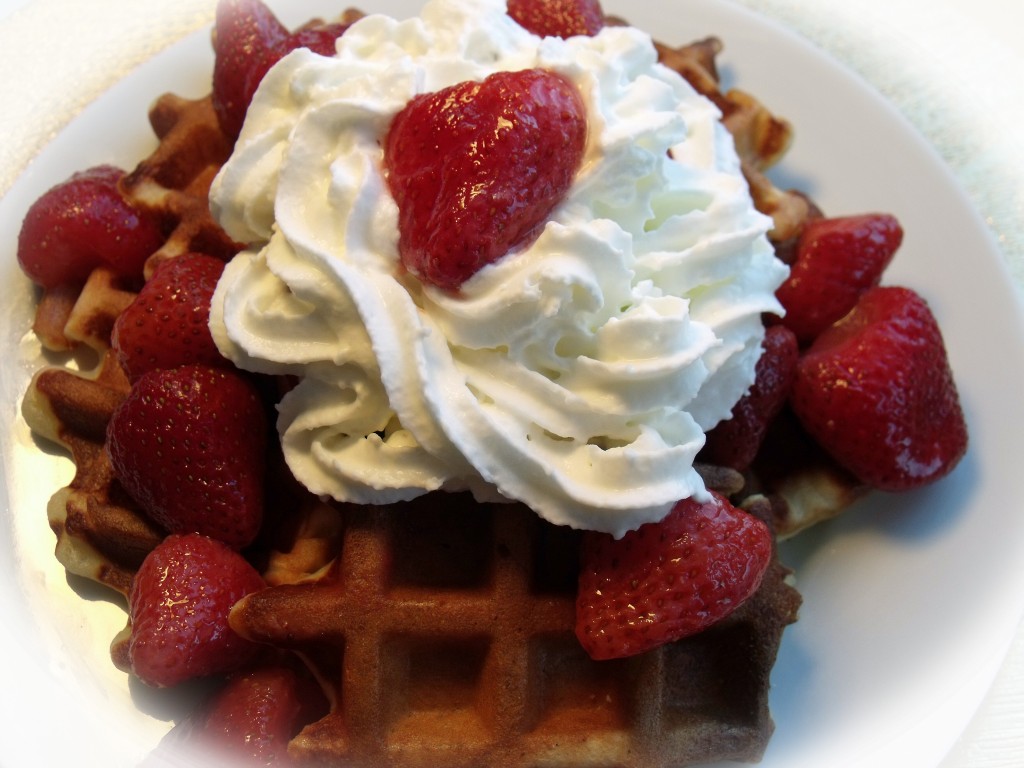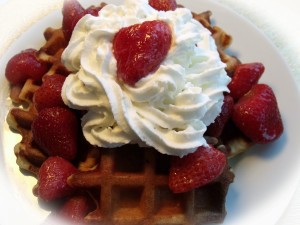 Cream Dried Beef anyone? Cornmeal makes these special. a breakfast, lunch or dinner treat!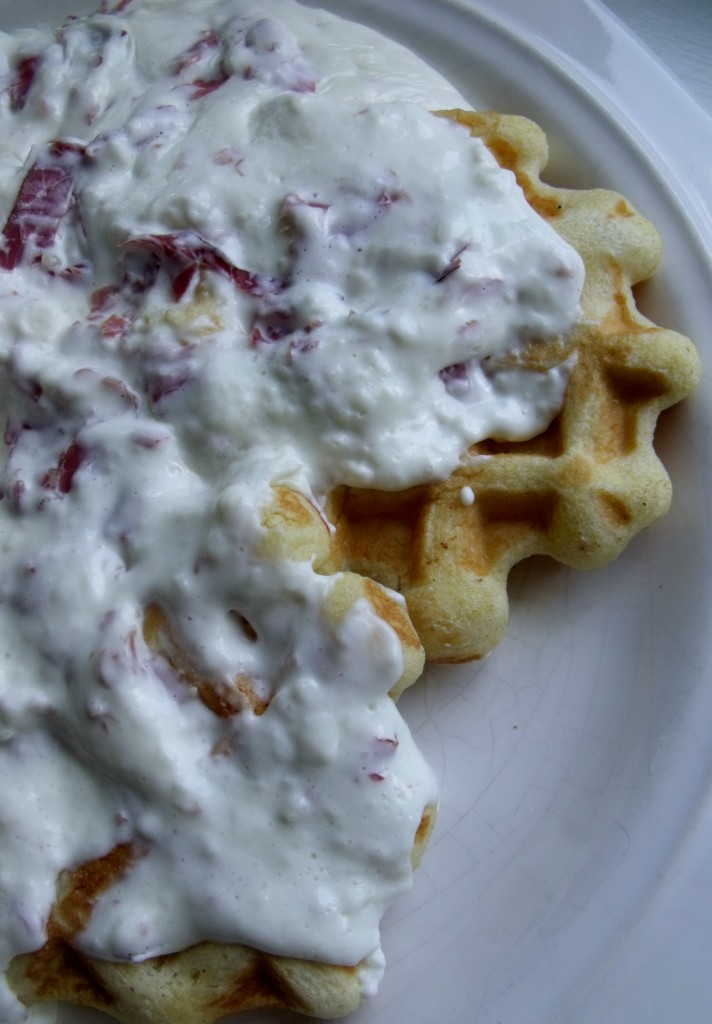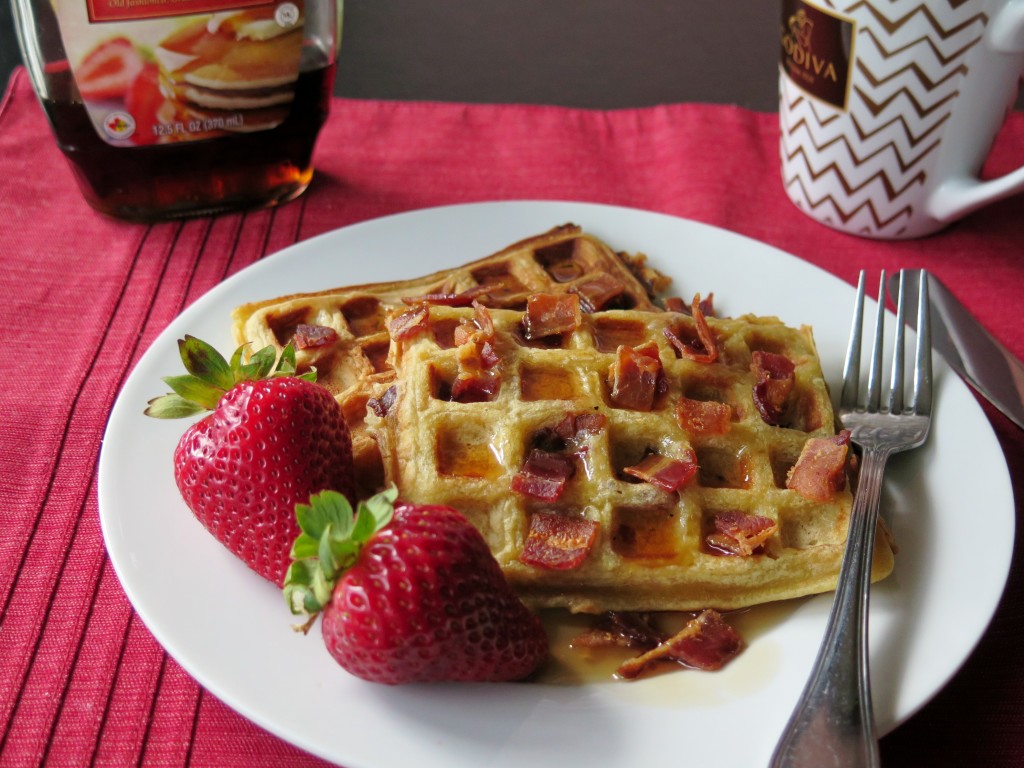 Today we're here to sample these waffles. There is bacon in these honey sweet waffles and of course, sprinkled on top too! Enjoy with maple syrup, honey, powdered sugar or plain!
Ingredients
1 cup all purpose flour
1/4 cup brown sugar
1/2 teaspoon baking powder
1/4 teaspoon baking soda
1/4 teaspoon salt
1 Tablespoons honey
1 cup warm milk
2 eggs, beaten
2 tablespoons unsalted butter, melted and slightly cooled
1/4 cup bacon bits
Instructions
Whisk together flour, brown sugar, baking powder, baking soda and salt.
In a separate container, whisk together butter, milk and honey. When cool, slowly add to eggs.
Fold wet ingredients into dry mixture.
Pour batter onto hot waffle iron. Sprinkle with bacon bits.
Top waffles with additional bacon bits if desired.
http://www.cindysrecipesandwritings.com/honey-bacon-waffles/
Enjoy all these delicious waffle creations in celebration of National Waffle Week!

Appet-affles
Breakf-affles

Waffl-ides

Dessert Dish-affles