Honey Shrimp Puffs brighten your New Year Eve Parties and get-togethers. Easy bite-sized shrimp and spinach stuffed puff pastry. Sprinkled with sesame seeds.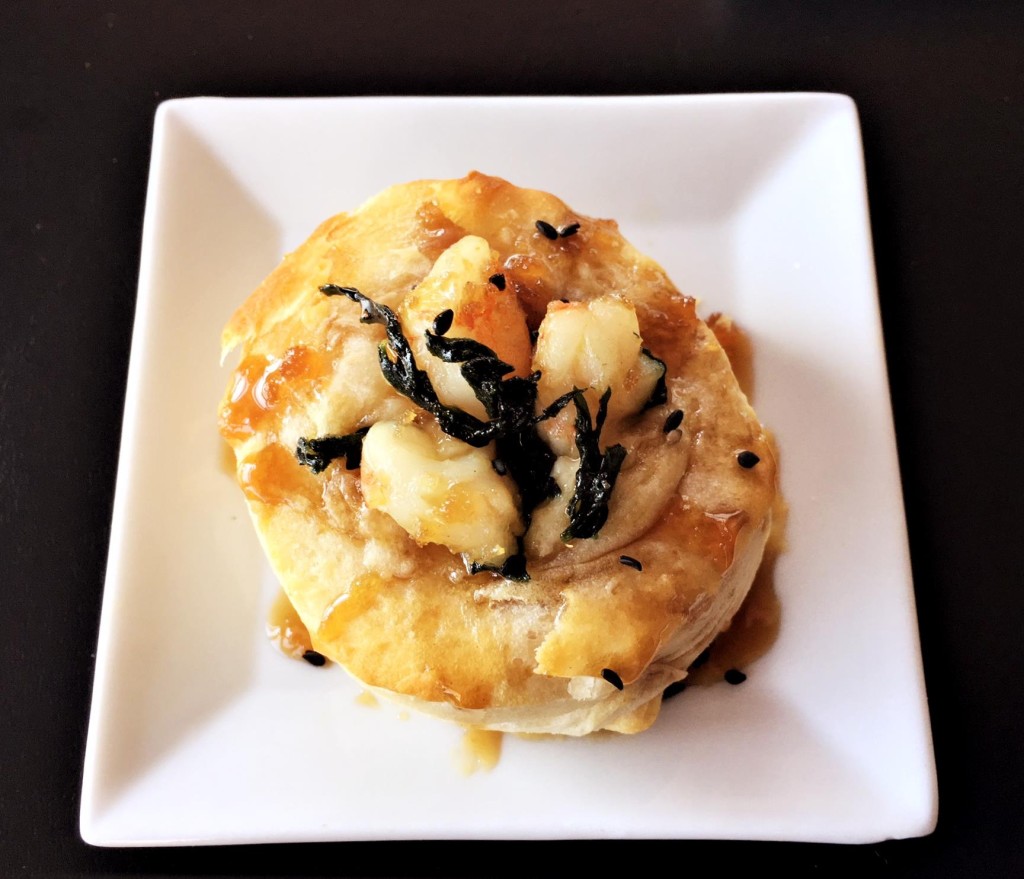 This week's Sunday Supper Event:
Celebrating New Year's Eve is a blast, and there really isn't any better way to celebrate than with food and drinks. For this Sunday Supper, bring your best New Year's Eve Menu Ideas to the table. Let us know what you're planning!
I love small plate and appetizer parties! I like the idea of sampling a little of this now and maybe some of that later.
Hot hors d'oeuvres can be a challenge. All cold offerings can be boring.
That's when puff pastry becomes the hero!
You can cut and shape it. Stuff it like in savory Spanakopita, layer it like in a sweet Baklava.
I chose to cut puff pastry into rounds and bake. I gently press well in the top of slightly cooled bake round and fill.
Just about anything will work if you serve them close to when they were made.
For New Year's Eve I want to be a little fancy! 😉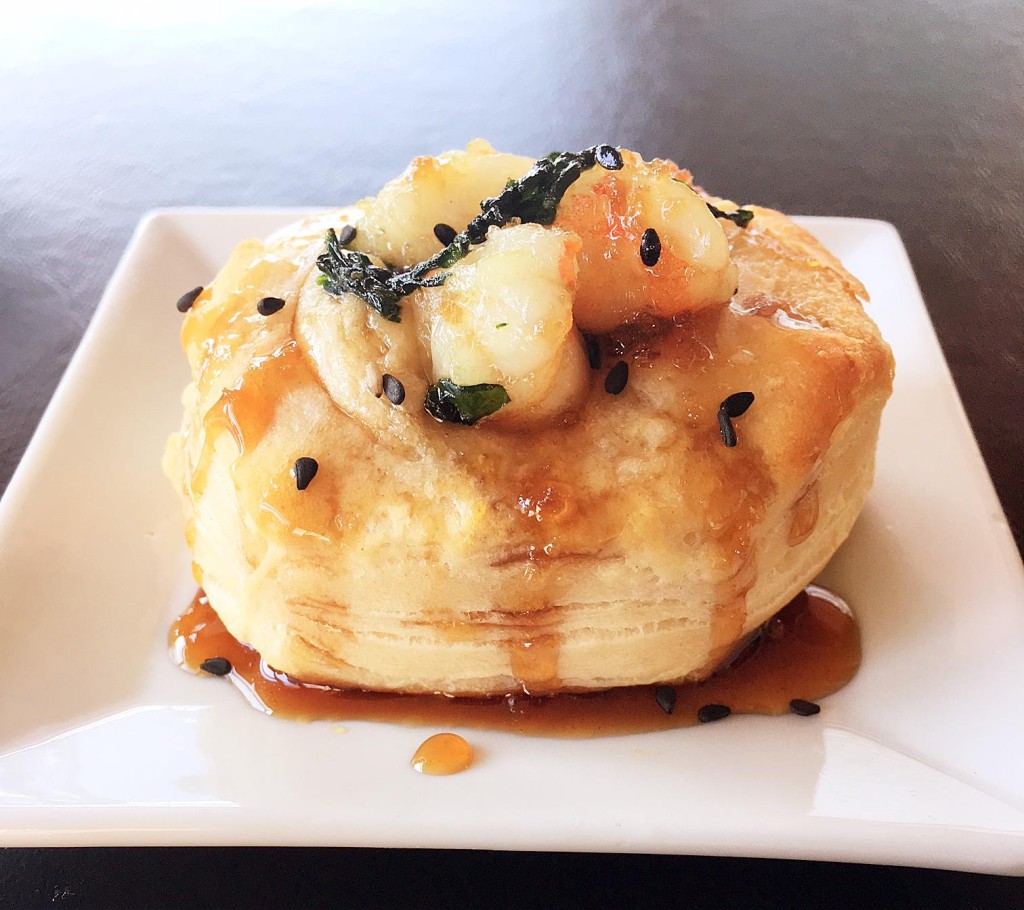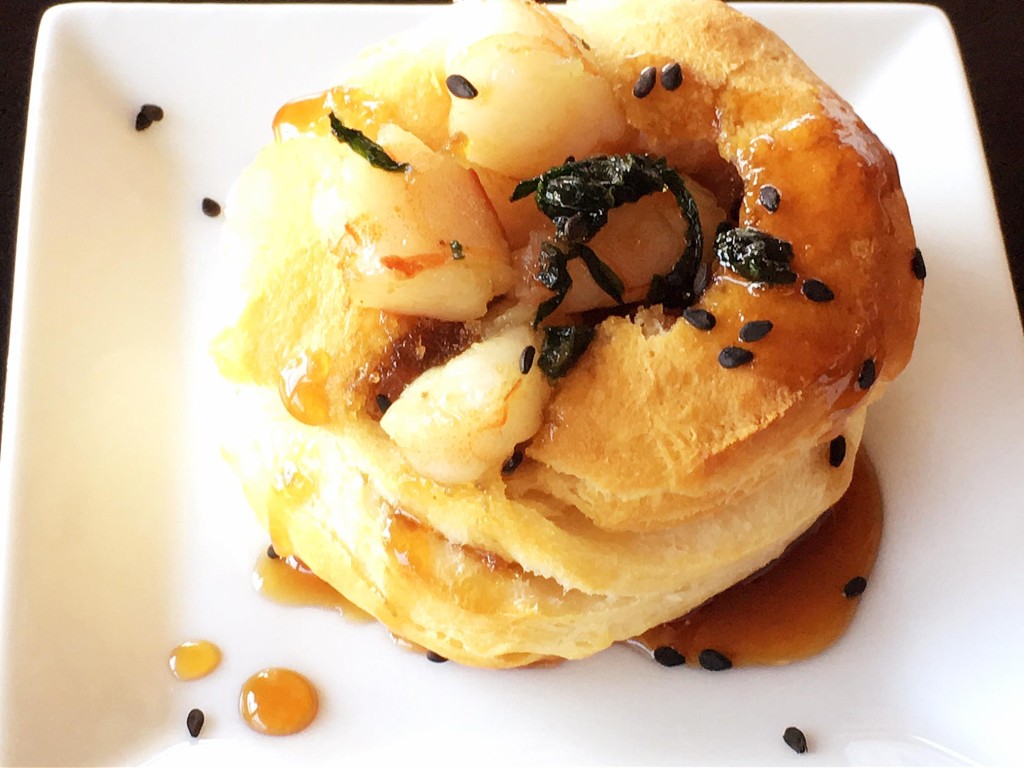 Forgive me for not having elaborate photos on this one. I was hungry and just did close ups! Ha!
I guess that means these Honey Shrimp Puffs turned out pretty darn good! Why yes, yes they did!
I used a cap from a spice bottle to make small circles from the puff pastry sheet. These worked out as a perfect sized bite.
Enjoy!
Honey Shrimp Puffs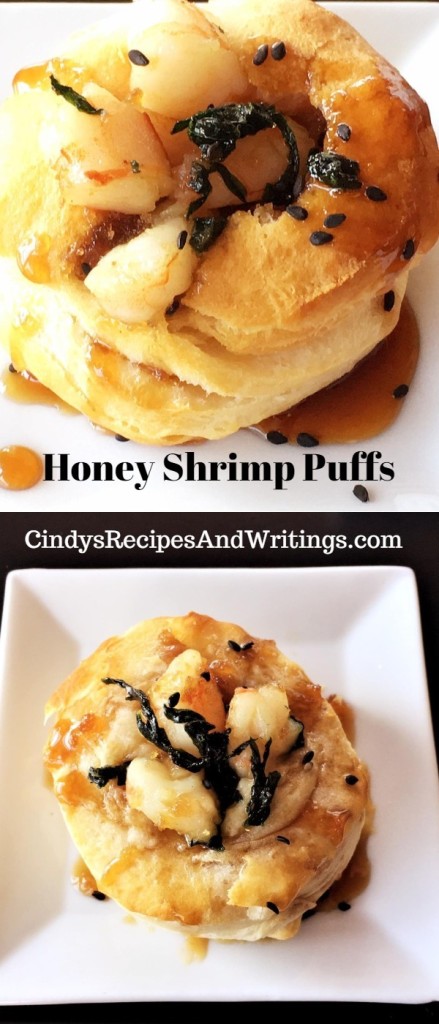 Ingredients
1 sheet puff pastry thawed
1/2 pound shrimp
1/2 teaspoon sesame oil
1 teaspoon vegetable oil
1/2 cup spinach, chiffonade cut
1/4 cup honey
1 tablespoon black sesame seeds
salt and pepper to taste
hot sauce optional
Instructions
Cut puff pastry into 12 1-inch rounds. Bake according to package directions. (about 10 minutes at 425 then reduce temp to 375 and bake a few minutes until dry and golden brown.
Cool slightly then gently press in a well on top.
Saute shrimp in oils. Remove cooked shrimp cut into small pieces. Return to pan, add spinach, salt and pepper. Cook until wilted, about 1 minute.
Fill pastries. Drizzle with honey and sprinkle with sesame seeds.
add a drop of hot sauce if desired.
http://www.cindysrecipesandwritings.com/honey-shrimp-puffs-sundaysupper/
Sunday Supper New Year's Eve Menu Ideas
End of the Year Appetizers & Mains
Happy New Year Hors d'Oeuvres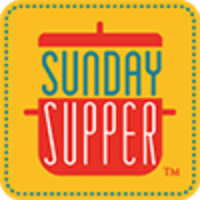 The Sunday Supper Movement is committed to bringing our readers delicious recipes that encourage them to gather and eat together around the family table. Search for your favorite ingredients on our Sunday Supper website. Also check out the Sunday Supper Pinterest boards for plenty more ideas and inspiration.