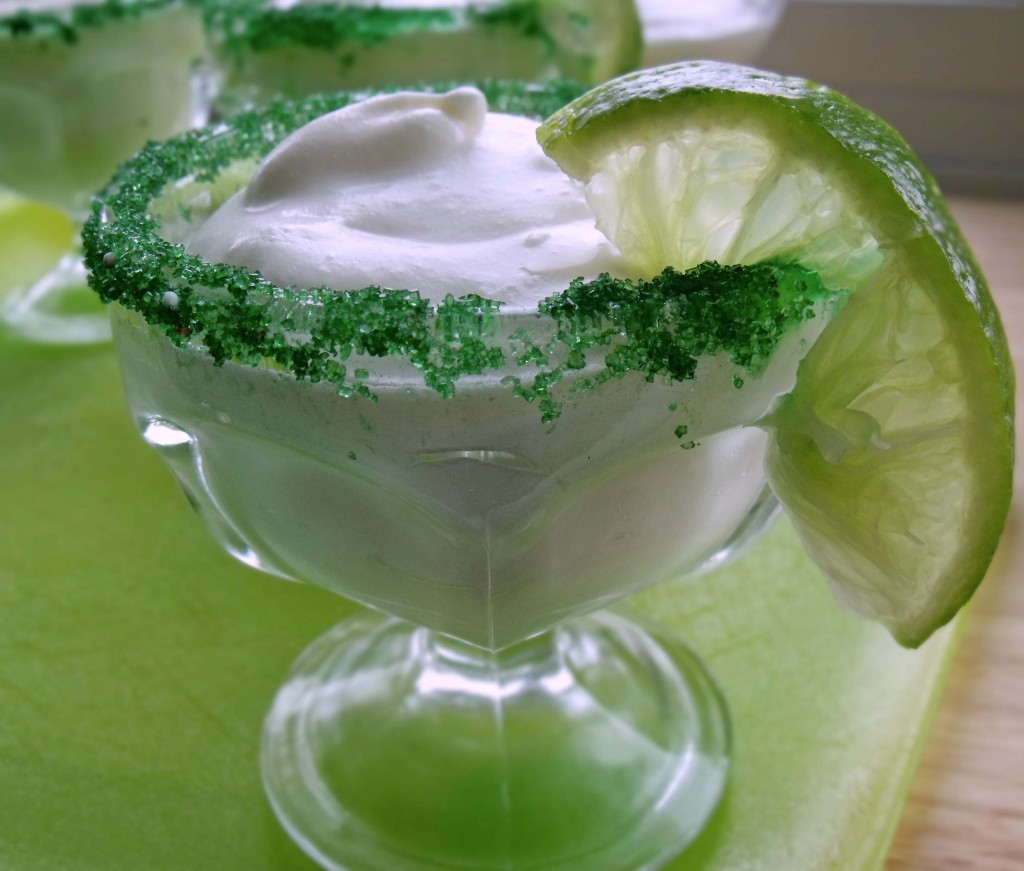 Today is National Margarita Day and a few of my blogger friends are sharing some great recipes with you!
When Heather from girlichef.com invited me to join a Margarita party to celebrate National Margarita Day, I froze. She's a great cook and cocktail creator. Stop by and check out her site.
I've never had tequila or a margarita but I have had a nonalcoholic version of this drink. I was totally lost at the idea of creating a drink. I decided I better stick to food.
This was going to be a fun recipe development. All I needed was a food I could feature with a lime and citrus profile.
It did take me a while to pick something. I ran the gamut of dishes I heard of before but never tried. I gave each a try minus tequila. When I went to add my recipe idea chicken was taken. Shrimp too.
Then it hit me. Something light would work. I adapted my Raspberry Mousse recipe for citrus and I think you'll enjoy the refreshing taste. Lime, lemon and orange blend.
I served the chilled ones in sugar rimmed glasses. I thought it would be fun to eat them. Bite off some sugar from the rim. Eat a spoon of mousse. It really works. Fun fun!
The frozen ones I did not garnish. The texture is somewhere between ice cream and meringue.
Enjoy!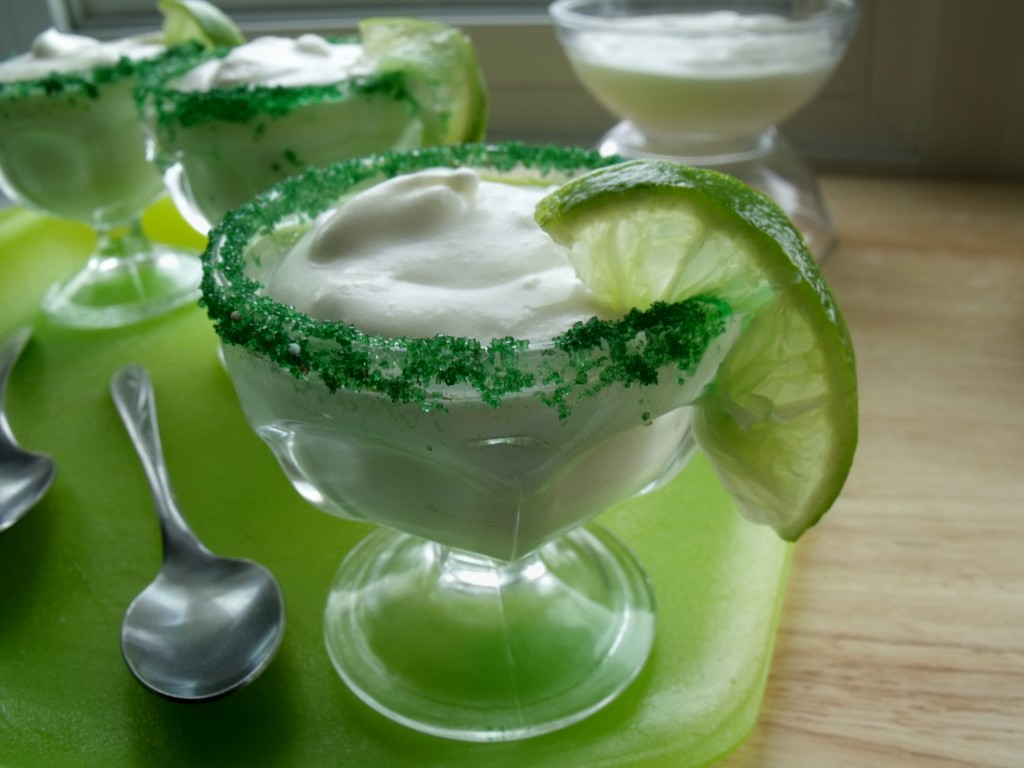 Margarita Mousse #NationalMargaritaDay
Ingredients
1 cup heavy cream
¼ cup powdered sugar
2 teaspoons vanilla
½ cup limeade concentrate
¼ cup orange juice
2 Tablespoons lemon juice
¼ cup sugar
1 packet unflavored gelatin
Instructions
In a cold bowl, whip cream, powdered sugar and vanilla until stiff peaks form. Set aside.
Bring juices, sugar, limeade concentrate and gelatin to a boil whisking constantly until thickened. Cool. Fold cream into hot mixture.
cool and enjoy.
Enjoy these great offerings in celebration of National Margarita Day
Margaritas:
Margarita Bites: