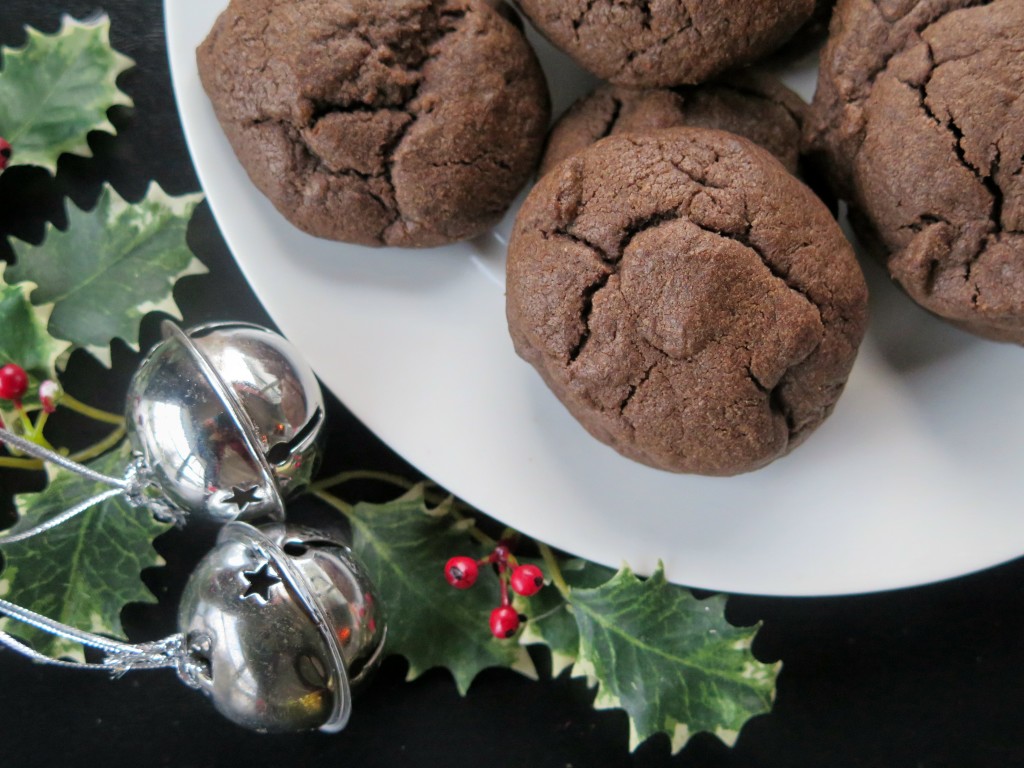 Mocha Drop Cookies share a hint of coffee in rich, dark chocolate.
I love the taste of dark chocolate and coffee together. Hot chocolate with a shot of espresso is a real treat. Chocolate covered espresso beans are always around here too. I tried making my own but it was an epic fail. If anyone has a good recipe for coating them I'd love to hear it!
These Mocha Drop Cookies keep several days, if they last that long! Switch up the recipe and sprinkle with colored sugar or frosting for a more festive look.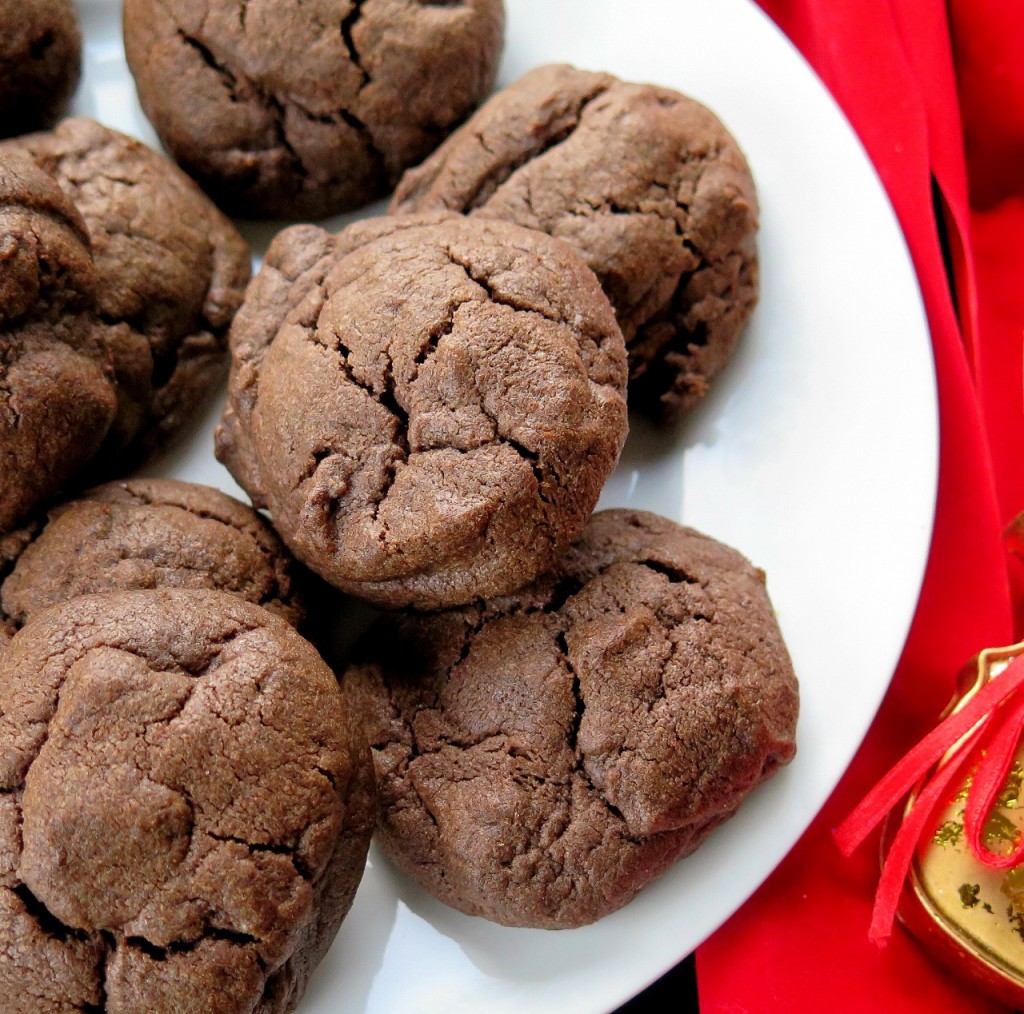 Mocha Drop Cookies #ChristmasCookies
Ingredients
1½ cups flour
2 Tablespoons dark cocoa
8 Tablespoons unsalted butter
½ cup brown sugar
½ cup maple syrup
1 teaspoon baking soda
1½ teaspoons boiling water
1 tablespoon instant coffee
Instructions
Combine flour, cocoa in a medium-sized bowl.
In a separate bowl, beat together butter and brown sugar. Add syrup.
Dissolve baking soda and coffee in boiling water.add to butter mixture.
Add half the flour mixture at a time to the butter mix. Beat well..
Wrap dough in plastic wrap and refrigerate at least 2 hours until firm.
Roll pieces into 1½ inch balls and place on parchment lined baking sheet.
Bake at 325 until dough sets and cookies begin to crack (about 10 minutes)
Move to wire rack to cool.
http://www.cindysrecipesandwritings.com/mocha-drop-cookies-christmascookies/
Food for Thought…Do you have a favorite cookie recipe that uses coffee? I'd love to hear your thoughts in a comment below!
Enjoy Day 5 of our 12 Days of Cookies celebration!
Chocolate Mint Thumbrints from The Freshman Cook
Clint's Favorite Chewy Chocolate Chip Cookies from Cooking With Carlee
Lemon Sprinkles from A Palatable Pastime
Mocha Drop Cookies from Cindy's Recipes and Writings
Peanut Butter Truffle Cookies from Family Around the Table
Pebber Nodder from A Day in the Life on the Farm
Spritz Cookies from The Chef Next Door
Tender Italian Sugar Cookies from Jolene's Recipe Journal