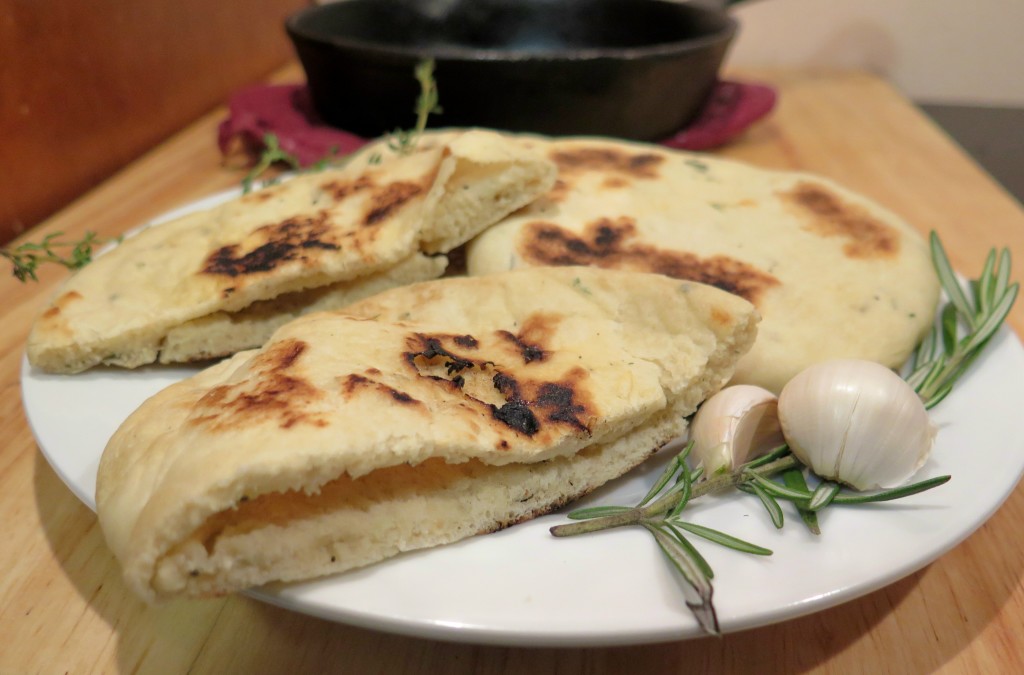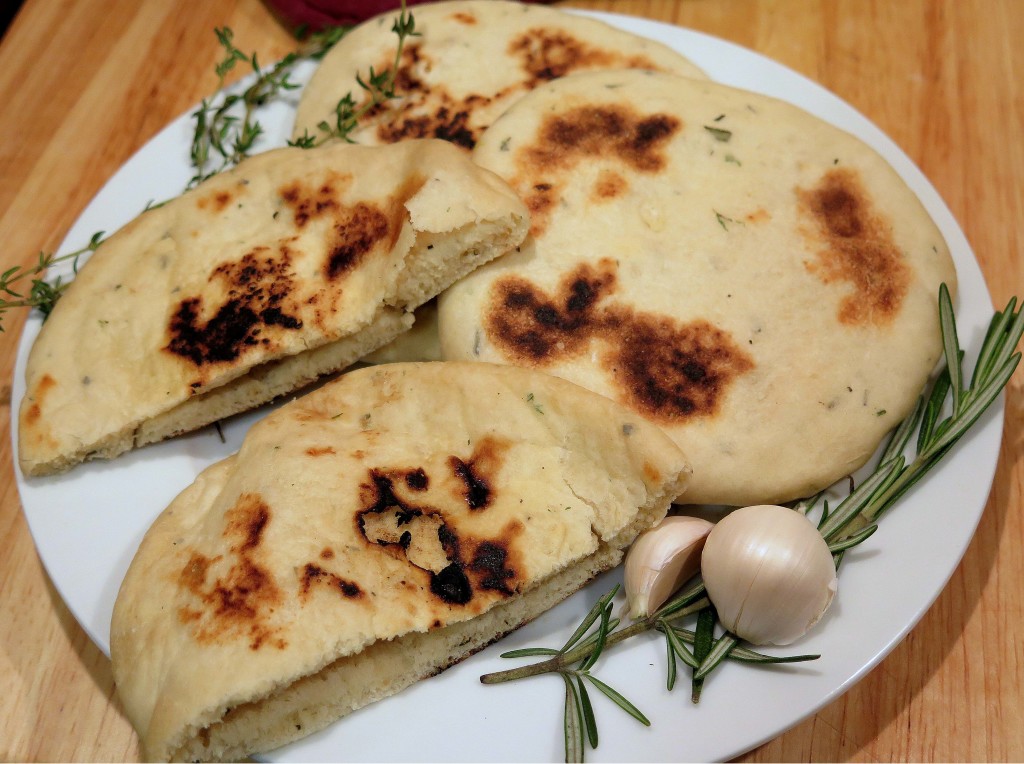 I picked a pack of pita pockets for today's Bread Bakers! Say that 10 times fast if you can!
Our Bread Bakers group is focused on flatbread. Not just any flatbreads, yeast-risen dough only. Flatbread made with leaven has a unique texture. This breads are a bit airy compared to tortilla.
Pita for example starts with a sponge like regular loaf breads. I added seasonings to the oil while the yeast bloomed into a sponge.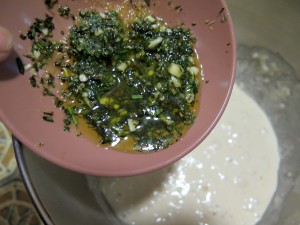 Divide the dough into 8 pieces after first rise. Roll into rounds.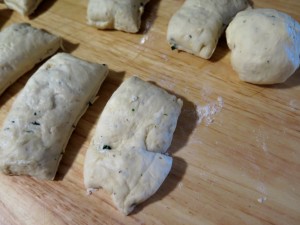 After a 30 minute rest, roll each ball out into a circle.
Fry in a lightly greased cast iron pan on medium-high heat. Brown on first side about 3 minutes. Flip and finish cooking. Cool completely before attempting to open.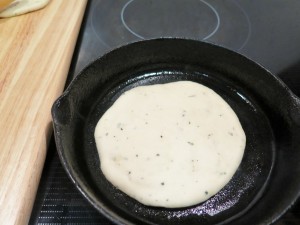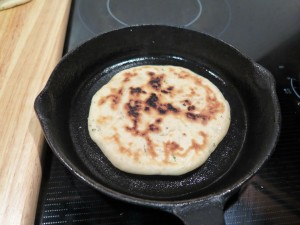 Pita pocket bread makes fun stuffed sandwiches. You can also eat it like sliced bread or lavash. I've seen whole wheat pita before. Most are a bit too dry for me.
So I thought I try my hand at making pita at home. It is a lot easier than I thought.
I wanted to kick it up a bit. Orange zest or orange juice with garlic, thyme, rosemary, parsley and smoked sea salt. Sounds tempting, doesn't it?
This recipe is adapted from Chef John's Pita Bread .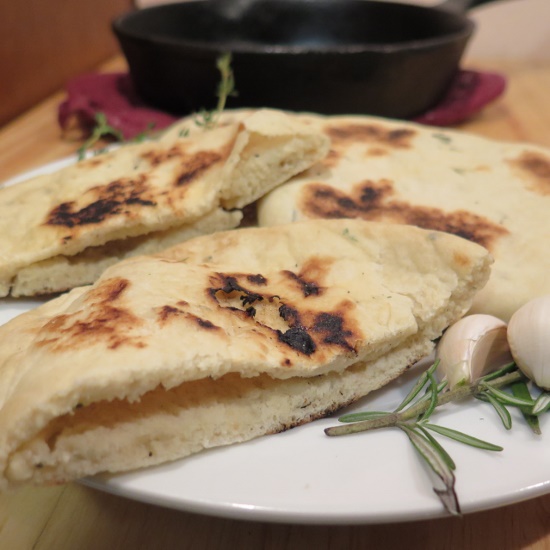 What would you stuff in these pitas?
Orange Herb Pitas #BreadBakers
Ingredients
sponge

1 package rapid rise yeast
1 cup warm water (110 to 120 degrees)
1 Tablespoon orange juice
1 cup flour

bread

1 3/4 cups flour
1 1/2 Tablespoons olive oil
1 teaspoon salt
3/4 teaspoons smoked salt
1 Tablespoon chopped rosemary
1 Tablespoon fresh thyme leaves
1 teaspoon parsley
1 Tablespoon chopped garlic
1/2 teaspoon orange zest, (optional)
2 cups flour
oil to grease bowl and fry pan
Instructions
Mix together sponge ingredients. Set in a warm place to bloom (get frothy in texture) about 15 minutes.
While yeast activates, mix together oil and seasonings.
When yeast is ready, add remaining flour and oil/spice mixture.
Knead about 5 minutes by hand or on low in upright electric mixer with hook attachment.
Roll dough into a ball and place in greased bowl. Cover.
Let rise until doubled.
Flatten into a rectangle by hand to avoid releasing too much gas.
Cut into 8 pieces. Roll into balls and cover with damp paper towels. Let rise about 30 minutes.
Roll each ball into a flat disc. Rest for several minutes.
Fry in lightly greased cast iron pan over moderately high heat.
Flip when brown on first side, about 2 to three minutes.
Cool cooked pita on a plate or wire rack. Cool completely before attempting to open as a pocket.
http://www.cindysrecipesandwritings.com/orange-herb-pitas-breadbakers/
Enjoy these amazing yeast-risen flatbreads from The Bread Bakers!
#BreadBakers is a group of bread loving bakers who get together once a month to bake bread with a common ingredient or theme. Follow our Pinterest board right here. Links are also updated each month on this home page.
We take turns hosting each month and choosing the theme/ingredient.
If you are a food blogger and would like to join us, just send Stacy an email with your blog URL to foodlustpeoplelove@gmail.com