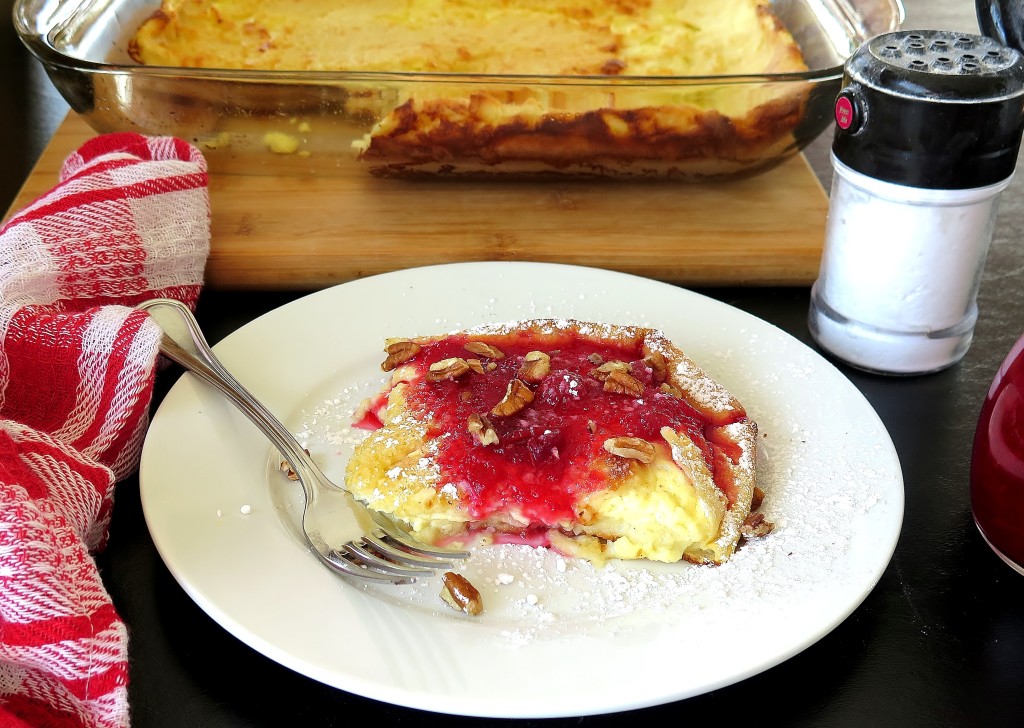 Pannukkau Finnish Pancakes bake into a light, sweet dish great alone or topped with fruit, powdered sugar or whipped cream. I added a few chopped pecans just for crunch factor.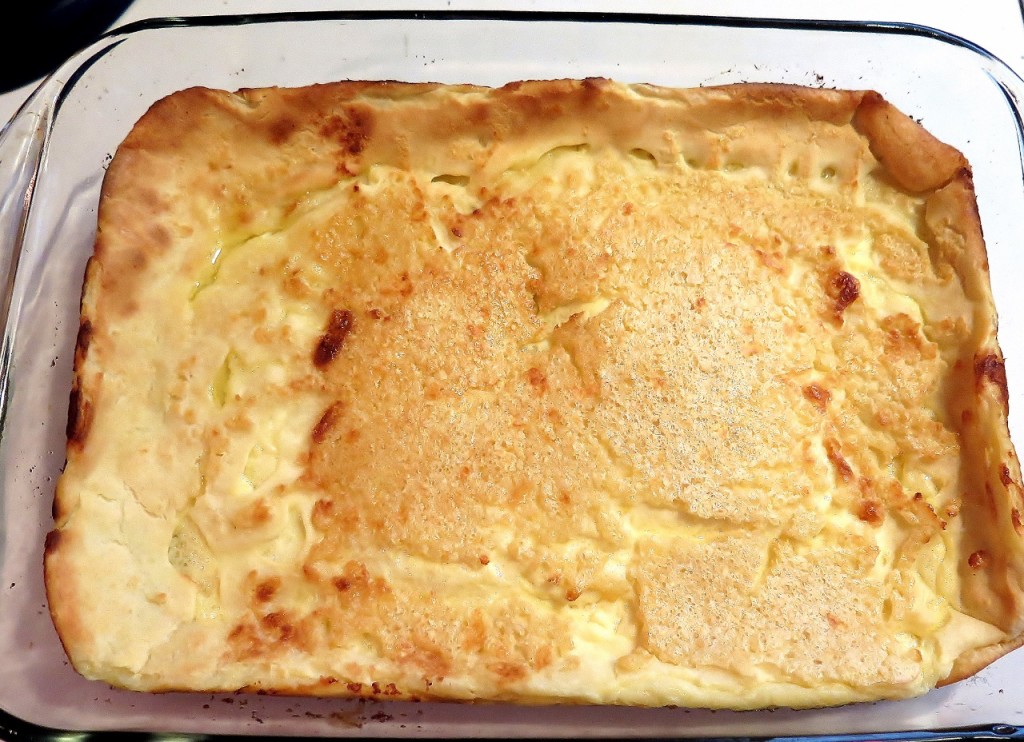 Welcome to another addition of Bread Bakers!
Many cultures start their Lenten celebration with a form of a pancake. These sweet treats aren't necessarily flat, spongy discs we know as pancakes. I'm PA Dutch and we make Fasnachts which are donuts made with potatoes or potato water. We also celebrate Shrove Tuesday or "Fat Tuesday" in our area with any kind of doughnut.
Today our #BreadBakers group takes you around the world to discover over 20 types of pancakes.
The Challenge:
Use any leavening agent or without; use a flour of your choice; Sweet or savory make pancakes from different parts of the world from crepes, blinis to gozleme. The choice is yours but go global.
Hosting for Bread Bakers this month is Mayuri Patel of Mayuri's Jikoni. http://mayurisjikoni.blogspot.com/ Thanks Mayuri for a great theme!
Pannukkau is oven baked to golden perfection! You can

I also made these pancakes as a savory dish by splitting the layers and adding a filling consisting of roasted potatoes, onions and peppers. I went one step further and sprinkled on cheddar. Wow! Definitely a keeper for my next brunch! Sweet, savory and so tasty!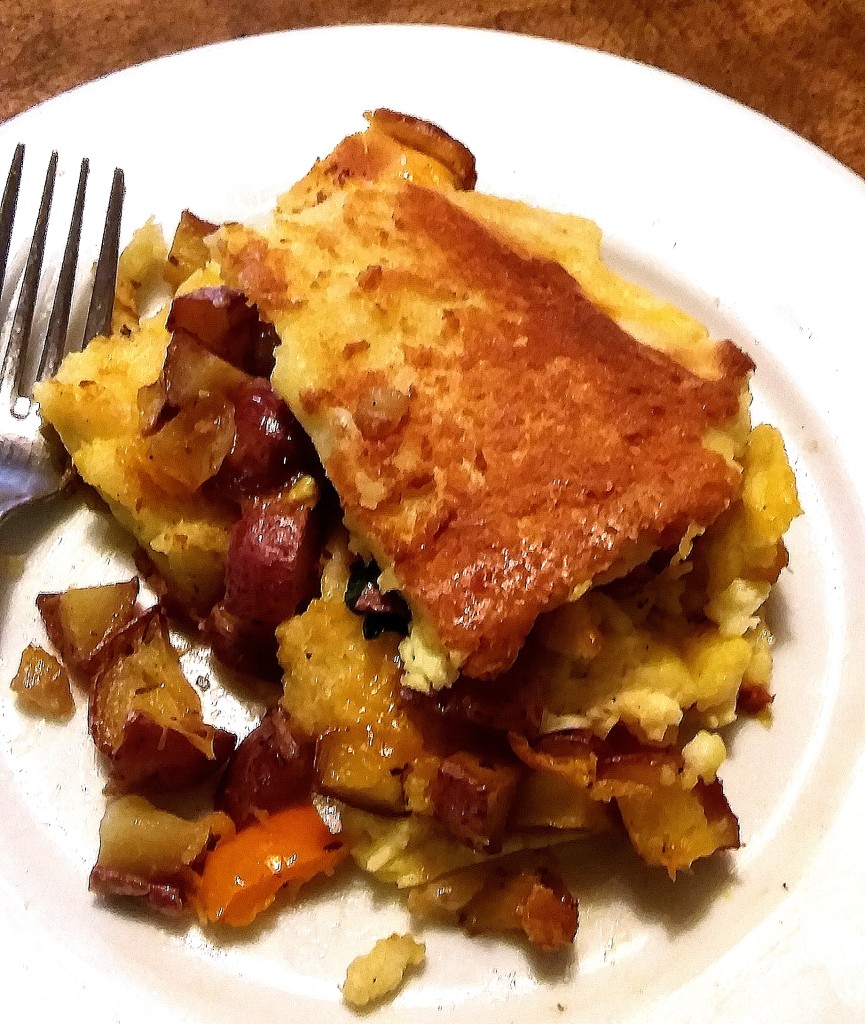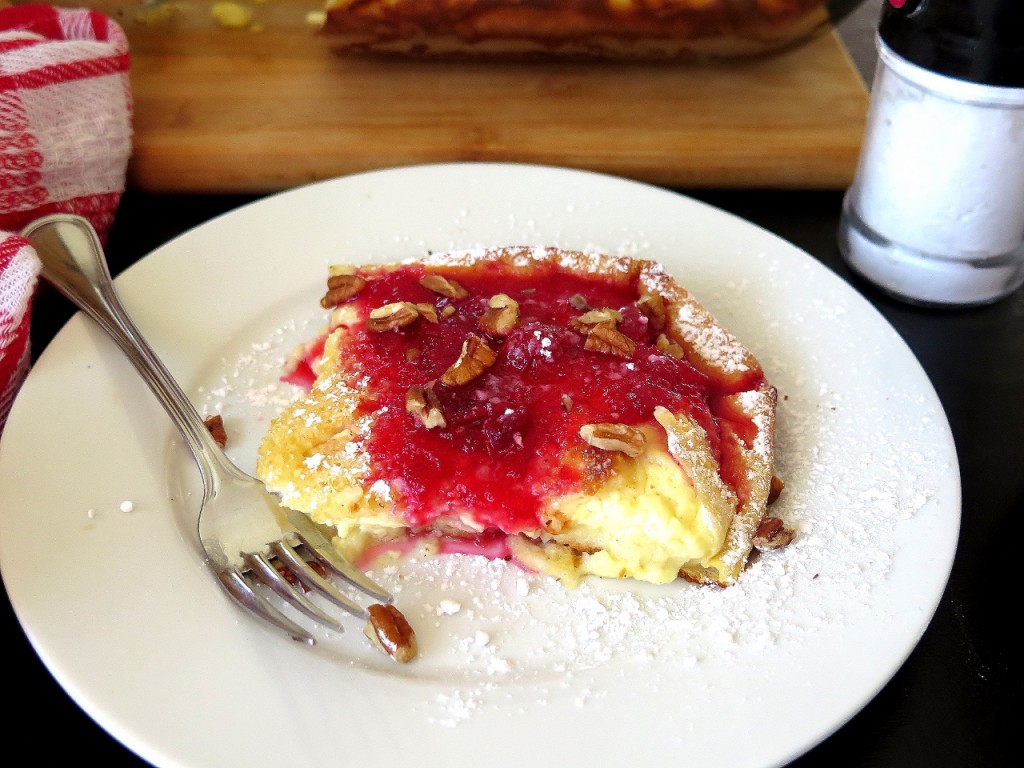 Pannukkau (Finnish Pancakes)
Ingredients
4 Tablespoons butter
4 eggs
1/2 teaspoon salt
2 1/2 cups milk
1 cup flour
1/4 cup sugar
1/2 teaspoon baking powder
Instructions
Preheat oven to 400 degrees. Place butter in 9x13-inch baking dish until melted and starts to bubble but not brown.
Whisk together eggs and milk. In a separate bowl, combine flour, sugar, salt and baking powder, Add dry mix to egg mixture.
Pour batter into prepared dish. Bake Pannukkau until firm and brown on top, bottom and sides. Batter will rise as it cooks. Bake time, approximately 40 minutes.
Serve alone or topped with fruit, jam or whipped cream.
Make savory by layering with potatoes, onions, peppers and cheese.
http://www.cindysrecipesandwritings.com/pannukkau-finnish-pancakes-breadbakers/
#BreadBakers is a group of bread loving bakers who get together once a month to bake bread with a common ingredient or theme. Follow our Pinterest board right here. Links are also updated each month on this home page.
We take turns hosting each month and choosing the theme/ingredient.
If you are a food blogger and would like to join us, just send Stacy an email with your blog URL to foodlustpeoplelove@gmail.com.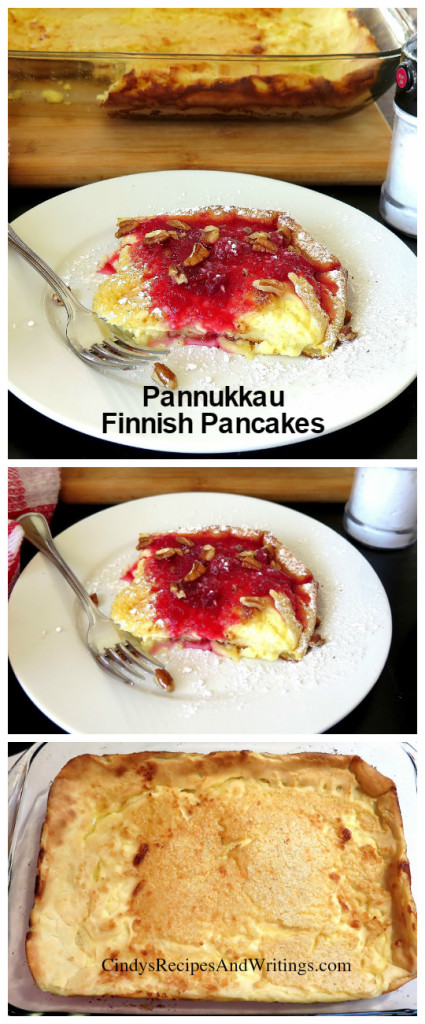 Enjoy this pancake trip around the world courtesy of The Bread Bakers!