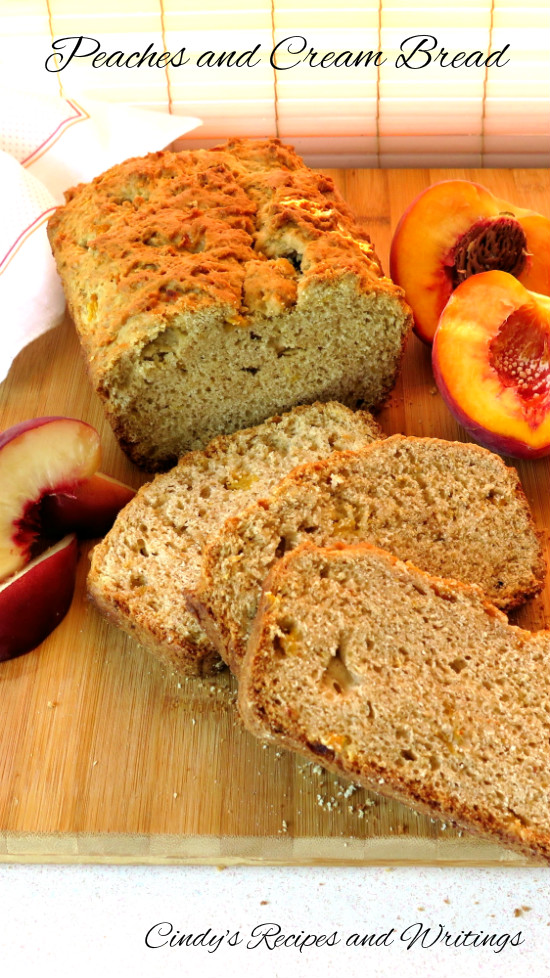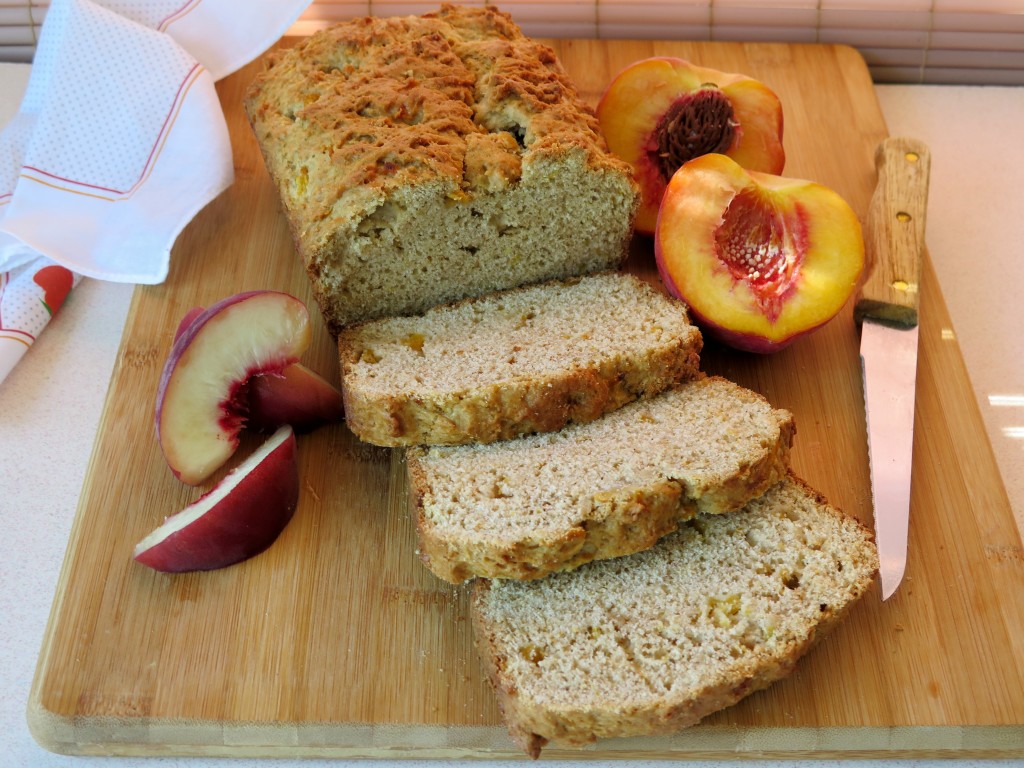 This month The Bread Bakers group shows off the spoils of the harvest! We are baking our best breads made with summer bounty.
#BreadBakers is a group of bread loving bakers who get together once a month to bake bread with a common ingredient or theme. Follow our Pinterest board right here. Links are also updated each month on this home page.
We take turns hosting each month and choosing the theme/ingredient.
If you are a food blogger and would like to join us, just send Stacy an email with your blog URL to foodlustpeoplelove@gmail.com.
This month our wonderful Bread Bakers host for Summer Bounty Event is
Pavani from Cook's Hideout ! Thanks Pavani!
This was a tough theme for me to choose only one bread. It's zucchini season here and I do love Zucchini bread. I even did a zucchini article for Relish Magazine featuring the recipe.
Lately I've fallen in love with fruit breads. Last month I made an oat bread with wild blueberries and dried currants. Delicious!
So it had to be fresh in-season fruit for my contribution. Peaches here are ripe for the picking. Local orchards overflow with bushel baskets everywhere!
The Challenge:
"Use the fresh summer fruits, vegetables or herbs from your garden or farmers market. Make any bread to share with all of us."
Host blog: Cook's Hideout http://www.cookshideout.com/
Peaches and Cream Bread bakes juicy peaches and sweetened sour cream into a delicious, moist quickbread. I'm not above slathering slices with peach preserves or honey!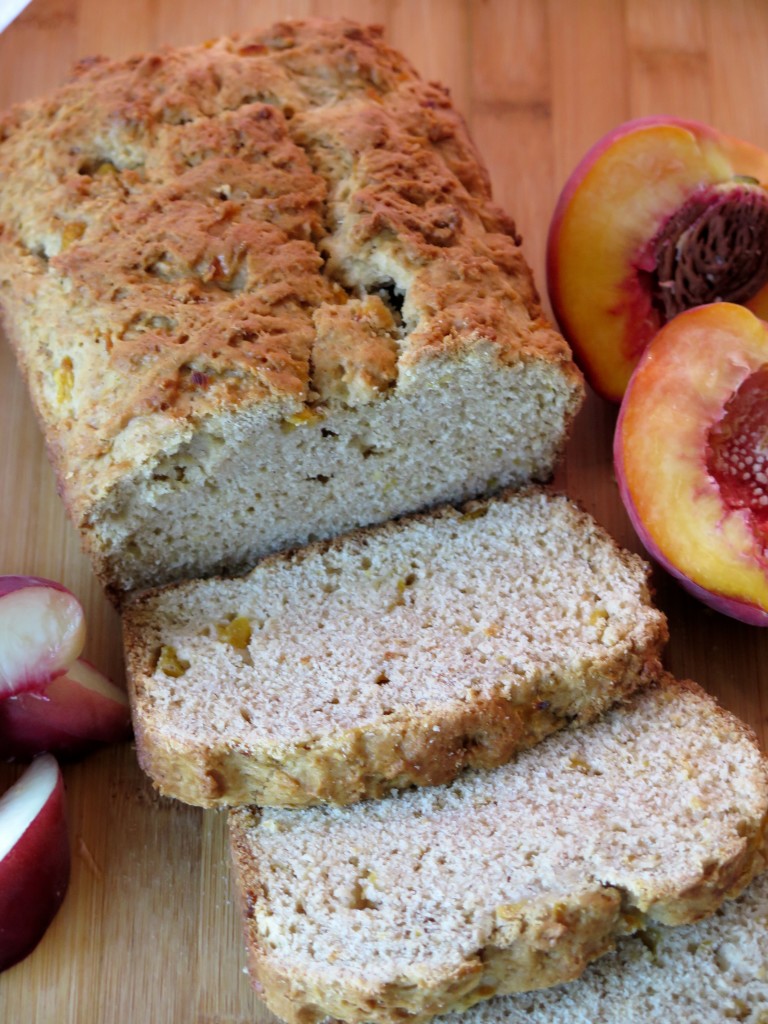 Peaches and Cream Bread #BreadBakers
Ingredients
2/3 cup brown sugar
1/3 cup soft shortening
2 eggs, beaten
1 cup finely chopped skinned peaches (fresh or frozen)
1/4 cup sour cream
2 cups all purpose flour
1 teaspoon baking powder
1/2 teaspoon baking soda
1/2 teaspoon salt
1/2 teaspoon cinnamon
Instructions
Cream together brown sugar and shortening
add eggs, peaches and sour cream
sift together flour, baking powder, baking soda,salt and cinnamon
add to wet mixture
place in well-greased 9-inch loaf pan
Bake at 350 for 50 to 60 minutes
cool in pan 10 minutes
remove and finish cooling on rack
http://www.cindysrecipesandwritings.com/peaches-and-cream-bread-breadbakers/
Enjoy these summer harvest breads straight from the #BreadBakers kitchens!
Breads using Summer Bounty: