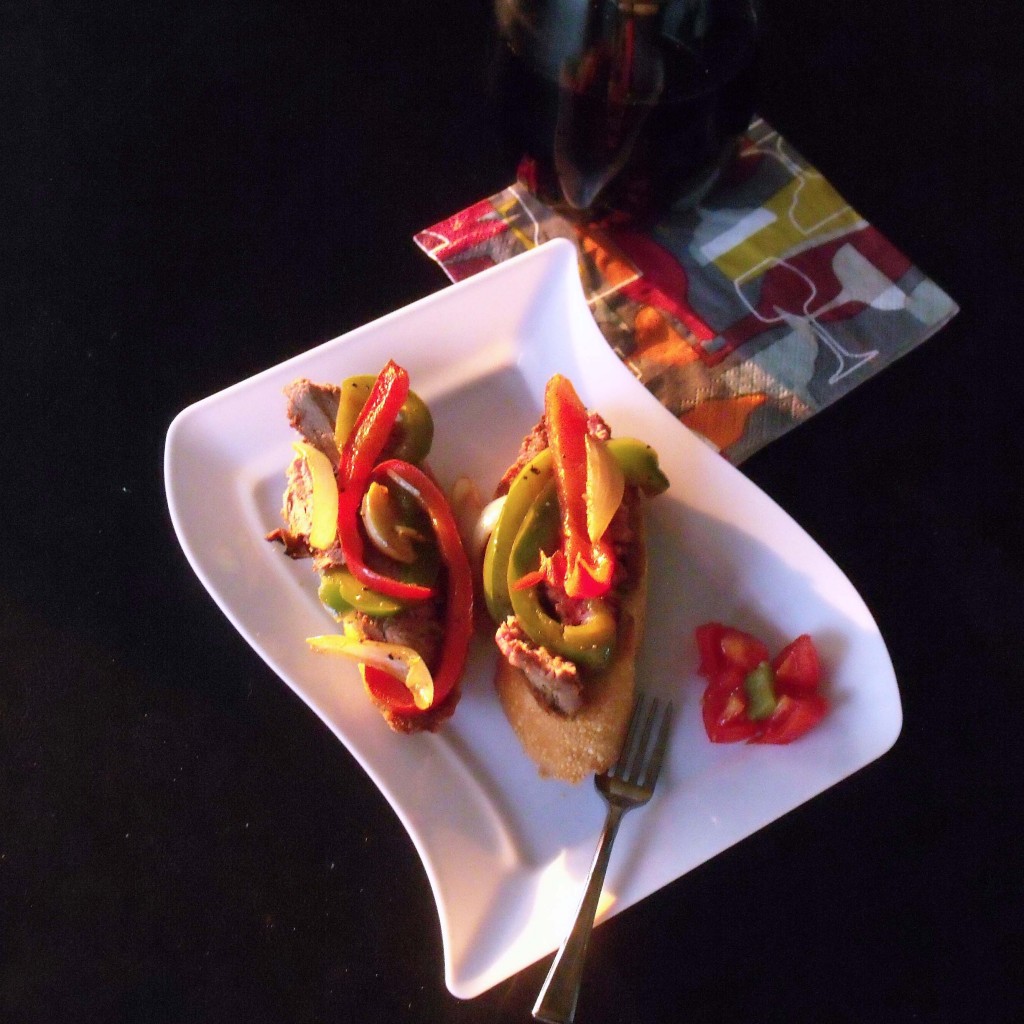 Pepper Steak and I go way back to my earliest on-my-own cooking memories. I say that because a beef roast was a regular guest on my Mom's Sunday table. She used to cut tiny slits in the roast and shove whole garlic cloves everywhere she could. It may not have been the prettiest looking dish but it tasted delicious all the same.
Even though I learned how to cook steaks professionally and even worked in a steakhouse for 12 years, I was still a little intimidated when it came to preparing different, unfamiliar cuts of beef at home. Pepper Steak over Rice became my safe go-to beef dish.
Now that Sunday Supper has partnered with The Beef Checkoff I feel so much more confident about preparing beef.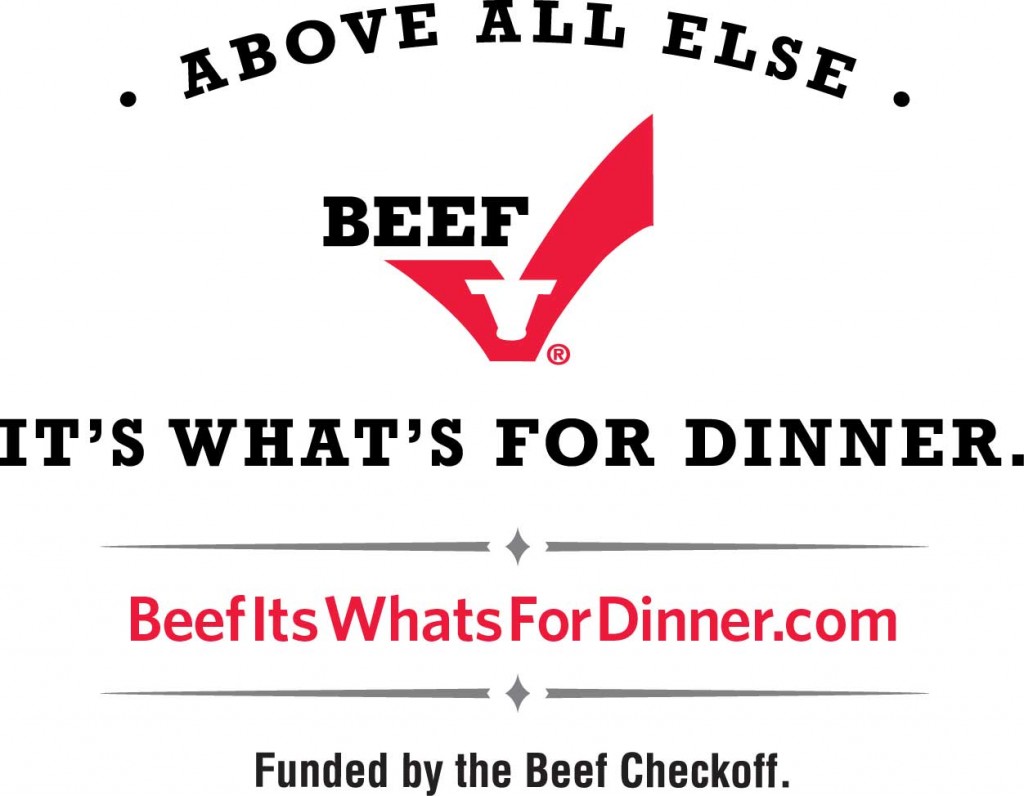 That's a good thing since a 3 ounce serving of lean beef (150 calories and less than 4.5 grams saturated fat on average) helps power your day with Beef's "Big 10":
Iron helps your body use oxygen.
Choline supports nervous system development.
Protein helps preserve and build muscle.
Selenium helps protect cells from damage.
Vitamins B6 and B12 help maintain brain function.
Zinc helps maintain a healthy immune system.
Phosphorus helps build bones and teeth.
Niacin supports energy production and metabolism.
Riboflavin helps covert food into fuel.
Did you know?
There are more than 29 cuts of lean beef with a total fat content that falls between a skinless chicken breast and skinless chicken thigh when comparing cooked 3-oz servings.
For steaks (1/2 inch or thicker), insert an instant-read thermometer horizontally from the side, so that it penetrates the thickest part or the center of the steak, not touching bone or fat. After cooking, let steaks stand 3 minutes before serving.
Rare (140°F) Medium Rare (145°F) Medium (160°F) Well Done(170°F)
Ground beef is more perishable than roasts or steaks. Plan to use refrigerated ground beef within 1 to 2 days of purchase.
Cook steaks directly from the refrigerator and wait to salt until after it is removed from heat source or browned. Adding salt before the sear will add to steaks losing moisture content.
Start keeping a close eye on the temperature you desire as to not over cook. Remember after resting your steak to cut on the bias and against the grain to keep it tender.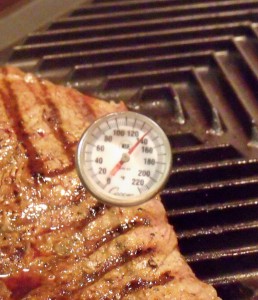 Be sure to follow The Beef Checkoff Pinterest Board for more exciting meal ideas for serving beef!
To learn more, get connected and stay in touch with The Beef Checkoff through their social media sites:
Website: http://www.beefitswhatsfordinner.com/
Twitter: https://twitter.com/Beef
Facebook: https://www.facebook.com/BeefItsWhatsForDinner
Pinterest: http://www.pinterest.com/beeffordinner/
Pepper Steak Crostini makes an elegant presentation to any appetizer menu. These beefy bites make good snacks and grill party favorites!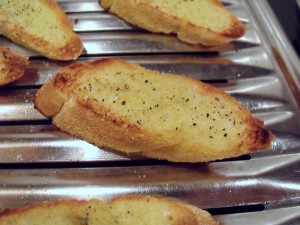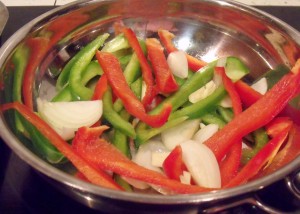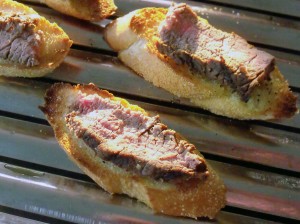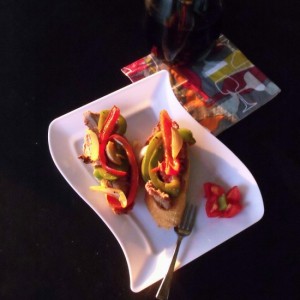 c
Pepper Steak Crostini
Ingredients
1 pound sirloin steak
2 large bell peppers, cut into thin strips (red, green, orange or yellow)
1 medium onion sliced into thin strips
2 cloves garlic, thinly sliced
¼ cup olive oil, divided
1 Tablespoon Worcestershire sauce
salt and pepper to taste
1 baguette cut diagonally into ½-inch slices
Instructions
Saute peppers, onion and garlic in 1 tablespoon olive oil in a medium skillet until crisp tender. Remove from heat, add Worcestershire sauce and salt and pepper.
Preheat prepared grill or griddle pan to medium heat. Season meat with pepper and sear. Turn occasionally for approximately 9 to 12 minutes until steak reaches desired temperature. Remove and rest steak. After the resting period, cut into thin slices.
While steak rest, brush both sides of bread slices with olive oil and season with salt and pepper. Grill or broil just until browned on both sides.
Assemble crostini with beef slices and top with pepper mixture.
Come Celebrate Beef for Sunday Supper with us!

Join the #SundaySupper conversation on twitter on Sunday! We tweet throughout the day and share recipes from all over the world. Our weekly chat starts at 7:00 pm ET. Follow the #SundaySupper hashtag and remember to include it in your tweets to join in the chat. To get more great Sunday Supper Recipes, visit our website or check out our Pinterest board.
Would you like to join the Sunday Supper Movement? It's easy. You can sign up by clicking here: Sunday Supper Movement.
This post is sponsored by The Beef Checkoff. All opinions are my own.