No more pencils? No more books? No more school supplies left from last year of any kind! 😉 Wow! Arghhhh!
Back to school means back to the routine for parents too! My daughter is grown but I have 2 wonderful grandchildren ages 6 and 13 who get involved in so many things after school!

What that boils down to, (pun intended) is dinners need to be quick AND healthy!
There are several ways to do this.
You can prepare something ahead like
Veggie Stromboli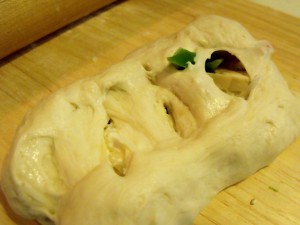 or maybe cook a little extra soups or stews and repurpose leftovers into something new!
In this case, it was Beef Stew.
So what I did was make something similar to Shepherd's Pie.
I also like to keep cornbread on hand. It freezes well and makes a great impromptu stuffing (stuffing recipe below if you need one). Luckily for me, cornbread also goes great with Beef Stew!
You can this casserole ahead of time and pop it in the oven!
You could also use leftover beef roast, cook up a bag of stew vegetables, add your favorite gravy and you're good to go!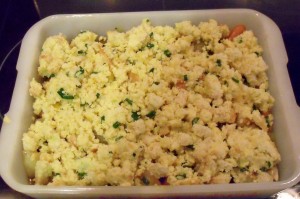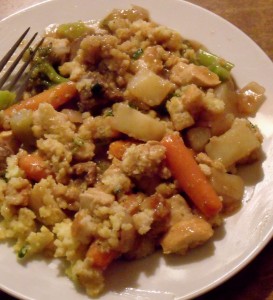 Easy Cornbread Stuffing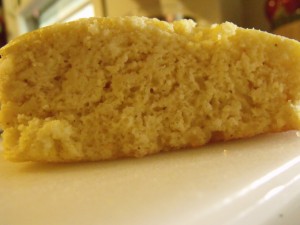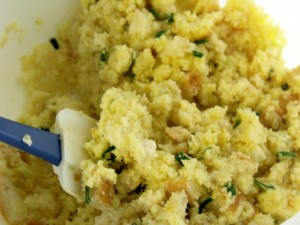 2 cups crumbled cornbread (your own or purchased)
1/2 cup chicken broth
1/2 cup diced celery
1/4 cup diced onion
2 tablespoon butter
1 tablespoon dried parsley
Sautee onion and celery in butter over med-high heat until softened. Add to crumbled cornbread, stir. Add broth a little at a time to reach desired consistency.
Place stew in an 8×8-inch casserole dish. Top with cornbread stuffing and bake uncovered at 350 for 30 minutes or until cornbread is browned and casserole is thoroughly heated.
Here's some great ideas from our #SundaySupper Team Event hosted by Nicole Humphrey Cook (Thanks Nicole!) for 30 minute or less dinners to help make supper time at your house a little easier. I really hope you'll join us!
Just take a look at our awesome line up of recipes coming this Sunday.
Please be sure you join us on Twitter throughout the day on Sunday. We'll be meeting up at 7:00 p.m. EST for our weekly #SundaySupper live chat where we'll talk about Back to School Meals and ways to make meal time easier!
All you have to do is follow the #SundaySupper hashtag, or you can follow us through TweetChat! We'll be sharing great recipes and tips all afternoon, and we'll be talking all things Back to School Meals during our chat!
We'd also love to feature your Back to School Recipes on our #SundaySupper Pinterest board and share them with all of our followers!