Pumpkin Pie Tassies bring big pumpkin pie flavor to little cookie bites. Soft crust and creamy filling make these a new fall favorite.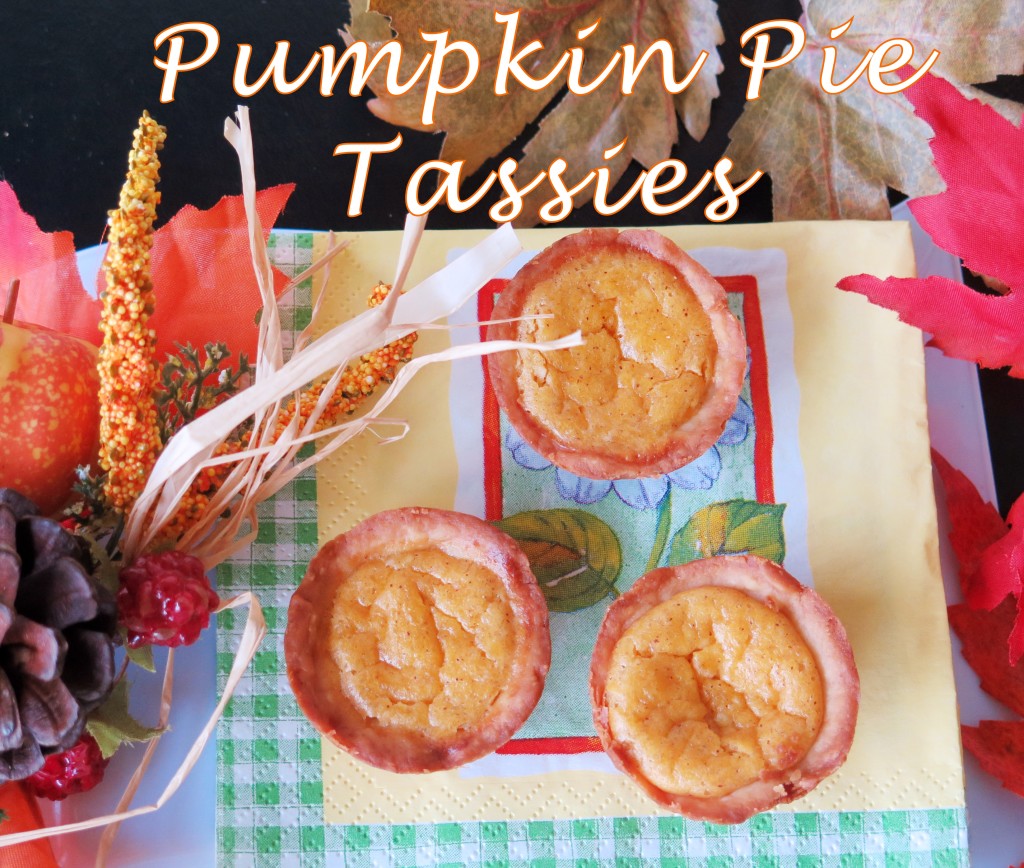 This month Fill The Cookie Jar is welcoming fall and thinking about pumpkin recipes to share with you.
Fall flavors make me feel all warm and snuggly inside. The smell of cinnamon, nutmeg, cloves, and ginger fill the air.
It's time for warm apple cider and the season's first hot chocolate. Apple pie, funnel cake spice cookies and pumpkin bread.
Break out the crock pot and make applesauce!
All that hearty food makes me think about taking little bites.
What better little bite of fall is there than these Pumpkin Pie Tassies? Cookie-sized pumpkin treats for kids of all ages.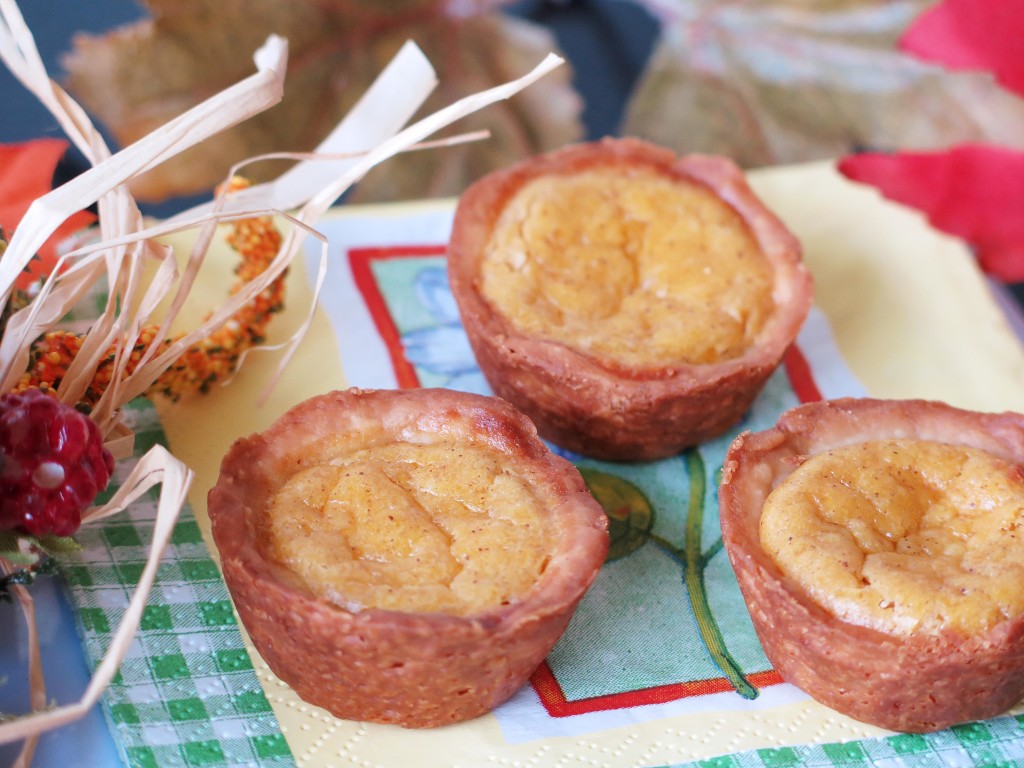 Pumpkin Pie Tassies

Ingredients
crust

1/2 cup softened butter
3 ounces cream cheese
2 tablespoons sugar
1 cup flour

filling

3 ounces cream cheese
1 egg plus 1 yolk
1/4 cup softened butter
1/4 cup pumpkin puree canned or homemade
2 tablespoons brown sugar
1/4 teaspoon pumpkin pie spice
Instructions
preheat oven to 350

crust

beat together butter, cream cheese and sugar. add flour to form a soft dough. Form into 24 balls. Chill for a few minutes.
Press balls into ungreased mini muffin cups to fill bottom and sides.

filling

beat together butter, cream cheese, pumpkin, and brown sugar until fluffy. Add egg, yolk and pumpkin spice.
Fill cups. Bake at 350 for about 15 minutes until filling is set and crust is browned. Do not overbake.
Cool on rack in tin for about 5 minutes before removing. Cool tassies to room temperature then chill for 1 to 2 hours before serving.
http://www.cindysrecipesandwritings.com/pumpkin-pie-tassies-fillthecookiejar/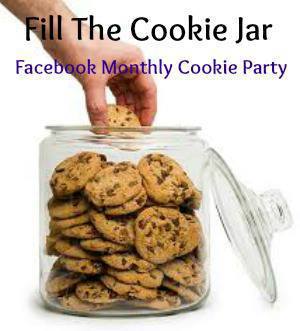 (If you would like to join us, find out more by clicking the Cookie Jar!)
Thank you Cynthia Landrie from  Feeding Big at http://FeedingBig.com for hosting this fun event!
Enjoy these fall pumpkin cookie ideas from us at Fill The Cookie Jar!
Pumpkin Chip Cookies from Palatable Pastime
Pumpkin Cheesecake Bars with Ginger Snap Crust by That Recipe
Pumpkin Pie Tastes by Cindy's Recipes and Writings
Pumpkin Oatmeal Chocolate Chip Cookies from A Day in the Life on the Farm
Chai Pumpkin Spice Cookies from Marly's This and That
Pumpkin Streusel Bars From Cookaholic Wife