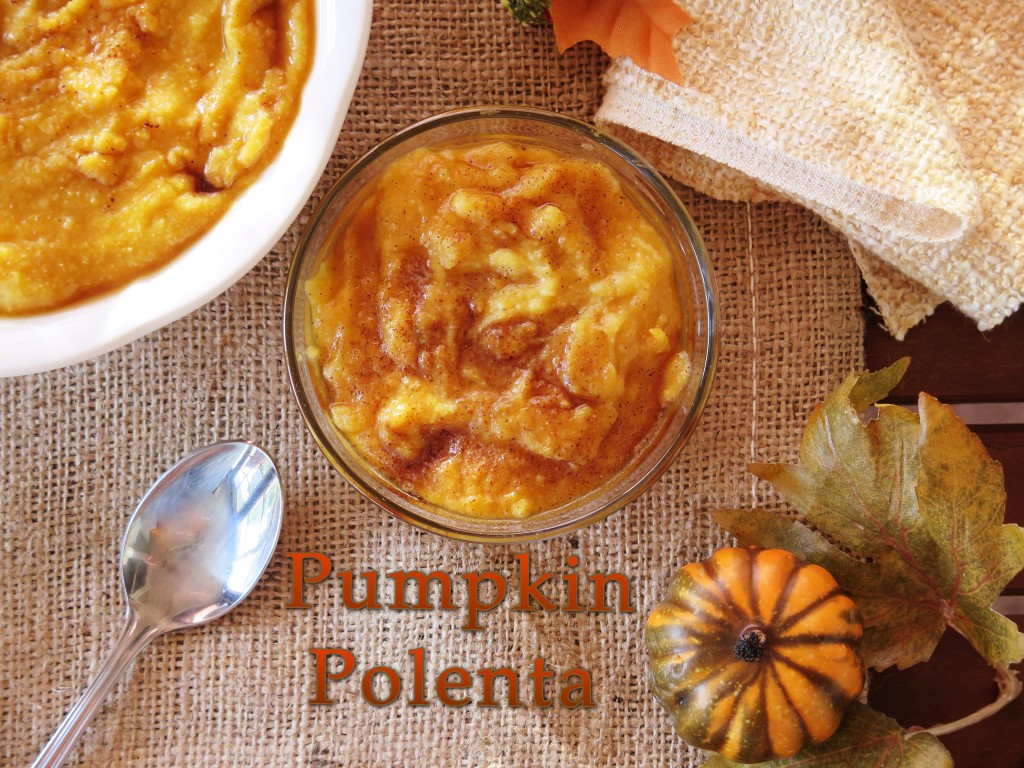 Pumpkin Polenta brings a taste of fall to this popular side dish. Warm spices round out the flavor. Creamy polenta pairs well with any meat or alone as a main dish.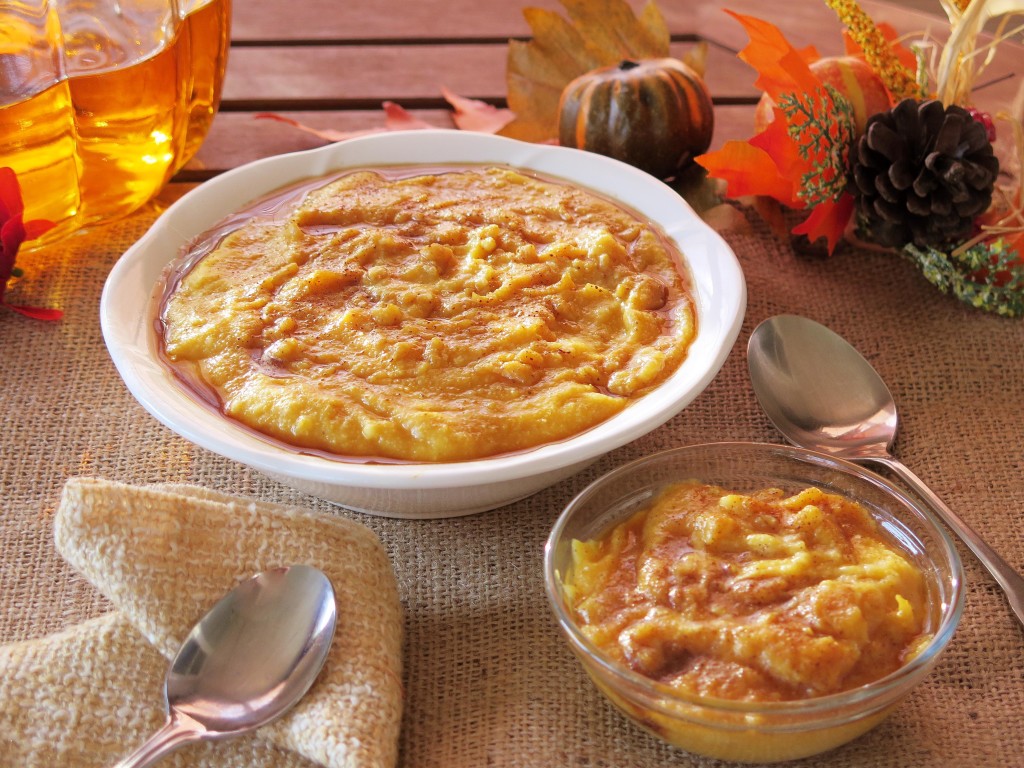 Welcome to day two of #PumpkinWeek 2017! Our group of pumpkin loving bloggers are at it again, bringing you fun, creative pumpkin recipes! Be sure to stop by all week for great pumpkin ideas!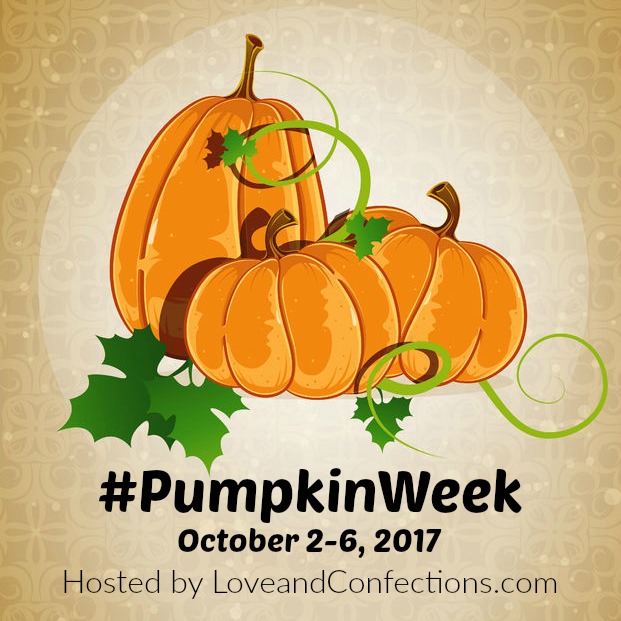 Pumpkin Polenta brings a taste of fall to this popular side dish. Creamy polenta pairs well with any meat or alone as a main dish.
I have to admit I'm not a big fan of fried polenta but I adore the creamy version. That's probably a texture thing.
Mashed potatoes are my go to side. Only recently I tried polenta. Now I love adding flavors to it. Corn is the base and corn works with just about anything, so why not pumpkin? Why not, indeed! Ha!
Seriously though, pumpkin brings out the sweetness and makes the flavor pop! I can eat this as my main meal with a salad anytime.
Some people shy away from making polenta because you need to be hands on. By that I mean the pot needs to be stirred often to get that delicious creamy texture. No one likes gritty polenta.
Fortunately it's not a big deal. The trick is to keep it cooking a bit off the heat. Pull the pot off the heat, make sure you scrape the bottom with your spoon or whisk to get the drier meal that sinks to the bottom incorporated. As it cooks, it gets lighter. Soon it only takes a few times and stirs just to keep it from sticking.
Viola! You have a smooth, creamy side dish your family will love. Add pumpkin puree and it's fall all the way!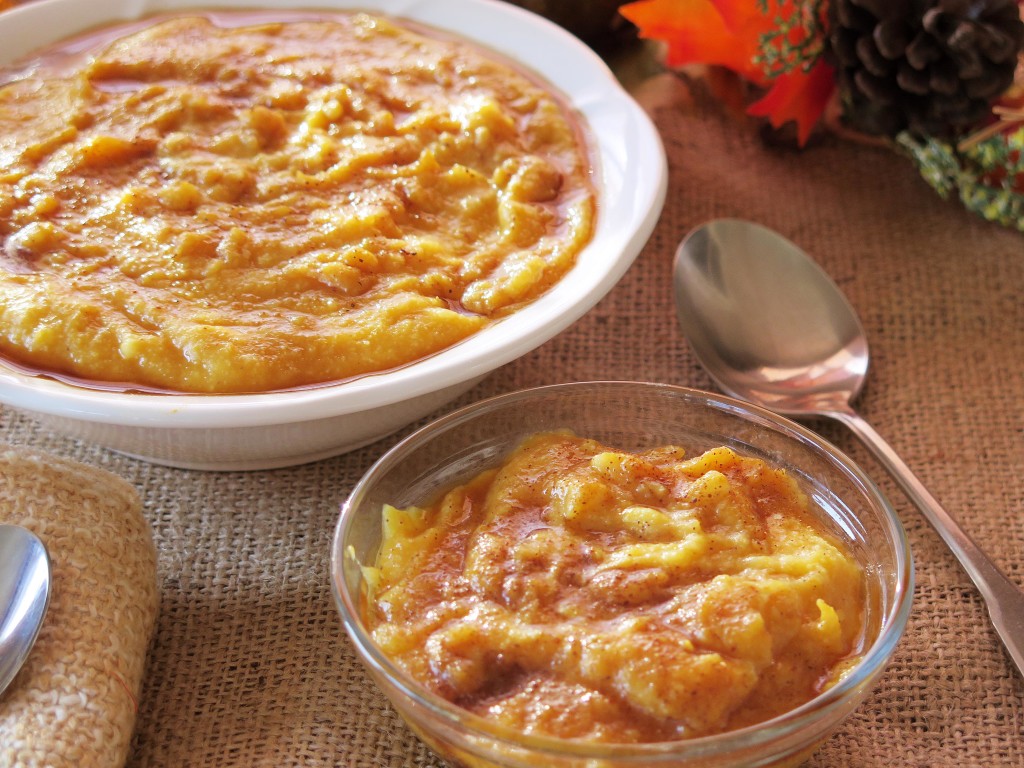 Of course if you do like fried polenta, just let it cool and form it into a roll and refrigerate.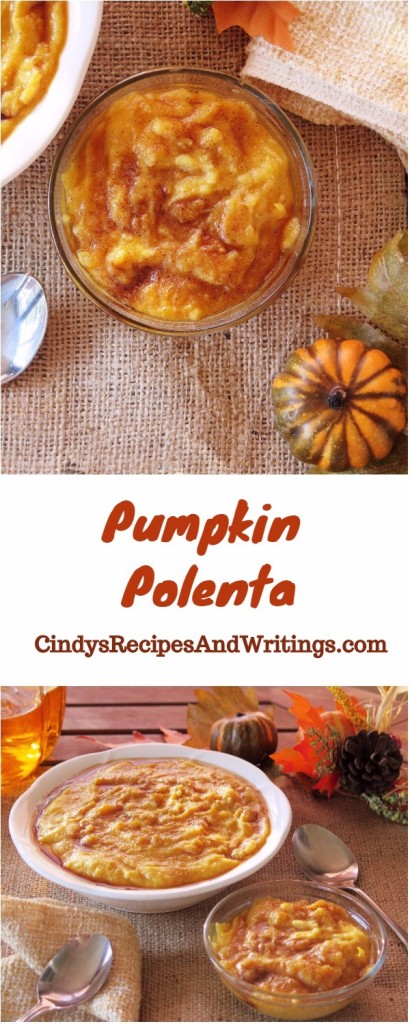 Pumpkin Polenta
Pumpkin Polenta #PumpkinWeek
Ingredients
4 cups water
1 teaspoon salt
1 cup cornmeal
1 cup pumpkin puree
1 tablespoon butter
1/2 brown sugar
2 teaspoons cinnamon
Instructions
Bring water and salt to a boil. Slowly stir in cornmeal while constantly whisking.
Reduce heat and continue to cook, whisking often for 30 to 40 minutes until no longer gritty. Remove occasionally from heat to be sure to scrape bottom and sides.
Remove finished polenta and stir in pumpkin, butter, brown sugar and cinnamon.
http://www.cindysrecipesandwritings.com/pumpkin-polenta-pumpkinweek/
Special thanks goes out again to Terri at Love and Confections for bringing us all together!
Enjoy all these tasty ideas brought to you from the bloggers at #PumpkinWeek !
Savory Pumpkin Recipes:
Bourbon Caramel Pumpkin Roll from The Crumby Kitchen.
Maple Glazed Pumpkin Spice Doughnuts from Love and Confections.
Old-Fashioned Pumpkin Bread from Palatable Pastime.
Pumpkin Casserole with Roasted Marshmallows from Daily Dish Recipes.
Pumpkin Cookies from Making Miracles.