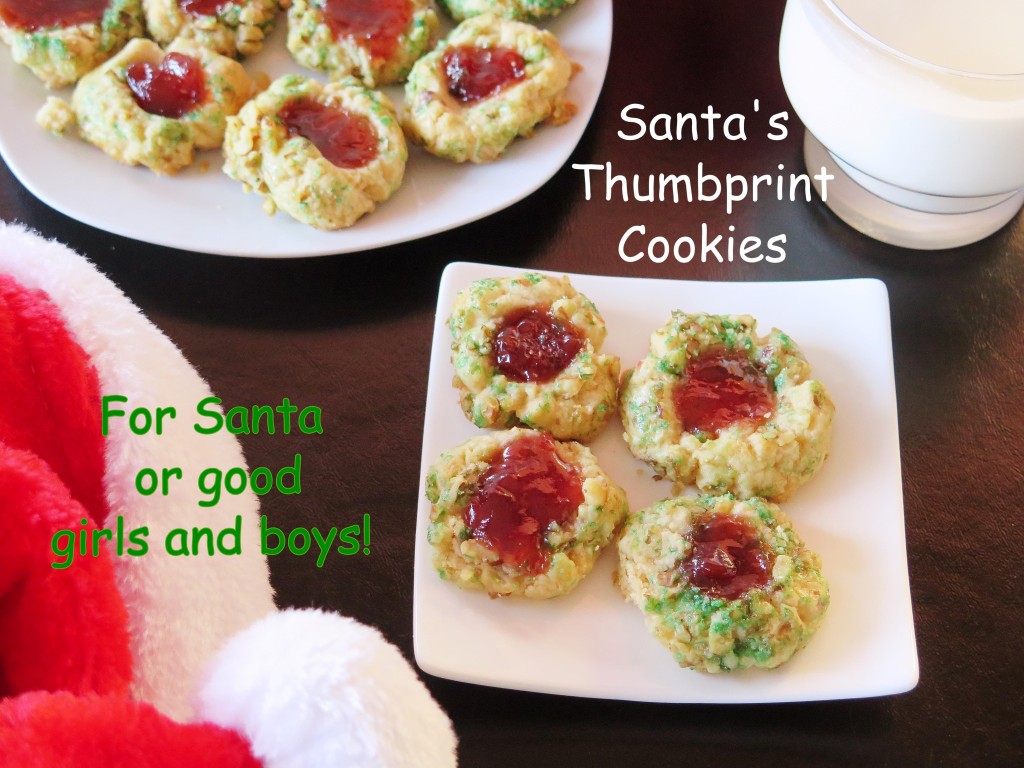 Santa's Thumbprint Cookies are for Santa and good boys and girls everywhere. Tender sugar cookie rolled in nuts with a dollop of strawberry jam.
Welcome to Day four of #ChristmasCookiesWeek!
Enjoy 5 days of terrific Christmas cookie recipes from over 40 food bloggers! Thank you Ellen Folkman from Family Around the Table for hosting this event!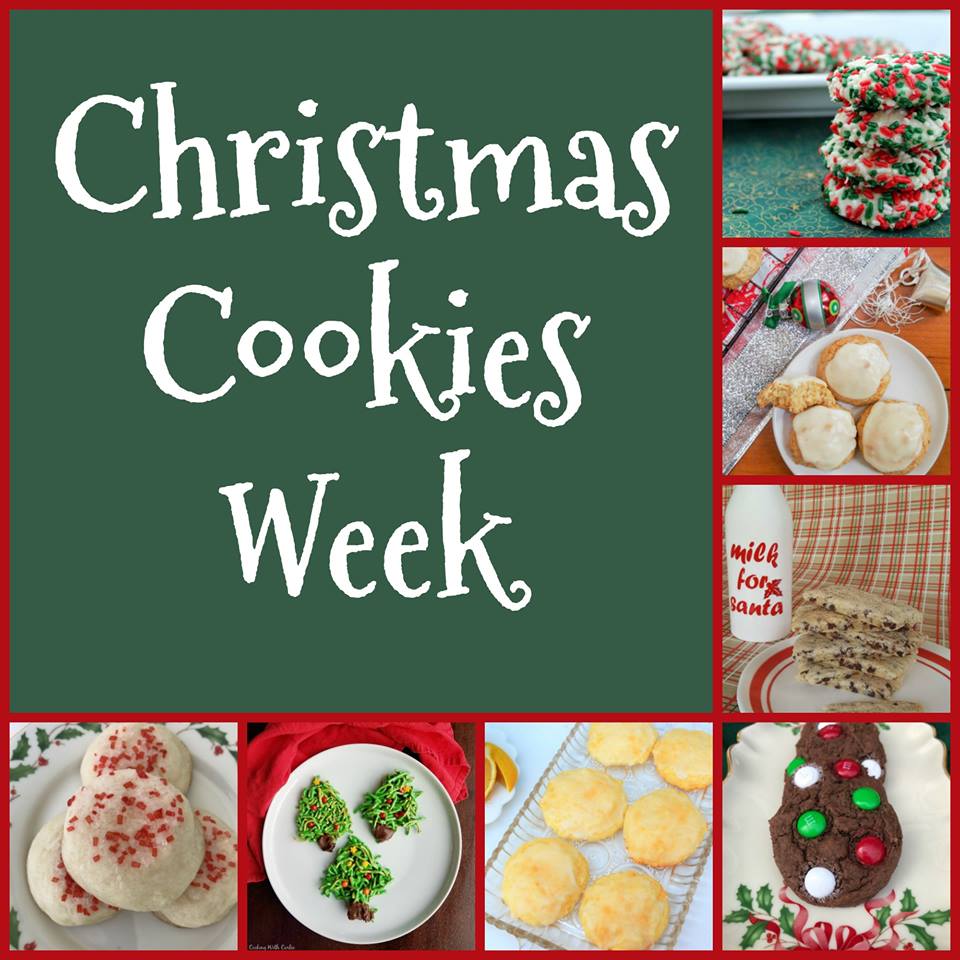 All the boys and girls want Santa to bring them what they want for Christmas. Kids everywhere will leave a dish of cookies and a drink for Santa.
Making cookies for Santa brings back memories. As a kid I'd leave a plate of handpicked homemade cookies from my Mom's stash for the jolly elf. A glass of milk, sometimes hot cocoa to seal the deal.
In the morning there would be presents, an empty dish and a half empty glass. Sweet.
When my daughter was little, we added reindeer food in the form of oatmeal flakes we sprinkles on the lawn.
These thumbprints appeared every Christmas at our house. A batch of these are sure to please Santa and his helpers.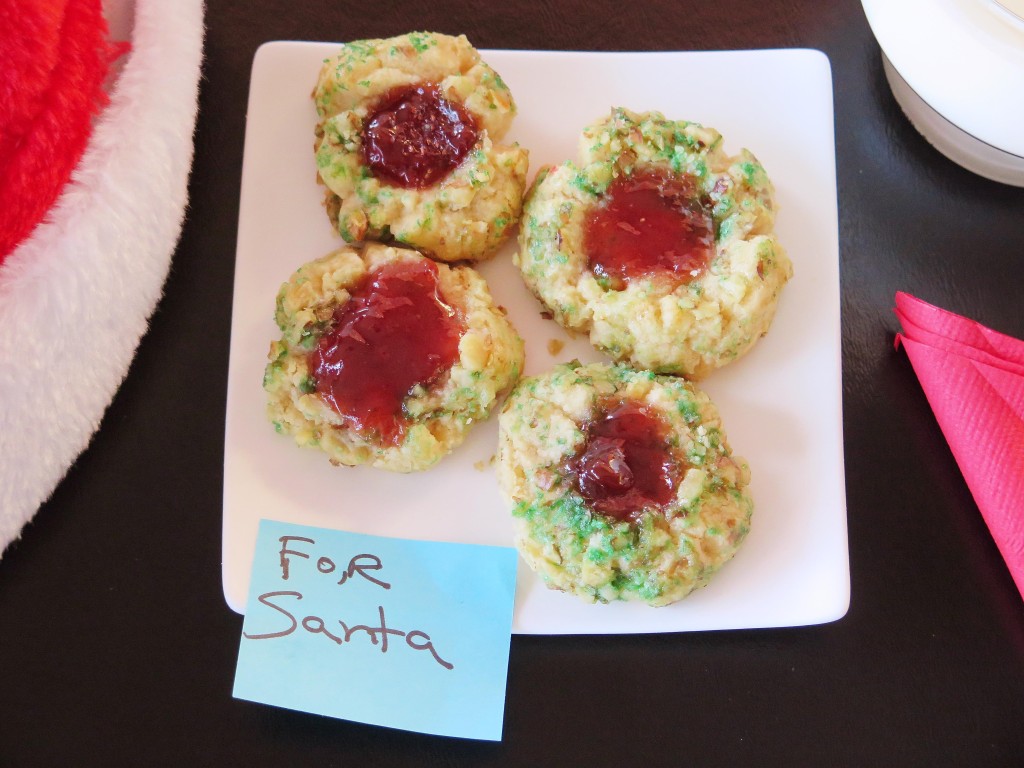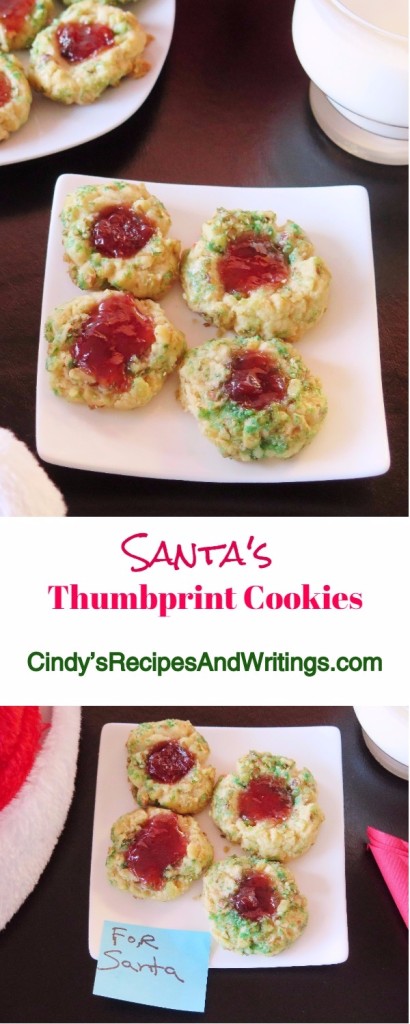 Santa's Thumbprint Cookies
Santa's Thumbprint Cookies
Ingredients
1/4 cup butter
1/4 cup shortening
1/4 cup brown sugar
1 egg separated
1/2 teaspoon vanilla
1 cup flour
1/4 teaspoon salt
1/2 cup finely chopped walnuts
1/2 cup strawberry jam
Instructions
Lightly beat egg whites, set aside.
Cream together butter, shortening and brown sugar. Add yolk and vanilla.
Work in flour and salt to form a dough.
Divide dough into 24 balls. Dip in egg whites and roll in nuts.
Place on ungreased cookie sheet and bake at 350 for 5 minutes.
Remove from oven and gently press an indent on top. Fill with jam. Return to the oven for an additional 8 minutes. Cool on sheet a few minutes before transferring to rack to cool.
http://www.cindysrecipesandwritings.com/santas-thumbprint-cookies-christmascookies/
Enjoy these delicious cookies from us at #ChristmasCookies!