This post is sponsored by Certified Angus Beef ® in conjunction with a social media campaign through Sunday Supper LLC. All opinions are my own.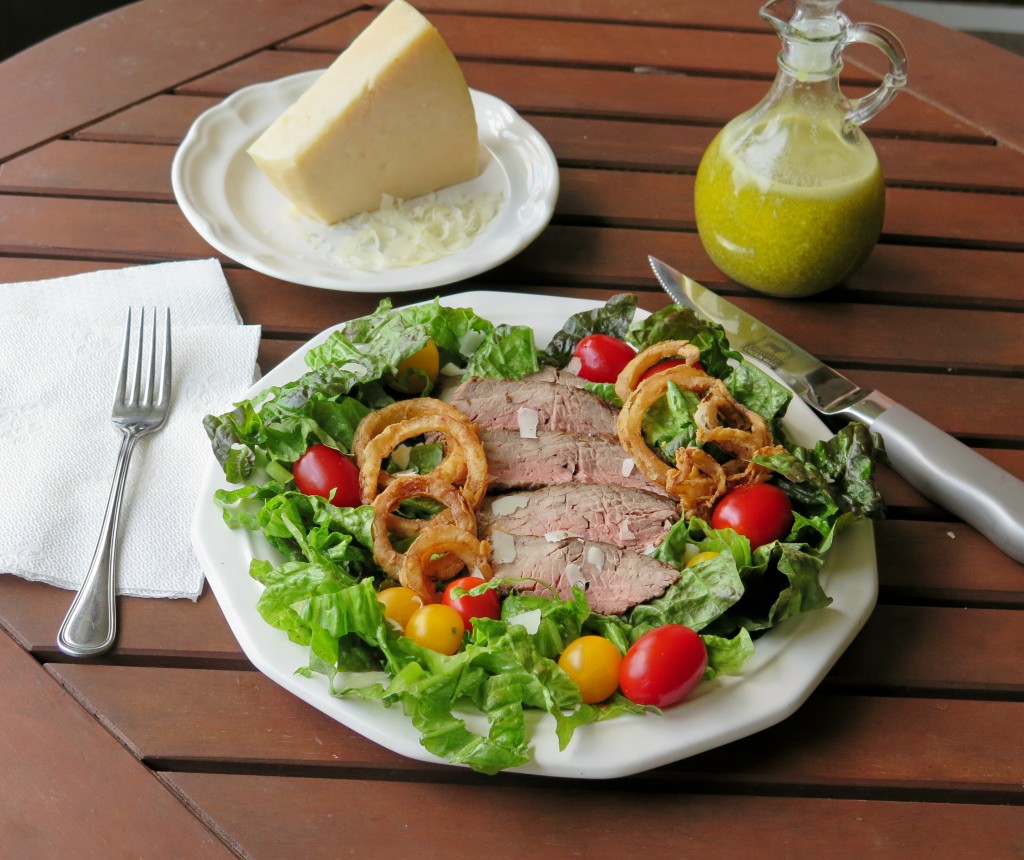 Its summertime! I thought summer weather would never get here. Early spring here in the Northeast was still a bit cool. Now the heat is catching up to the calendar!
Throw open the windows and air out the stuffiness leftover from winter. I'm ready for the long days. More time to spend outside.
My first summer ritual is going barefoot. I love the feel of cool grass under my feet. Taking in the sunshine and enjoying a cool breeze as it passes by.
I have most of the summer off from work. That doesn't mean I get bored. I make sure to have time to garden and hike the trails.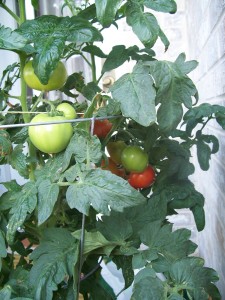 One way I do that is to break the bond to my oven. Time to get out the grill and start cooking! Grilling delivers intense flavor in a minimal amount of time.
Can we share a little #grilltalk between friends?
Does grilling your entire meal appeal to you? Maybe you're more of a steak and potatoes kind of grill lover.
There are times when I can go for a grilled steak, baked potato and some fire-roasted corn on the cob.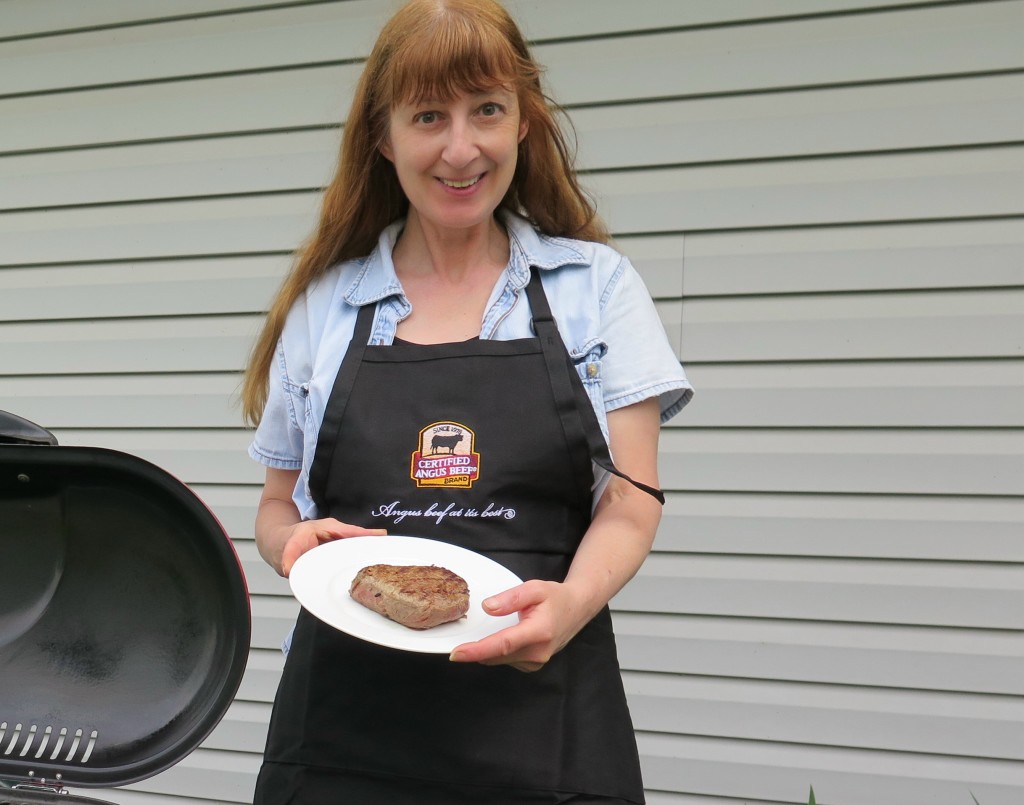 Other times a steak salad sounds like a great idea.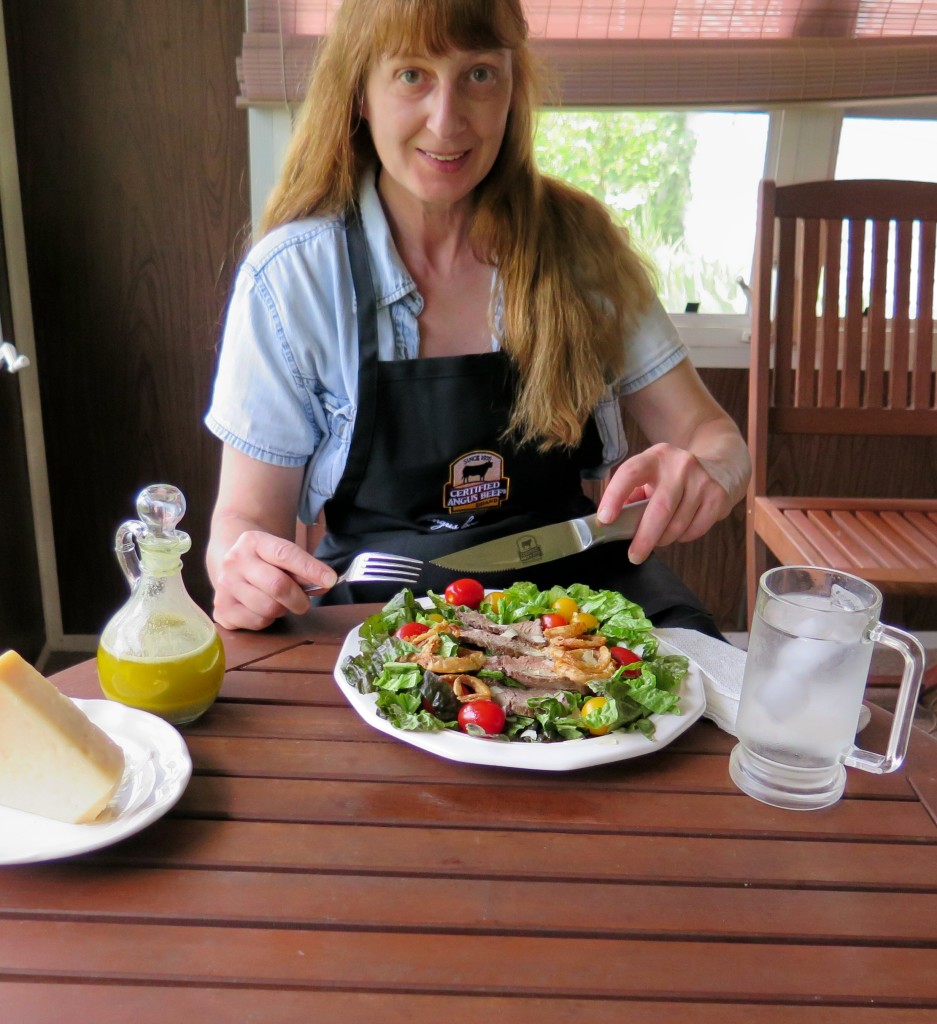 Either way, it's the meat that makes the meal.
Have you ever tried Certified Angus Beef ® brand?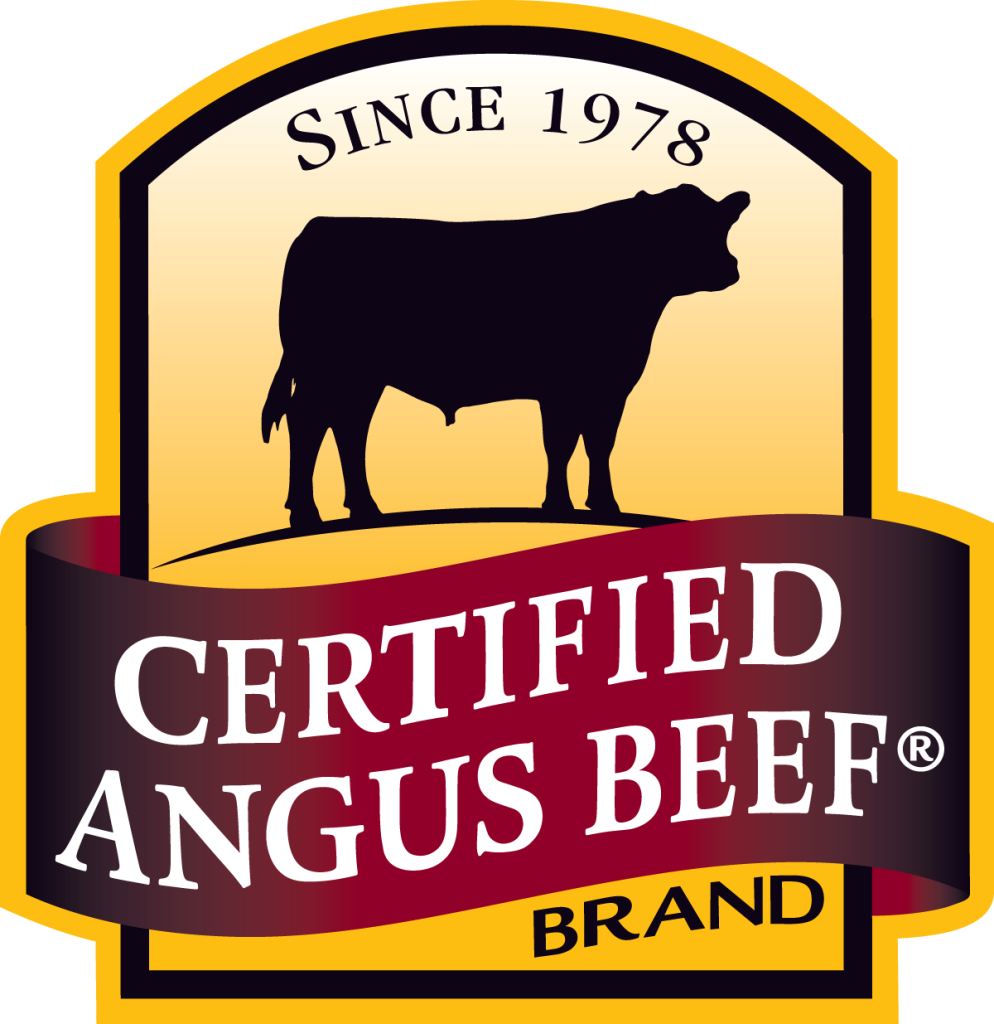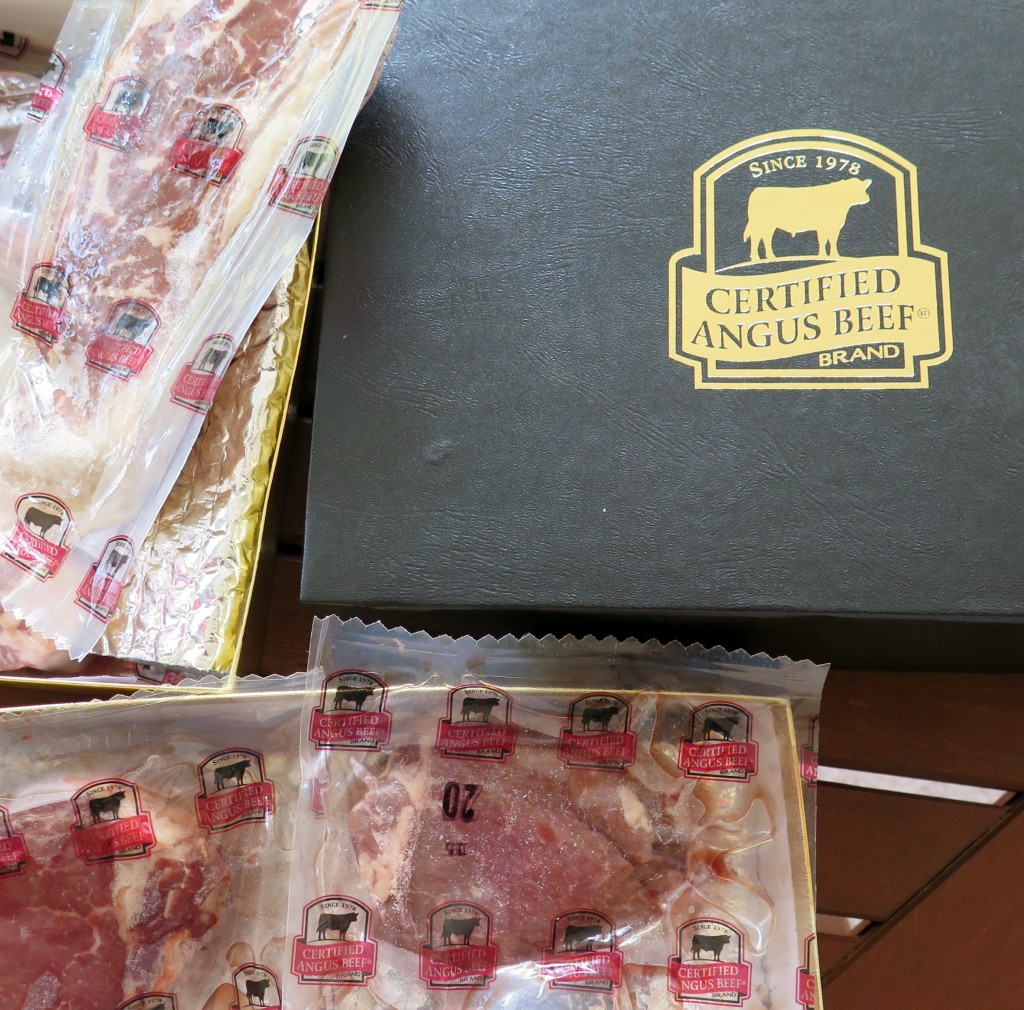 If you are looking for an exceptional steak or burger experience, trust Certified Angus Beef ® brand.
Only 1 in 4 Angus cattle meets the brand's high standards. Certified Angus Beef ® brand was founded in 1978 by members of the American Angus Association. It's on an entirely different level. It defines the standard by which all beef is measured. No shortcuts and with a virtual obsession with flavor and juiciness.
According to the https://www.certifiedangusbeef.com/ website, this group of farmers who, in the 1970s, got together and said collectively, "We can do better. We can produce beef that's extremely tender, juicier and always packed with flavor."
They then proceeded to set the standards that have become the true mark of quality of an Angus brand. The Certified Angus Beef ® brand.
What makes Certified Angus Beef ® brand different from other Angus beef on the market?
The Certified Angus Beef ® brand has 10 exacting standards that every cut must meet for unrivaled flavor, juiciness and tenderness. These standards assure consumers of the best Angus beef available.
Modest or higher marbling – for the taste that ensures customer satisfaction
Medium or fine marbling texture – the white "flecks of flavor" in the beef that ensure consistent flavor and juiciness in every bite
Consistent Sizing

Quality Appearance and Tenderness
Learn more about these 10 exacting standards, here .
Time to start grilling!
Start your seasoned steaks on a preheated hot grill (500° to 550°).
When do you flip the meat? After a couple minutes, once juices begin to rise to the surface, use tongs to flip steaks over. Avoid using a meat fork. Pierce the steak as little as possible, just to check the temperature.
Check the temperature: 140° rare 145° medium-rare 160° medium 170° to 180° well done
Remove steaks when temperature reaches 5 to 10 degrees lower than desired doneness on a quick read thermometer. As your steak rests for about 5 minutes off the heat, it will continue cooking and reach desired doneness.
Remember to slice your steaks on a bias against the grain. Slicing meat this way produces tender bites without making "stringy" pieces.
Like those diamond marks on steaks? Here is a video that shows you how.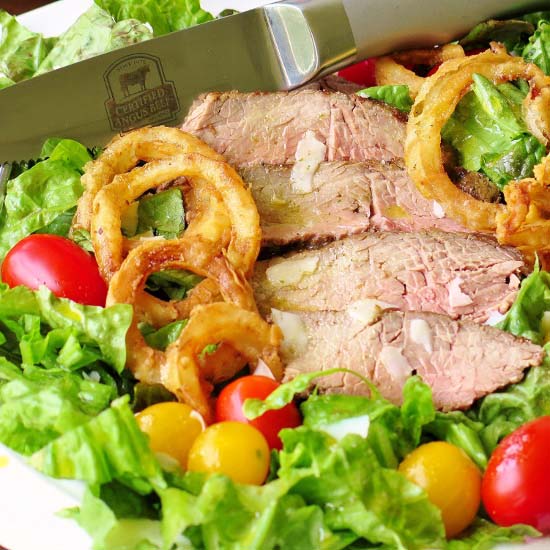 I've found that by using a Caesar based rub on the steaks adds another layer of great garlicky Caesar flavor!
Double dipping the onion rings makes them so crunchy!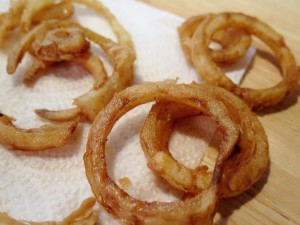 Don't forget to rest your steak for a few minutes before slicing.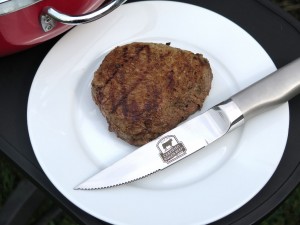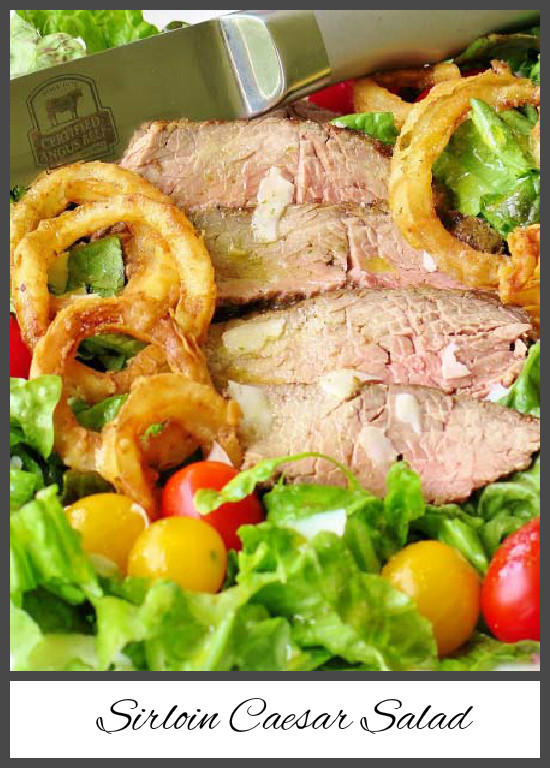 Ingredients
1 8-ounce Certified Angus Beef ® brand sirloin steak
1/2 head Romaine, washed and cut into strips
1/2 cup red grape tomatoes
1/2 cup yellow cherry tomatoes
1 block Parmigiano Reggiano for grating

Caesar spice rub

1 teaspoon salt
1/2 teaspoon freshly grated black pepper
1/2 teaspoon dry mustard
1/4 teaspoon minced garlic
1/2 teaspoon olive oil

Onion Rings

1 medium sweet white onion, thinly sliced
1 cup lowfat buttermilk
1 cup flour
1 teaspoon seasoned salt
vegetable oil for frying

Caesar Dressing

1 1/2 cup olive oil
1 Tablespoon red wine vinegar
2 Tablespoons lemon juice
2 anchovies fillets, rinsed and drained
1/2 teaspoon dry mustard
1/4 teaspoon freshly ground black pepper
1 clove garlic, minced
1/4 cup freshly grated Parmesan cheese
2 Tablespoons parsley, fresh chopped
(optional) 1/2 cup liquid egg or pasteurized egg
Instructions
Onion Rings

Soak onion slices in buttermilk for at least 1 hour. Season flour with seasoned salt.
Prepare oil for frying heat to 360 degrees.
Dip onion slices in flour. Dip again in buttermilk then flour.
Fry until golden brown. Drain on paper towels.

Prepare dressing

Place vinegar, garlic, lemon juice, anchovies, mustard, pepper, cheese and parsley (and egg if using) in a blender. Process until mixed, about 20 seconds.
While blender is running, slowly drizzle in the olive oil. Blend about 30 seconds until emulsified. Refrigerate until ready to use.

Mix rub ingredients together to form a paste. Apply to both sides of steaks. Grill steak to desired temperature. Rest 5 to 10 minutes before slicing.

While steak rests, assemble salad. Top with steak slices, fresh grated Parmigiano Reggiano and dressing.
Notes
Double dipping onions before frying provides a crunchier coating.
http://www.cindysrecipesandwritings.com/sirloin-caesar-salad-sundaysupper/
Follow Certified Angus Beef ® brand Summer Grilling Recipes Pinterest Board for more exciting recipes!
Connect with Certified Angus Beef ® brand for the latest news, recipes, tips and more!
On their Website,  Twitter,  Facebook, Pinterest, Instagram, YouTube and Blog .
Looking where to buy Certified Angus Beef ® brand in your area? Try this handy link!
Link to where to buy: https://www.certifiedangusbeef.com/buy/
I found so many great places to enjoy Certified Angus Beef ® brand in my area!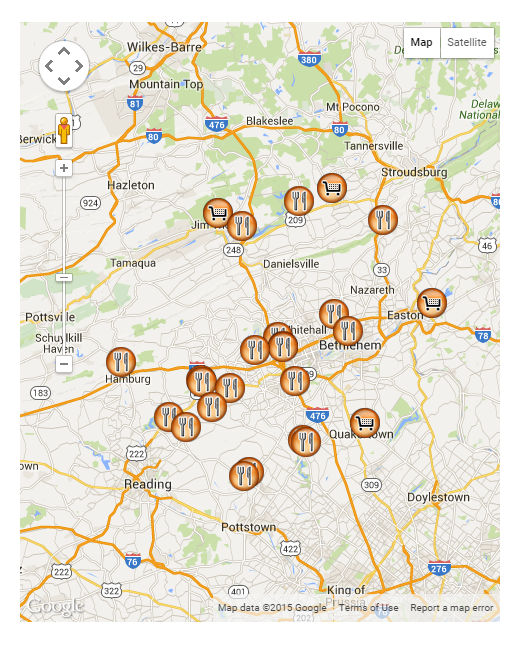 Hops @ Fogelsville Hotel 7921 Main St, Fogelsville, PA 18051 610-395-3999 Serves Steaks
ShopRite #422 107 Kinsley Drive, Brodheadsville, PA 18322 570-992-2666 Grocery Store
Frederick's Meats 201 Station Rd , Quakertown, PA 18951 215-538-1732 Grocery Store
ShopRite #437 1207 Us Highway 22, Phillipsburg, NJ 08865 908-454-8086 Grocery Store
PJ Whelihan's/Allentown 4595 Broadway, Allentown, PA 18104 610-395-2532 Serves Burgers
PJ Whelihan's/Bethlehem 3395 High Point Blvd, Bethlehem, PA 18017 484-353-7200 Serves Burgers
PJ Whelihan's/Lehighton 101 Harrity Rd, Lehighton, PA 18235 610-377-1819 Serves Burgers
Kutztown Tavern 272 W Main St, Kutztown, PA 19530 610-683-9600 Serves Burgers
Dryville Hotel 110 Lyons Rd , Mertztown, PA 19539 610-682-2466 Serves Steaks & Burgers
Golden Oaks Golf Club 10 Stonehedge Rd, Fleetwood, PA 19522 610-944-6000 Serves Steaks & Burgers
Tosco's Pub & Grill 822 Main St, Pennsburg, PA 18073 215-679-9790 Serves Steaks & Burgers
Detzi's Tavern Inc. 570 N Lehigh Ave, Wind Gap, PA 18091 610-863-9882 Serves Steaks & Burgers
PJ Whelihan's//Walbert 1658 Hausman Rd, Allentown, PA 18104 5.14 miles Serves Burgers
Trivet Diner – Allentown 4549 W Tilghman St, Allentown, PA 18104 610-398-3886 Serves Burgers
Trivet Diner – Emmaus 4102 Chestnut St, Emmaus, PA 18049 610-965-2838 Serves Burgers
White Palm Tavern, 5 Centre Ave, Topton, PA 19562 610-682-5000 Serves Steaks
The Melting Pot – Bethlehem 1 E Broad St, Bethlehem, PA 18018 484-241-4939 Serves Steaks
Jim Thorpe Market, 1 River Rd, Jim Thorpe, PA 18229 570-325-5320 Grocery Store
Cherry's Sunset Family Restaurant, Route 209 S, Kresgeville, PA 18333 610-681-4482 Serves Burgers
Massimo's Ristorante & Pizzeria, 100 Anna Ave, Blandon, PA 19510 484-769-6045 Serves Burgers
Cabela's – Hamburg 100 Cabela Dr, Hamburg, PA 19526 610-929-7041 Serves Burgers
Greshville Inn, 1013 Reading Ave, Boyertown, PA 19512 610-367-6994 Serves Steaks
Camillo's Italian Restaurant, 264 Greenwich St, Kutztown, PA 19530 610-683-5637 ServesBurgers
Pennsburg Diner, 21 Pottstown Ave, Pennsburg, PA 18073 215-679-2190 Serves Burgers
Jukebox Cafe, 535 S Reading Ave, Boyertown, PA 19512 610-369-7272 Serves Burgers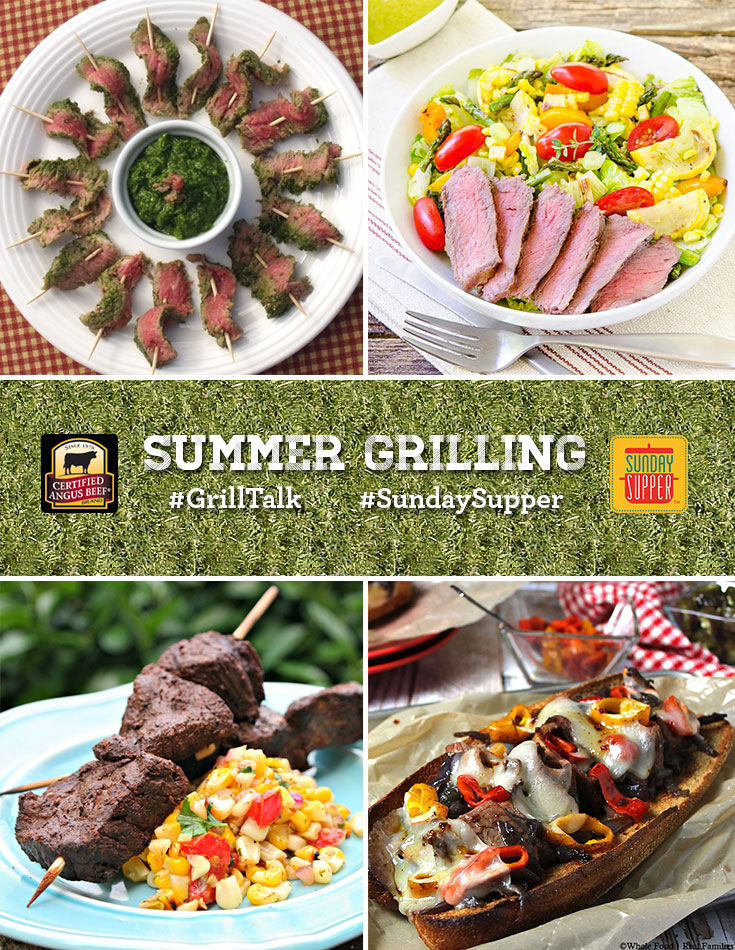 Enjoy these great recipes to get you grilling  Certified Angus Beef ® brand from the Sunday Supper Group!
Appealing Appetizers:
Marvelous Main Dishes:
Handy Information:

Join the #SundaySupper conversation on twitter on Sunday! We tweet throughout the day and share recipes from all over the world. Our weekly chat starts at 7:00 pm ET. Follow the #SundaySupper hashtag and remember to include it in your tweets to join in the chat. To get more great Sunday Supper Recipes, visit our website or check out our Pinterest board.
Would you like to join the Sunday Supper Movement? It's easy. You can sign up by clicking here: Sunday Supper Movement.