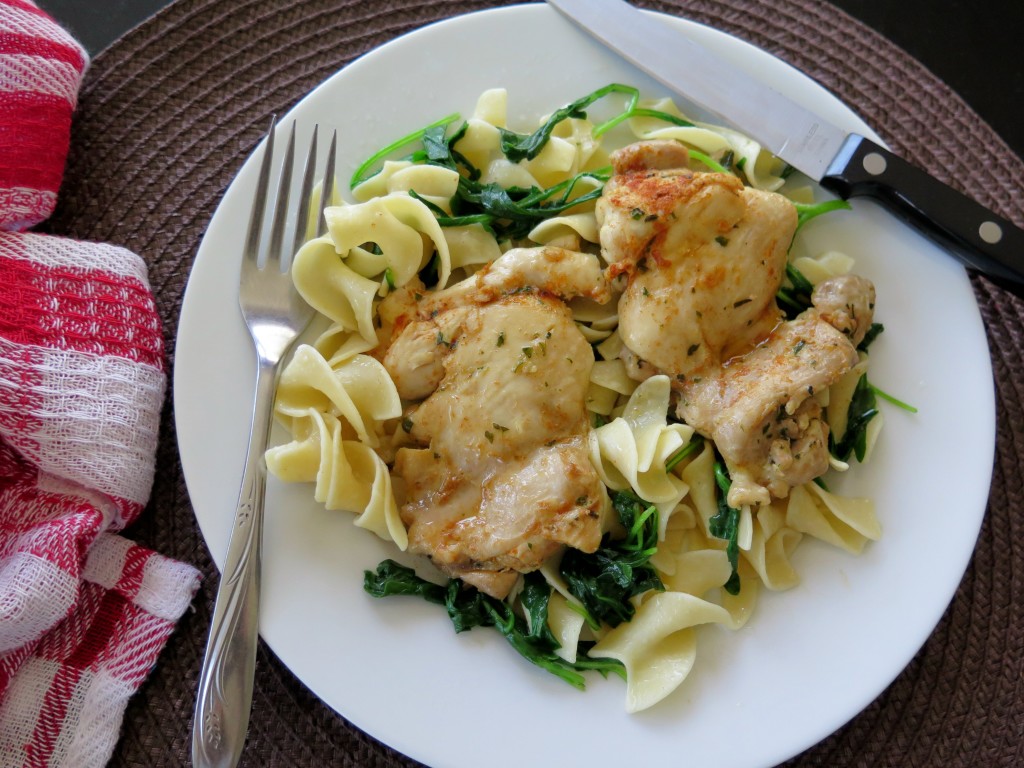 Smoky Chicken Thighs bathed in Minerva Smoked Butter on top of Smoky Noodles and Greens. Ready in under 30 minutes!
Welcome to my Smoking Hot Summer Giveaway!
Summer is in full swing. Cookouts, barbeques, quick meals and plain fun are in store for you this week! I'll be sharing recipes and giving you the scoop on all my sponsors.
I love the taste and smell smoky foods bring to the table. Whether you love to smoke your own meats, smoke infuse meats, season sauces and sides with a bit of smoke flavor or even enjoy smoked beer this contest is for you!
Enter everyday for a chance to win a #SmokingHotSummerGiveaway Prize pack!
18-inch Weber Jumbo Joe Charcoal Grill
Free Minerva Dairy Products
Intensity Academy Prize Pack
$50 Grill Beast Gift Card
Championship BBQ Secrets for Real Smoked Food Cookbook
Free Graeter's Ice Cream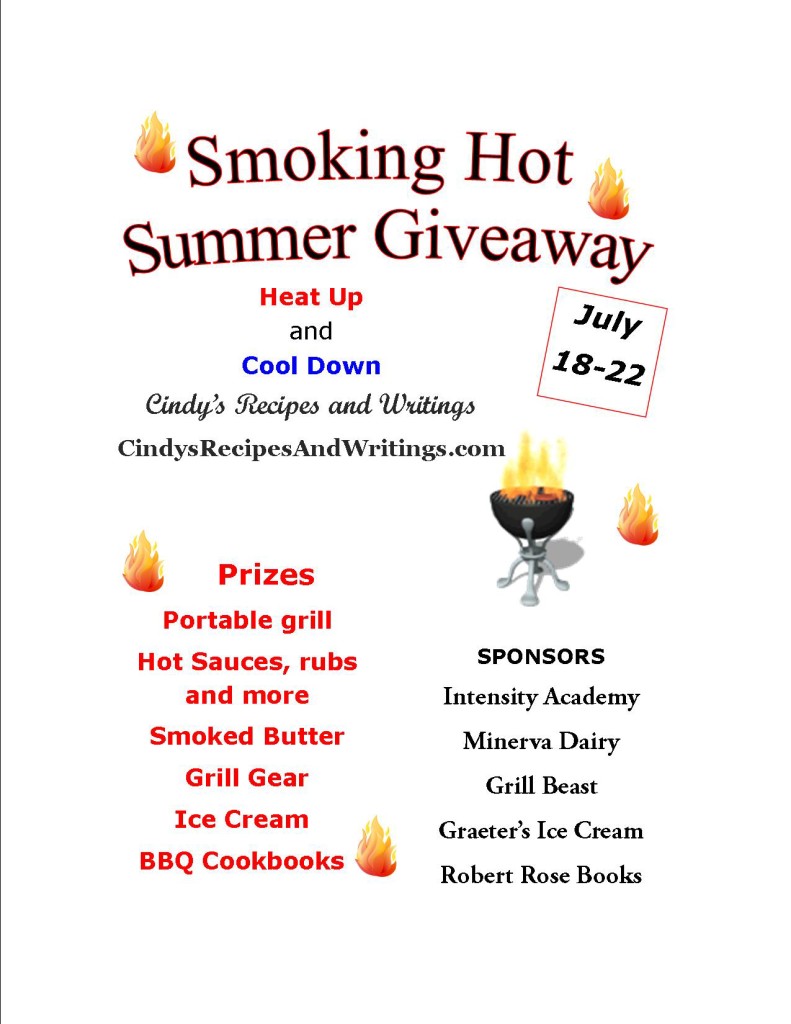 Today's featured sponsor is Minerva Dairy!


America's oldest family-owned dairy producing traditionally made cheese and butter from pasture-raised cows. Five generations strong. Flavored butters include a Garlic Herb, Maple-Syrup, Pumpkin Spice and Smoked. Amish Rolled Butter made the old-fashioned way-batch churned!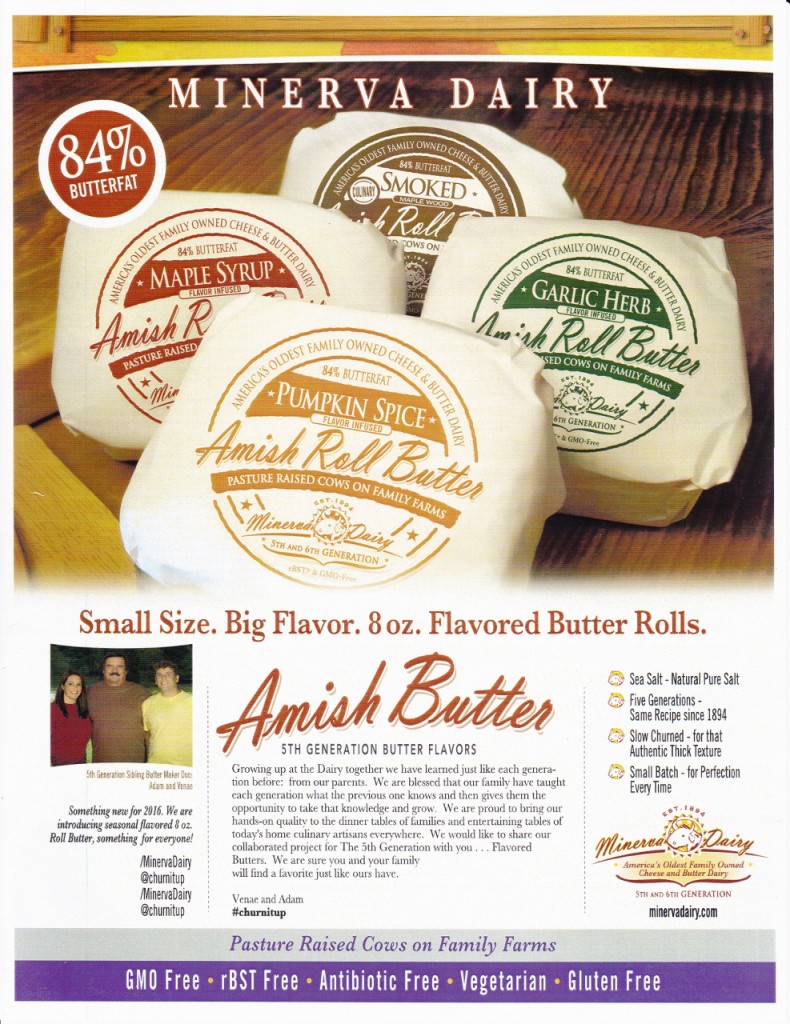 Minerva Butter is located at participating Fresh Markets, Redner's, Piggly Wiggly, Whole Foods as well as other fine stores. Check here for a location in your area.
Website, Facebook, Twitter, Pinterest, Instagram.
Connect with our sponsors for news, recipes, contests and more!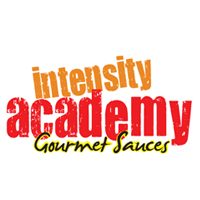 Intensity Academy is a Florida based, all natural, gourmet and hot sauce company. They have won an amazing 53 National awards within the past eight years. Their veggie based hot sauces & organic tea infused gourmet sauces are creating a drool factor from coast to coast! Their line explores intense flavors with varied levels of heat, there is something for everyone's palate, from Mild to Spicy.
website, Facebook, Twitter, Pinterest, Instagram.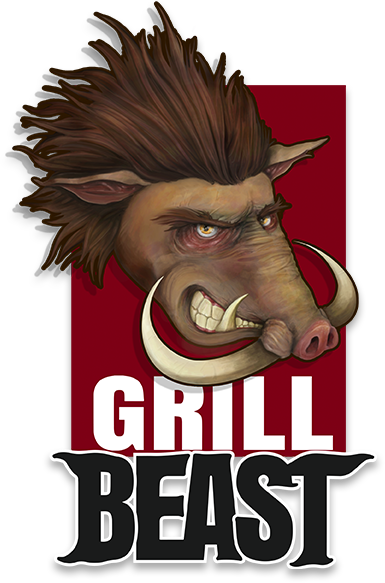 Based in the fascinating hub of New Orleans, Grill Beast is a family of grill fanatics who believe that a good cook never blames his appliances — but it sure doesn't hurt to have quality products. With a passion for functional design and great-tasting food, they're here to help you create delicious experiences.
website, Facebook, Twitter, Pinterest, Google+, YouTube.

Robert Rose, Inc. based in Toronto, Ontario, Canada and founded in 1995, is one of North America's leading publishers of bestselling and award-winning cookbooks and health books designed to guide, inform, advise, and do everything possible to make your life easier. Our books contain an abundance of full-color photographs, important diet and nutritional guides, accessible charts and tables, handy and delicious meal plans, practical make-ahead meal ideas, and easy-to-understand step-by-step instructions.
website, Facebook, Twitter.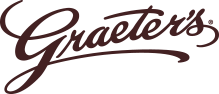 Graeter's ice cream produces craft ice cream and gelato lines using a small batch, artisanal method of production dating back over a century. Graeter's has won the hearts of ice cream enthusiasts across the country as well as the respect of the nation's most influential foodies. The Cincinnati-based company remains family owned and operated and continues to handcraft ice cream 2½ gallons at a time. Today, Graeter's has 40 retail stores and ship over 300,000 pints annually for online mail order sales. Graeter's can also be found in more than 6,000 grocery stores in 46 states.
website, Facebook, Twitter, Pinterest, Instagram.
On to the RECIPE! Smoky Chicken Thighs.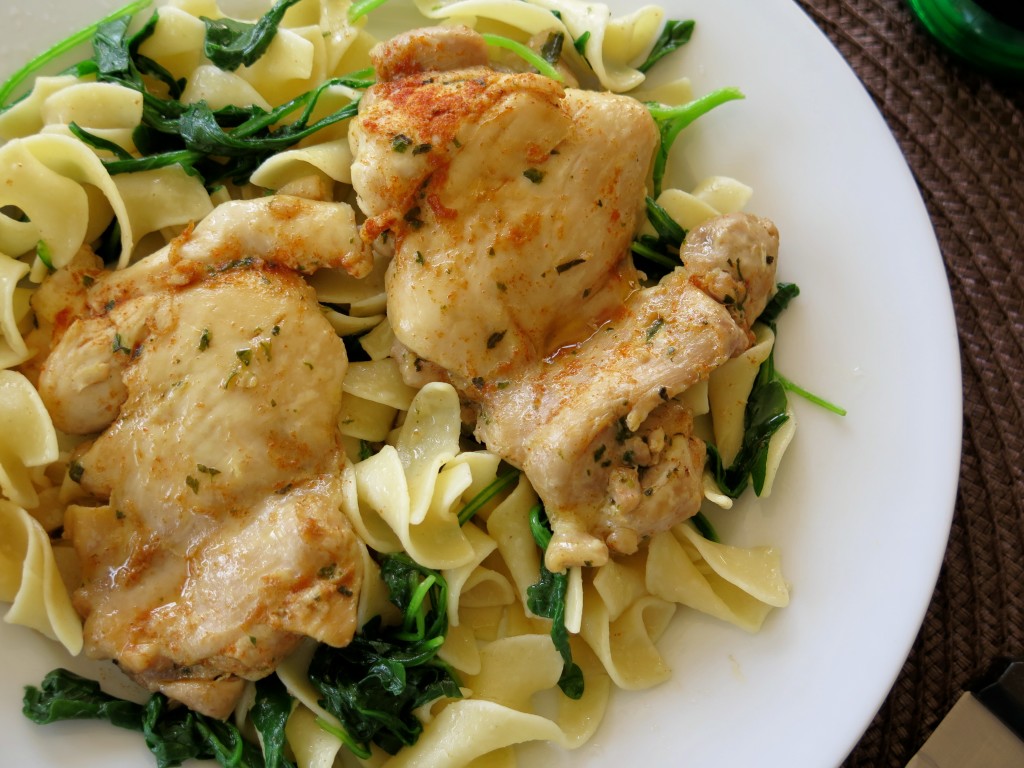 Ingredients
1 lb boneless, skinless chicken thighs
4 tablespoons, Minerva Smoked Butter
1 teaspoon sweet paprika
1/4 cup white wine or chicken broth
1 tablespoon chopped basil
salt and pepper to taste
Instructions
Season thighs with paprika, salt and pepper.
Brown chicken over medium-high heat in smoked butter.
Reduce heat add wine and basil. Cover and simmer until thoroughly cooked.
http://www.cindysrecipesandwritings.com/smoky-chicken-thighs-smokinghotsummergiveaway/
For smoke flavored noodles, add Minerva Smoked Butter, arugula, parsley to cooked noodles. I blanch the arugula during the last minute of cooking time for the noodles. add a pinch of smoked paprika if desired.
I was given a sample of Minerva Smoked Butter and product contribution for review and a giveaway. I received no further compensation. All opinions are my own.
Enter the rafflecopter below for your chance to win a Smoking Hot Summer Prize Pack!