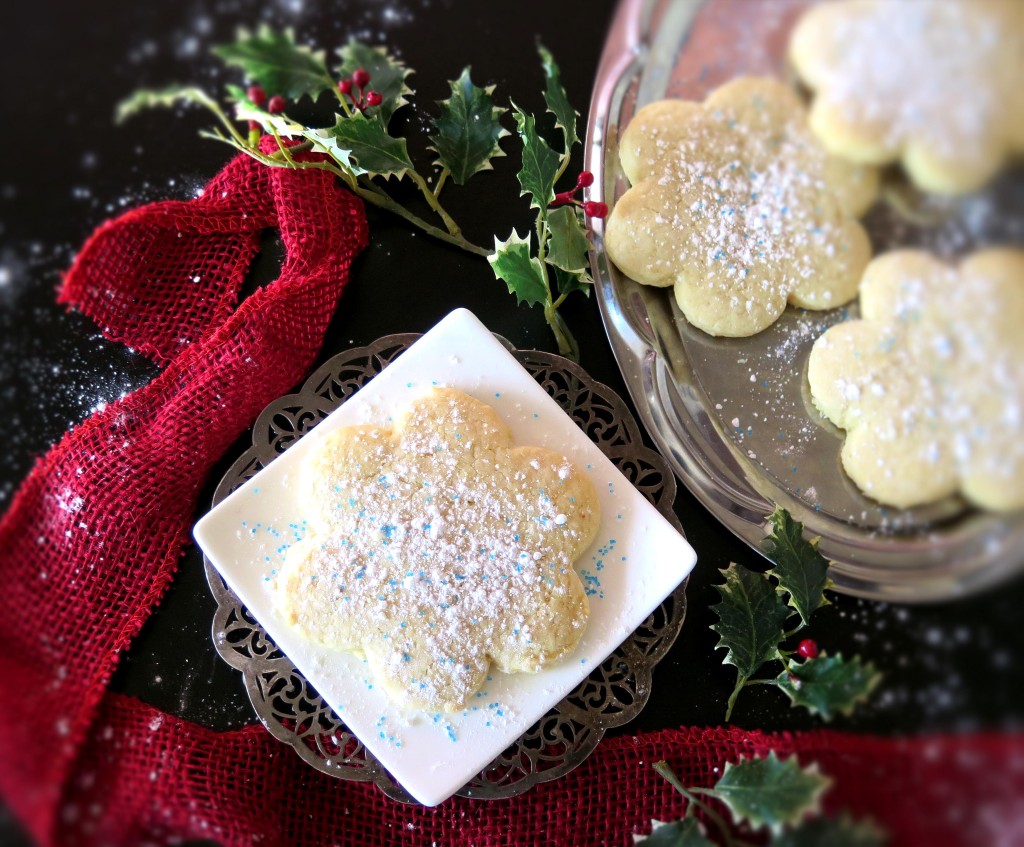 Snow Kisses cookies melt like snow flakes on your tongue! Soft Moravian cake cookies perfect for Christmas.
Welcome to #ChristmasCookies! I hope you're enjoying our 5 days of terrific Christmas cookie recipes from over 40 food bloggers! Thank you Ellen Folkman from Family Around the Table for hosting this event!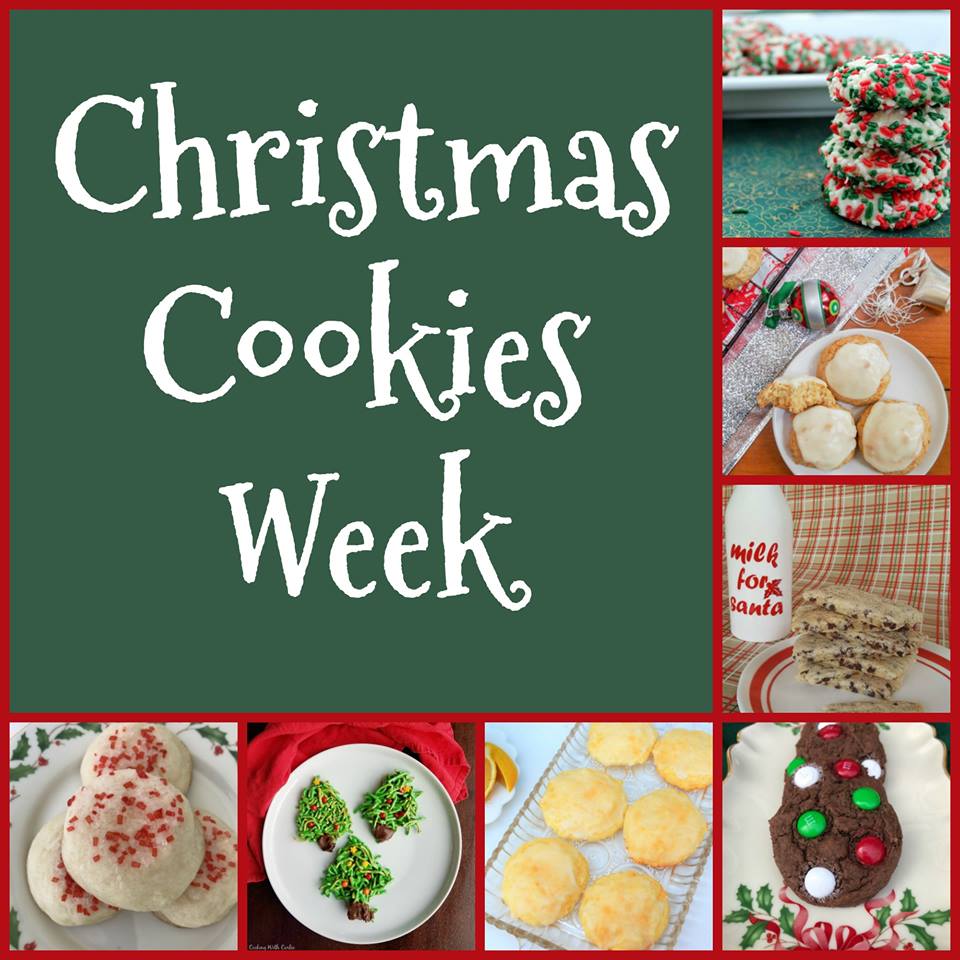 I love a soft cookie for snacking.
These Snow Kisses are extra big to big that cake texture in every bite. Not too sweet, too!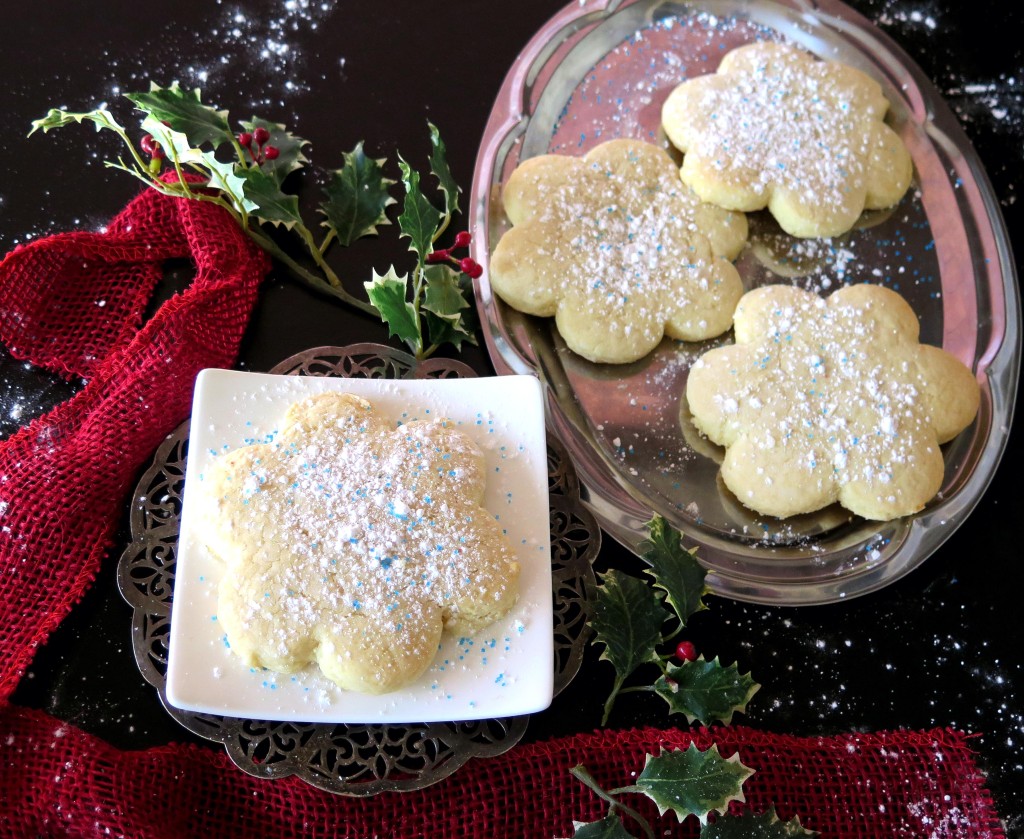 A simple cookie made with basic ingredients. I like to dress them up just a bit with a sprinkle of colored sugar and dusting of powdered sugar.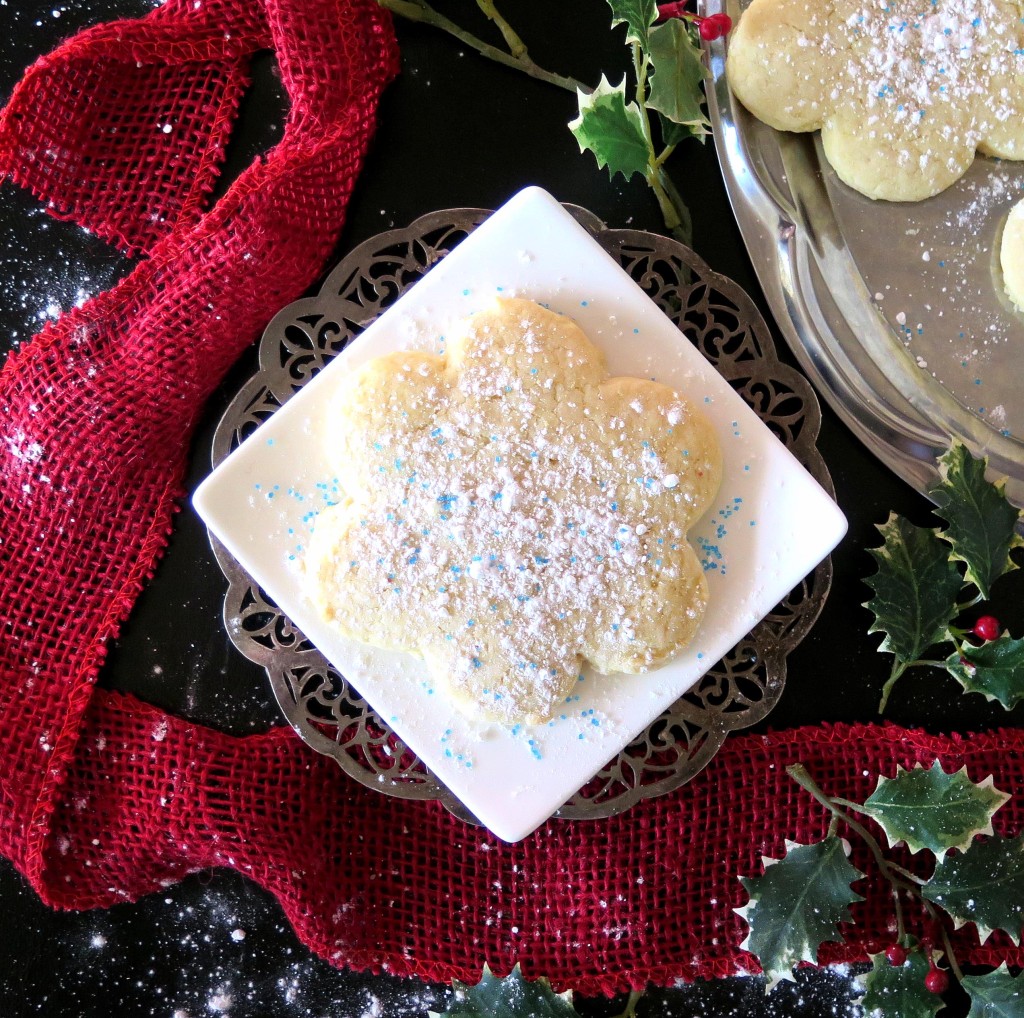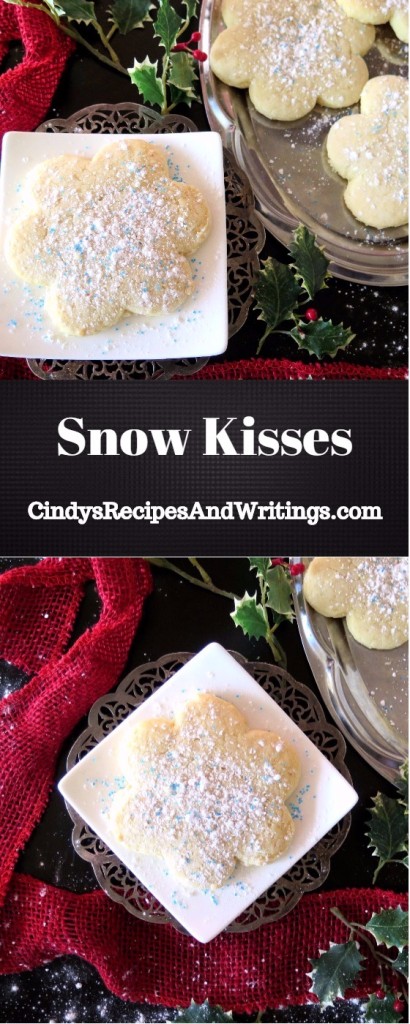 Snow Kisses
Ingredients
3/4 cup sugar
1/2 cup shortening
1 egg
1/2 teaspoon vanilla
1/2 cup buttermilk
2 cups flour
1 tablespoon baking powder
1/2 teaspoon baking soda
1/4 teaspoon salt
colored sugar or powdered sugar for decorating (optional)
Instructions
Cream together sugar and shortening. Add egg and vanilla.
In a separate bowl whisk together flour, salt, baking powder and baking soda.
Alternate adding flour mixture and buttermilk into the dough.
Chill at least 30 minutes. Roll dough out to about 1/4-inch thickness. Cut into desired shapes.
Bake at 375 for 8 to 10 minutes until cookie sets and bottoms slightly brown.
Cool completely and decorate as desired.
Notes
Adapted from a page torn from an old Pennsylvania Dutch cookbook that my Mom had.
http://www.cindysrecipesandwritings.com/snow-kisses-christmascookies/
Food for Thought…What kind of Christmas cookies could you eat any time of year? I'd love to hear your thoughts in a comment below!
Enjoy all these wonderful Christmas Cookie ideas form Festive Foodie Bloggers!