Strawberry Ginger Champagne Cocktail bubbly, sweet with a ginger kick! Perfect for any occasion.


Welcome to our #CocktailParty !
New Year's eve is just around the corner. Looking for something different to serve or just enjoy? We have some great ideas for you! From cider drinks to sangria. It's here!
My contribution is with champagne. A little bubbly goes a long way.
Champagne toasts are on most people's list. When the clock hits 12:00 be prepared!
The drink itself doesn't need to be boring. You can spice it up with homemade strawberry syrup and a bit of fresh ginger.
Here's a quick video to entice you!

Strawberry Ginger Champagne Cocktail starts with a simple syrup. I use fresh strawberries, grated ginger, sugar and water. Simple right?
Add a fresh strawberry garnish. Easy. You'll have a tasty drink you're guests will love.
I use fresh from Florida Florida Strawberries for best results!
Here's a great time-saver. You can set up the glasses with chilled syrup ahead of time. Add the champagne at toast time!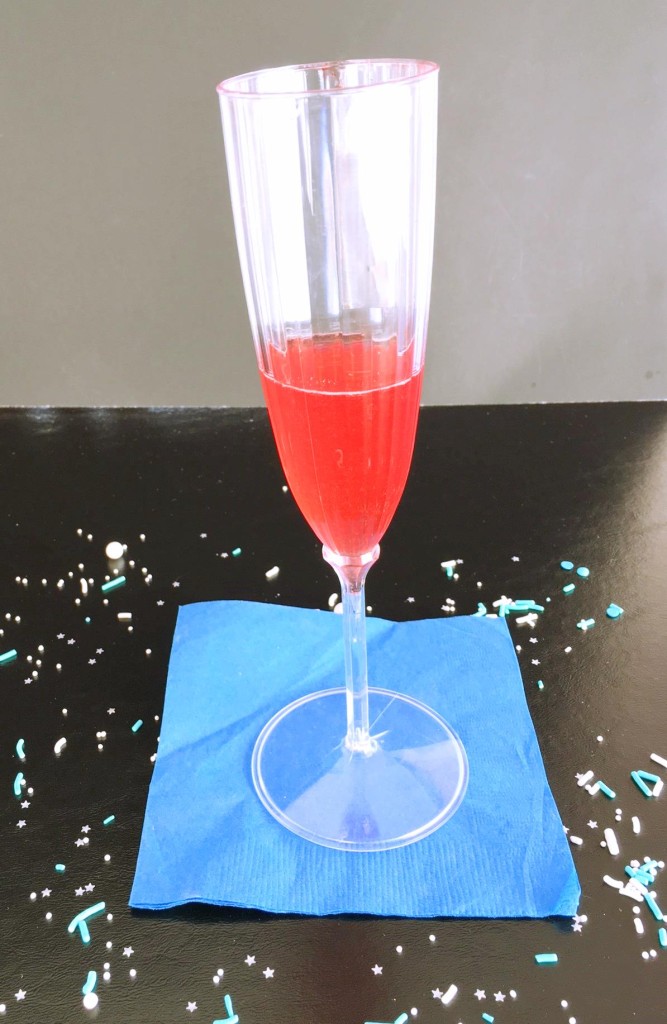 Make it a mocktail. Use ginger ale instead for the kids and those avoiding alcohol.
Strawberry Ginger Champagne Cocktail
Strawberry Ginger Champagne Cocktail
Ingredients
1 11-ounce bottle champagne
2 strawberries for garnish

syrup

1/2 cup water
1/4 cup sugar
1/2 cup diced fresh strawberries (I use Florida Strawberries)
1/8 teaspoon freshly grated ginger
Instructions
Place water, strawberries, sugar and ginger in a 1-quart saucepan. Bring to boil over medium heat, whisking constantly.
Cook until strawberries soften and syrup thickens. Strain and cool.
Fill flutes halfway with cooled syrup.
Top with champagne and garnish with fresh strawberries.
http://www.cindysrecipesandwritings.com/strawberry-ginger-champagne-cocktail-cocktailparty/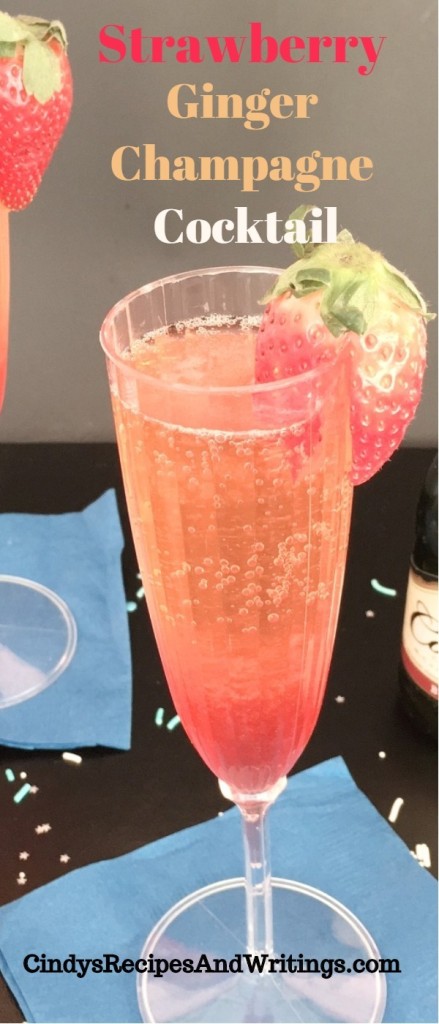 Food for Thought… Do you use fresh fruit in your cocktail creations? Do you make your own syrups? I'd love to hear your thoughts in a comment below!
Enjoy these tasty cocktail ideas from our #CocktailParty bloggers!